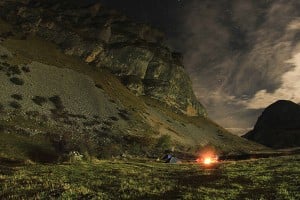 It's resolution season, and right now everyone is resolving to lose weight, save more money or quit smoking. There are a lot of important goals to plan for this 2017, and one you shouldn't lose sight of is getting outdoors more this year. What better way to enjoy the fresh air and scenery of the outdoors then camping? Instead of just hiking and calling it a day, you get to eat your meals, talk with friends and sleep in the outdoors. Camping is the best way to truly get to know the wild places near you, but chances are you always say you want to camp more this year but only hit 2-3 trips each season. Make sure you really get out and camp with these 2017 camping resolutions.
Become A True 3 Season Camper
The majority of campers are summer-only weekend warriors, and this approach really limits the opportunities you have to head out on camping trips. Factor in the threat of rainy weekends, wedding obligations, vacations, and other weekend "absorbers," and you may find that only a select few weekends remain open for camping trips. Of course you can't skip your sister's wedding or push your vacation to the Bahamas, but you can extend your camping season to encompass the spring and the fall, not just the summer. This way more weekends will open up for potential camping trips, and in many regions of the country, three season camping is easy to do.
You will need some additional gear to pull off three season camping successfully, and you shouldn't always assume your summer setup will suffice during spring or fall. Warmer sleeping bags and bedding, base layers, warm jackets, hats, gloves and even tent heaters can all help you stay warm during these colder seasons. In addition, there is always the opportunity to enjoy hot cocoa, soup, dutch oven meals and other warming food and drink that might not seem appropriate on a summer camping trip.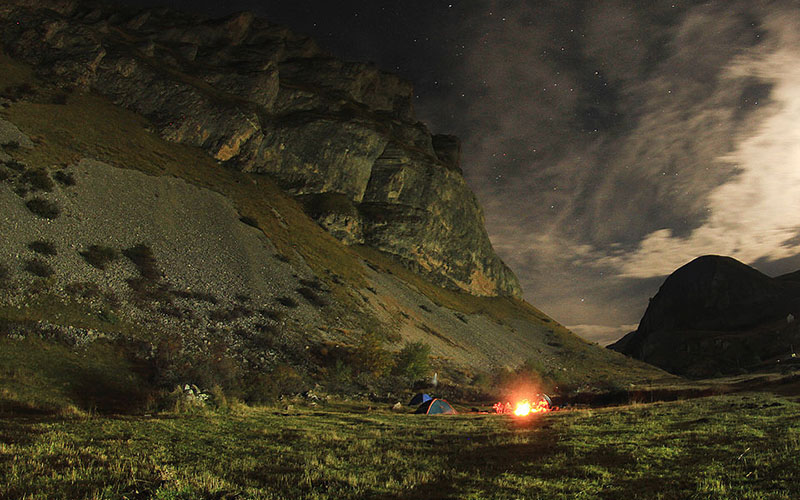 Spend Multiple Nights Camping
Far too many campers do just one night and call it quits, and for some people this is all they can stand to do. However most campers will find they really "settle into" camping on the second day. Camping for longer periods of time gives you the opportunity to slow down and move at the pace of the wilderness around you. Something magical happens when you aren't checking your phone or glued to the TV all day. You end up sitting and relaxing with your feet in the river, having meaningful conversations with friends or even just staring into the roaring fire and letting your thoughts drift. Whatever you do this year, make sure you plan camping trips that last multiple days. Three day holiday weekends are perfect for longer camping trips, and if you plan everything correctly you don't have to miss a day of work to pull it off.
Camping multiple nights does require some additional planning, and you'll need more food and water, a good cooler and plenty of ice to keep all your supplies from spoiling. On any multi-day camping trip, ice management is key. You should always be aware of where your cooler is and keep it out of the sun so the ice doesn't melt too quickly. Packing a cooler with big blocks of ice in addition to loose ice can extend the life of your cooler. Don't forget to pack plenty of water on multi-day trips. Invest in large aqua-tainers and consider adding an outdoor water filtration system to your camping kit. You can use up a lot of water cooking, keeping everyone hydrated (including pets), and washing up dishes around camp. Nothing is worse than running out of water on a multi-day trip, and it's wise to pack more than you need in case there is an emergency.

Get A Bigger Tent
Have you been spending year after year in that tiny tent you've owned since you were a teenager? This year is the year to upgrade, and you may even find that a large tent revolutionizes camping for you. Many larger models allow you to stand up straight so you can easily change and interact with other occupants without feeling cramped, and room dividers and awnings leave plenty of room for everyone including your restless kids. A large tent can also come in handy if an unexpected rainstorm hits and you're confined inside for a while.
When you shop for a larger tent, remember that occupant ratings are based upon the space needed to place a mummy bag in the tent. This means that a four person tent can accommodate four people, but there won't be much room for anything else aside from the sleeping bags. Select a 6+ person tent if you want plenty of space for everyone, especially if you have more than two occupants. Don't forget that larger tents require help to put them up, and if you're the only one who can pitch a tent in your party, you may need to consider something else.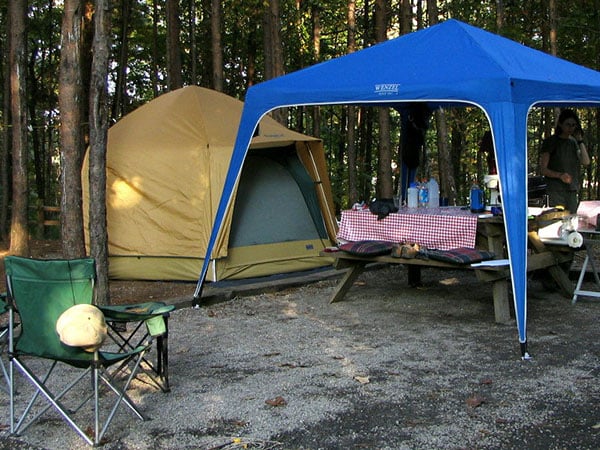 Start Backpacking More
Far too many of us rely on car camping as our only means of camping outdoors, and while car camping is easy and a lot of fun, it can deprive you of some of the best camping moments you can experience. Backpacking or backcountry camping on the other hand places you far off the grid with only a pack worth of gear to get you through the night. This provides a much "wilder" experience where you may be the only humans around for several miles, and this can be a great feeling that many car camping scenarios simply can't provide.
While most novice campers can wing car camping and pull it off just fine, you will have to plan more carefully when you decide to backpack to a remote camping spot. Everything you need to make it through the night comfortably has to be in your pack or the pack of someone else, and more importantly all that gear needs to be lightweight. You'll need a backpacking tent, backpacking sleeping bag, and roll up sleeping pad to sleep comfortably. Your kitchen gear needs to be compact as well. Reusable cookware and utensils and portable stoves like a jet boil are your best options. As far as food and water goes, portable filtration systems can save you a lot of weight, and freeze dried food is a good meal option for those who don't have a lot of space.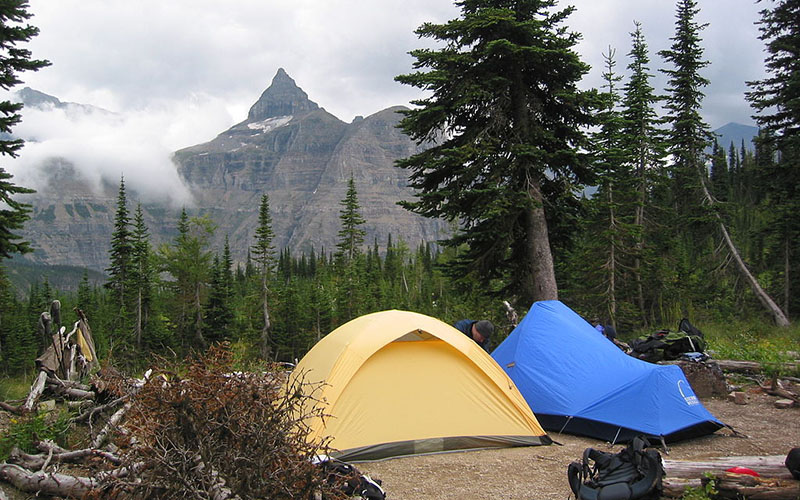 If all this new gear sounds intimidating or expensive, then start the year by checking each item off one by one. Sleeping pads can be used in car camping scenarios and backpacking tents make good backups or tents for the kids. You'll find that most of your backpacking gear can be utilized in car camping, but remember that much of the car camping gear cannot be used for backpacking. Plan ahead now so you can be backpacking come this summer.
Have a happy and safe new year outdoors this year by camping more than you've ever camped before!
Image one and thumb, two and three courtesy of Wikimedia Commons.