By David Link
Each year countless hikers set out on day hikes that they are in no way prepared to take. For example, it is absolutely fool hardy to set out on a 6 mile hike into the mountains without any water, but hikers still make the mistake every year. Even if you bring that one water bottle with you, should you get lost or the unexpected happen, that water will run out quicker than you could ever imagine. We're not saying you have to bring the gear load of an Army Ranger on your hike either, but if you plan on tackling more than just a couple miles, you should fill a day pack with a few essentials. We'll cover the basic day pack set up so you can hike in comfort and get to that amazing overlook or mountain peak with your spirits still high.
Water, Water, And More Water
Did we mention you're going to need a lot of water on a hike? To be safe and comfortable you should bring at least 2 – 3 bottles of water for yourself or the equivalent by some other means. Hydration systems are great alternatives to carrying several bottles of water, and many will fit either under your day pack or even kill two birds with one stone by acting as a hydration system and day pack in one. If you plan to use one as both, just make sure the pack has ample room for other gear. Pressurized hydration packs can also offer a distinct advantage as you can spray water on your body to cool down if need be. Just remember to be thrifty if you use water in this manner. For extra cooling options, companies like Frogg Toggs also offer cooling products like Chilly Dana and Chilly Towels that can use either warm or cold water to create a cooling sensation in a matter of seconds with a unique hyper-evaporative process that lasts for hours.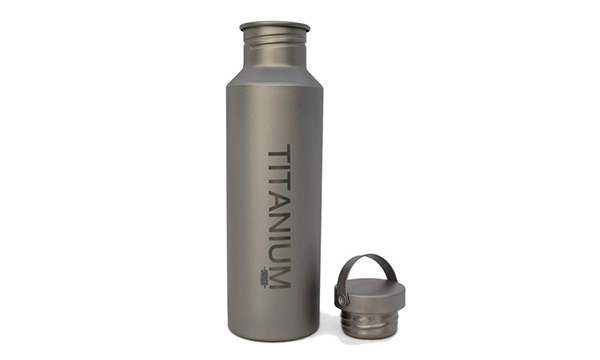 Stay Energized
A good energy source like an energy bar or granola can be almost as important as water depending on how strenuous of a hike you're planning. Many times it is wise to plan your hike around a mid-day stop to eat and rest, and a good quality source of energy will make your hike much more enjoyable. Avoid cheap or sugary energy and focus on more natural sources. Your body will thank you as the hike nears its completion. Also it never hurts to bring more food than you need. If you're taking an extended hike, you can't count on anyone else to be around should something go wrong, and extra food will help keep your spirits high and your body warm should you have to spend the night unexpectedly.

Reliable Footwear
Going for a serious hike in old tennis shoes really isn't the best idea when you're tackling the wilderness. Loose or old shoes can create blisters or irritations, and worse yet you could slip on loose gravel or terrain in places where a slip could mean serious injury. Good tread and well fitting shoes or boots are always important if you're hiking several miles, but don't go overkill with a massive pair of mountaineering boots either, especially if you're only setting out on a day hike. A good rule of thumb to keep in mind when choosing between low top hiking shoes and mid to high cut hiking boots is to match the shoe or boot to your trip length. A short day hike will only require low top hiking shoes, but if you're doing several days of hiking in a row, then mid to high cut boots are the better choice. Avoid heavy duty backpacking boots unless you're planning a multi-day trip that requires you to carry 30 – 40 pounds or more. Waterproof materials in hiking boots can make all the difference, but if you're only considering a day hike, especially in a hotter climate, stick to breathable mesh composites for your shoe choice.
Extra Layers
You never know when that freak rainstorm might hit, and a warm hike can quickly transform into a cold and miserable experience if you're stuck under a tree shivering. It's very important to leave extra space in your day pack for a jacket or rain gear should the elements turn. This is even more important if you hike in places like the mountains or the rainforests of the Pacific Northwest where weather changes rapidly. Carrying an extra jacket serves another purpose as well. If you are forced to stay the night for whatever reason, the jacket might just save your life if temperatures dip below freezing. Even the desert has a reputation for turning substantially cold at night, so don't let the hot day hikes fool you skipping an extra layer in your pack. Gloves and a warm hat are never a bad idea either, and they don't weigh much and take up minimal pack space. Extra socks can be a great extra as well, but just make sure you balance extra clothing with pack weight. You don't want to be bringing along a suitcase of clothes, but you don't want a pack devoid of extra clothes options either.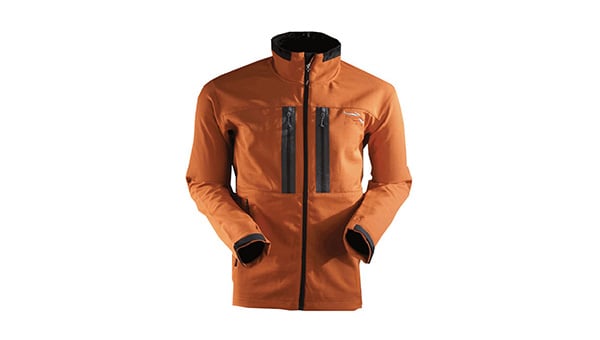 Headlamp And A Sharp Knife
Other daypack essentials include lighting options and a knife or multi-tool. Skip the handheld flashlight and opt instead for a headlamp. The ability to light your path hands free can make all the difference if you ever have to scramble over rocks or steady yourself while crossing a river or treacherous area. Headlamps also follow your line of sight making it easy to scan your environment for obstacles while still keeping your eyes on the path. A knife is another vital essential that should always go in your pack. While we're avoid any extreme cautionary tales, suffice it to say that a sharp knife is a tool that has almost endless purposes when you're in the wilderness. Folding knives are fine for day or weekend trips, but their strength is inferior when compared to fixed blade knives. For day hike purposes, a mixed purpose blade (part serrated and part smooth edged) is the best option because of its versatility.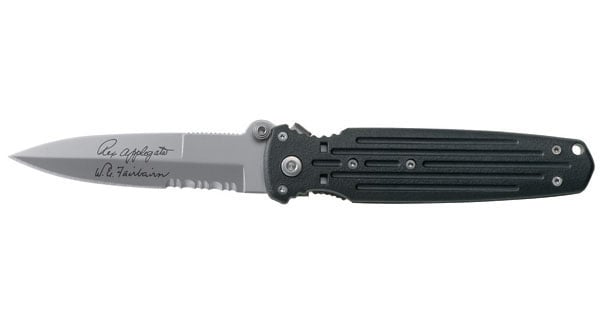 Have Fun, But Exercise Caution
The vast majority of day hikes are enjoyable, carefree activities that should always be indulged if you are sight seeing or exploring the majestic landscapes of this great country. But naturally tales of caution exist, and you should always be prepared to turn a day hike into an all nighter should the unexpected happen. A mile is a very long distance if you are injured, and what seems like a short hike quickly transforms into a nightmare. If you think ahead and exercise caution, you can ensure your day hike will be an enjoyable one that was well worth the trip.
Thumb image courtesy of Wikimedia Commons.