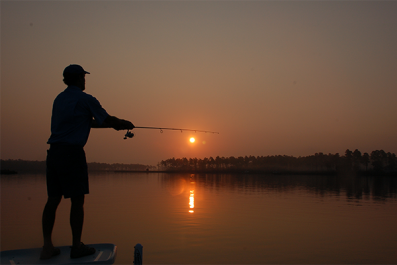 Fishing is one of my most-favored hobbies of all time. From catching tailing redfish in South Carolina's salt lagoons to teasing a cut-throat trout in Yellowstone National Park's Soda Butte Creek, tempting a slime-covered foe on a rod and reel is the greatest experience ever invented. And we all started fishing somewhere and somehow. For some anglers, it starts off with the newest and the best gear available, from spinning reel and rod outfits to so much more. But for a southerner from the wilds of the Tarheel State, I started off on the other end of the spectrum.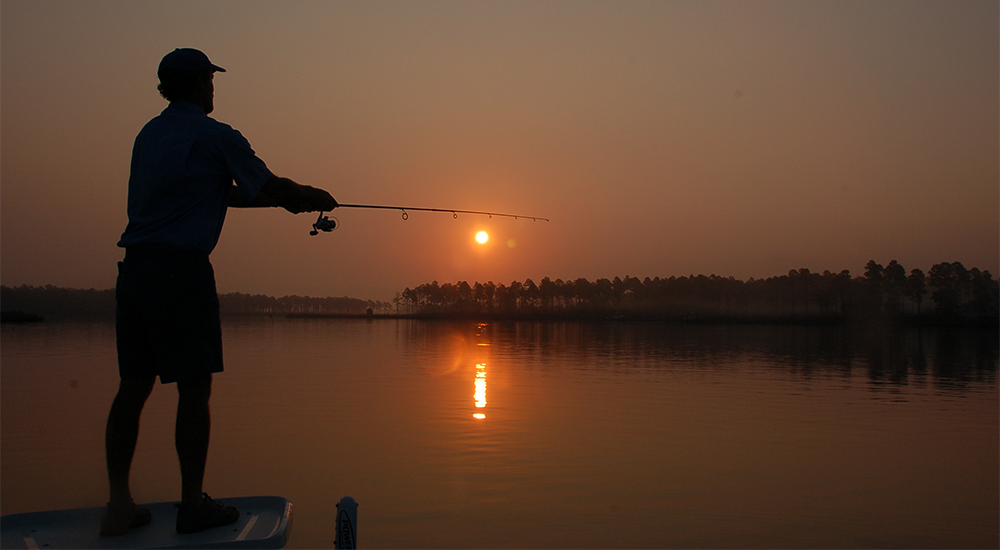 My Background
My fishing experiences originated hundreds of miles away from home at Cross Creek, a small rural village in central Florida. I began dangling a 1.5-inch grass shrimp off a cane pole in the dense groves of lily pads in Lake Lochloosa. Every summer, my family and I would caravan to a little town near Ocala, Florida to spend a couple of weeks of long summertime days on the water with our extended family. Fishing was our passion and it was bluegill that we were after and big bluegill at that!
On June 11, 1981, I was only seven years old, but I hooked and landed a massive bluegill weighing in at one-pound, seven and a half ounces. It was a monster bluegill that still stands today as my personal best.
While I started fishing these old Florida lakes with cane poles and a bucketful of wild-caught grass shrimp, my fishing gear collection has grown exponentially. Now I fish with a collection of Sage and Redington fly rods and an entire assortment of spinning and casting outfits. We all start somewhere. And for me, it all started with a pre-bent cane pole first, and then I upgraded to spinning, bait-casting, and fly-casting gear afterwards. Indeed, I use about every type of fishing tool made on Earth; yet, spinning rods and reels make up the majority of my arsenal and are my go-to for most fishing destinations.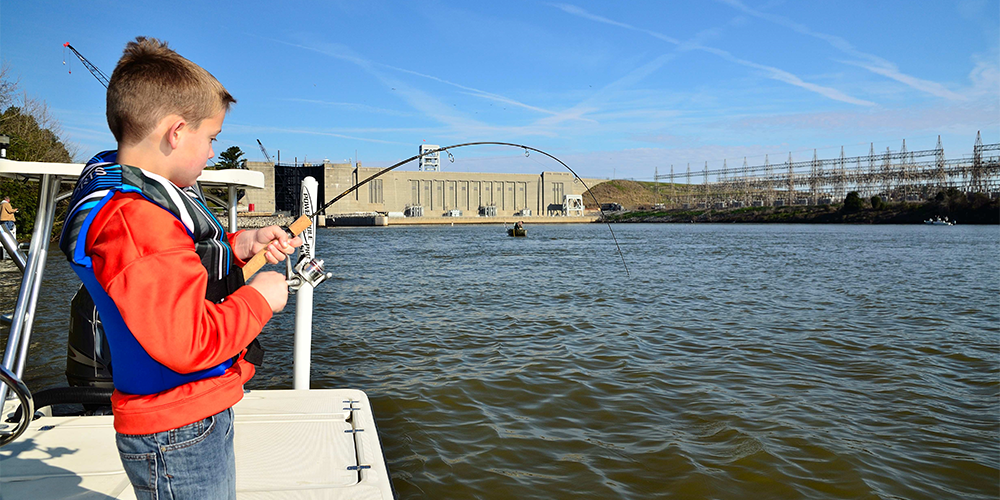 Spinning Rods And Reels
Just recently, I attended a sports writer's event in Lakeport, Florida where Lake Okeechobee and the Caloosahatchee River were the destinations and pan fish and largemouth bass were the targets. While preparing for my trip, I had to choose which gear I needed to bring to go up against a potential 10-pound bass or another monster bluegill. And while fly-casting and bait-casting gear came to mind, I knew spinning outfits would be better suited on a long distance trip where conditions were still unknown.
Spinning rod and spinning reel outfits give anglers the option to cast a selection of lures and baits in a complete range of environments and varied conditions. Spinning outfits are forgiving when unexpected wind gusts show up and when lure choices change unexpectedly from small lightly-weighted jigs to heavy top water plugs.
I fish in a wide range of conditions in both my saltwater and freshwater environments where spin casting outfits are rarely omitted from my gear selections. However, there isn't just one single spin casting outfit that is a coverall for all potential aspects of fishing. Anglers must choose from a selection of spin casting options that best meet their needs for a species and how that species will be targeted.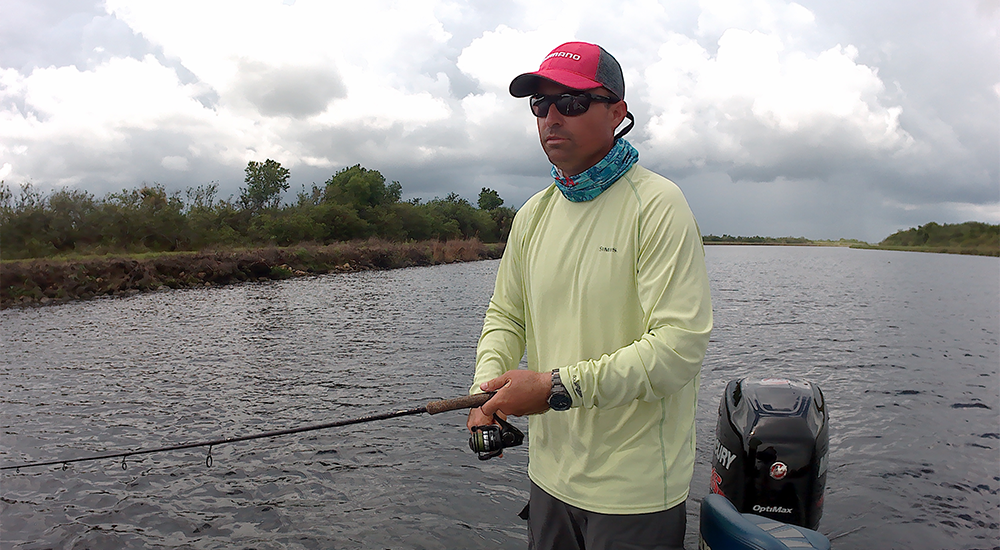 On my trip to Florida, I called Jeffrey Patterson of Becks Food Store in Lakeport, Florida to find out more details about our fishing options and he assured me we were going to be fishing for bluegill and largemouth bass in the Lake's shallows, as well as, largemouth bass and snook along the deeper banks of the Caloosahatchee River in Moore Haven, Florida.
With the exception of the Great Lakes, Lake Okeechobee is the largest natural lake in the country and is a one-of-a-kind destination for bluegill, crappie, and largemouth bass. While many anglers come to this system over the winter months, the spring and summer seasons shouldn't be forgotten. The summer is prime time for ferocious bass and bedding bluegill on Lake Okeechobee. And the unique habitats in the vicinity of Lakeport and Moore Haven on the northwestern side of the lake are among the best places to fill up cooler of tasty fillets. Places like the Monkey Box and the North Shore are full of vegetation and hot summertime places to find bedding bluegill and lunker bass. Lake Okeechobee has always been a true destination for freshwater fishing across the globe and it continues to produce bumper catches for all that come to visit.
On my upcoming trip, I knew I needed to bring a selection of spin-casting gear from ultra-light choices to heavy-action options for casting top water lures to the Texas-sized bass in these Florida lakes.
Spinning Reel Selection
Ultralight Options
Anglers must choose spinning gear to match the type of fish being targeted and what technique is going to be used. For the bluegill fishing I was planning, I needed an outfit that was light enough to efficiently-cast very small jigs and spinners that weigh less than 1/8th of an ounce. And as far as ultra-lights go, it's about the smallest you can go in any realm, but perfect for catching big pan fish in any lake in the country.
First off, spinning reels make a difference. Reels are generally listed by companies as the 1000 or 10 series and they are the smallest spinning reels you will see. They start in cost from $20 for entry level models to well over $250 for a top shelf experience. But, the key to any small, ultra-light spinning reel is its features. Anglers don't need to worry about expensive carbon fiber reel bodies in freshwater or a massive line capacity when dealing with smaller-sized prey, but a smooth front drag and tangle-free line management system are must-have features. Anglers can get started with a Shimano Sienna 1000 series, but it doesn't get any better than the Shimano Stradic C14 1000 series with the newest technologies to perform flawlessly for a lifetime.
Typically, many ultra-light reels are paired with a 5'6" to 6' 6" ultra-light rod and sold as a combo. When casting light-weight jigs and spinners, the rod action needs to be labeled as ultra light. Anything stiffer will impair anglers from casting the super-lightweight lures. And casting distance is very important when casting to bluegill and other sunfish species. Any ultra-light rod in a fiberglass or graphite model will be sufficient in this class.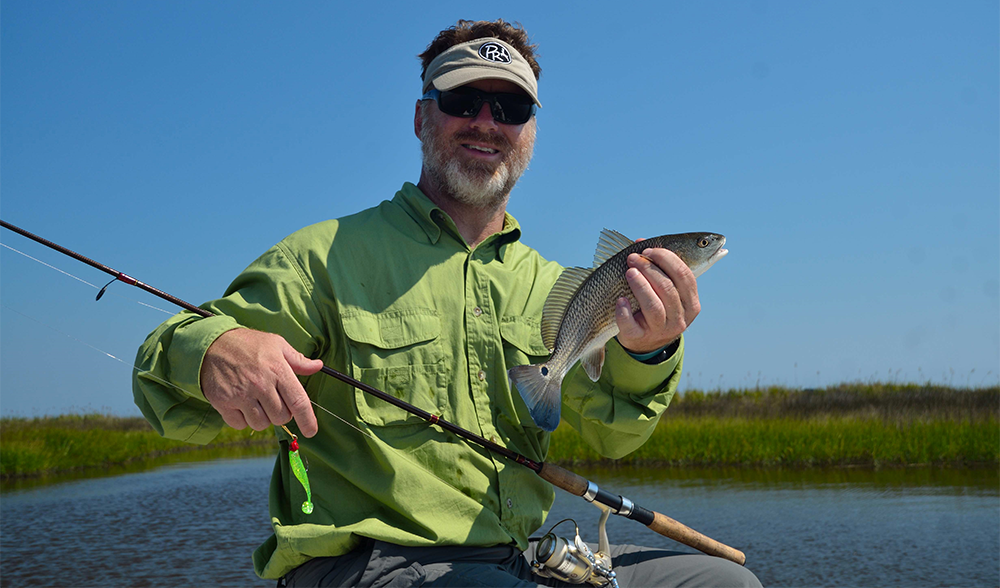 Heavier Options
When progressing to larger species of prey such as Lake Okeechobee's lunker bass and some of the larger saltwater game fishes along the coastal United States, the complexity of the spinning rod and spinning reel choices branches into a forest of options.
When choosing a spinning reel for larger species, the first thing anglers need to consider is what type of water they are intending on fishing. This is important because some reels aren't constructed out of materials eligible for saltwater use. Saltwater reels will be labeled as inshore and made out of unique materials with the ability to withstand the harsh saltwater environment. Freshwater reels will quickly deteriorate in saltwater and should be avoided in estuarine environments. However, all saltwater-rated reels can be used in both fresh and saltwater, but they will generally be a little more expensive than freshwater-only models. Shimano makes a saltwater version of its Shimano Stella Reel Series in 12 different sizes.
Gear Ratio / Power And Line Capacity
Beyond the water type, a spinning reel should be chosen depending on the line capacity, gear ratio/power, overall size, and expected life of use. Life expectancy is directly correlated to the price of the spinning reel, and more expensive reels do equate to a better product in this case. Basically, more expensive reels use higher quality materials, more complex drag systems, and multiple ball bearings. Overall they are intended on providing more years of service over lesser-priced options.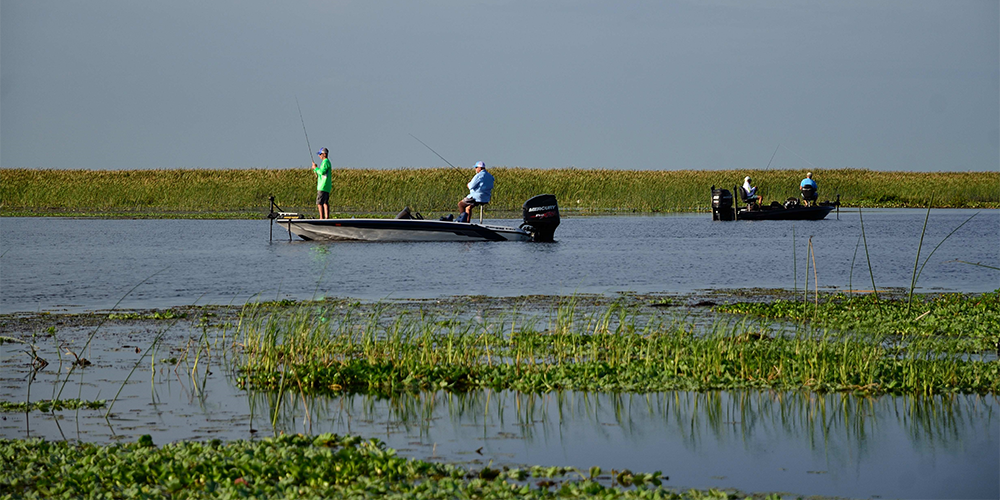 Line capacity can be important for anglers that need extra line for trolling situations when extensive line applications are necessary. Line capacity also comes into play when bigger fish are anticipated that are accustomed to making long runs. For the rest of the applications, line capacity is less important than gear ratio/power and matching the size of the spinning reel to the corresponding rod size.
Reel power and gear ratio are directly correlated. And when big fish are on the end of the line, cranking power is what reigns supreme. The higher the gear ratio, the lower the power and vice-versa. Yet, anglers throwing top water buzz baits for bass or retrieving a high speed casting spoon for Spanish mackerel need a high gear ratio to efficiently create the fast action required to draw a strike.
Continued in: How To Select A Spinning Rod.