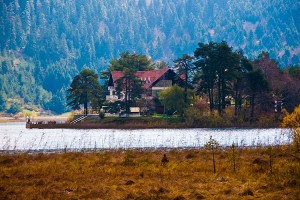 Listing the possibilities, choices, wants, must haves and preferences is a good place to start when you're choosing an outfitter for a hunt. There are a lot of questions. Who? Where? What? How? When? Gear? There's a lot to remember. These tips will help you find the outfitter that's right for you based on your needs and preferences.
What do you want to hunt? It seems like a no-brainer, but if you're going to travel, spend your hard-earned money, and create a long-lasting memory, you might find you want to hunt a species you hadn't previously thought of. Elk is a great example. Subspecies vary in body and antler size. There are choices to make.
Let's assume that since you're hiring an outfitter you're traveling outside the woods and waters you know well. Where do you want to go? If you're looking for an elk with the largest body you'll want to head to the coastal Pacific Northwest to hunt the Roosevelt subspecies. Are big antlers more important than a big body on this trip? Head for the Rocky Mountains for the Rocky Mountain subspecies. Making this choice helps you narrow down where you'll go. You can start Googling outfitters in the correct places.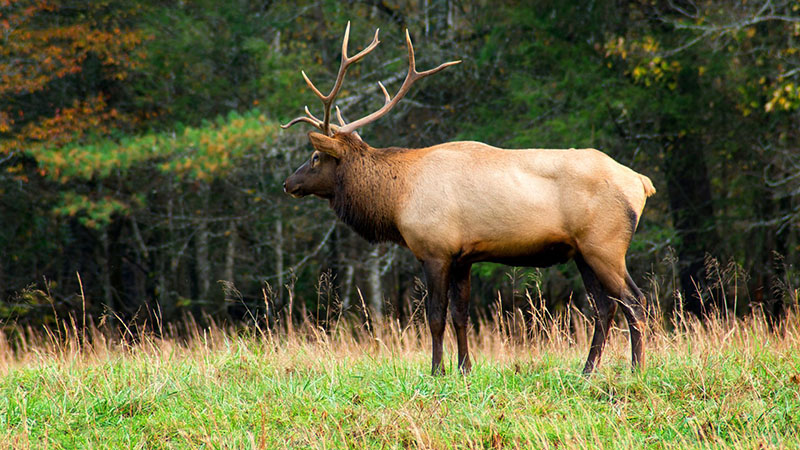 Can you get a tag for the animal you've chosen? If you can buy a tag over the counter you're all set. If you must go through a lottery process like Maine's moose permit, you'll need to do your homework before you choose a zone. If there's a tag in a remote area there's someone who'll take you there.
Is the hunting notably good for that animal in that area? You want a healthy population to hunt. Too many animals in one area can mean an inferior trophy, but too few lowers your chance of filling your tag. Things we can't control happen. Caribou migrate later than expected, ruffed grouse take to the woods, and droughts force animals to relocate. These are instances we can't hold against an outfitter.
If you adjust, are you more willing to compromise on the animal or location? We can't always get what we want. If you must compromise on the animal or the location, put a lot of thought into what's most important to you. Compromise probably means at least a bit of settling for less than your ideal trip.
By now you should have your lists narrowed down, and you have ideas of outfitters that might be a good match. Ask each outfitter for references. They'll give you references from clients who were happy with their trips, probably filled their tag(s), or have great stories to tell even if they didn't fill tags. Contact those references but ask around on your own as well. There are hundreds of forums and social medias to pitch your questions. These questions will help you narrow your potential outfitters.
Do the photos on the website match reality? Are they the best of the lodge or do they represent the entire lodge honestly? What isn't pictured? My husband went upland bird hunting at what looked like a spectacular lodge last fall. The photos of the cabin he rented were very nice, but they showed only one side of the building. The comfortable bed pictured was the only bed in the cabin. Bedrooms on the other side of the cabin offered only cots. A dumpster and the raccoons that came out for a nightly raid outside the cabin weren't pictured.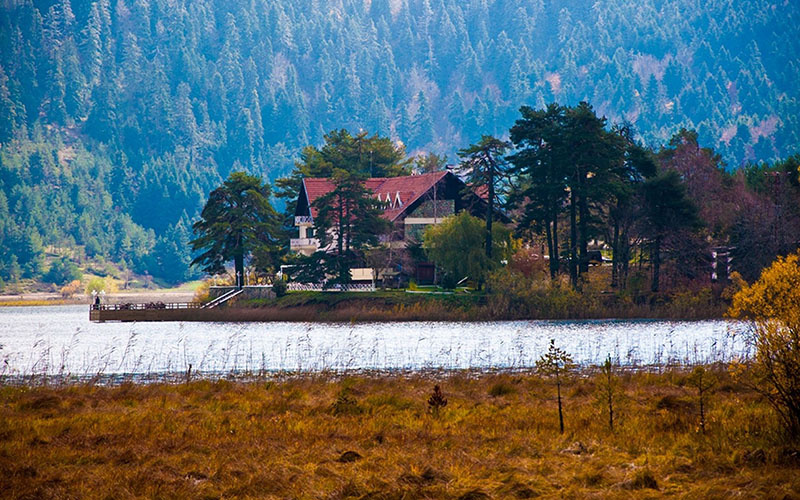 Are the photos of harvested animals enhanced to make them look larger? I commented on the lush winter coat still being sported by a spring bear and learned the outfitter uses a leaf blower to fluff the fur. Are hunters sitting far behind the animal to make it look larger or do they have their hands on the animal? Find out whether the hunter you're talking with could specify how photos were posed or if that was decided for them.
Budget determines a lot of your trip. Can an outfitter provide what you want in your budget range? Are there costs not included in the package that you need to budget? Field dressing, dragging, skinning, and butchering or transporting to a butcher might not be included in the outfitter's package. All-inclusive packages aren't a given anymore. Some outfitters charge these fees in addition to the basic cost to keep prices lower for hunters who don't harvest animals.
Do accommodations meet your needs? An outhouse at the end of a trail away from cabins doesn't resemble an indoor bathroom with hot running water and a flush toilet. Make sure air conditioning or heat are available if needed.
Ask about food when you're checking references. Meals might be optional. If they're included in a flat rate fee make sure the kitchen staff can meet your dietary needs. Sugar-free desserts or gluten-free entrees can be deal breakers if they're needed but not offered. You can usually depend on outfitters to provide hardy meals but find out if the food was tasty. Poor quality food will put a damper on an otherwise great experience.
Outfitters often use registered guides. Ask about them. Were the guides knowledgeable? Did they cater to the hunter? What is the guide to hunter ratio? If you'll be hunting with dogs you need to know that the dogs are well mannered and taken care of. Did the guides know the dogs they worked with well?
How about other staff? Were the people who serve meals, clean rooms and cabins, shuttle hunters or otherwise work for the outfitter polite and helpful?
Information from Outfitters
The difference between public and private land can be a deal maker or breaker. Here in Maine our "public" land is often privately owned by timber management companies that keep the land open to the public. Most of Maine is privately owned but open to all who want to hunt. In some states the differences between the two won't matter. Ask about the land, and if it's public, ask exactly what that entails.
If you're driving to your destination, you'll want to know about the roads. Are there enough signs to make gravel roads in the middle of nowhere easy to follow? Are there gates to pass through that have specific open and closed times? If you're flying, will someone pick you and your gear up at the airport or will you need to rent a vehicle?
Does the outfitter accept shipments ahead of time and will they make arrangements to ship your items back to you? When traveling with limited space in the vehicle, shipping might be necessary. Will they ship your head and hide to your taxidermist or keep it frozen for you until you're ready to leave?
What are the physical demands of the hunt you're going to book? How high are the tree stands? Will you walk or be driven? How hot, warm, cool or downright cold could it be at the time of your hunt? Do box stands have heat?
Ask about wounded animals. If the outfitter's policy matches your personal views, you're all set.
How much time do they keep between hunters on baits or stands? A hunter who smokes regardless of the no-smoking policy, who can't sit still or won't stay off the cell phone can ruin the hunt for the next person. Is there enough time between hunters for a bear to forget someone was there?
Find out what you can do if you tag out early. Can you buy another tag or hunt another species? Is there an additional cost for a second hunt? If you're happy hanging out in the lodge with a good book and a tall drink, you're all set. Chances are you're going to want to do and see all you can while you're there. Can you go with the person who tends bear baits? Is there a place to go fishing nearby and if so, do they have gear you can use? Sightseeing and photography add a lot to a trip.
You likely can't have too much information when it comes to choosing an outfitter. Ask the folks you talk to for references if there's something you should know that you didn't think to ask. As the same of the outfitter. Do your homework now and enjoy your trip when the time comes!