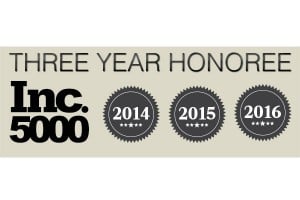 Trust is THE most important aspect when it comes to choosing gear. We take our reputation very seriously, and we want to be the best we can be while outfitting you with every piece of gear you need. This week we received our third straight position on the Inc. 5000 Fastest-Growing Private Companies in America list, this time at number 2169. We're thrilled to be honored among some of the best companies in America, and it is especially bittersweet for us because we gained recognition doing what we love: selling and promoting gear.
Since 1982, the Inc. 5000 List has highlighted the top growing for-profit companies in America. Eligible companies must be privately owned and demonstrate substantial growth over the past three years. In our first appearance on the list in 2014, we ranked an impressive 381 with a phenomenal growth rate of 1,255% over the three year period at that time. The next year, we ranked in at 1463 with a still notable 282% growth rate over the 2015 three-year criteria. This year's announcement solidifies something that we've known for a while: we have a lot to offer to consumers who want outdoor equipment, and the future is bright.

This year has been a huge year for us with the launch of not only Gritroutdoors.com but also our new sister site 1800GunsAndAmmo.com. We've strengthened our availability in the Amazon Prime market, and of course our parent site Webyshops remains a premier destination for outdoor and shooting sports equipment. As we look forward, we're excited about the potential of our new sites Gritroutdoors and 1800GunsAndAmmo especially. We're working hard every day to add more and more established brands and products to both sites. Our goal is to offer the largest selection of outdoor brands on the web, and we won't stop until we've met and exceeded that goal.
Just listen to our CEO Mikhail Orlov on where we've come and where we're going as an outdoor retailer:

"2016 marks the 6th full year since the founding of Weby Corp. It is also our third year in a row to make Inc 5000 list of America's fastest-growing companies. Yes, our first year on the list was our highest placement, but that's expected when you go 'from zero to hero.' Sustaining the momentum over time has been a challenge, but I feel we are zeroing in on the winning formula with each passing year. Hindsight is always 20-20. Could we've done something to grow faster, be bigger and more profitable? Absolutely. But retailing has evolved more in the last 5 years, than in the previous 50. The pendulum swung from everyone being in love with eCommerce only and predicting the death of brick and mortar, back to recognizing the importance of face to face interaction, and settled on the ambiguous term – omnichannel."
"Over the last three years, Weby has managed to open two retail locations, launch two new websites, www.gritroutdoors.com and www.1800GunsAndAmmo.com and expand our presence in the Prime Program of Amazon. A customer can walk into one of our stores, experience the product with the guidance of our experts and then complete the purchase through whatever method that he or she feels most comfortable with – in person, on our site or our store on Amazon. In the end, it's a win for everyone. That is a future of retailing delivered today."
We still think it is important to talk to our customers face to face, and that's why we have two showrooms located in the heart of the Dallas Metroplex at our Arlington location. We just celebrated the grand opening of our new 1800GunsAndAmmo showroom (pictured below), and we have an archery-specific showroom next door at our Gritroutdoors location. Later this year, you'll be able to test out your bow at our indoor archery range at the Gritroutdoors location.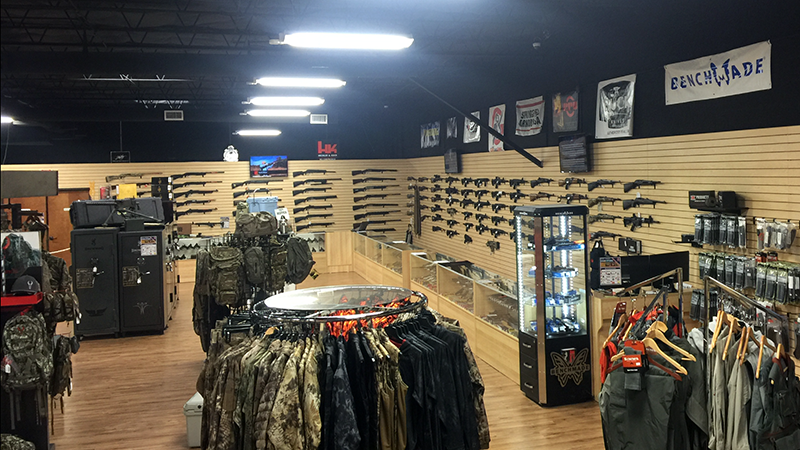 We also fulfill a good deal of our online orders at our Arlington location, and we do our best to ship same business day or next day depending on availability and shipping deadlines. The proximity of our warehouse makes it possible for walk-in customers to walk away with the product they want right away, or get it shipped to the address of their choice down the line.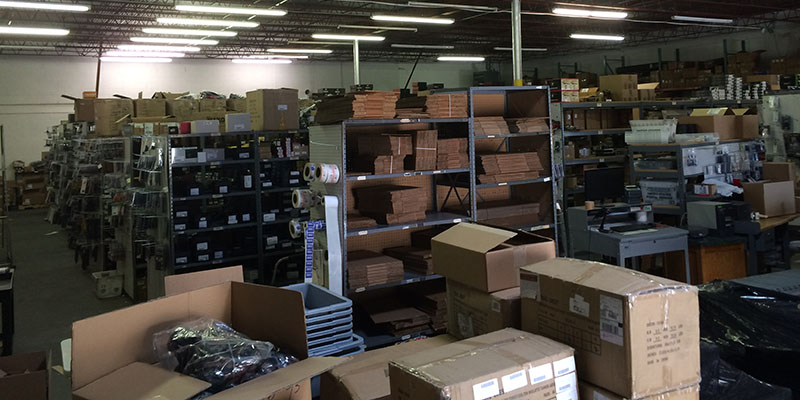 We take pride in offering world-class customer service both in-person and on the web, and we're humbled that our hard work is paying off, as evidenced by this year's Inc. 5000 list. Stay tuned, there is much more to come from the Gritroutdoors family.