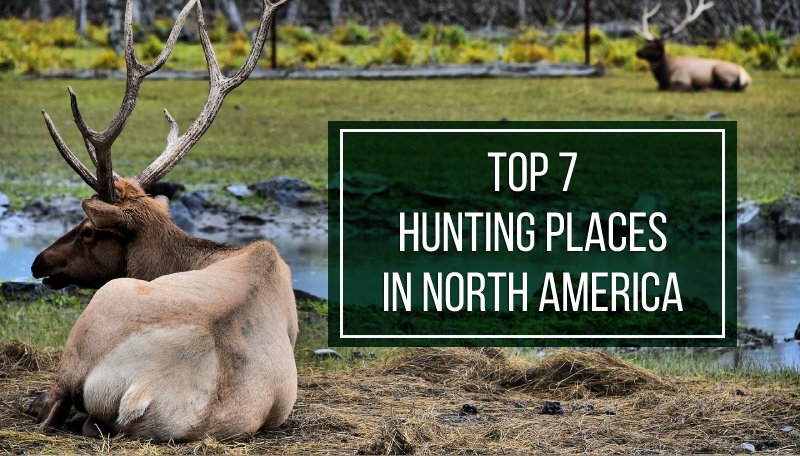 Last Updated on
Do you want to push your hunting skills to the limit and explore the unknown? North America holds some of the greatest hunting destinations in the world, each with its own signature game animals, terrain, and weather, creating a completely new experience. From the rugged mountains of Alaska to the whitetail woods of the Midwest, North America is a paradise for any hunting enthusiast. So, if you've traveled the length and breadth of your location and craving something fresh and unexplored, welcome to this post – we will be sharing the best hunting places in North America that you absolutely must visit. Let's get started!
Table of Contents
Idaho – Bird Hunter's Paradise
British Columbia, Canada – Best Big Game Hunting
Alaska – Prime Arctic Hunting Destination
Nunavut, Canada – Even Harder Then Alaska
Texas – Perfect for Everyone
South Dakota – Pheasant Capital
Louisiana – Top Waterfowling Destination
Conclusion
Idaho – Bird Hunter's Paradise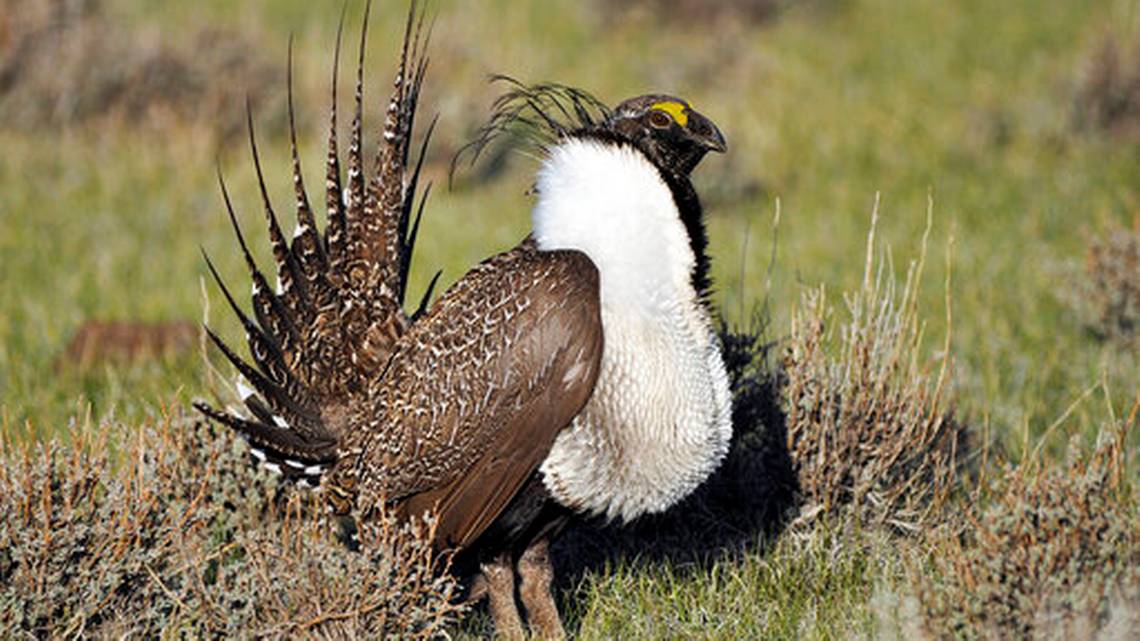 So, what makes the Gem State such a popular destination for bird hunters? The answer lies in the state's diverse terrain and wildlife. Idaho has a variety of ecosystems. In some regions, hunters will face steep and rocky terrain. Hunting there can be challenging, but that's what makes it so rewarding, right?
Idaho bird hunting season runs from September to January, with specific dates for each species. Hunters are required to have a valid hunting license and an upland game bird permit to hunt in Idaho.
The state boasts vast public lands, providing ample opportunities for hunting enthusiasts to test their skills.
The Payette National Forest is one example, featuring ruffed grouse most often found near creeks, quail and pheasant inhabiting lowland areas, and chukars populating rocky slopes. The ponderosa pines and Doug firs that border the open grass areas are ideal habitats for dusky and ruffed grouse, while gray partridge can often be found close by in adjacent cultivated fields.
California quails are plentiful along streams and brushy cover in southern Idaho and all the way north to the Palouse prairie. In certain prairie areas of southern and eastern Idaho, hunters can find Columbian sharp-tailed and sage-grouse.
If waterfowl is your thing, the Snake River should be your go-to destination. However, you can also explore the Panhandle, Southwest, Magic Valley, Southeast, and Upper Snake regions that encompass 20 WMAs.
British Columbia, Canada – Best Big Game Hunting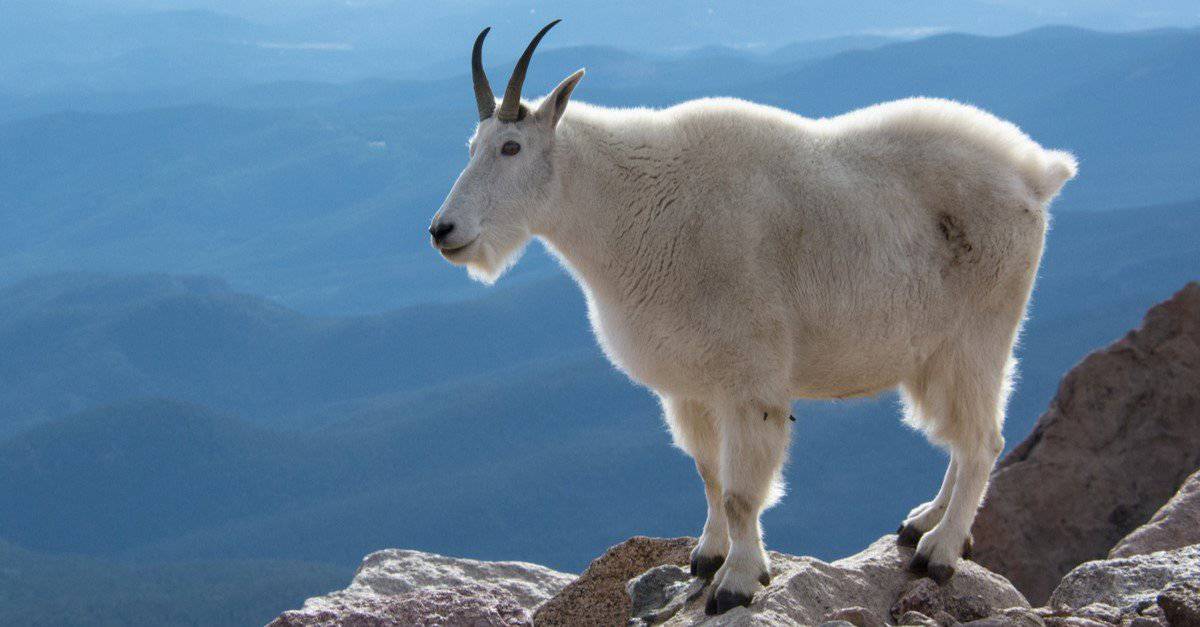 British Columbia is a hunter's paradise, with breathtaking natural landscapes and some of the world's most impressive game animals. However, hunting in this beautiful Canadian province requires a certain level of preparation due to its unique terrain and challenging weather conditions. A hunter should be prepared for snow, rain, and everything in between, so having appropriate rain gear, a waterproof sleeping bag, and a tent is an absolute must. Since hunting in British Columbia requires backpacking, a hunter should opt for ultra-light gear that will help them cover the vast amounts of ground.
Hunting rules are strictly enforced in British Columbia, so it is crucial to hire a local registered guide to ensure you comply with all regulations.
The game animals that can be encountered in British Columbia are impressive and include grizzly bears, black bears, wolves, mountain lions, moose, mule deer, bighorn sheep, and caribou. The best way to start exploring the land of North America's world-record big game trophies for nonresidents is to check out Cougar Creek Lodge. It offers fully-guided combo hunts.
If you're looking for a unique hunting experience, British Columbia also offers fantastic mountain goat hunting. Mountain goats are incredibly agile and can easily climb cliffs, so you'll find them in remote and rugged terrain. So hunting this animal is a challenging but rewarding experience.
Alaska – Prime Arctic Hunting Destination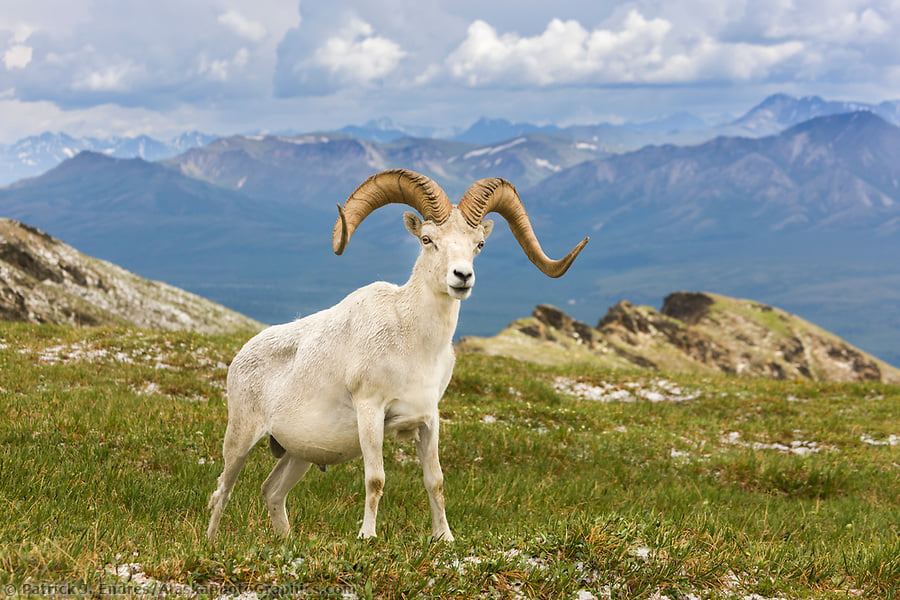 As many know, Alaska is the hardest-level hunting location in the U.S. The tundra terrain is tough and unforgiving, and hunting here requires a hunter to be prepared physically and mentally and have all the necessary survival gear. A good guide is highly recommended when embarking on hunting trips in Alaska, as they can provide essential support and even bring horses to make it more manageable.
The temperature in Alaska can vary from region to region but is generally cold, with temperatures getting as low as -60 degrees Fahrenheit in the Interior. Hunters should pack insulated clothing and high-quality weather-proof gear.
As for the season, the best time for Alaska hunting is between August and October. This period offers the best variety of game animals.
Some of the most popular Alaska game animals include caribou, moose, mountain goats, black and grizzly bears, wolves, and muskoxen. In addition to big game hunting, hunters can pursue small animals, such as ptarmigans and snowshoe hares. However, most hunters come to Alaska to hunt Dall sheep.
The Brooks Range is considered the prime Dall sheep destination. With its treeless mountains and plateaus, the Brooks Range provides an ideal environment for these animals. To be successful, you must prepare for challenging hikes and unpredictable mountain conditions, such as sudden weather changes and snowfall. A hunter should gear up with high-end optics and cold-weather hunting apparel, including a mask and hunting gloves, as human skin reflects a lot of light.
Nunavut, Canada – Even Harder Then Alaska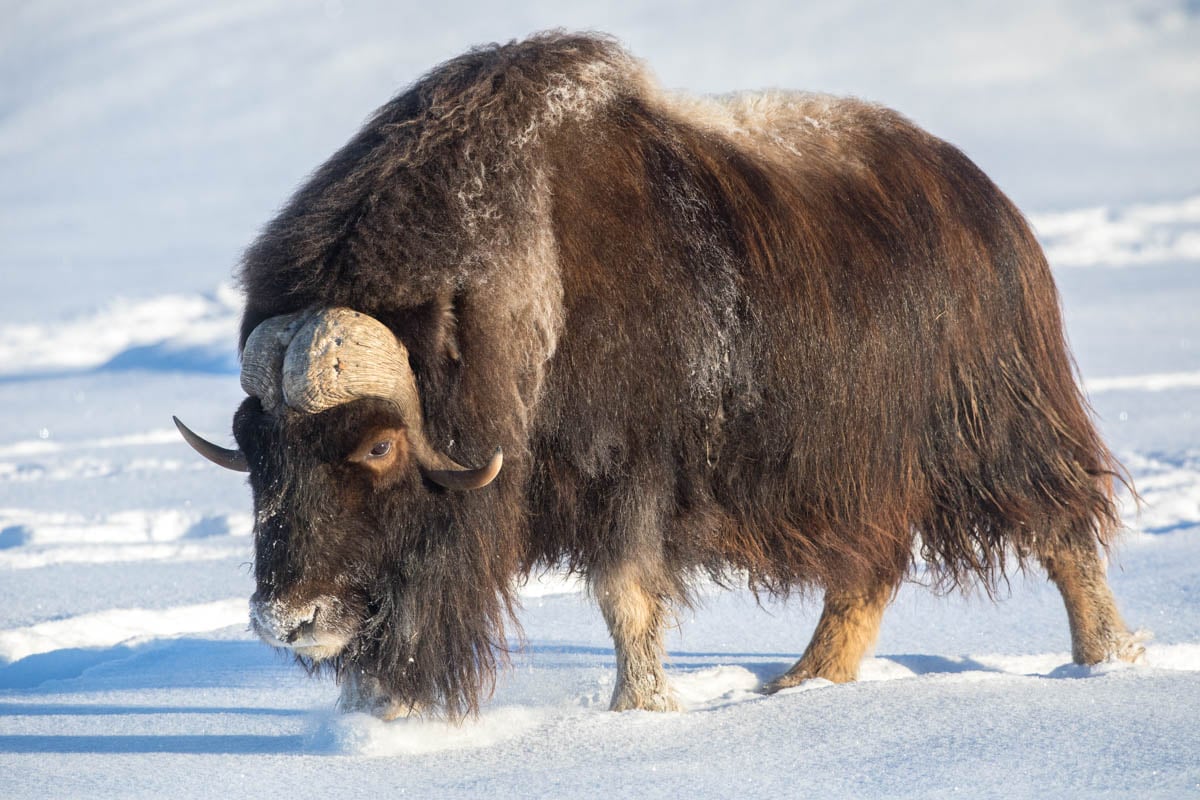 If you've already conquered Alaska, Nunavut, a territory in Canada, will suit you just right. Known for its unique landscapes seen by few, harsh climate, and, nonetheless, abundant wildlife, it provides an experience that any adventurous hunter should try. The terrain includes vast expanses of tundra and rocky outcroppings, and the temperature in Nunavut can dip to unimaginable lows.
The best time to come to Nunavut for hunting is in the fall, from mid-August to early September when the weather is milder.
When it comes to game animals, Nunavut is home to many arctic animals, including caribou, muskox, polar bears, arctic foxes, wolves, ducks, and geese. However, muskox hunting is the most popular in Nunavut among big game hunters.
Muskoxen are majestic creatures roaming the Arctic lands for thousands of years. They have thick, shaggy fur that keeps them warm in extreme cold, and their meat is delicious and rich in nutrients.
Muskox hunting is a challenging and exciting experience, requiring hunters to be patient and prepared for long hikes and challenging terrain. They primarily live in barren areas with sparse vegetation and are often found near water sources. Once a hunter has located a suitable muskox, they must stalk to within shooting range, usually within 200 yards, before taking a shot.
Texas – Perfect for Everyone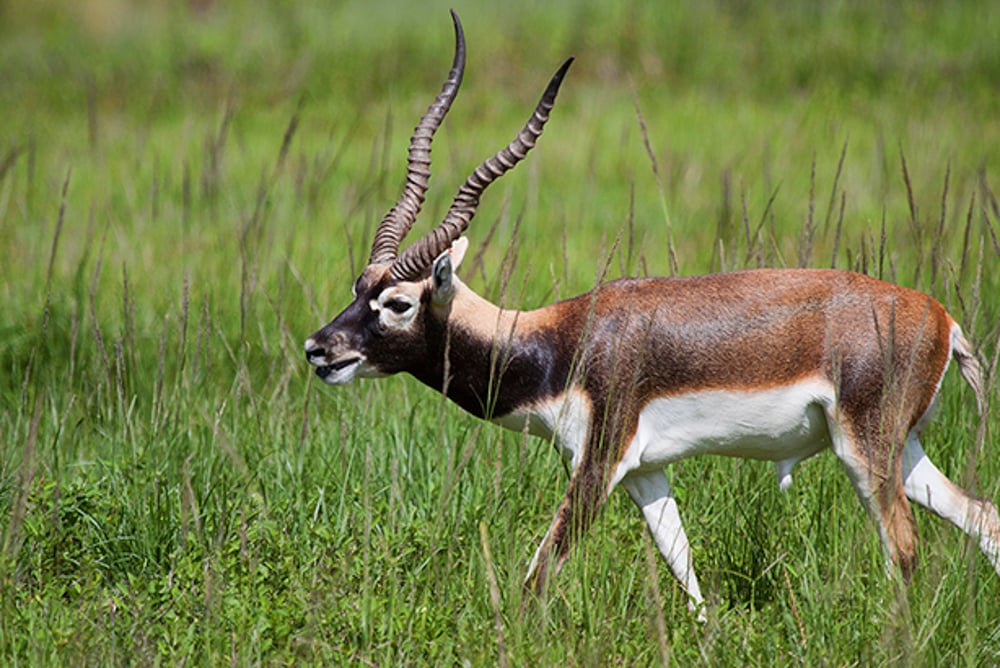 Texas is a paradise for hunters, with its vast stretches of wilderness and diverse array of game animals. From whitetail deer and mule deer to pheasant and wild hogs, the Lone Star State has everything for everyone. However, most hunters come here for wild turkey, quail, and dove.
Texas offers ideal hunting conditions all year round due to its mild temperatures, though the best time to come is usually in the fall. The state also provides great opportunities for exotic animal hunting – alligators, nilgai antelope, blackbuck, elk, pronghorn, and Aoudad sheep can all be found here.
In addition to the variety of wildlife you'll encounter in Texas, the terrain makes it even more enjoyable. From rugged mountains and rolling hills to open plains and marshy wetlands, you'll find a range of ecosystems perfect for hunting.
South Dakota – Pheasant Capital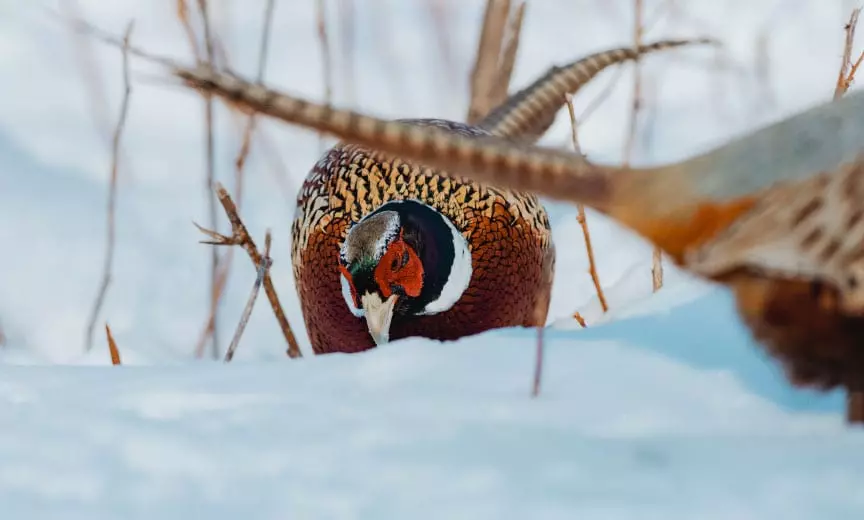 For pheasant hunters, South Dakota is the place to be! With its plentiful and diverse terrain, South Dakota provides some of the best pheasant hunting in the country.
The special pheasant season runs until the end of January, giving you plenty of time to pursue these elusive birds. However, from late November onwards, you should be on the lookout for these birds in thick cover such as brush piles or small fields. Snow makes looking for birds even harder, so be ready for a challenge.
So, where to hunt birds in South Dakota? Try small farms with lands leased by the government for public hunting, Game Management Areas, and Federal Waterfowl Production Areas.
Louisiana – Top Waterfowling Destination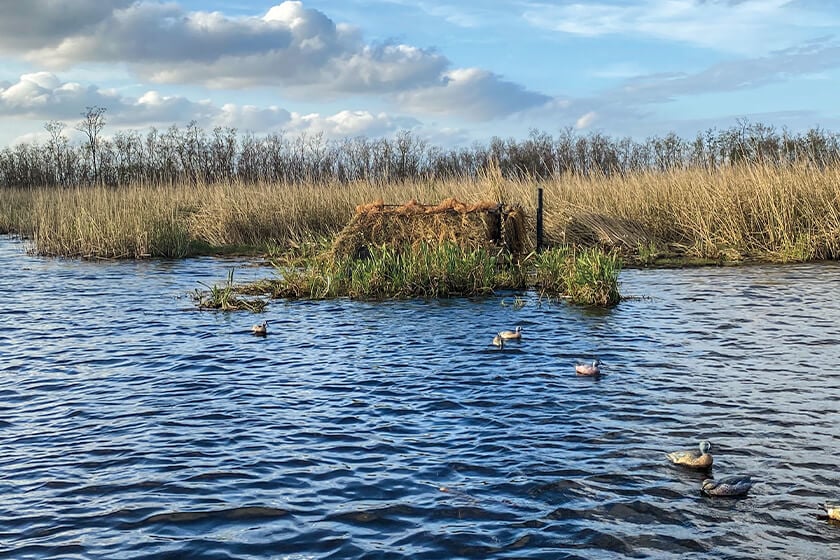 Wondering where to take your labrador for the next trip? Louisiana is the answer! Louisiana is the premier state for duck hunting in the US, with its diverse terrain and a subtropical climate that create perfect conditions for these birds to thrive. From coastal marshes to inland woodlands and cypress swamps, there's a great variety of hunting grounds that are sure to please any duck hunter.
Here, you'll find a wide range of species, from pintails, gadwalls, wigeons, canvasbacks, and wood ducks in the coastal wetlands, to speckle belly geese, Canada geese, and snow geese plentiful throughout Louisiana during migration season in the open fields.
Conclusion
All in all, North America is an amazing continent for hunting. From Nunavut tundras to South Dakota prairies to Louisiana marshes, there are a wide variety of terrain and habitats that can provide you with an unforgettable hunting experience. So prepare with GRITR Outdoors and start exploring!
FAQ
What's the best place to hunt elk?
The best places to hunt elk in the U.S. are Montana, Arizona, Wyoming, and Colorado.
What's the best place to hunt big game?
Alaska is the best big game hunting destination, but if you're not afraid of going abroad, British Columbia and Nunavut in Canada are for you.
What's the best place to hunt pheasant?
South Dakota is the best upland bird hunting state known for abundant pheasant, but you can also try Kansas, Montana, Minnesota, Nebraska, and Arizona.