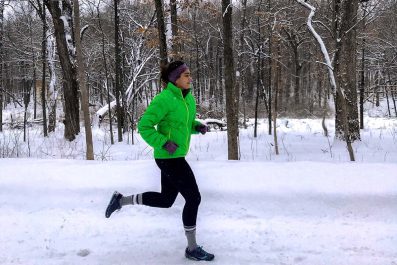 I added the Sporthill Transverse II Pant to my running gear collection at the most ideal time. A little backstory on myself, I am originally from Arlington, Texas (DFW area for those of you not familiar with Arlington), but I am now a doctoral student at UW-Madison located in Madison, Wisconsin. In Texas it doesn't get near as cold as it does here in the upper Midwest of Wisconsin. One of my biggest fears with moving to this location for school was the weather. Lucky me, I have experienced one of the worse winters the Madison area has experienced. There was so much severe cold that even the university closed for the first time in 10 years. The old cold weather record was -21 degrees in 1963, and that was beaten this year in January with -23 degrees, feels like -54 degrees. The weather warning advised that having any exposed skin for longer than five minutes could put you at risk for frostbite.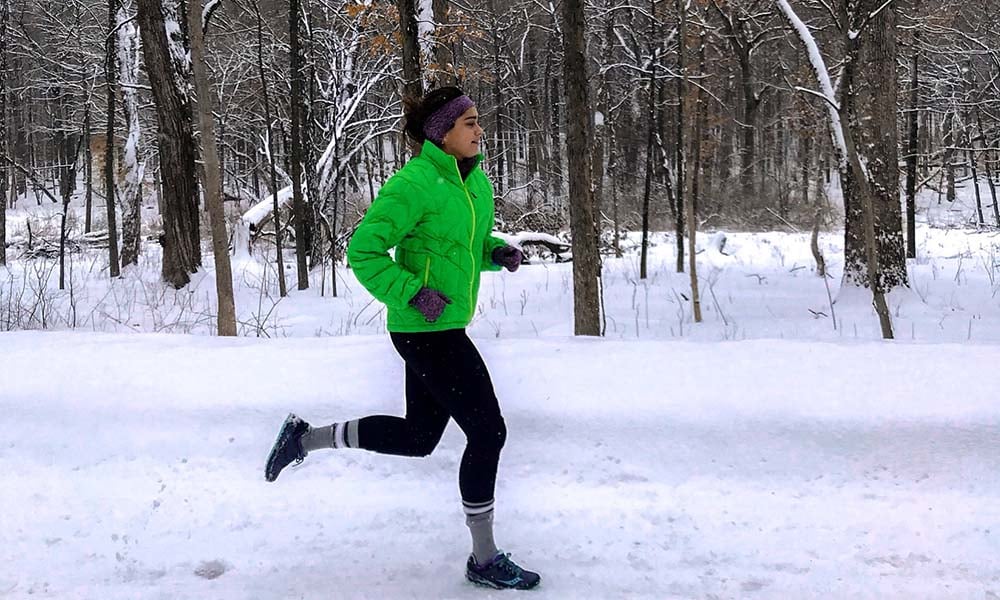 Although those extreme weather conditions have passed, I've still been able to use the Sporthill Transverse II pants in cold temperatures, especially for this Texas girl. I have used them for regular runs and work outs as well as more casual activities like commuting to class. Lately, Madison has been experiencing anywhere from 6 degrees with high wind conditions of 40 mph to 25 degrees with freezing rain. Class and work are still on schedule, and the Transverse II pants have been a huge help to combat this cold weather.
Sporthill Traverse II Pant Basics
he first thing I noticed about these pants is how comfortable they are! The inside has a very soft lining which is a great bonus to comfort. What attracted me most to these pants is their versatility. I struggle with commuting to school with both class and workouts in mind. It's tough to balance the clothes and shoes I have to wear, undress, pack, redress and travel with throughout each day. The Transverse II pants allowed me to shed layers but still remain warm.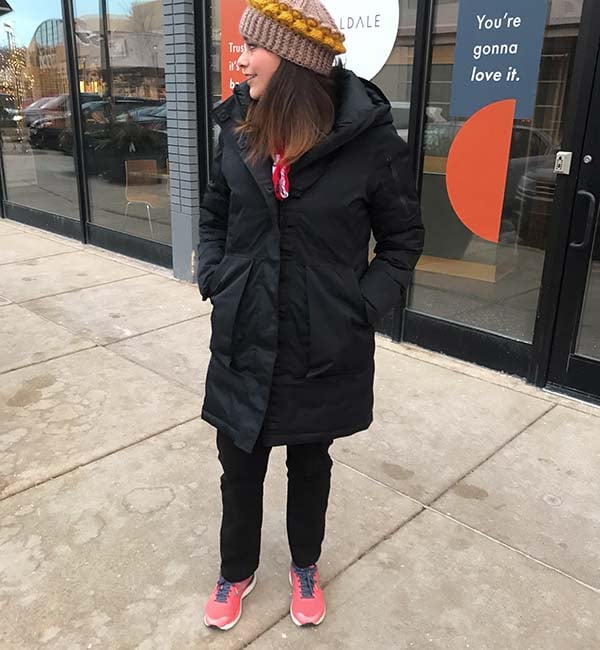 These pants were classified by Sporthill as a "Zone 3 for cold windy weather of 0 degrees F to 40 degrees F." Their technology allowed me to forget other pants I have to pack as I commute and only wear the Transverse II. Zone 3 is also built to block wind up to 35 mph, which made the 40 mph winds more bearable when I was waiting for a bus stop or walking across UW-Madison's campus. The Transverse II pants are very warm, lightweight, and even more important, non-suffocating. I was able to easily move in these pants, and breathability isn't sacrificed since the insulation wicks moisture. In addition, the Traverse II is built with 4-way stretch material that boasts hydrophobic resistance and fast drying capability.

Specs
Material: Sporthill's 3SP® (90% polypropylene, 10% spandex) fabric, Made In The USA.
Environmental Resistance: Breathable, hydrophilic and wind proof up to 35 MPH.
Design: Straight leg, flat from waist with comfort rise design that sits one inch below natural waistline.
Extra Features: Side pockets with exposed reverse coil spring lock zipper closures.
Determination
The Transverse II pants allow me to be versatile in my commute and work attire as well as my run. At no point in my runs did my legs feel cold nor too warm. The Sporthill Traverse II provides a unrestricted range of motion, even in a 10-mile run out in the snow at 25 degrees.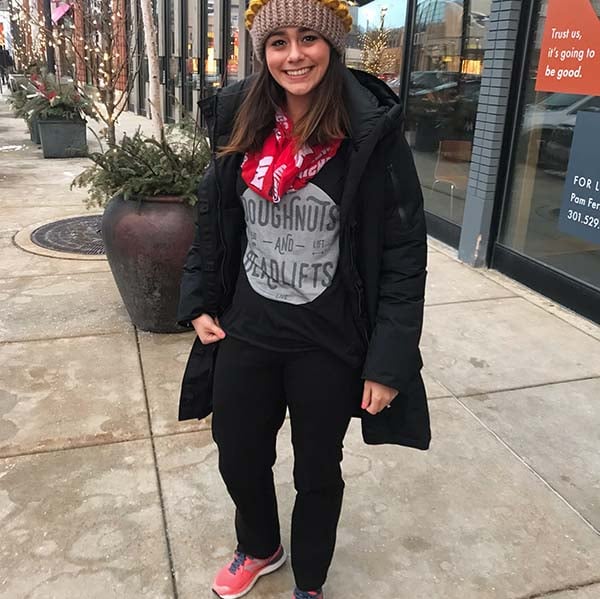 The Sporthill Transverse II pants hold true to their sizing as well. I am 5'9" at 160 pounds and a large fit very comfortably. I highly recommend these versatile pants as a must have in cold weather conditions if you are an active individual or someone looking for a single layer item for their wardrobe during the winter months.