Last Updated on
The holiday season is coming, and now is the best time to explore outdoor gift ideas. GRITR Outdoors has been supplying the needs of hunters, anglers, and athletes for years, and we know firsthand what products are in great demand. So we've decided to make a list of the best gifts for outdoorsmen in your life to ease the agony of searching and choosing. All included items are in stock as of the publication date. Enjoy reading and shopping.
    Best Gifts for Outdoorsmen
GRITR Titanium Camping Canteen Kit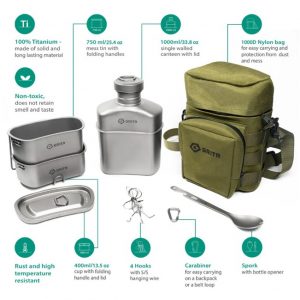 An outdoor cookware kit is one of the best outdoors gifts for camping lovers. However, why buy one manufactured by GRITR? Three words: lightweight, portable, durable. Titanium boasts the highest strength-to-weight ratio, being as strong as steel but 45% lighter. Besides, this metal possesses excellent corrosion resistance properties.
The GRITR's cookware consists of a 400ml cup with a lid, a 750ml mess tin (both feature folding handles), a 1000ml wide-mouth, single-walled canteen with a lid, and a spork with a bottle opener on its end. All kitchen utensils are titanium and maintain the original taste of the food or drink. The kit goes in a storage bag featuring an adjustable strap. Your friend can also attach it to their backpack using a complete aluminum carabiner.
NIKON Prostaff 1000i TrueTimber Kanati Rangefinder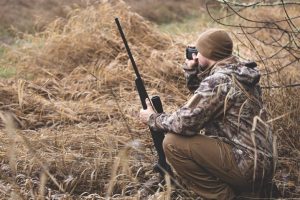 If you've heard your hunter complaining about missed shots, a rugged hunting rangefinder is one of the greatest outdoor man gifts. The Nikon Prostaff 1000i, featuring one of the nice TrueTimber camo patterns, will be appreciated by bowhunters harvesting big game in the mountains, hill country, or from a treestand because this unit can calculate the Horizontal Distance to the target, which is the only that matters for that humane shot. Besides, it allows a hunter to set target priority and range either the closest or distant objects, preventing ranging wrong targets in the back or front of the true target.
The Nikon is sensitive at a minimum of 6 yards and can range deer at 500-600 yards. It's rainproof, compact, and provides a crisp image thanks to multilayer coating. The Nikon Prostaff 1000i TrueTimber has everything you want and nothing that you don't and comes with a modest price tag, which makes it the best value for money.
YUKON OUTFITTERS Vista Hammock with Tree Straps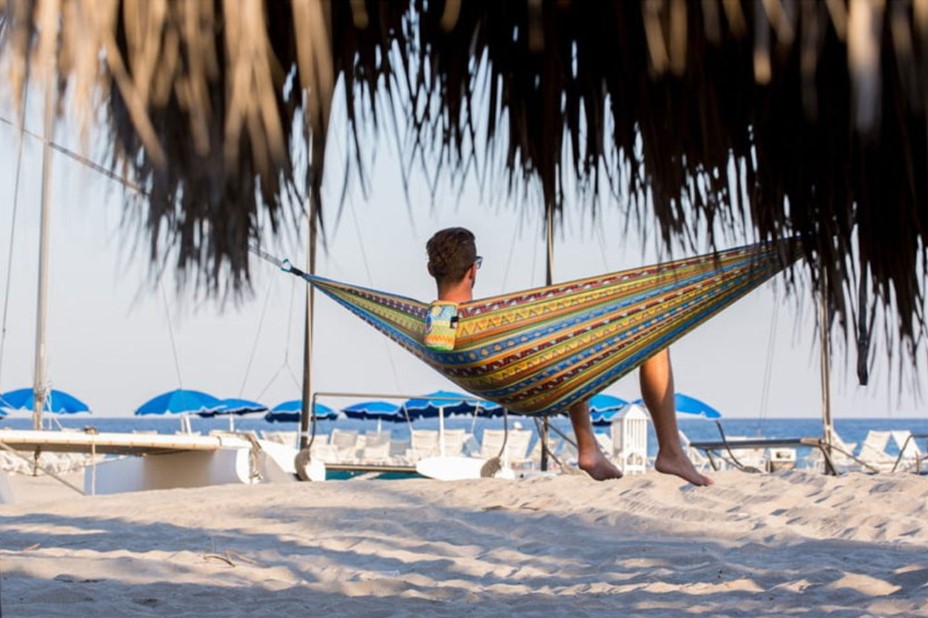 Wherever your friend is going to camp, be it the sandy beaches of the Florida Keys, volcano Crater Lake in Oregon, or the forests of the Appalachian Valley, a hammock will be a great addition to their camping setup. We recommend the Yukon Outfitters hammock as a great camping-themed gift because the company is dedicated to making affordable outdoor gear that actually delivers. The Vista 10×5 Hammock is made from super-durable, incredibly strong ripstop polyester and has a load capacity of applaudable 400 lbs. It also features an attached stuff sack and is shipped with a cinch buckle tree-strap system.
BANDED Arc Welded Mossy Oak Bottomland Backpack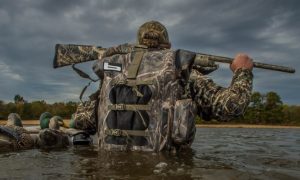 Waterfowlers are doomed to hunt in dump terrains, but they don't have to suffer from all this moisture coming into their clothing and bag. You can help them protect their hunting gear by giving them a waterproof backpack designed with the needs of duck and geese hunters in mind. This backpack from Banded in Bottomland camo pattern features 1680 cubic inches of storage capacity and is 100% waterproof thanks to fully-welded construction and heavy 900D nylon coated with a water-repelling agent. Though this backpack primarily targets waterfowlers, it will also be a good gift for lake lovers into fishing.
STREAMLIGHT Stinger LED HL Flashlight With Stick NiMH Battery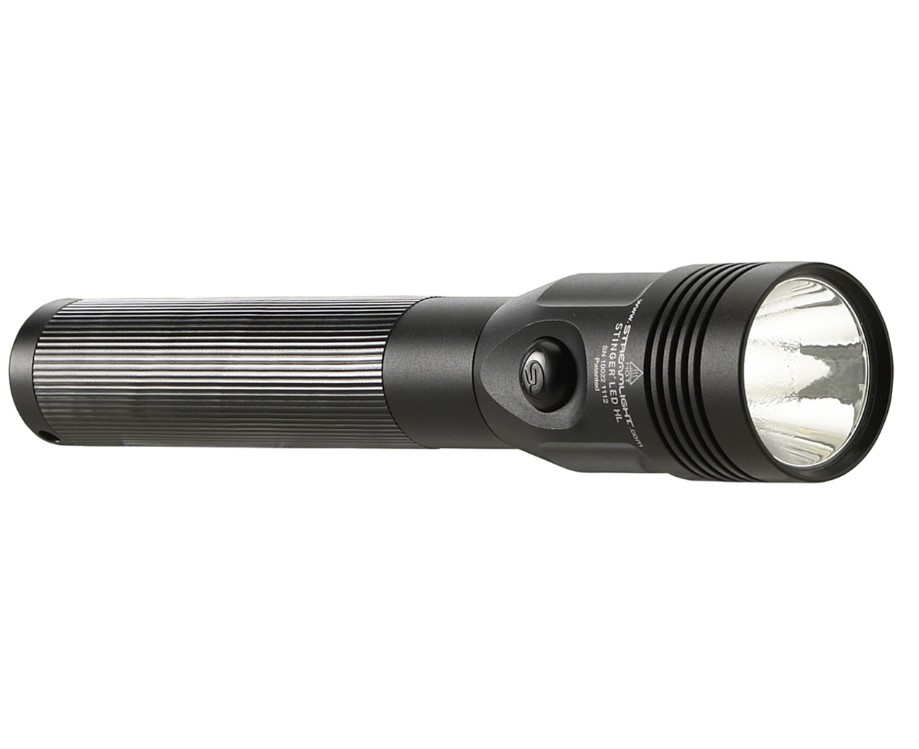 It's not uncommon for some backpackers to camp and decamp at dawn or dusk. That's where a handheld flashlight comes in handy. A powerful flashlight is also a good aid for birdwatchers looking for nocturnal birds. The Streamlight Stinger LED flashlight can cast a beam 340 yards downrange and boasts a high light output of 800 lumens. It operates on a battery rechargeable up to 1,000 times and features a rugged rainproof aluminum body with a rubberized grip and scratch-resistant polycarbonate lens.
GRITR R3 13-In-1 Dolomite Stainless Steel Camping Survival EDC Pocket Multitool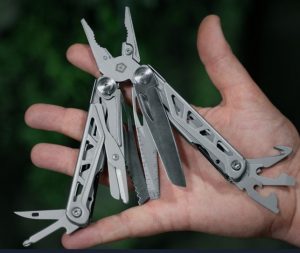 Nothing can describe the GRITR R3 Multitool better than "one tool to rule them all." This backpacker's and survivalists' salvation features a baker's dozen instruments to deal with any situation the universe delivers: pliers, needle-nose pliers, scissors, saw blade, reamer, screwdrivers, cutters, etc. All tools (except a 3" knife blade and scissors) are made from 420 stainless steel, having good corrosion resistance properties and high strength. The scissors and knife blade use 440 stainless steel, boasting even better characteristics.
TOADFISH Non-tipping Can Cooler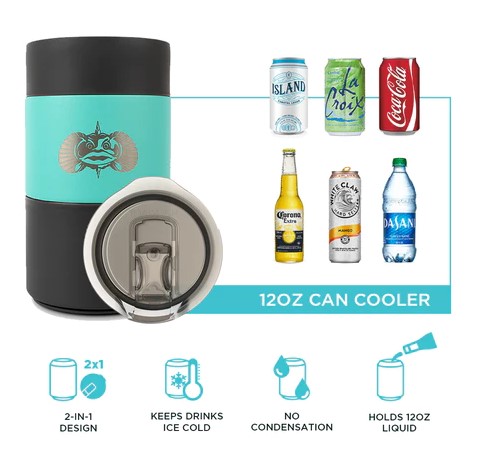 On a hot summer day, nothing brings to life faster than a sip of an ice-cold drink. Today, we have portable coolers, but if your friend is into kayaking or surfing, they are unlikely to bring one to their trips. In this case, the Toadfish Can Cooler with a proprietary SmartGrip anti-tip technology will be a great solution. Your friend can attach the cooler to any smooth surface, be it a vehicle, kayak, boat, or surfboard, and it won't slip, keeping their beverage cold and ready for consumption.
FLEXCUT Deluxe Palm & Knife Set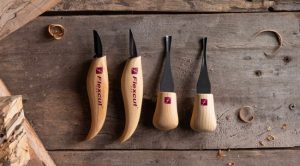 If a camper or backpacker in your life has a hobby of carving various shapes out of pieces of wood found while strolling through the forest, a set of woodworking tools will be an excellent nature gift for adults. The toolset from FlexCut is peculiar for bringing essential carving knives and palm tools together. All instruments are made from high-carbon steel with outstanding strength properties and are razor-sharp right out of the box.
BROWNING TRAIL CAMERAS Dark Ops APEX HD 18MP Camera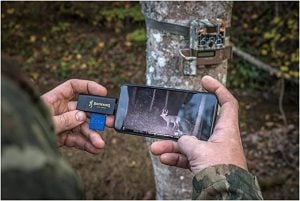 Browning trail cameras are an absolute must-have for any avid hunter and will be an excellent hunter's gift for your friend who still lacks one. It's a great tool for monitoring populations on your property or learning about critters inhabiting new lands and conditions that push them to show themselves. This trail camera from Browning captures video in HD with sound and features invisible infrared illumination and auto-adjustable IR flash for perfect night photos. The trigger speed is a mere 0.22 seconds.
YUKON OUTFITTERS Sherpa 50x60in Lined Lodge Blanket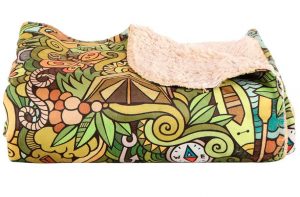 A blanket isn't a must-have but will be a nice outdoorsy gift for her. The Sherpa blanket from Yukon Outfitters gives a smooth sheepskin-like feeling against the skin and is very soft, warm, and snuggly. Sherpa is a blend of polyester and cotton/acrylic, meaning the lining is synthetic and doesn't contain animal products.
USWE Zulo 2L Hydration Waist Pack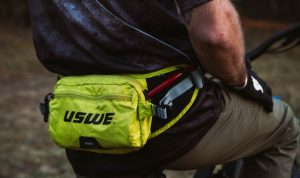 This hydration hip pack from USWE will be appreciated by all athletes who require an energy boost while in action. Featuring 2 liters of storage capacity for keeping smaller gear accessible and coming with a 1L hydration bladder, the Zulo best suits bikers and motorcyclists and will also be a good gift for mountain lovers. The premier feature of this hip pack is the proprietary compression system for a slim bounce-free fit. On the pack's sides are quick-access pockets for gels and food.
GARRETT ACE 250 Metal Detector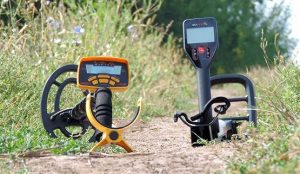 We bet you didn't expect a metal detector on our list of gifts for outdoor lovers, but if your friend prefers to hunt metals rather than animals, they'll love it! The Garrett PROformance is equipped with a water-proof searchcoil, allowing those hunting jewelry, coins, and precious metals to extend their search locations to include river banks, shallow streams, and creeks. It also features electronic pinpointing that tells the precise location of the treasure and discrimination modes. The unit is only 2.7 lbs for low-fatigue hunting.
SWISSMAR Stelvio 8 Person Stainless Steel Raclette Grill with Aluminum Top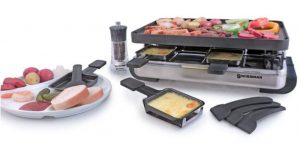 Backyard grilling with friends and family is a great American tradition that must live through the ages. It's impossible to go wrong with a high-quality grill when choosing outdoor Christmas gifts or Thanksgiving gifts. However, the one we have here isn't quite common. It's a raclette grill for melting individual portions of cheese in pans on the bottom and grilling veggies and meat on the top. With the Swissmar Stelvio, cooking a traditional Swiss cheese dish has never been easier.
FIX IT STICKS All-in-One Multi-Torque Driver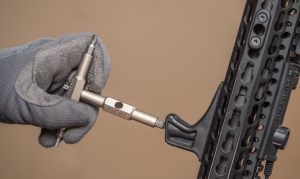 The Fix-it Sticks tool kit is a wonderful outdoor gift for men into shooting and hunting. This set consists of the All-in-One Multi-Torque Driver with torque value adjustable within 15-65 inch-lbs and several bits, all packed into a pocket-size bag. This multi-torque driver is durable, easy to use, and suitable for tightening down screws on the gun's action, red dot sights, and scope rings and mounts.
Gift Certificate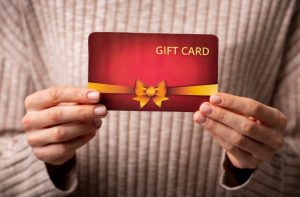 If our outdoor gift ideas mentioned above don't appeal to you, our ultimate suggestion will be our GRITR Outdoors Gift Certificate for any amount you deem appropriate. Our store offers an ocean of products, so be sure the outdoor lover in your life will find something to their liking.
Conclusion
We hope our list of gifts for nature lovers has sparked some ideas. If in doubt, you're welcome to explore our range of outdoor gear, clothing, and accessories. And remember, whatever the occasion, Black Friday, Thanksgiving, Cyber Monday, or Christmas, you'll find excellent gifts for your nearest and dearest on GritrOutdoors.com.