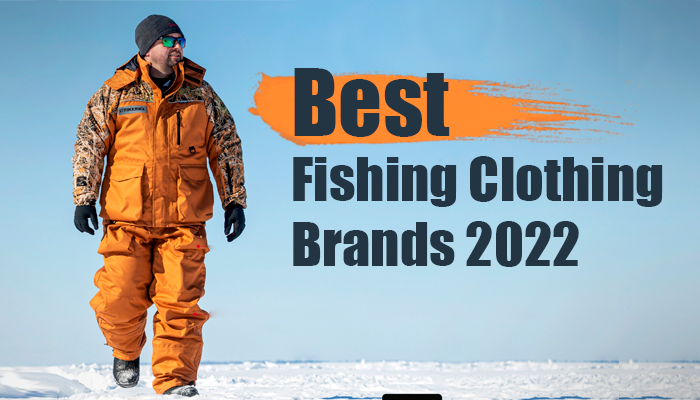 Best Fishing Clothing For Sale
Visit Our Store
Even though you don't need to wear fishing apparel to enjoy a casual fishing trip to the nearest pond, it becomes a must once you decide to turn fishing into your full-time hobby. Your passion will lead you to many environments that can end up being less forgiving than you expect. A set of fishing clothes can help you endure the summer heat and protect you from biting cold, all while making sure you feel mobile and unencumbered. Be it an open ocean experience or a trip along a swirling river, a suit of fishing clothing can be your most trusted companion.   
There is plenty of fish in the sea, and there are plenty of brands on the fishing apparel market. You obviously want the best your money can buy, and we want to sell items people enjoy using. The abundance of choice is a blessing and a curse, that's why we've compiled a list of the best fishing clothing brands for 2022.
Table of Contents
    Striker Ice • Gillz • Gill • Stormr
    Base Layer • Mid-Layers • Outer Layers
 Choosing the Best Ice Fishing Suit
Best Fishing Clothing Brands
Angling brands make a variety of fishing apparel from fleeces to waterproof items. A lot of good companies have recently appeared on the market. Let's figure it out.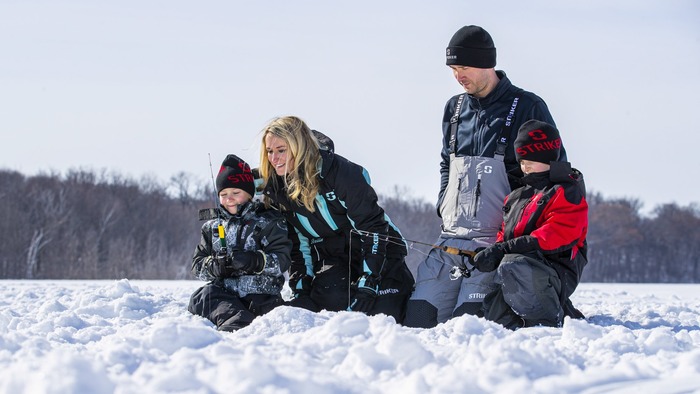 Striker Ice
Striker Ice was founded in 2005 in Minnesota. The brand had been originally producing premium technical apparel for snowmobilers until they decided to switch directions in 2010. In early 2011, Striker Ice changed its brand concept and announced the first float suit for ice fishing.
Today, the Striker brand ranks among the top offshore fishing apparel brands. They produce ice fishing apparel for outdoorsmen and women who are not ready to wait for sunny days to come fishing again. The proprietary flotation technology and premium quality fabrics are what make Striker Ice fishing clothing so special. Striker Ice managed to outperform all other brands that claimed to have had expertise in ice fishing apparel, claiming the title of the industry leader. The company manufactures all garments that might constitute an ice fishing suit, as well as rainwear, UPF apparel, and casual wear lines.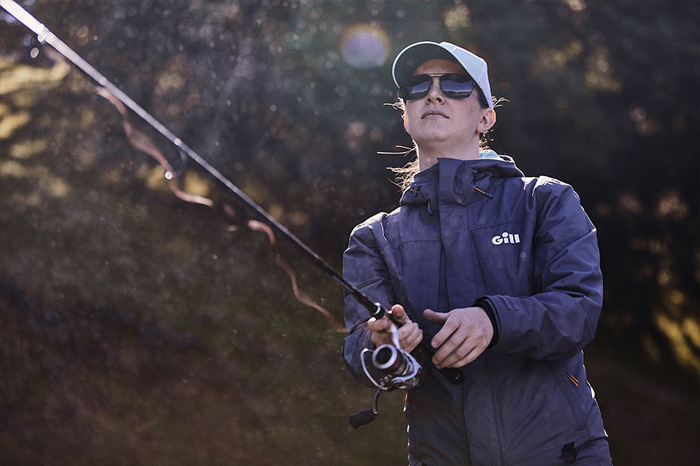 Gill
Nick Gill started sailing at the age of five and this inspired him to create the Gill brand you know today. Nick Gill designed and manufactured apparel by sailors for sailors in 1975. He was the first who used dartex. Dartex is a light, tough fabric that was unaffected by oil, petrol, and grease.
Now Gill is the world-leading sailing and fishing clothing brand. They created a new and exclusive fabric technology that is waterproof, breathable, and durable. Gill clothing provides protection and comfort in any weather conditions.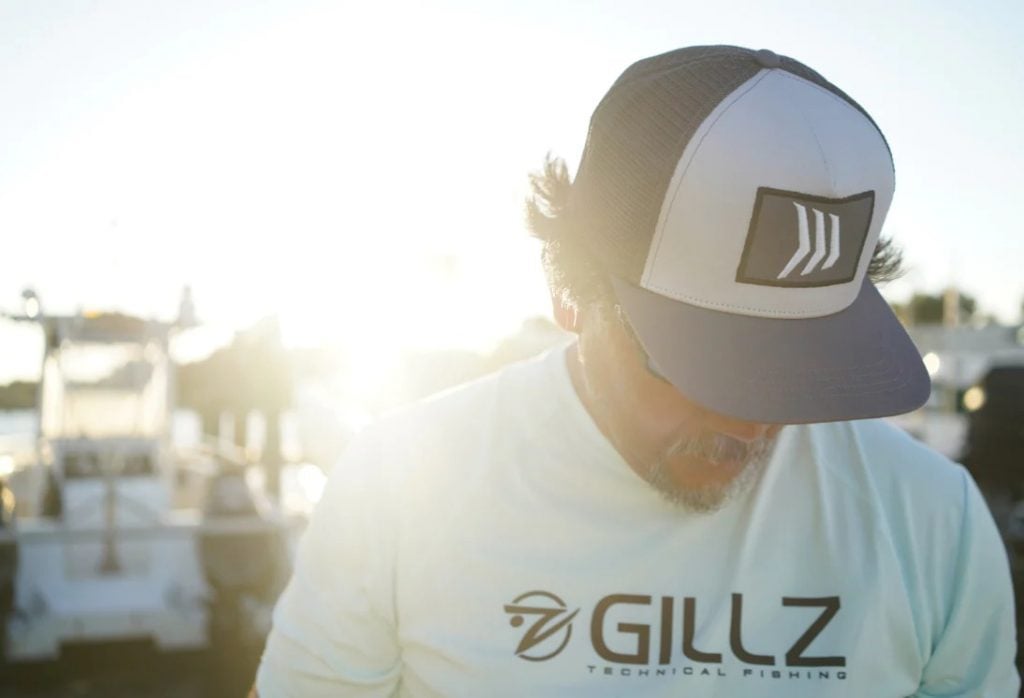 Gillz
Gillz was founded in 2008 with the aim to meet the demand for elite apparel for anglers. They are known for one of the best saltwater fishing apparel series on the market, featuring both long-sleeve and short-sleeve shirts. The brand continues to introduce clothing innovations focused on comfort, breathability, and protection from harmful solar radiation.
Gillz introduced proprietary GILLZTEC fabric engineered to distribute moisture across the garment to facilitate the cooling process. This way, moisture dries and evaporates much quicker. The DILLZTEC fabric also prevents any sweat spots from appearing and is reported to be 30% more breathable than fabrics used by other brands.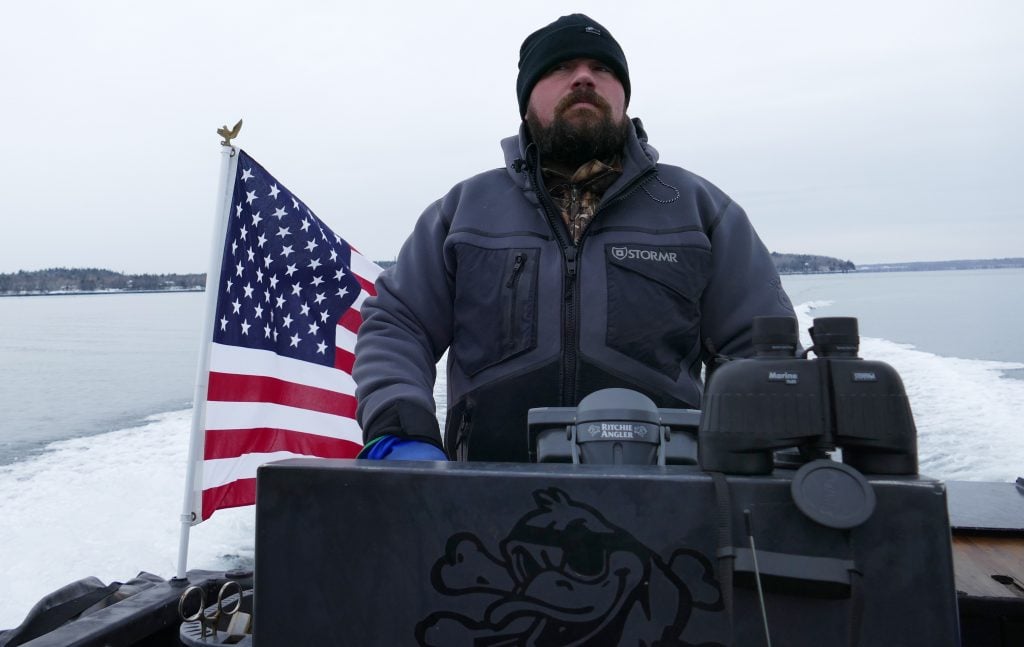 Stormr
Bening another brand specializing in foul-weather fishing clothes, Stormr specializes in technologies that increase the apparel's protective qualities. They've introduced two fabric innovations that can be appreciated by everyone who's ever held a fishing rod. The Neoprene Core Technology brings the outwear design to a new level by combining ultra-thin neoprene core with proven outdoor fabrics in a special lamination process. Never before could the neoprene be produced this thin and warm. The garments featuring this technology also boast inherent floatation and incredible flexibility. The wind- and waterproof shell beads water when impacted while the moisture-wicking interior keeps you dry and warm. The VARP Tech technology combines the signature features of the Neoprene Core Technology in a lighter form, granting the user even more mobility.
Stormr has three series of fishing jackets, bibs, pants, and fishing gear accessories: STRYKR, Typhoon, and Nano. You can find a wide selection of Stormr fishing garments on our website.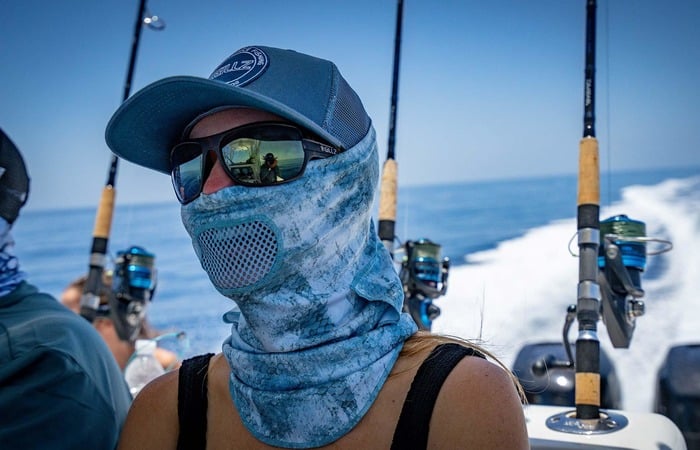 Best Clothing For Ice Fishing
There is no universally suitable fishing suit you can wear on every trip. It's somewhat easier to determine what an ice fishing suit should look like, though, since the conditions are always going to be the same. Building up layers is essential for keeping your body dry, comfortable, and warm.
The layers system is the most effective way of regulating the body's temperature. It consists of a base layer, mid-layer, and outer layer. You can don your fishing accessories on top of that.
Base Layers
The base layer is the foundation of the layering system. Usually, it's next-to-skin apparel with a tight fit like shirts and bottoms. This kind of clothes traps air, soaks up sweat and helps your body retain the temperature even on chilly days. 
Shirts can be both short and long-sleeved. Most of the apparel is made of polyester or wool. These materials are the most suitable for keeping a body warm and protected.
Wool base layers are perfect for cold seasons. Moreover, wool has an antibacterial effect and will spare you the trouble of dealing with a bad odor.
Polyester's main features are quick-drying, lightness, durability, and ease to care. Polyester shirts and bottoms are suitable all year-round.
Mid-Layers
Mid-layers should be worn over the base. It provides breathability, moisture movement, and comfort. Mid-layers include hoodies, insulated waterproof jackets, and fishing pants. 
The majority of hoodies and pants are made of fleece, which provides warmth. Sometimes it can be so warm that anglers do not wear outer layers and may feel comfortable in just a fleece pullover and pants. 
Insulated fishing jackets are very lightweight. And the apparel has a water-repellent outer which means it will stay dry even in wet conditions.
Outer Layers
Finally, let's talk about the outer layers. It's the final protection from wind, rain, and coldness. That's why the outer layer should be durable, breathable, and waterproof.
Outer layers include ice fishing jackets, waterproof pants, and bibs. The apparel is so tough and strong that it can challenge all weather conditions, keeping body temperature normal and saving freedom of movement.
The outer layers fabrics have water-repellency technology, mud and scent resistance.
To shop by layers from top brands like Striker Ice, Gill, Gillz, and Stormr head over to GRITR Outdoors.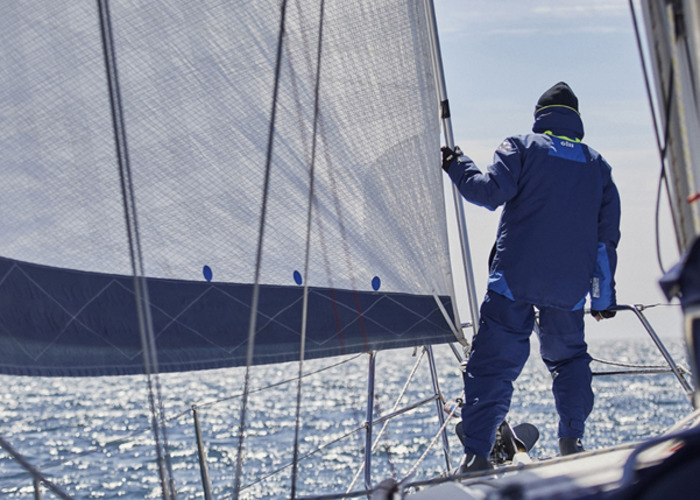 Choosing the Best Ice Fishing Suit
Ice fishing suits are a must-have for specific cold weather conditions. Here you can find the best ice fishing suits.
Striker Ice predator jacket has the highest quality fabrics with heat insulation, floatation assistance, and comfort. The predator will keep your body warm and provide freedom of movement.
The Striker brand has specialized 300D polyester fabric that blocks wind and water really well. Paired with the 320D nylon, this jacket is highly effective while maintaining lightness so it doesn't get too cumbersome. This ice-fishing jacket has Sureflote Flotation Assist Technology that gives you protection when you accidentally fall through the ice. 
Key features:
Crossflow venting system
2-point adjustable hood
Magnetic storm flap closure
Fleece-lined hand warmer pockets; Top-loading cargo pockets
Reflective elements for safety; Adjustable hem and sleeve cuff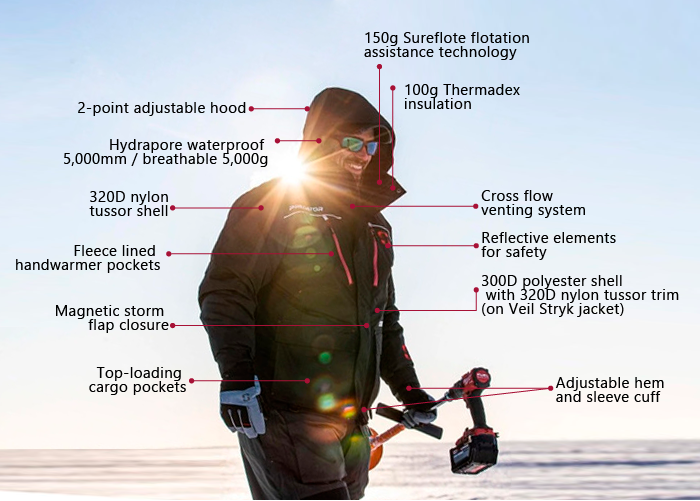 The jacket alone won't work, that's why you need a matching pair of high-quality bibs.
Striker Ice bib is made of almost the same fabrics as predator jackets, so, they perfectly fit together. The insulated bib features breathable and waterproof flotation assistance to keep you safe. With the same durable material, the bibs are sure to increase mobility in every condition. 
Key features:
Surefloat Flotation Assistance Technology
Infinite Adjustable Inseam
Fast Drain Hem
Black Color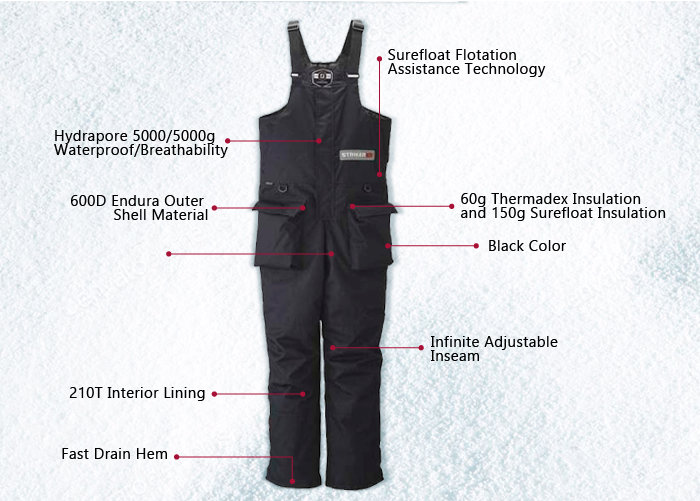 Fishing clothing makes a big difference to your comfort while angling, so don't depreciate its significance. So, provide your body with maximum comfort and protection. Keep in mind that there's no bad weather, just bad apparel. Make the fishing process pleasant and successful!