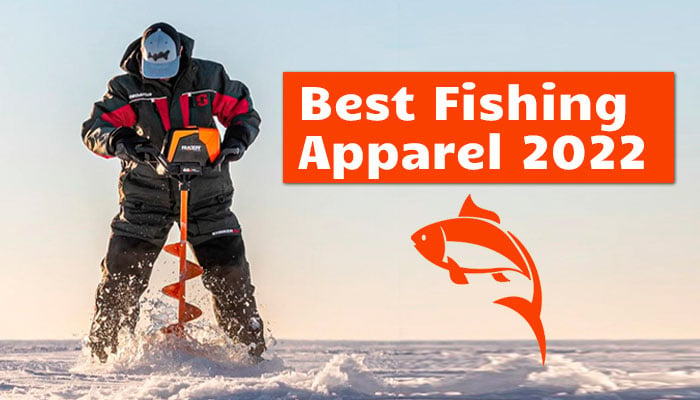 Last Updated on
For most anglers, fishing is the most enjoyable leisure time whether in warm and sunny weather or in cold months. While angling you may be faced with direct sunlight, high humidity, or undercooling. So, if you want to fish comfortably without worrying about weather conditions, you will put on the best fishing apparel.
Fishing clothing should fit well, provide UV protection, be comfortable to wear, and allow your skin to breathe. Since every angler has different preferences, we offer a really large number of designs, styles, and brands. However it can be difficult to choose the right item, so we've created a list of the best fly and ice fishing apparel for every occasion. Moreover, the article provides all the important features that's why you can easily figure out what's best for you.
STORMR Typhoon Beanie
Every fisherman knows that on the eve of the cold season, you should feel warm and comfortable while fishing. For this reason, headwear is very important.
Cap Beanie can provide maximum protection and heat retention. Keeping your head warm is key to regulating a normal body temperature. This hat is an excellent insulator, because it wicks water and moisture away from the scalp, and keeps you warm and comfortable no matter the conditions.
The cap is made of premium, micro-fleece lined neoprene. Seams are taped for added strength and durability. The design is lined with microfleece, so the beanie is warm and comfortable.
Never worry about getting caught in a rainy or windy storm with our beanie, because it has 3 important advantages such as warmth, comfort, and visibility. Moreover, the cap was designed to ensure maximum peripheral vision.
STORMR is one of the most popular manufacturers of headwear for anglers. Its hats are comfortable, practical, warm, and reliably protect against any weather conditions.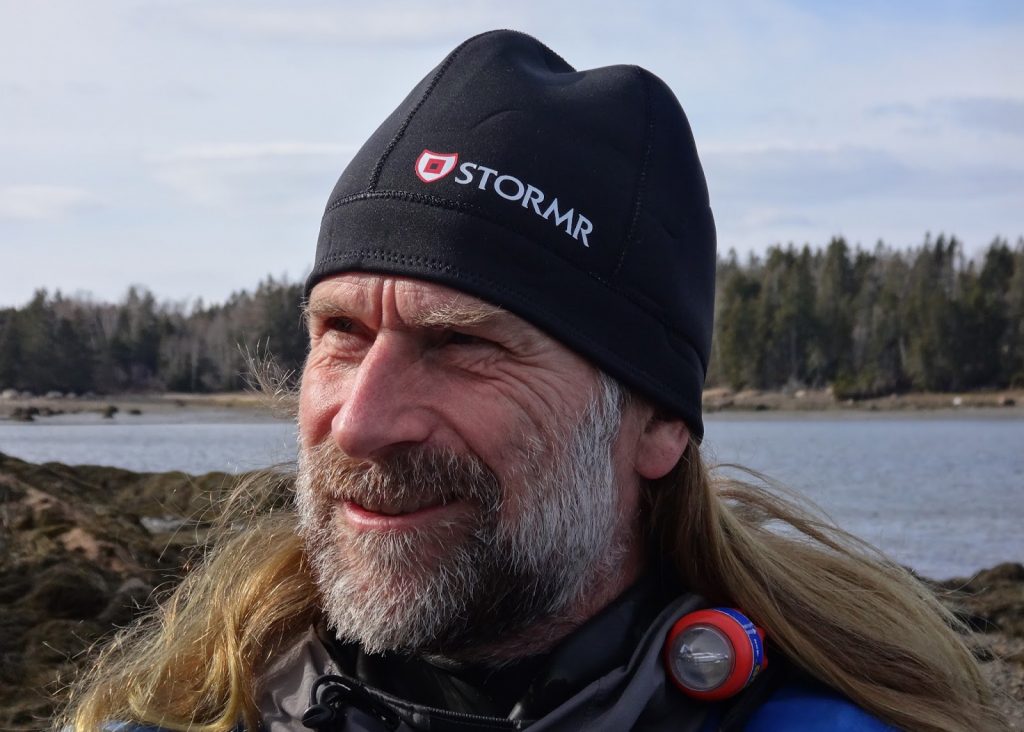 STORMR Typhoon Jacket
The STORMR jacket was introduced in 2011. This apparel quickly gained a reputation as the warmest, most comfortable, and functional jacket for bad weather. The new and improved Typhoon jacket is the main item of the STORMR brand's collection.
This jacket is designed to keep you warm and dry while angling. The jacket is waterproof, so water can drain off. Inside there is sweat-wicking fleece that will keep you warm even on the windiest day. It's also made of ultra-thin neoprene which provides superior warmth, buoyancy, and flexibility.
Typhoon jackets are specially designed for autumn and spring fishing. Waterproof, breathable fishing jacket made of lightweight, durable materials. All seams have additional protection. The zippers are protected from moisture by special overlays so that they do not rust even when in contact with water.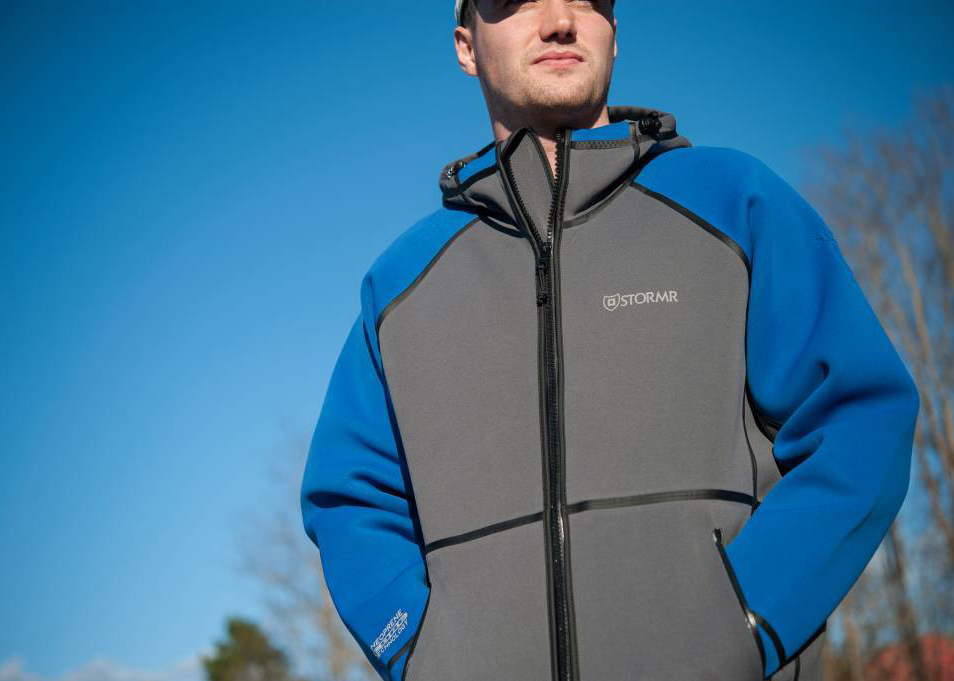 STRIKER ICE Replacement Bib Wipe Towel
These replaceable bib wipes are the key to fish slime and hole slush. You can take both towels, to be sure that your cold fingers will soon become dry and warm. They're great for drying off hands to keep them warm after pulling a fish out of the hole. Machine washable as well.
Features of STRIKER ICE Replacement Bib Wipe Towel
Microfiber Wipe Towels
4 Corner Snaps
5 Inches Square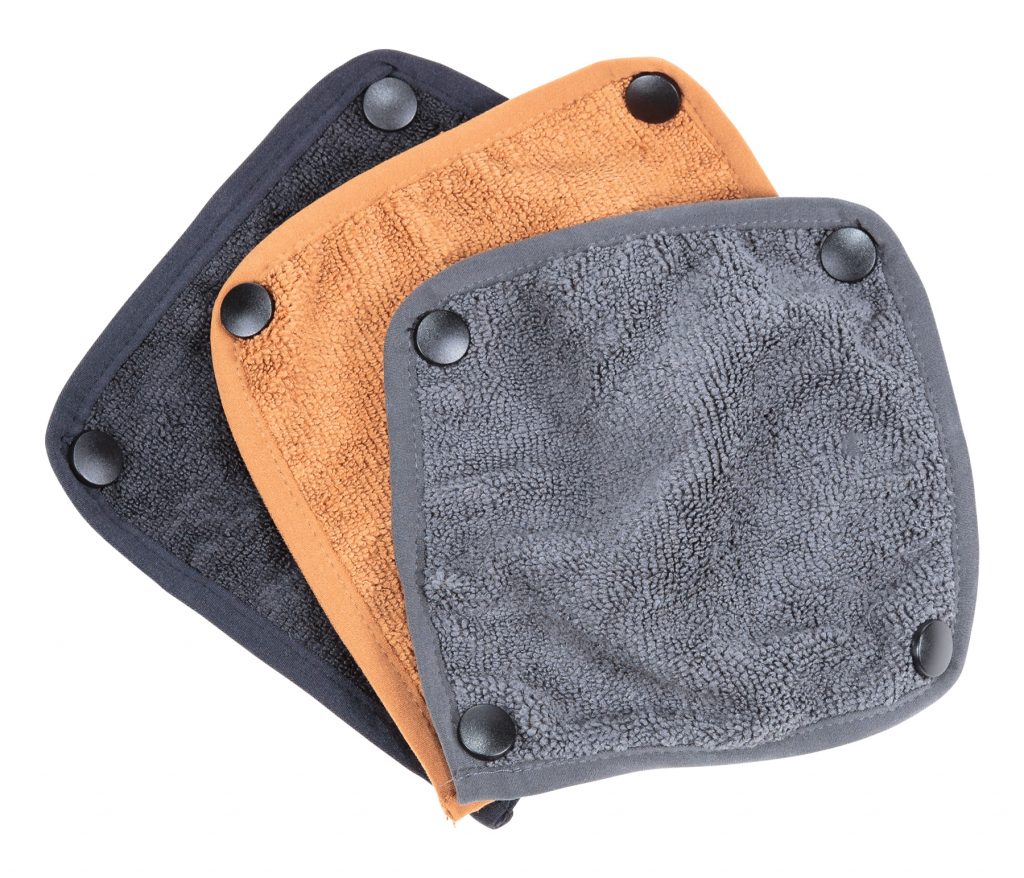 STRIKER ICE Mens Predator Bib
Predator bibs solve one of the most important problems on ice, keeping you warm. The bibs are easy enough to take off. They are extremely durable and can withstand any extreme weather conditions, from intense snowfall to heavy rains.
Such models are designed to keep you warm, and protected while fishing. Sureflote technology can keep a person afloat for up to 2 hours. This technology has saved countless lives over the years, giving anglers the safety they need in any situation.
The insulated bib features breathable and waterproof flotation assistance to keep you safe. With the same durable material, the bibs are sure to increase mobility in every condition.
The bib is a reliable item that you want to buy once and for a long time. There are enough pockets, so you can place all the necessary details. For convenience, it is worth choosing a model 1-2 sizes larger, so that you can pry on thermal underwear if necessary.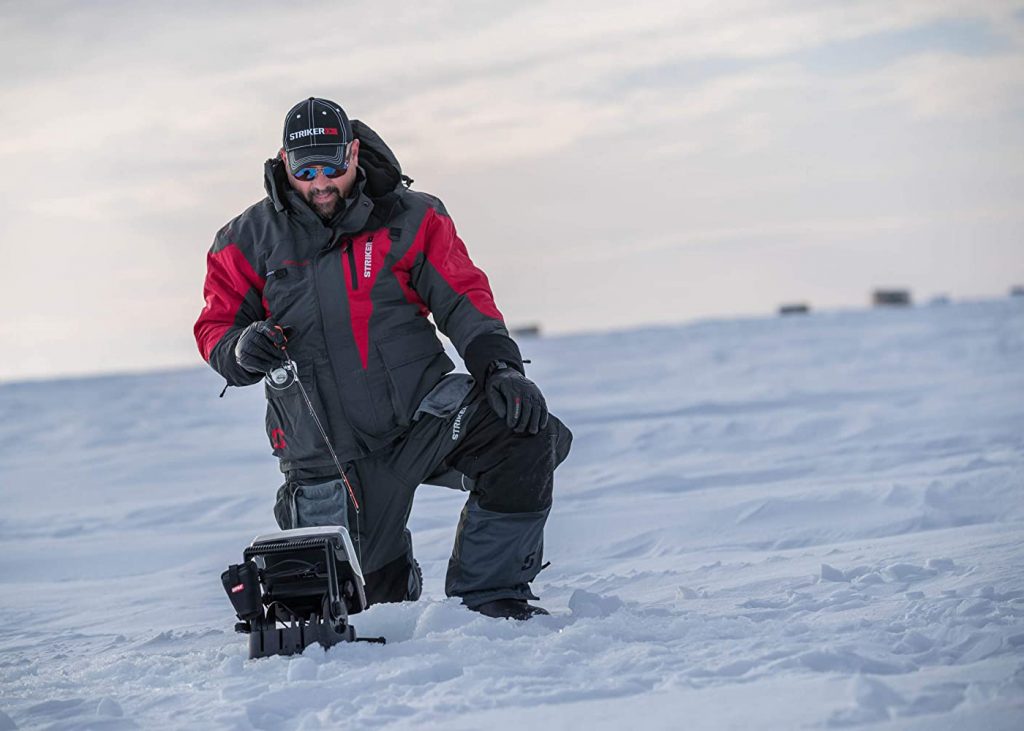 STRIKER ICE Hardwater Gray Black Bib
Ice fishing is not for the weak, you have to be cool, and so does your gear. For warmth and durability in the harshest conditions, choose the Striker Ice Hardwater bibs for ice fishing. The bib is your piece of armor. It protects you from dirt and rocks on landings, as well as water and ice on the lake, while keeping you warm. The fabric is resistant to tear and wear.
The Hardwater Bib has smart technology that lets you hook a sled, kneel in the slush, or stay in the freezing cold without any hesitation. The apparel is surprisingly warm, fully windproof, and completely waterproof. In addition, they are equipped with the SureFlote to maintain buoyancy, which adds an extra measure of safety and peace of mind.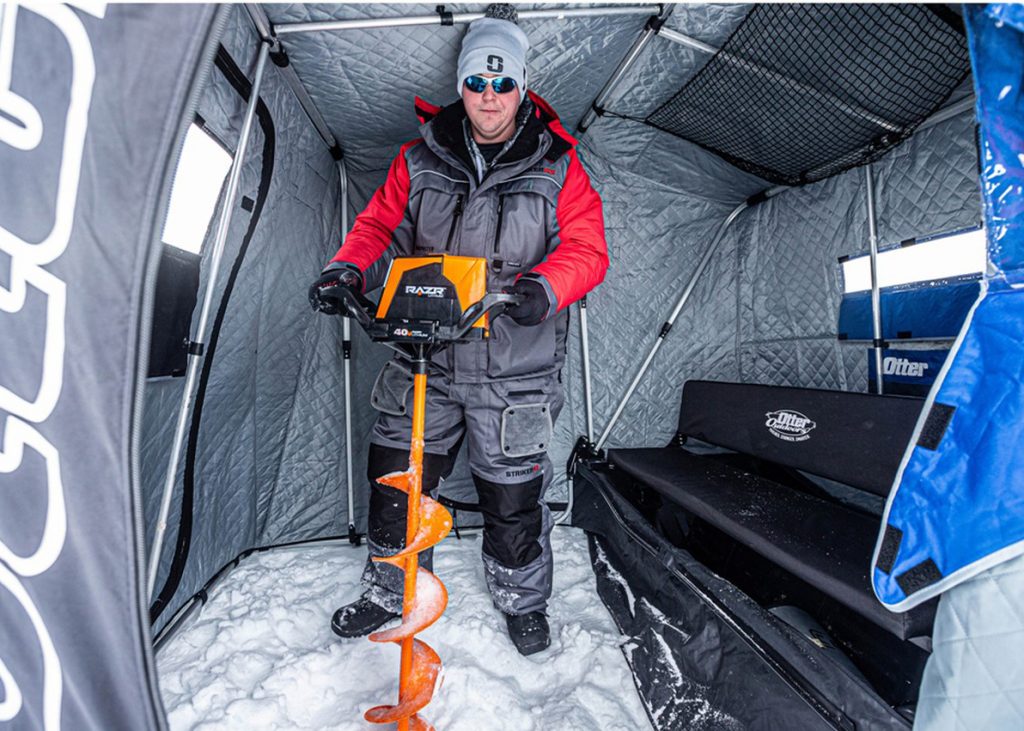 STRIKER ICE Mens Rival Hooded Softshell Jacket
Softshell jackets are designed as multi-seasonal. The Rival Softshell jacket is windproof, breathable, and extremely waterproof. Brushed microfleece lining, adjustable hood, and cuffs keep the weather out. The jacket has 4 pockets to store all the angling stuff.
The rival hooded softshell jacket is most often used for winter fishing. It has excellent thermal insulation, ideally keeping the temperature. The jacket has a minimum weight so that they do not hinder movement.
Due to special fabrics that protect a fisherman from external negative factors, the cut of the jacket is designed taking into account activity in extreme conditions. The apparel is complemented by soft, snug cuffs for added protection.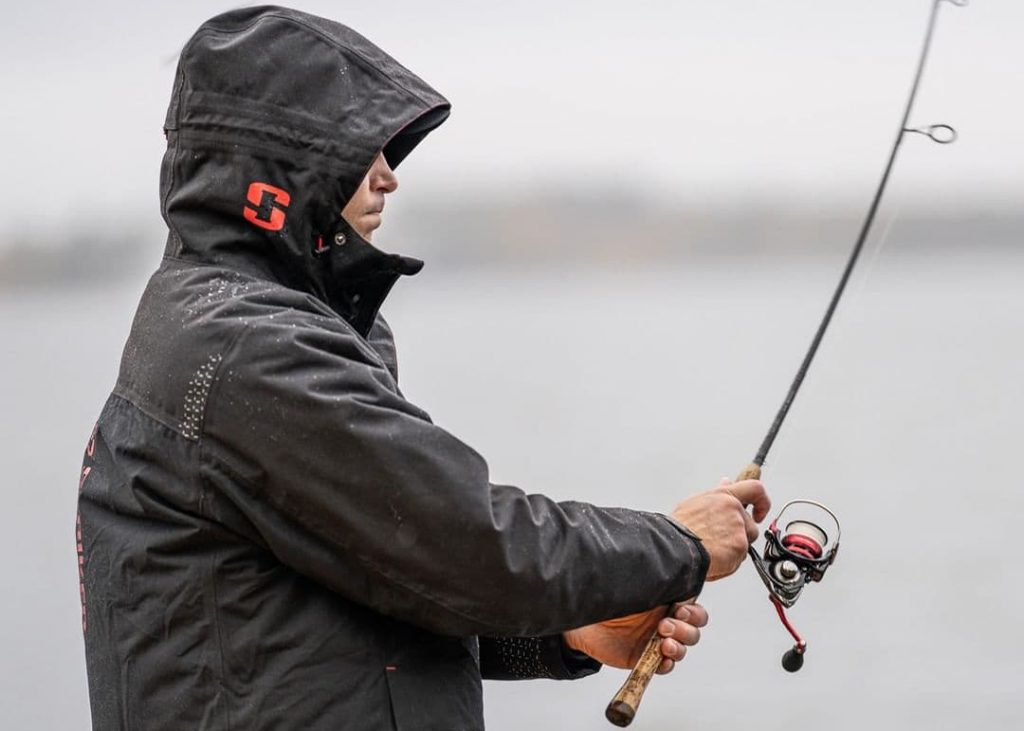 GILL Unisex Marine Sailing Cap
The Marine Cap features a classic 6-panel construction and a stainless steel back adjuster for a perfect fit. This cap protects you from the sun and rain, it is suitable for any water activity.
Cap is made of cotton. The technology of breathability allows air to circulate. Moreover, headwear is resistant to high temperatures, washable easily, and does not require any special maintenance.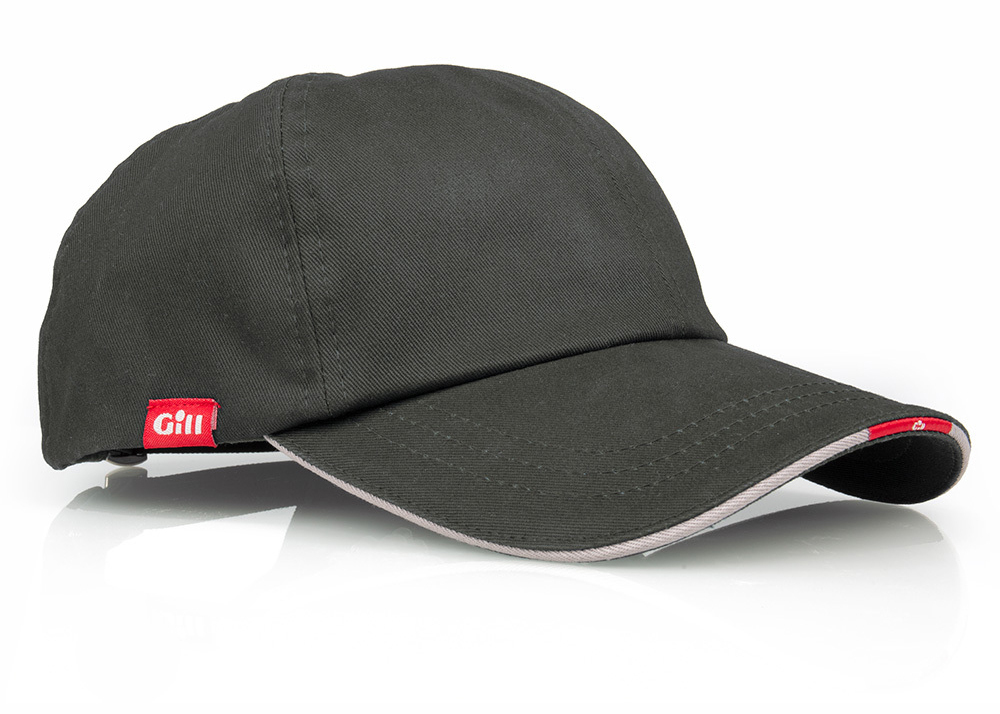 GILLZ Mens Contender Raglan UV Shirt GMLSUVContRag
In terms of breathability and comfort, Gillz shirts are one of the best fishing apparel on the market. It is made of high-quality microfiber polyester, which feels great on the skin and wicks away moisture effectively, so you won't sweat even during the most intense activity.
In addition to the moisture-absorbing system of the fabric, it also provides excellent protection against sunburn. As you would expect from a high-quality fishing shirt, it has a UPF 50+ and completely prevents harmful UVA rays from reaching your skin. Moreover, the fabric is durable and not easily damaged or ripped.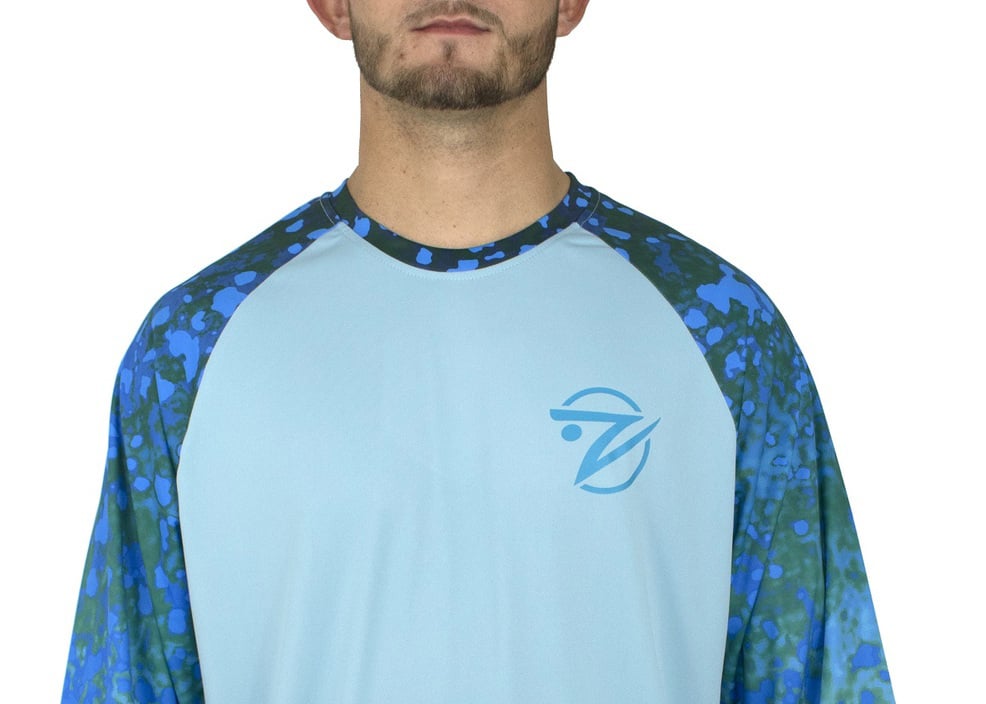 KORKERS Lightweight Sun-Protection Hoodie
KORKERS Lightweight Sun-Protection Hoodie is comfortable, durable, and provides excellent weather protection. It has long sleeves, a hood, and UPF 50+ to avoid sunburn while fishing in hot summer weather. At the same time, it is ultralight and won't make you sweat or feel uncomfortable.
Owing to its high-quality cotton, the KORKERS hoodie ranks among the most breathable saltwater fishing clothing. The fabric fits perfectly, wicks away moisture immediately, and stays dry throughout the day.
The hoodie is great for any kind of dynamic activity because it does not cause discomfort. What's more, there is enough space inside the hood to carry a baseball cap underneath if you need extra head protection.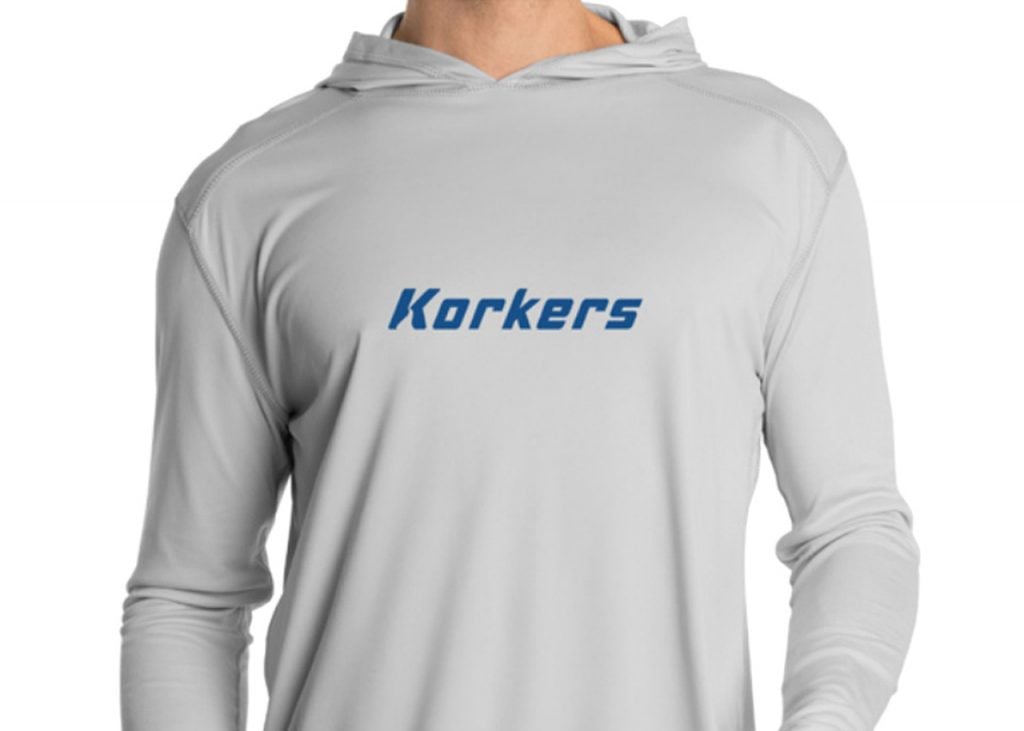 Every angler knows that quality apparel is just as important as any other piece of fishing equipment. The best fishing clothing offers a combination of performance, style, and reliable protection no matter the weather.
Hopefully, our guide has pointed you in the right direction and helped you find the best fishing apparel, so you can always dress for your fishing success.
On GRITR Outdoors you can find the most quality angling clothes for fishing success.