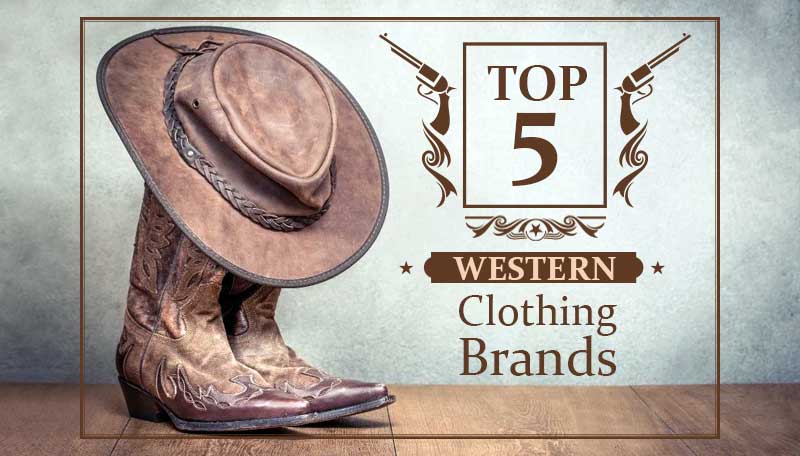 Best Western Wear For Sale
Visit Our Store
Cowboy culture and western aesthetics were popularized by Western movies of the 1950s, portraying cowboys as protectors, leaders, and skilled shooters with steel nerves. Characters of Clint Eastwood, Gary Cooper, and John Wayne have drilled so deep into our minds that we can draw a mental image of a typical 19th-century cowboy without breaking a sweat. However, most of us don't really know the roots of cowboy wear and what influenced it. So let's dive into the legendary cowboy fashion and see how it evolved. In the second half, we'll offer five brands of men's and women's western wear and explain what to wear to achieve an authentic cowboy look.
Top 5 Brands for Western Clothing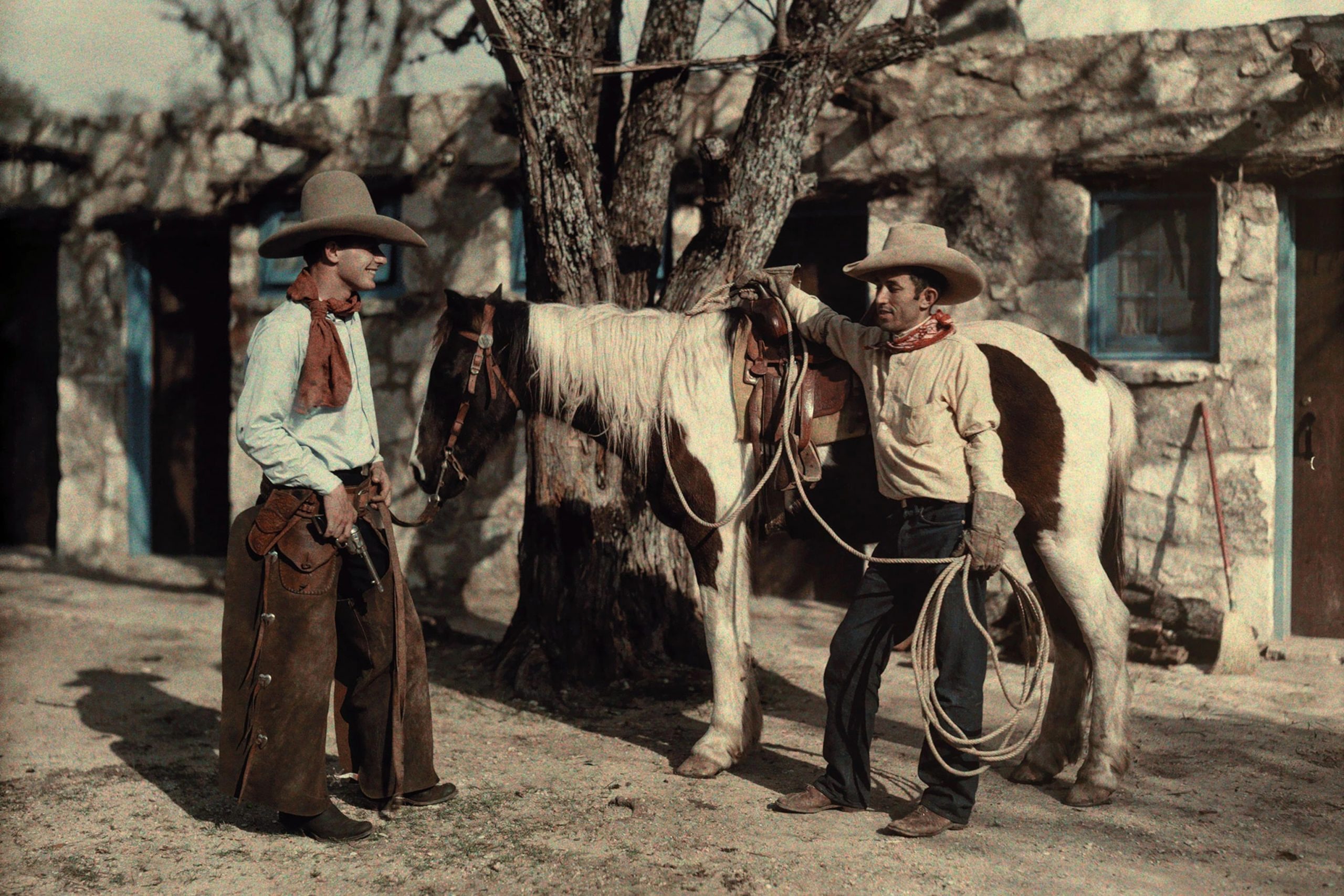 A Brief History of Western Clothing
Not many of us are aware that hundreds of years before the appearance of the white American cowboy in the 1800s, there was the vaquero, a Mexican expert horseman with excellent lasso skills. When Spaniards arrived in Central America in the 16th century, they introduced locals to wrangling cattle on horseback. But, since Native Mexicans had their own experiences with horse riding, they further refined vaquero techniques.
During the first half of the 19th century, the Spanish Empire lost its domain on the territory of the modern United States, but the vaquero culture remained. As non-Hispanic ranches proceeded to the Wild West, they were learning the vaquero way of life, and it couldn't but influence the wardrobe of the white American ranchers.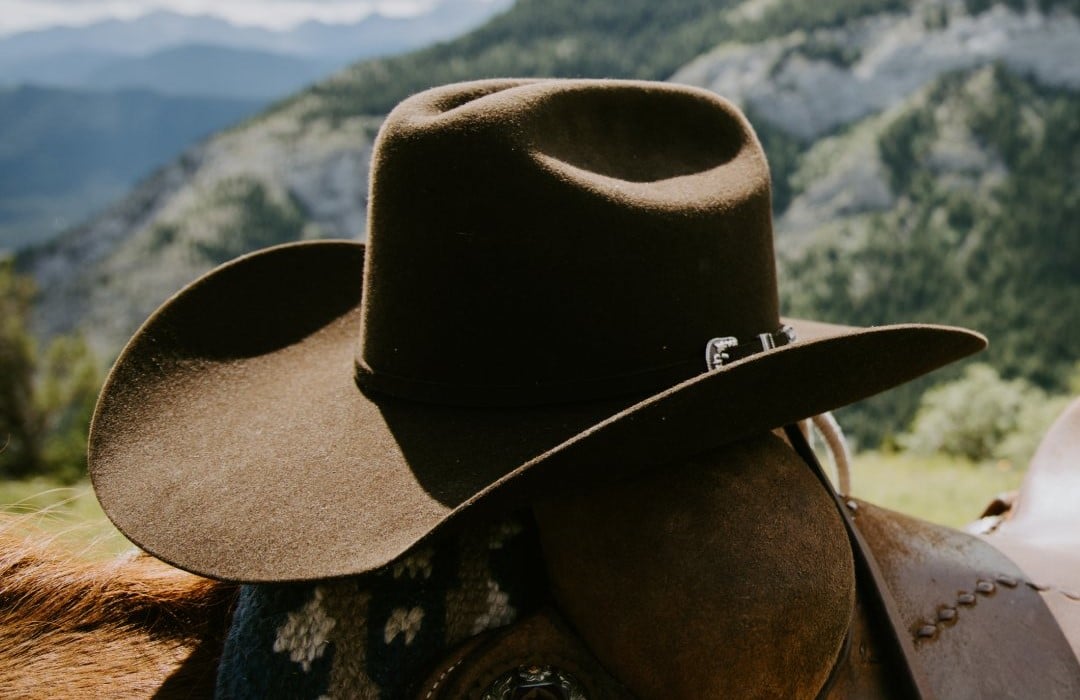 The Origins of the Cowboy Hat
A cowboy without his cowboy hat is like Jack Sparrow without his tricorn. While today the cowboy hat is an integral part of any western outfit, it wasn't until the 1870s that cowboy hats became widely used. Before that, frontier horse riders wore bowler hats because they had short brims and were less likely to get blown by the wind. However, in the mid-1860s, drawing inspiration from the slouch hat worn by the Civil War soldiers and the sombrero, one gold digger created the legendary western hat design. This man was John Stetson.
The first Stetson hat was made of fur felt to shed rain and featured a wide brim to provide shelter from the sun. On the underside was the sweatband for stabilization and the lining for protection. Later, the design was upgraded to include the stampede string wrapping halfway around the crown and passing through holes on each side to form a loop that the wearer secured under the chin. As Stetson hats gained popularity, people began to customize them by denting crowns, rolling brims, and playing with various hatbands and decorations.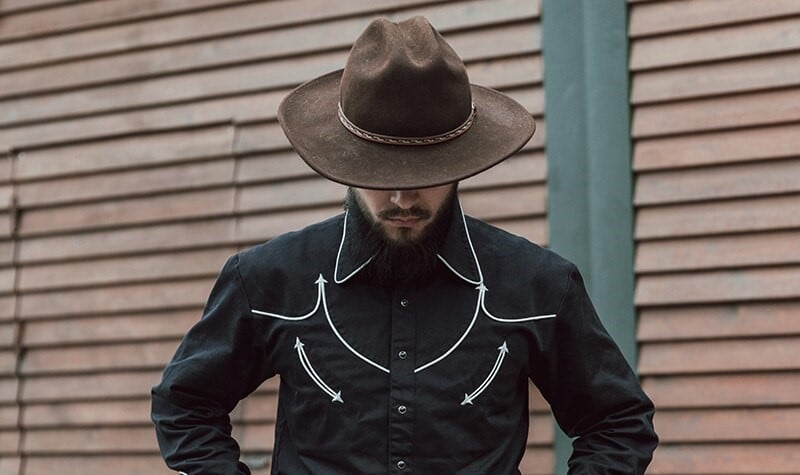 The Evolution of the Western Shirt
The classic western shirt has many distinctive features but is primarily characterized by the yoke, which started appearing in shirts in the 19th century. The yoke is a piece of fabric draping around the shoulders intended to support looser parts of the shirt and give a better structure to the shoulders. In western shirts, the yokes were peculiar for having contrasting colors or patterns.
Over time, other decorative elements started to appear. Cowboy shirts featured piping in the collar, cuffs, yoke, and front placket, embroidery, snap pockets, elbow patches, and sometimes fringe.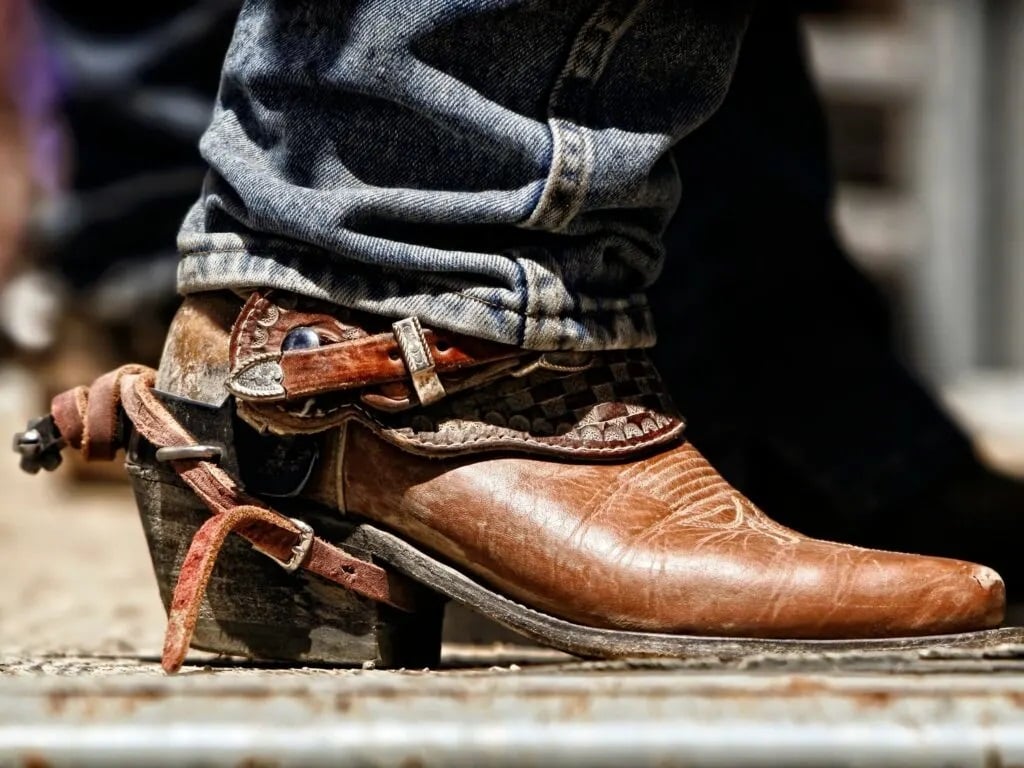 The First Cowboy Boots
The first western-style boots were made in Kansas or Texas soon after the Civil War, in the early 1870s. Wellingtons, military-issue Cavalry boots, and other footwear of the time failed to hold up to long days in the harsh conditions of the Wild West and lacked several riding-specific features.
It's believed that one day, a cowboy stopped by a local shoemaker and asked him to make boots to his specifications. First, he asked for a high heel, also known as a Cuban heel, that would prevent boots from sliding through stirrups and a moderately pointed toe that would help the foot get into the stirrup easier. Then, he wanted a high leather shaft to endure extensive use in the field and protect the legs from snakes and thorns.
The first designs were low on style and high on function, but it changed with the growing popularity of Western movies. So from the 1930s on, western boots gradually evolved into a fashion statement. Today's manufacturers like Twisted X, Old West, and Corral experiment with colors, patterned stitching, and hand tooling.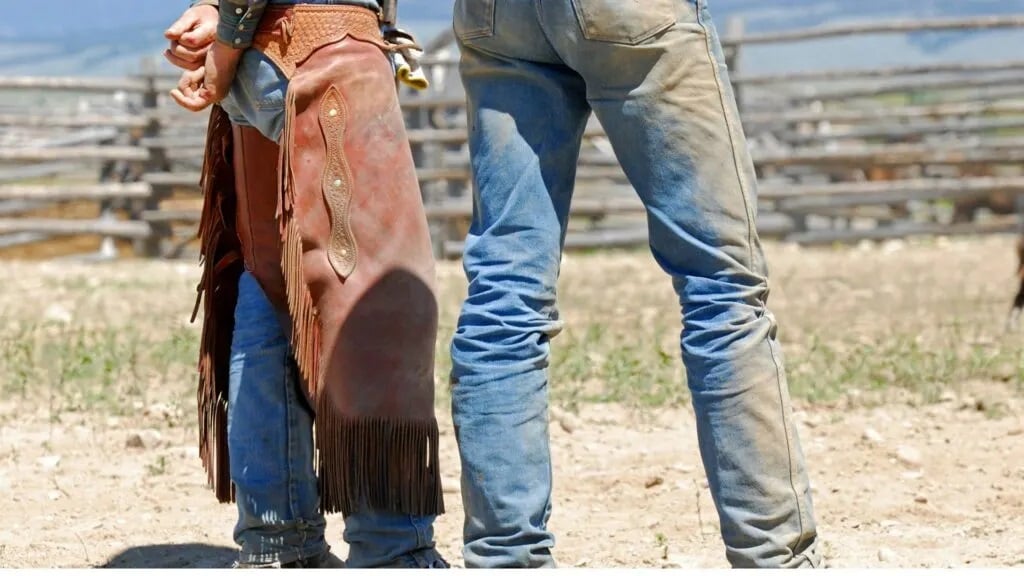 Cowboy Pants
Before the Gold Rush, cowboys wore canvas pants or wool pants during the colder months. But digging for gold required practical and durable garments, such as jeans and denim overalls. In the 1840s, Levi Strauss improved the denim look by adding copper rivets to reinforce the pockets and seams.
Vaqueros also gave cowboys leather chaps that they wore over their trousers to protect the legs from thorny bushes and small trees and prevent trousers from wearing out quickly. The so-called woolies (chaps with hair left on) were introduced to the northern cowboys.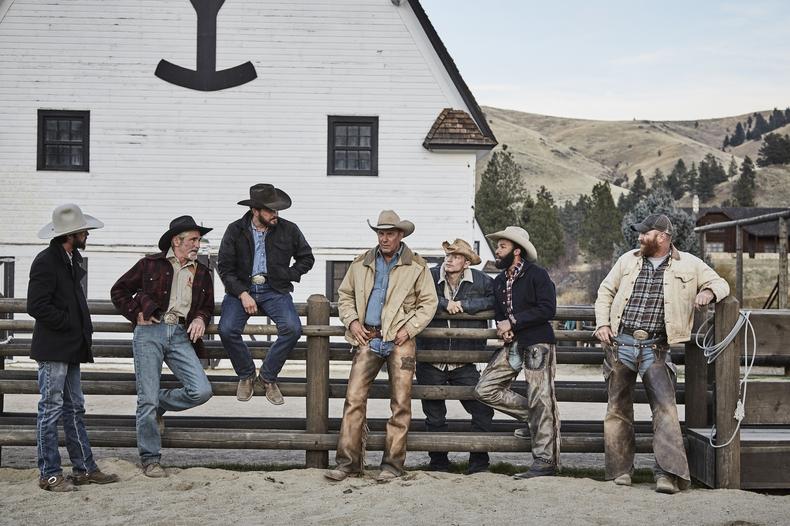 How to Dress Like a Cowboy/Cowgirl – The Top 5 Brands
Though the cowboy outfit inherited most of the mentioned features, it has changed to meet the requirements of the 21st-century people. Besides, over the two hundred years, new materials appeared, clothing-making became mechanized, and new manufacturing methods and techniques were invented. All this allows for western clothes, footwear, and accessories to be more diversified.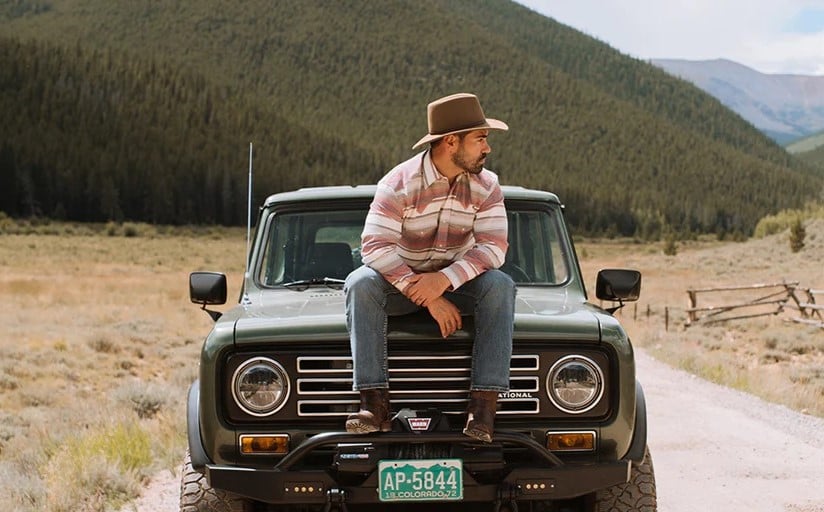 Western Clothing for Men
If you live in the city, that means you don't need chaps, a stampede string hat, and some other things and features primarily intended to protect and provide function. Instead, you can focus on a style.
Start with proper headwear. Stetson hats became synonymous with cowboy hats, so you can't possibly go wrong with one of these. Stetson western series includes various materials and styles, from lightweight, curved-brim straw hats to sophisticated straight-brim fur hats. Generally, Stetsons are minimalistic and feature modest decoration.
Today, many people ask about stylish ways to wear a cowboy hat. Well, the answer is quite simple: measure the widest part of your head and pick a hat that fits perfectly. That will be enough.
After you've picked your western hat, you need the boots. Ankle boots or Roper boots (with short heels) will be great for the city. If you want something outstanding, explore men's cowboy boots from Corral and Twisted X. Typically, these have round-to-pointy toes, mid-length shafts, and plenty of decoration.
Finish your look with slightly baggy jeans, a classic cowboy shirt with the yoke or simple plaid shirt, and a denim jacket, and you're good to go. The rule of thumb is to layer with several colors and textures.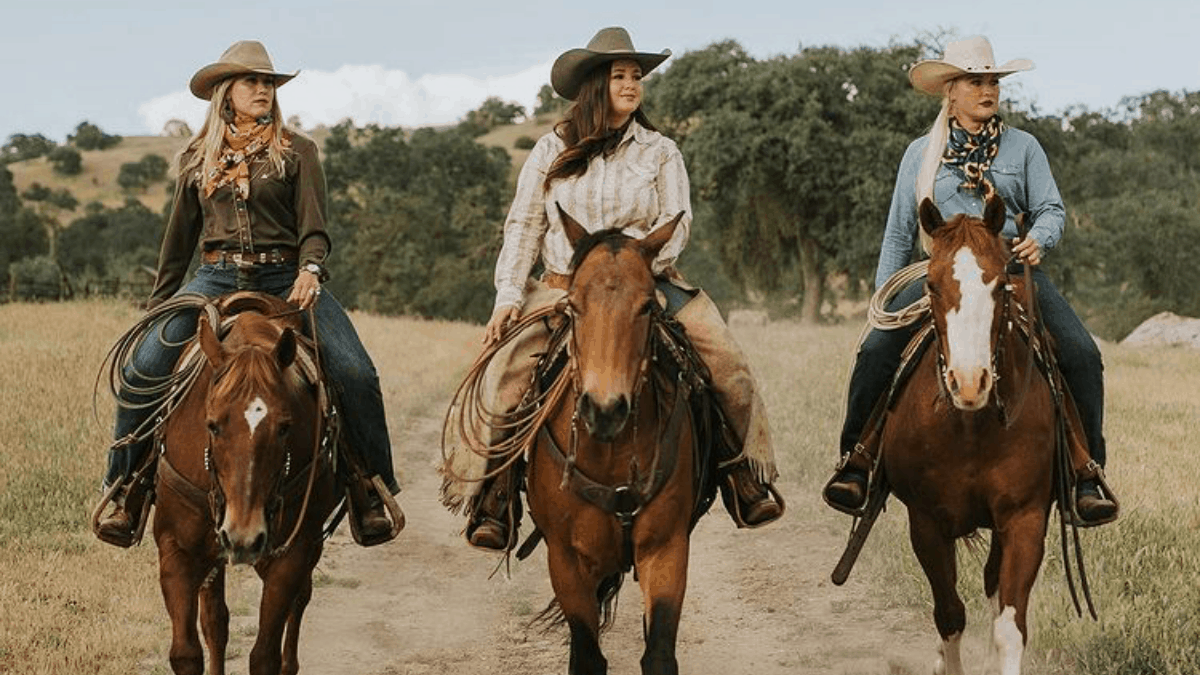 Western Clothing for Women
Women's western fashion has fewer stamps and allows for more experiments. Western outfits for women may include denim shorts and a plaid button-down shirt for hot weather, a classic solid-color cowboy shirt, jeans, and fringed jacket, a fringed western dress with floral patterns and tall western boots on a high heel, and so on.
Once the clothing is picked, supplement your outfit with a cool cowgirl hat from Bullhide Hats. The company adds elaborate decorations to its headwear, including studs, ribbons, rhinestones, exclusive leather bands, and bows, to make you stand out. Then, turn to Corral's extensive range of women's cowboy boots or consider Old West boots. The footwear of both companies is handcrafted by experienced bootmakers from top-grade leather and features artistic embroidery, fringing, braiding, and texturing.
How to Accessorize a Western Outfit
Traditionally, accessories are vital for a cowboy/cowgirl outfit. These may include a leather belt with a large, eye-catching buckle, metal conchos to decorate the belt or the hat, and a bandana or a bolo tie as neckwear. Cowgirls can try a simple bracelet or necklace. The rule of thumb is to keep accessorization under control. Remember, your boots and hat already add accents, especially if they feature their own decorations.