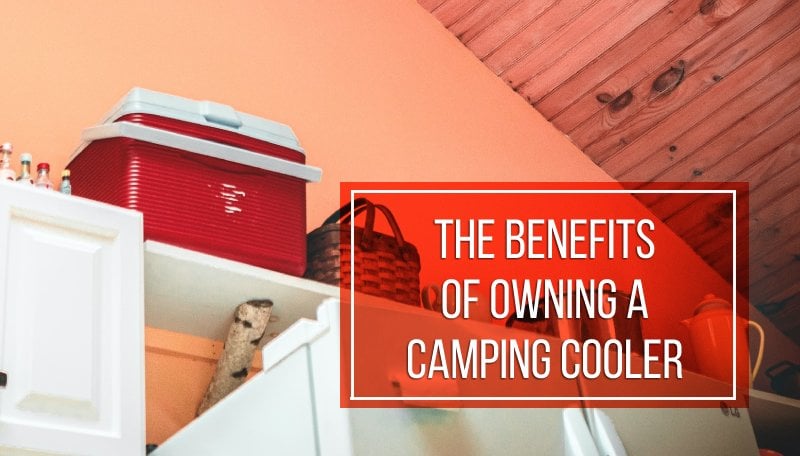 Last Updated on
A camping cooler is an insulated container designed to keep food and drinks cold for an extended time, making it ideal for days spent outdoors. If you're still on the fence about buying one, read this post, as there actually are several reasons for owning a quality camping cooler. Let's touch on each of them.
Table of Contents
A Camping Cooler Keeps Beverages & Food Cool
It Also Protects Food and Drinks from Animals
Cooler Makes a Great Seat
Multi-Purpose Coolers Can Do Several Things
Camping Coolers Are Not Only for Camping
Various Styles & Materials for Every Need
It Saves Money
A Camping Cooler Keeps Beverages & Food Cool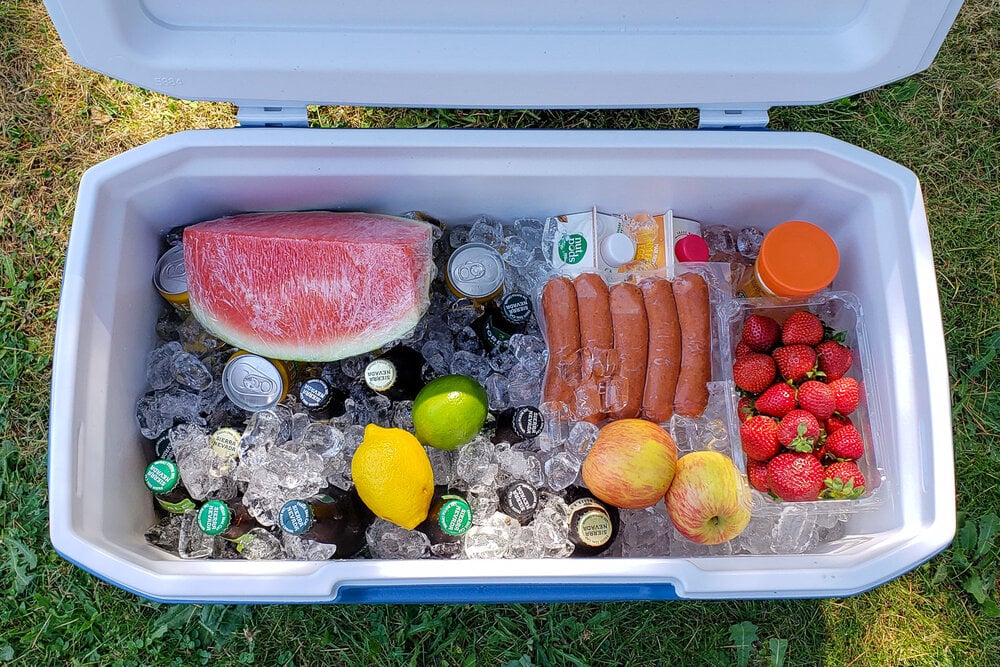 This point seems kind of redundant. A cooler keeps things cool. Cool! What's next? However, it's still worth elaborating on this point.
The thing is that all campers are different. For example, dispersed campers prefer to enjoy nature's wildest corners without being surrounded by human-made structures and noisy strangers. They often take backpacking trips to their destinations, which means they need to keep their packs as light as possible. Since an outdoor cooler is secondary-importance camping gear, backpackers often exclude it from their lists.
However, some people choose the comforts of campgrounds or at least moderately-developed campsites. Since they usually travel by car, the weight is off their concern. So why not get a good car camping cooler on your adventure?
Keeping beverages cold ensures they remain fresh and thirst-quenching throughout the day. That's nice. But keeping food cool on an outdoor trip is even more important because it helps prevent food spoilage.
Food like dairy products, meat, fish, eggs, fruits, and vegetables can easily spoil and become dangerous if exposed to the sun for too long.
Besides, spoiling food can attract wildlife or pests that could contaminate other items. Storing food at the correct temperature also helps retain its original flavor and texture, making it more enjoyable after a long day outdoors.
If you travel by car and plan on staying at developed campgrounds, having a camping cooler with wheels may be more beneficial. If you want a less bulky design, look for a camping cooler backpack or a can cooler.
It Also Protects Food and Drinks from Animals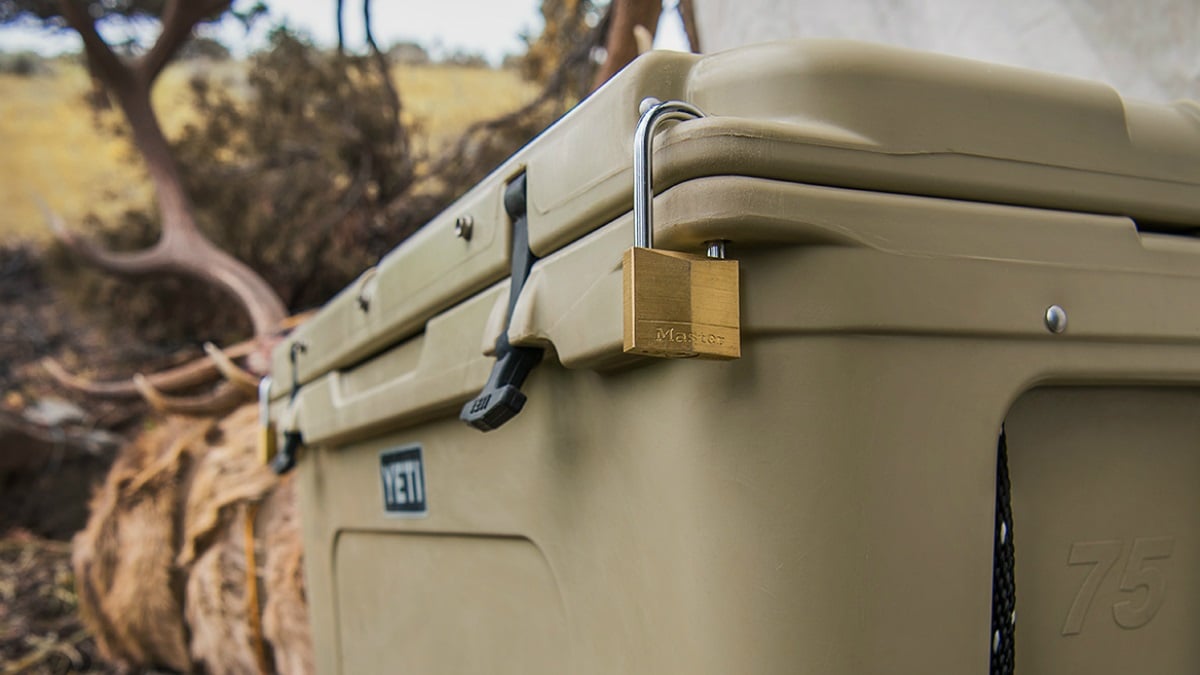 Heavy-duty coolers with bear-proof seals are ideal for anyone camping in bear country or who wants to keep smaller animals away. These coolers combine the features of a cooler with those of a bear container, which is very convenient.
By keeping food and beverages locked away from wild animals, units help protect both humans and animals alike. Not only do they keep your food safe from scavenging creatures, but they also help to protect animals from getting into trouble by consuming or playing with human foods, which can be dangerous or toxic to them. Additionally, the sealed lid helps prevent wild critters from eating or getting stuck into plastic wrappers or containers.
A Camping Cooler Makes a Great Seat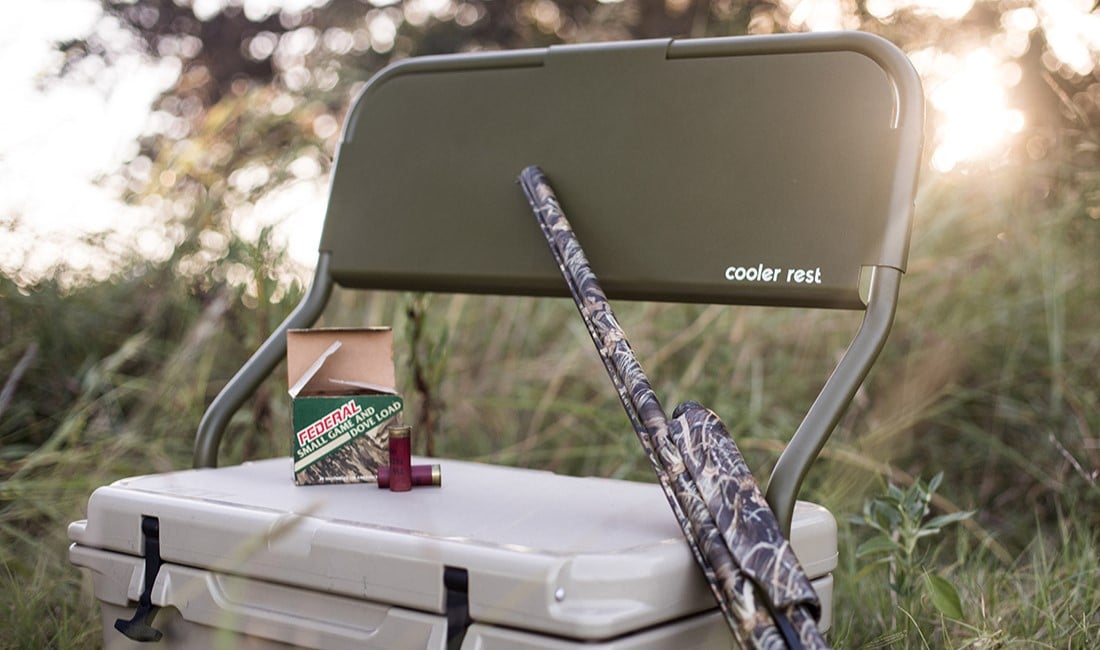 Today campers have many options for portable, lightweight, collapsible camping furniture. Obviously, you don't buy an ice chest cooler just to have a place to sit. Still, it's one more thing a cooler is good for. Especially if it comes with a cooler rest feature.
Multi-Purpose Coolers Can Do Several Things
A camping cooler is not just for keeping your food and drinks cool — it can now be a multi-purpose tool for any outdoor adventure! There are coolers available with built-in solar chargers and even speakers. So, no matter what kind of outdoor activities you engage in, there's a cooler to make your life easier.
Camping coolers with speakers allow you to enjoy your favorite tunes in the wilderness without extra equipment (keep the volume low, however.) A cooler with a blender on top is the perfect way to make smoothies or other delicious treats right outdoors. There are also camping coolers equipped with solar panels and USB ports for charging your devices while on the go. Finally, a camping cooler with cup holders provides an easy and convenient way to keep your beverages secure when walking around campgrounds. It's a shame, though, they've never introduced a camping cooler with a stove – that would be a game changer.
Camping Coolers Are Not Only for Camping
Believe it or not, camping coolers are great for any outdoor activity.
They make fishing easier by providing an easy way to store bait, filets, and other perishables.
On hot days at the beach, camping coolers come in handy for keeping drinks cold and free of sand. By the way, check out this great cooler from Toadfish below. Using patented SmartGrip tech, it's hard to tip but easy to lift, so they make a great accessory to your surfing gear.
Large camping coolers can also be used for long road trips. No need to stop at convenience stores to grab snacks and drinks when you're running low — just pop open your cooler! A well-insulated rotomolded cooler with thick walls will help ensure your food and beverages stay fresh throughout your outdoor excursions.
Various Styles & Materials for Every Need
As we've mentioned, there's a cooler for every camper.
Hard-sided camping coolers are great for those who need superior insulation. They're often constructed from high-quality UV-resistant roto-molded polyethylene that helps keep food cold for quite a long time while providing extra protection against the elements. Hard-sided camping coolers are also available with additional features such as drain plugs or drainage systems, locking latches, temperature control systems, and more.
Soft-sided camping coolers are great for those looking for portability and convenience. These coolers are usually made from waterproof fabrics that are lightweight enough to carry on your back and store easily when not in use. Soft-sided camping coolers come with adjustable straps, multiple compartments, and ergonomic handles, which make them perfect for hikes or road trips.
Can coolers are ideal for one-day trips when you need to keep one bottle or can of soda, beer, or water cold while outdoors.
Camping cooler backpacks (aka travel cooler bags) are great for active outdoor adventurers. Travel cooler bags feature multiple pockets, foam insulation on the sides to help keep items at the right temperature, and comfortable shoulder straps.
Finally, large ice chest coolers provide maximum storage capacity and superior ice retention power, making them ideal for large gatherings or extended trips away from home.
It Saves Money
Investing in a quality camping cooler is not just a convenience – it can also save you money in the long run. Not only will you be able to keep food and drinks cold for a sufficient amount of time on your outdoor trips, but you'll also save money by not having to buy food and drinks along the way. Quality camping coolers come with superior insulation that helps keep food safe from spoilage or bacterial contamination, thus reducing the need to purchase new items. Furthermore, investing in a quality cooler means fewer repairs or replacements, saving you even more money! Shop for the best camping coolers at GRITR Outdoors. We have plenty of quality designs manufactured by top brands for camping gear. Also, take a look at our outdoor cooking equipment, bear sprays, tents, and other gear.
FAQ
How does a camping cooler keep food and drinks cold?
A camping cooler keeps food and drinks cold by using an insulated lining and a lid that seals tightly. The insulation helps to trap cool air inside the cooler, while the lid prevents warm air from entering. Additionally, adding ice or frozen water bottles to the cooler helps to keep the contents cold for longer.
What features should I look for when buying a camping cooler?
Look for durable construction, insulated lid and walls, ergonomic carrying handles, heavy-duty hinges and latches, drain plug for easy cleaning and draining, non-slip feet to keep cooler in place, sturdy exterior for rough terrain, and large capacity for long trips.
Are there any special considerations for using a camping cooler in extreme temperatures?
If the temperature is very hot, you should pre-chill or freeze items before placing them in the cooler. Keep it out of direct sunlight. For colder temperatures, add extra insulation to the cooler to keep items warm and leave some air space around.