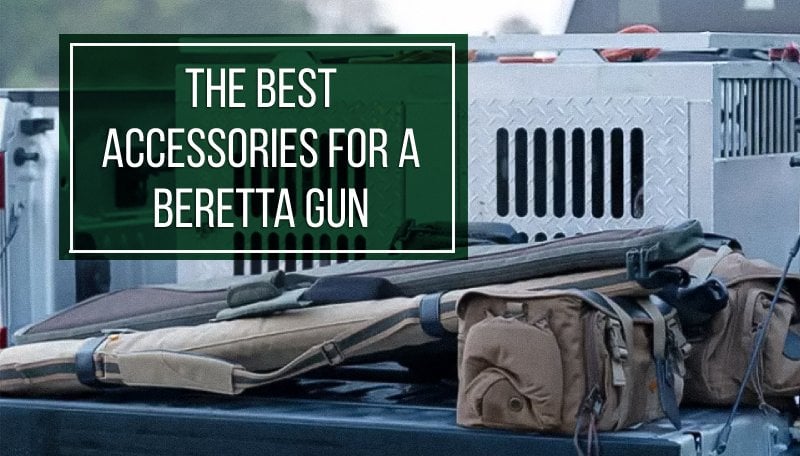 Last Updated on
Are you a proud owner of a Beretta firearm? Each Beretta shotgun, pistol, and rifle is an elegant piece of weaponry designed to be all-sufficient. There's always space for improvement, though. That's why gun accessories exist, right? All these things combined can significantly enhance your shooting experience. So, we've compiled a list of the top gun accessories to help you make an informed decision. So relax, and let us guide you through the world of Beretta accessories.
Table of Contents
About Beretta
Best Beretta Gun Accessories
– Shotgun Case
– Recoil Pad
– Tritium Night Sights
– Beretta 92/96 IWB Holster
– Beretta Pistol Cleaning Kit
Conclusion
FAQ
About Beretta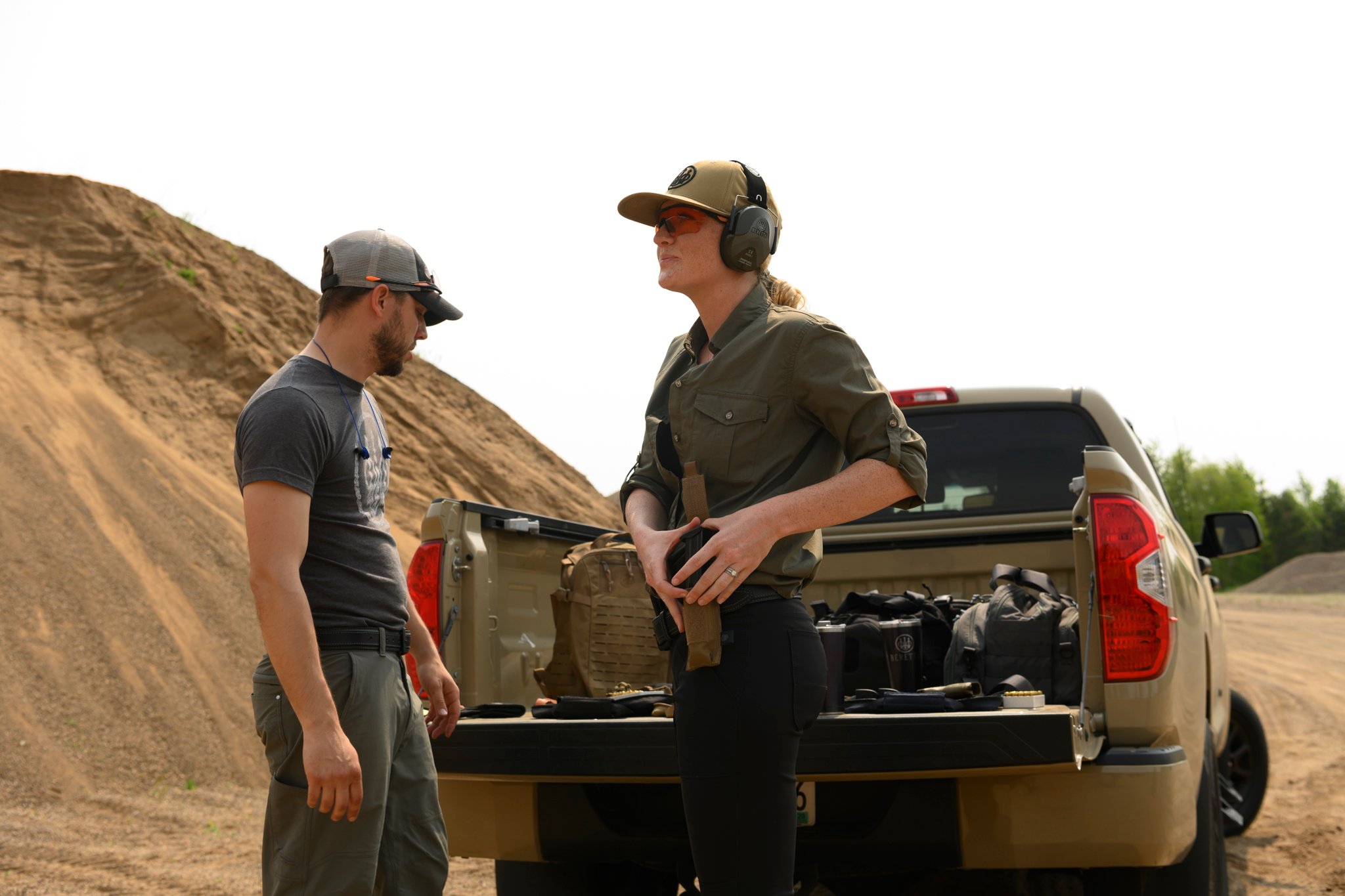 Beretta is a globally recognized brand with an impressive history, building firearms for nearly 500 years. The company started in 1526 in Gardone Val Trompia, Italy. The place had large deposits of iron ore, which, once discovered, attracted thousands of artisans to Val Trompia. Bartolomeo Beretta was one of them. Since then, Beretta has turned from a local arquebus barrel manufacturer into one of the world's most respected firearm manufacturers. Beretta's long history is a testament to its passion for quality craftsmanship and innovation, which has driven them to constantly improve its products.
Known for their attention to detail, precision engineering, and use of high-quality materials, Beretta makes some of the best firearms, gun-related products, and hunting and sports shooting gear on the market today.
Best Beretta Gun Accessories
BERETTA Hunter Tech Shotgun Case
A gun case is a must, period. It doesn't matter how often you take your gun to do its job in the field or at a gun range. Even if it happens rarely, you must never just throw it on your backseat and hope everything will be fine. Yes, primarily, gun cases protect our firearms from scratches, dings, and other damage possible during transport or storage. But they also make it easier to transport your firearm safely and discreetly.
The BERETTA Hunter Tech Shotgun Case will ideally deal with these tasks and will easily accommodate a shotgun with a barrel length of up to 32 inches. Crafted with tough and durable shell material and shock-absorbing padding that keeps your firearms safe and secure, this case offers superior protection.
Thanks to an adjustable shoulder strap, the Hunter Tech is easy to transport. The entire length and a small side pocket, allowing easy access to essentials such as ear plugs or a cleaning kit, are fitted with durable YKK zips. The padlock feature (padlock not included) allows you to lock away your firearms, giving you complete peace of mind when traveling to the range.
BERETTA MicroCore Trap Recoil Pad
Recoil pads are great upgrades to traditional Beretta shotguns featuring wood stocks. When you fire your gun, it generates energy partially absorbed by the gun itself and partially transferred through the stock into the shooter's shoulder. It can cause discomfort, bruising, and even injury with prolonged use. Recoil pads help to absorb some of this energy, which reduces the amount of recoil felt by the shooter, not only making shooting more comfortable but also allowing for faster follow-up shots and improved accuracy.
With the Beretta MicroCore Trap Recoil Pad, you'll be empowered to achieve maximum accuracy and precision. Its key feature is that it's crafted with a soft, light open-cell technopolymer, which means the pad will slide and increase its surface area to fit securely and tightly against your shoulder. Thus, you'll experience the ultimate in comfortable support.
BERETTA APX Spartan Tritium Sights
Fitting your Beretta pistol with night sights, you'll accurately aim and hit their target in case of nighttime self-defense or home defense.
The market offers a variety of types of pistol sights, such as fiber optic, photoluminescent, and tritium. Each has pros and cons, but the most important advantage of tritium sights is that they don't need to be charged or pre-exposed to light to glow. Therefore, if you are not worried about them gradually losing their effect over time (usually a decade), these Beretta night sights are an excellent choice for any CCW owner and anyone looking to upgrade their home defense strategy.
These precision-crafted sights feature silicone cushioned lamps with ultra-bright sapphire front lenses that focus light. With no need for batteries or additional charging, they are always ready to go – glowing bright green in the dark and easily spotted during daylight hours with white outlining. Crafted from robust and durable materials, this Beretta tritium night sight kit will provide you with years of reliable use.
BERETTA 92/96 Series Hybrid IWB Right-Hand Black Holster
Despite the popularity of striker-fired pistols, many people own the Beretta 92. It has a long and storied history as a reliable and accurate firearm. Besides, it has been used by military and law enforcement agencies for decades, which speaks to its durability and effectiveness. Additionally, some shooters prefer the feel of a DA/SA hammer-fired pistol, as it provides a more distinct trigger pull.
Those who use the Beretta 92 or the Beretta 96 pistols as CCWs need a reliable Beretta gun holster, such as this hybrid design – the most comfortable and convenient way to keep your firearm concealed and secure. Built from premium leather for breathability and durability, this hybrid holster ensures peace of mind knowing your gun is out of sight.
Fully adjustable for ride depth and cant, the Beretta 92/96 holster's corrosion-proof steel clips keep your firearm securely in place no matter what. Plus, its leather backing features microholes that eliminate sweat when wearing it all day and keep you cool.
BERETTA Field Pouch Pistol Cleaning Kit
It is crucial to clean your pistol regularly to ensure that it functions properly and safely. How often you should clean depends on how frequently you use it, the type of ammunition you use, and the environmental conditions in which you shoot. Most experts recommend cleaning your pistol after every use or at least once a month. Neglecting to clean your gun can lead to misfires, malfunctions, or even accidents due to dust, corrosion, or rust buildup.
This Beretta cleaning kit is great for maintaining the performance and longevity of your pistol. It will equip you with everything you need to make sure your weapon is always in the best working condition, including an aluminum rod, a wool brush, a nylon brush, a brass brush, and a loop cleaner for pistol gauges. Six cleaning patches are also included, along with a bottle of "Factory Official CLP Gun Oil" for maximum protection. All items are conveniently packaged in a durable synthetic-fiber carrying case that can easily fit into any range bag.
Conclusion
Adding accessories to your Beretta firearm can greatly enhance its performance and usability. Whether you're looking for improved accuracy, increased comfort, or better protection, there are plenty of options available to suit your needs. From holsters and gun cases to sights and cleaning kits, the right accessories can make all the difference in your shooting experience.
FAQ
What are the most important Beretta accessories for my individual needs?
If you plan to use your Beretta for hunting or target shooting, then you may want to consider purchasing a scope, sling, cleaning kit, and ear/eye protection. If you plan to use it as a self-defense or home defense weapon, then you may want to invest in a light/laser combo and holster.
What are the benefits of using Beretta gun accessories?
Beretta gun accessories are made from high-quality materials and construction methods to ensure long-lasting durability and performance. Besides, the company offers a wide variety of gun accessories for any gun-related activity and shooting style.
What materials are used to make Beretta holsters?
Beretta holsters are typically made from leather, synthetic materials like mold-injected plastic and Kydex, or a combination of the two.