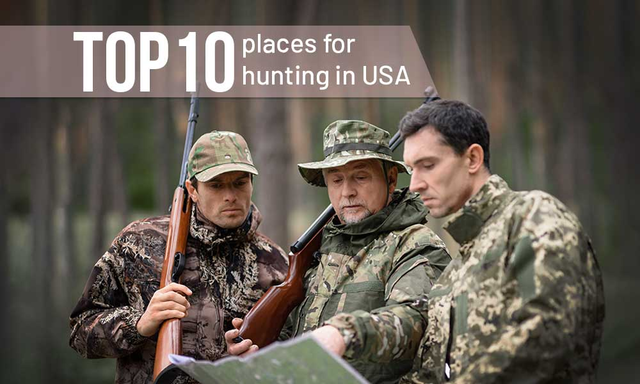 Best Hunting Gear For Sale
Visit Our Store
Depending on the state you call home, the hunting season either has already begun or is about to. Every year we look forward to this moment. Every time it feels like you finally have the opportunity to reopen your favorite page of life's storybook to live through this magnificent experience yet another time. America abounds in hunting grounds, so you can pursue your passion regardless of where the hunting season found you. But America is also blessed with a varied landscape and plenitude of climate zones that determine the composition of the local fauna. Here is the list of the ten places for hunting in America. 

Alaska
It is for a good reason that Alaska bears the title of the Last Frontier. The USA's biggest state is a true hunting paradise, with pristine nature being its primary hallmark. Sky-scraping mountain peaks and lakes of crystal-pure water are sure to imprint in the memory of every beholder. Picturesque sights are a pleasant complement to the main dish: the plethora of hunting possibilities you can find here. Whether you take joy in hunting ravenous predators or pacific herbivores, this state has much to offer. The list of trophy animals includes black bears, grizzlies, wolves, wolverines, caribous, bison, moose, elks, and muskoxen. And, of course, deer, being the classic game choice, are also present in huntable numbers. Even though almost 96% of land in Alaska is public, the landscape poses challenges of its own. While some hunting troves might be hard to access, the result is worth all the effort. You might want to get a new set of hunting apparel since the cold here is much less forgiving than anywhere else in America.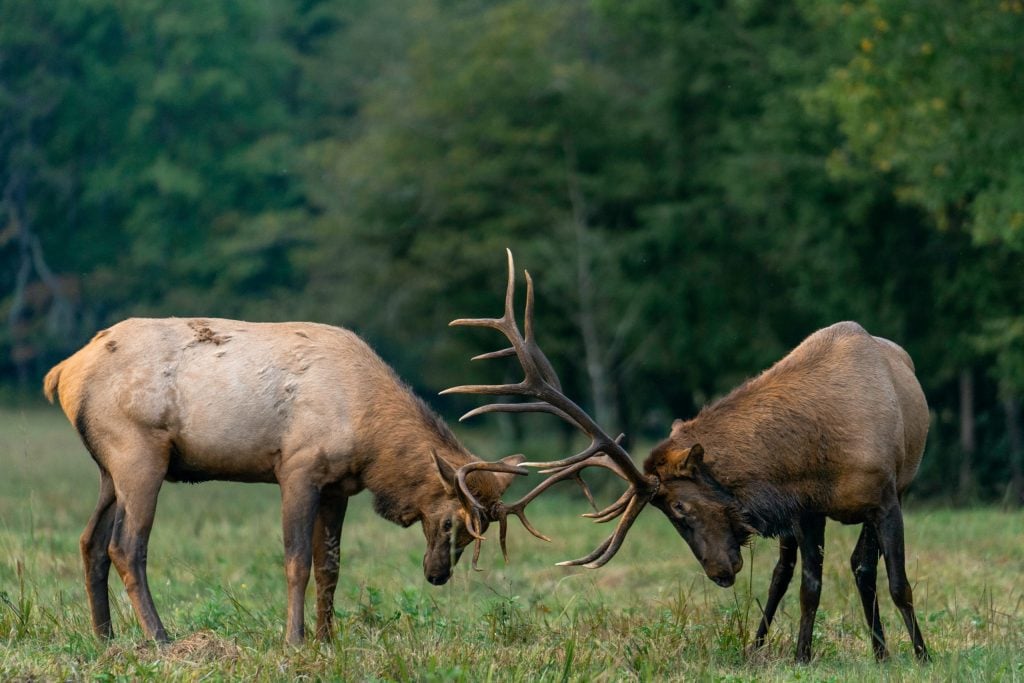 Montana
While the sky here is just as big as everywhere else, Big Sky Country's wide-open spaces teem with wildlife, and so do western lands, housing part of the famed Rocky Mountains. Landscape diversity comes together with diversity in flora and fauna, and Montana is an illustrative example of that rule. Eastern prairies house a large population of pheasants, sharptails, Hungarian partridges, and several species of waterfowl. You are also likely to come across many a pronghorn antelope roaming the prairie expanses. Big game hunters will find the mountainous western region most appealing. Mountain goats, elks, moose, and whitetail deer roam this land together with black bears and cougars.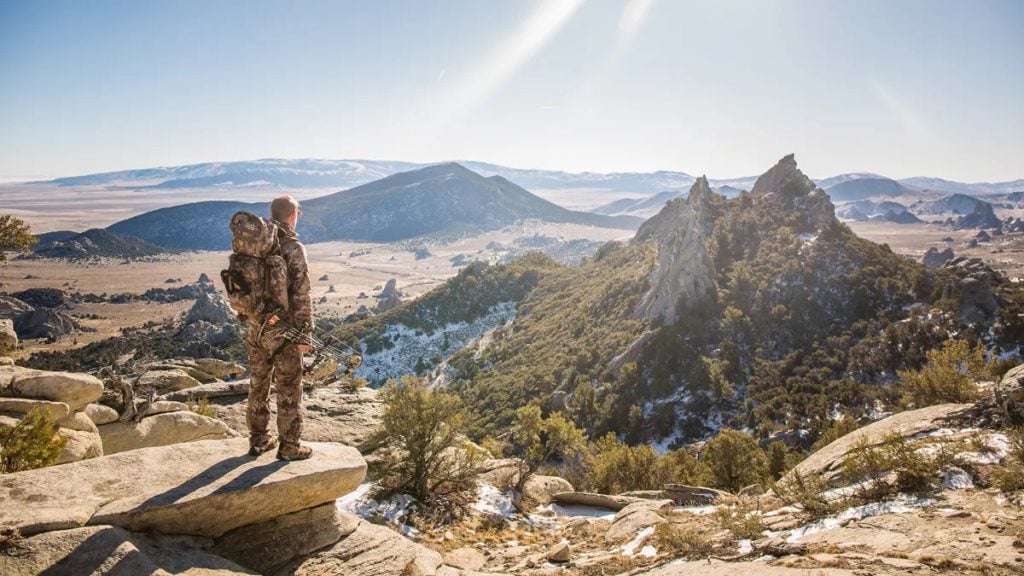 Idaho
The Rocky Mountains are the frontier that separates the states of Montana and Idaho, a mirror with two different reflections. The western reflection takes after aforementioned Alaska, if not in size, then in pristineness of nature. Primal forests and raging rivers adorn the mountainous tapestry of the Gem State, with myriad hunting opportunities being its fine embroidery. The triumph of the primal allows for abundant hunting grounds that every willing hunter can visit. You won't find any unique species here, but the opportunities to hunt those are few and far between anyway. The list of the game includes elks, deer, pronghorns, moose, bighorn sheep, black bears, and cougars. Nothing too dissimilar for an experienced American hunter, but the scenery is one of its kind.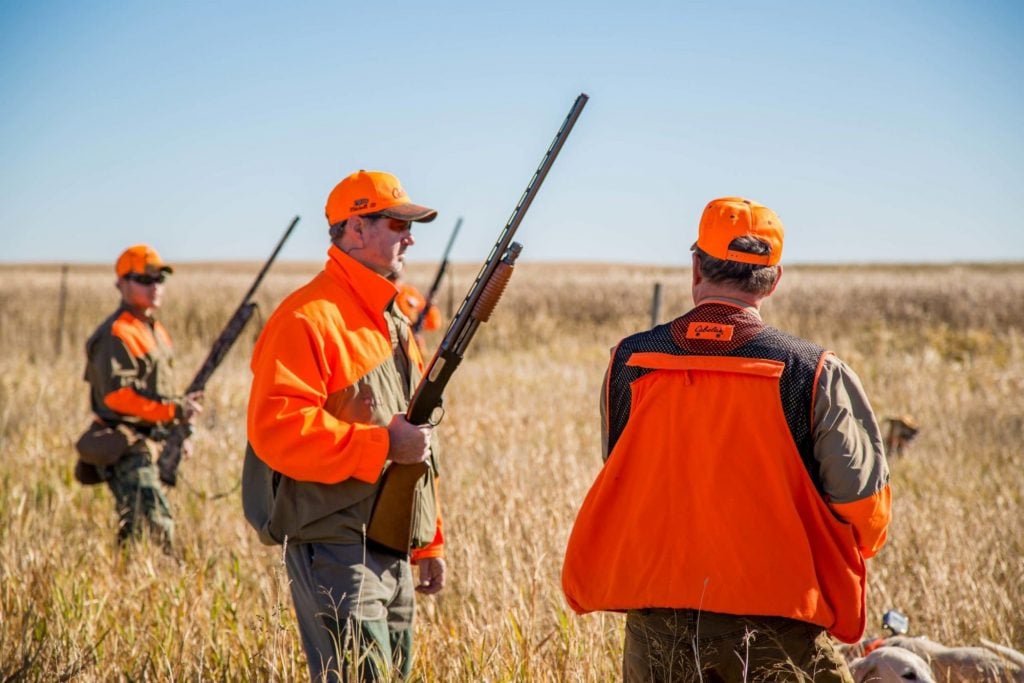 South Dakota 
If you are an upland hunting adept, you must have heard about the USA's pheasant paradise, South Dakota. What you might not know is that local prairies are so much more than a habitat for an unparalleled population of pheasants. Plenty of prairie chicken, sharptails, and Hungarian partridges roam the skies of the Mount Rushmore State while vigilant turkeys proudly guard its lands. South Dakota is also a part of the Prairie Pothole Region that houses the biggest population of waterfowl on the continent, making this state a perfect place for geese and duck hunting. However, even if you are not interested in birds, you may find this place a hunter's delight. Big game species to hunt in the Black Hills region include whitetails, mule deer, elk, and pronghorns. Considering the infinite possibilities to hunt the best pheasants in America, South Dakota is a must-visit destination for every hunter.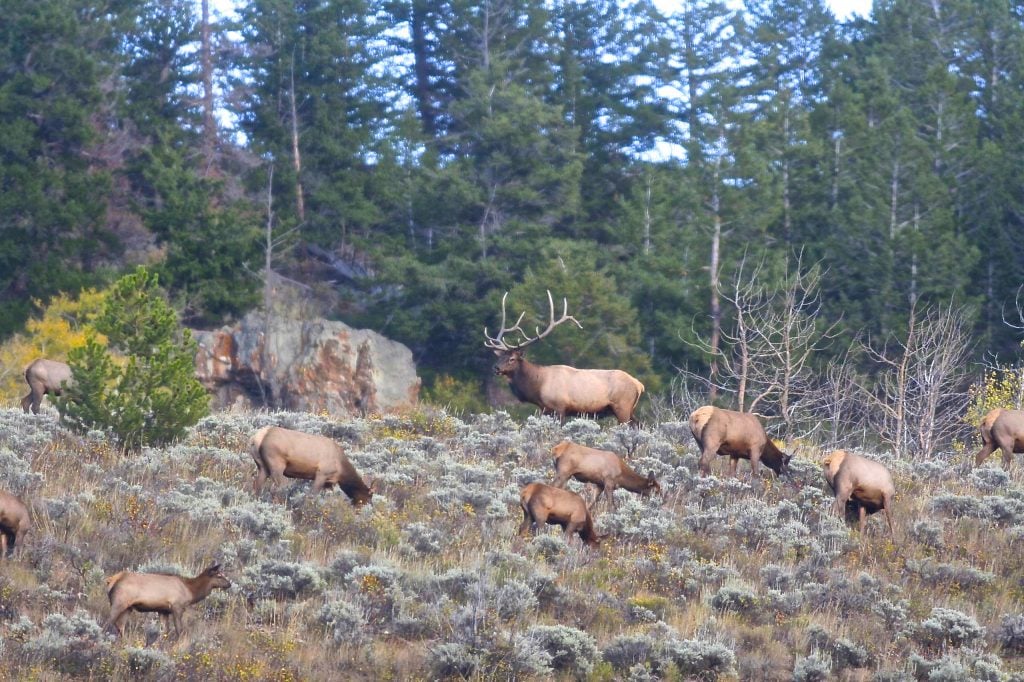 Colorado 
Hunting seems to remain a vital element of Coloradans' way of life, a rare blessing indeed, considering the modern tendencies. Opening this treasure chest might overwhelm an inexperienced hunter but is sure to please a seasoned one. Amidst this embarrassment of hunting riches lies the crown jewel, the Bureau of Land Management and National Forest with millions of acres of land open for hunting. Mountains, being a natural habitat for the plethora of big game species, attract more attention. You don't argue with people's choice, but the state's eastern regions present some excellent hunting opportunities as well. The east of the Centennial State is dotted with prairies, forests, buttes, and canyons. There you can find big mule deer, pronghorns, whitetails, and many species of upland birds and waterfowl. Though this region does deserve a drop-by, it would be a crime to come hunting in Colorado and not visit the Rocky Mountains part of the state. Colorado also houses the largest in North America herd of elk, so if you are after a trophy wapiti, this state is the place for elk hunting.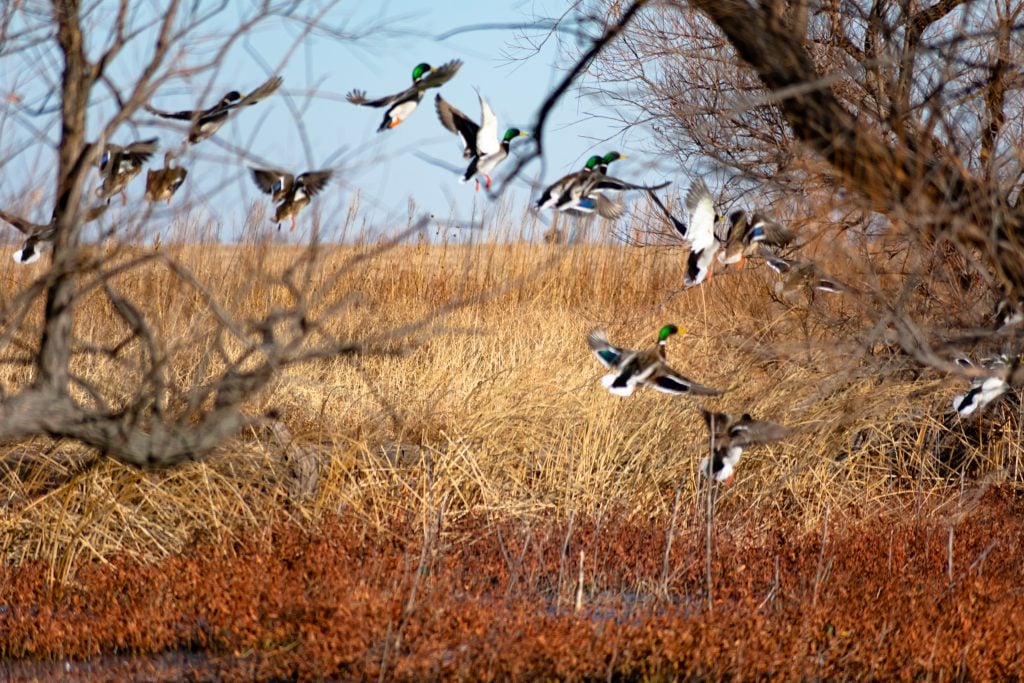 Kansas
Lying right in the middle of the US map, Kansas makes for an excellent destination for hunters who don't mind sticking to the regular game. Kansas' fauna variety is determined by its diverse climate: the state lies in three climate zones. Depending on your desired prey, you will need to travel to different parts of the state. While hunter's favorite white-tailed deer can be found throughout Kansas, mule deer and pronghorn antelopes can only be found in far western lands. The western part of the state also abounds in all sorts of birds, waterfowl in particular. The two main flyways are on the Missouri-Kansas border and along the Colorado border.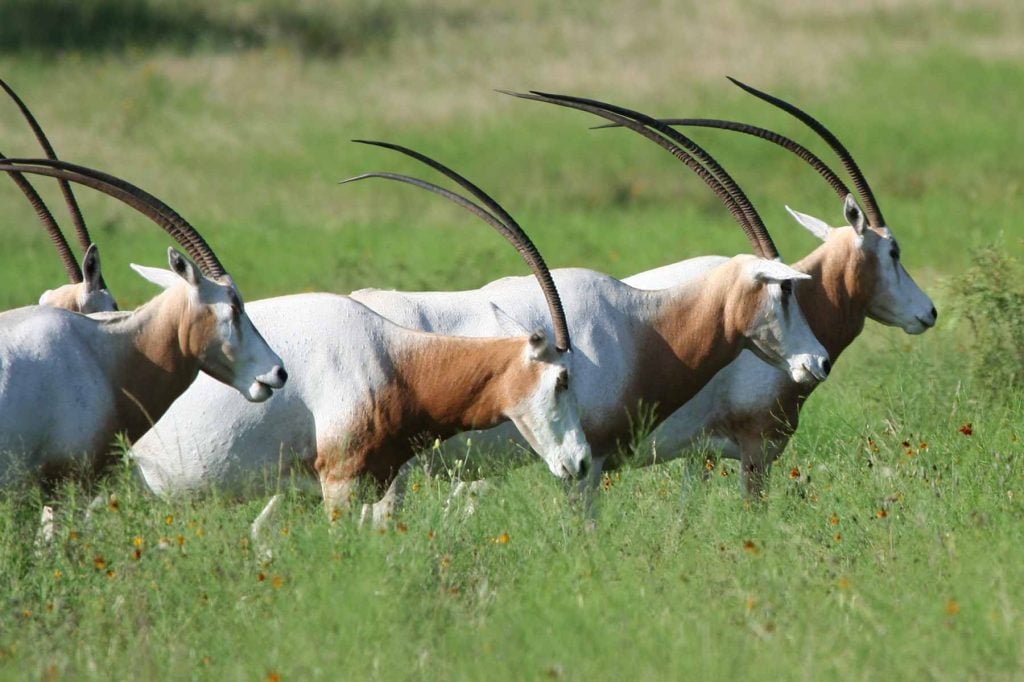 Texas
Texas is the second largest state in America, so it comes as no surprise that it should comprise a wide range of natural areas, each with its unique fauna. The Lone Star state celebrates the hunting lifestyle and enjoys a developed hunting culture. The places to hunt are plenty, even though about 96% of the land is privately owned. Texas is one of the few places in America that can offer a unique hunting experience by introducing the exotic game to hunt. Regardless of rarity, the choice of the game you can hunt depends significantly on the region. Traditional quarry lists turkeys, quails, doves, mule deer, desert bighorn sheep, and peccaries. Texas is the state for deer hunting as it houses the largest population of whitetails of any other state or Canadian province. As for more exotic species, you can try roaming eastern regions in pursuit of alligators or attending a Texas safari to get a chance to hunt the 125 exotic African species at one of the dedicated ranches. We suggest trying both.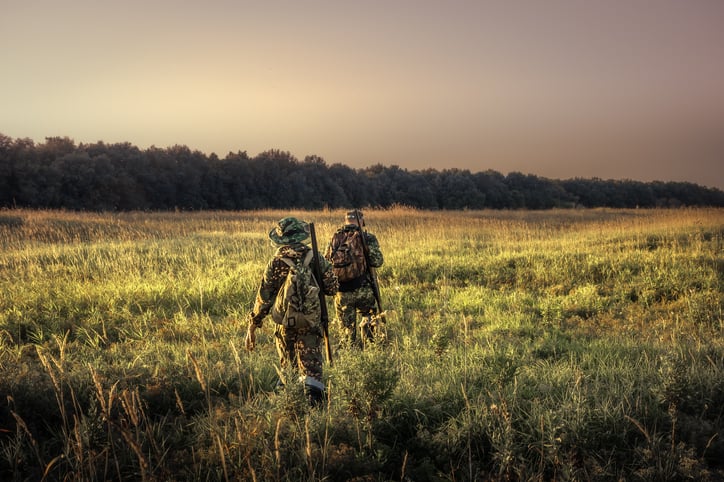 Louisiana
Louisiana's Mississippi Flyway region is a worthy competitor to the Prairie Pothole Region in South Dakota. Waterfowl hunting is the most popular type here since the southern swamp lands, and coastal bays house an ample population of ducks and geese. Even though dominant, waterfowl is not the only game that can be found here. Deer and numerous species of upland birds roam the northern part of the state, while alligators saunter the lavish swamplands of the west. While Louisiana can't boast a wide choice of big game, every waterfowl hunter will find this place to their liking. With your faithful blind by your side, you will surely have many chances to prove your skill.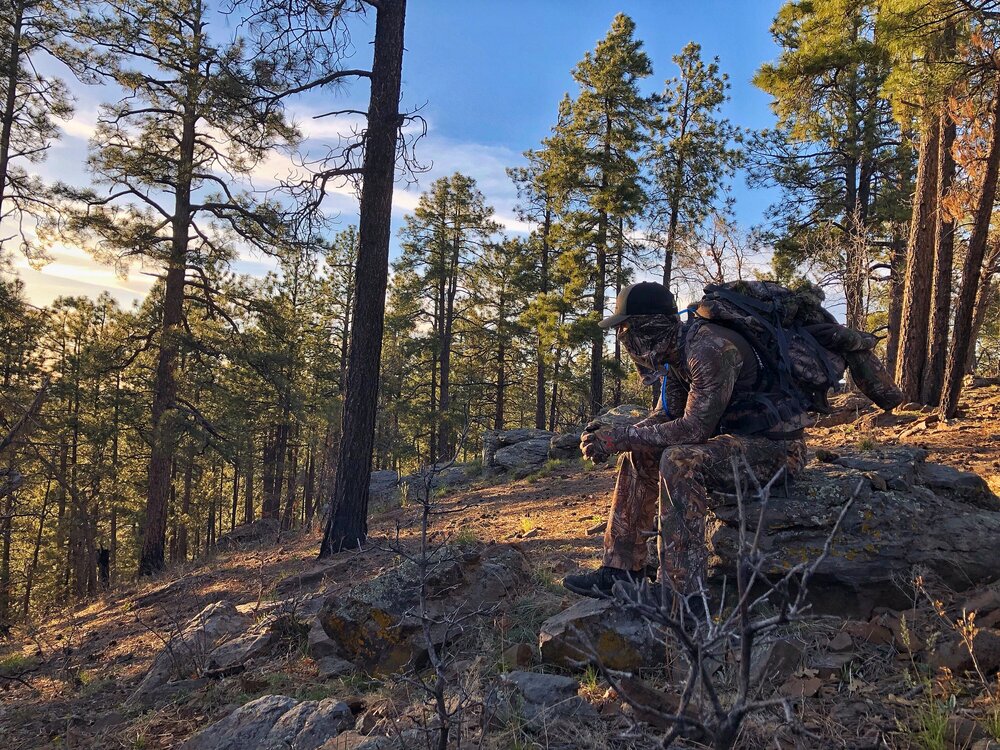 Arizona
Arizona is not called the Grand Canyon State for no reason. As it comes apparent from its nickname, Arizona is pretty much about canyons, deserts, and plateaus. Hence the peculiarities of wildlife found in the state: you won't come across any animals typical for colder climates. This by no means depreciates those hunting experiences you can live through here. Deserts and prairies teem with life as much as forests do. Depending on the region, you can try your skill and luck at hunting bighorn sheep, pronghorn antelopes, elks, coues deer, mule deer, javelinas, black bears, and mountain lions. Wisconsin is also known for its turkey hunting opportunities. And since appreciating the scenery is an inherent part of every hunting trip, you won't regret choosing Arizona as your hunting destination: sunset-colored mesas are quite hard to forget.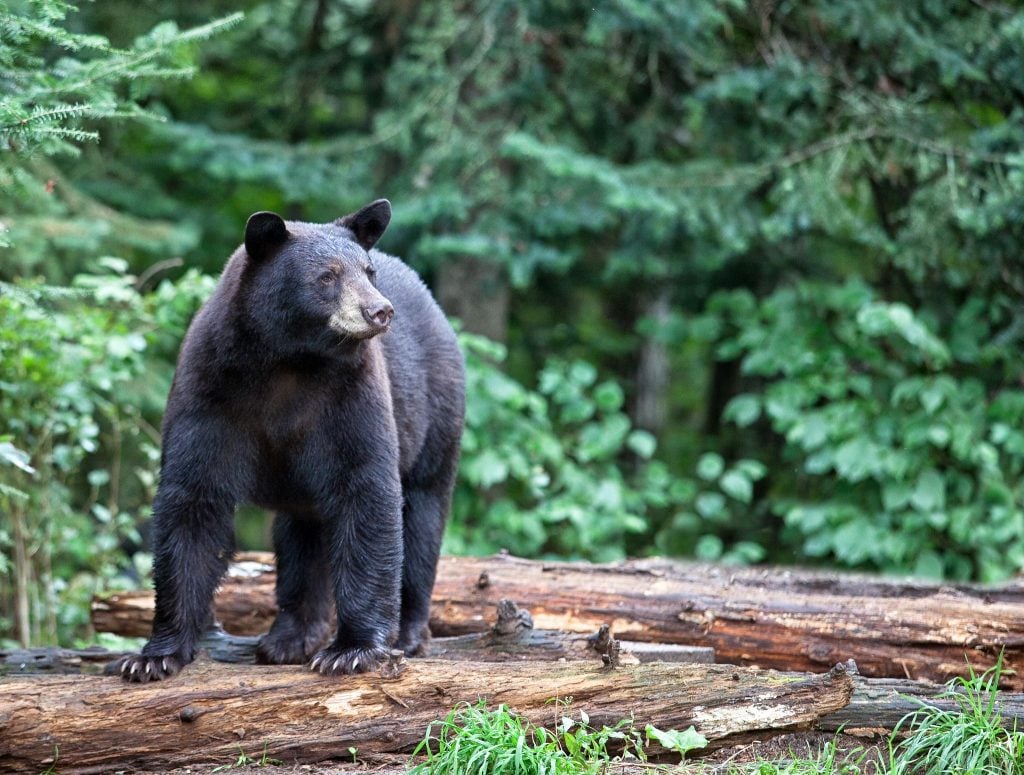 Wisconsin
Wisconsin boasts a drastically different landscape than Arizona and presents passionate game pursuers with a different kind of experience. While the Badger State is not particularly known for its ample population of badgers (it got its name from miners, not animals), it can offer plenty of opportunities to hunt whitetails and elks. Wisconsin is also known as the ultimate place for bear hunting with many Boone & Crockett record black bears having been hunted here. If you are tired of hunting big game or simply interested in all the opportunities you can get here, Wisconsin boasts an abundant population of turkeys and various upland birds and waterfowl.