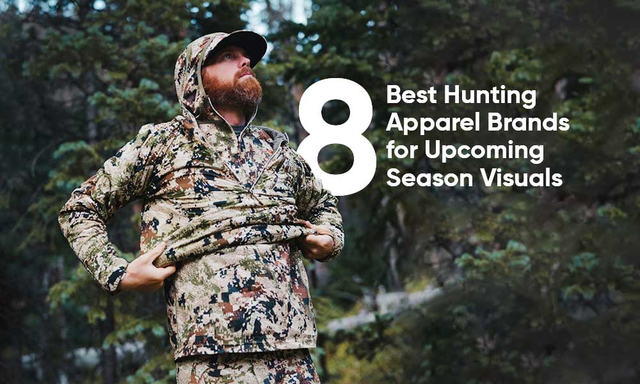 Last Updated on
Best Hunting Clothing For Sale
Visit Our Store Click Here
Preparing for a hunting trip involves some time-consuming but very rewarding rituals that are indispensable for having a fruitful hunting experience. Making sure your rifle is maintained and polished is an important task, but so is finding suitable hunting apparel you feel comfortable wearing. Your hunting clothing is like a multitool that fulfills several functions at once and finding something that can do this well is a task far from simple. Luckily for all of us, there are quite a number of hunting camo brands that offer quality apparel for all weather conditions imaginable. However, business is a tough game, and some companies forge ahead while others lag behind, incapable of keeping up with the competition. This article will introduce you to the top hunting clothes brands that have managed to win their place in the sun through years of hard work and ingenious innovations.
Table of Contents
SITKA GEAR

SITKA often enjoys the leading positions in the majority of top hunting gear brands lists, and such a placement is absolutely deserved. The brand began their conquest of the peaks by introducing innovative solutions for big game hunting gear tailored for extreme mountain environments. Harsh weather conditions called for an improved layering system and SITKA answered that call. The brand came up with a layering system that excels in moisture management and temperature regulation. It comprises 3 primary layers:
Baselayer
Mid/Insulation layer
Outwear
Each of these layers performs its own functions and comprises a specific set of hunting apparel. The base layer is designed to absorb the moisture and perspiration emitted during physical activity. Since it is the only element that is in constant contact with your body, the base layer of clothing should be thin and comfortable. The second layer's purpose is to retain heat emitted during thermoregulation. The outer layer shares this function but also has a different one. It protects you from the elements, be it rain, snow, or wind. That's why this layer comprises jackets and pants made from wind- and water-resistant materials.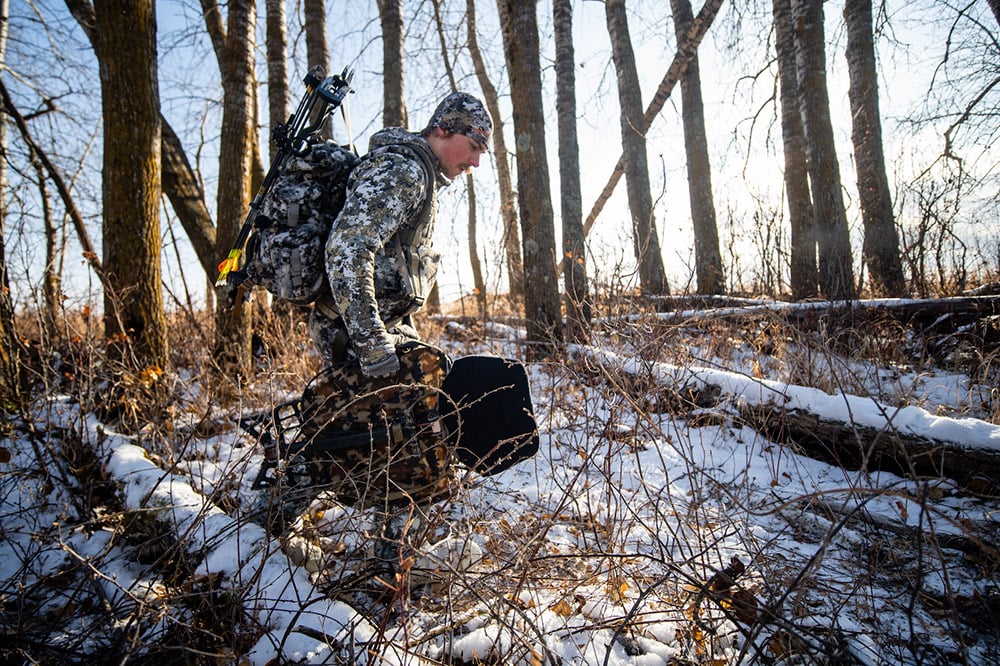 That layer system is the brand's answer to the challenges of the environment, but hunting clothing has some more functions to fulfill. You don't enter the ranks of the top hunting gear brands by simply manufacturing warm clothing. Waterfowl hunters need their gear to be seamless and waterproof, while deer hunters want their clothing to minimize the scent and noise emitted by the wearer. SITKA recognizes these requirements and has several apparel lines designed for hunting a specific type of game.
While the goals and needs are pretty clear, the means of achieving them are not so apparent. If things were that easy, the modern hunting apparel market would look different. To solve problems current technologies cannot solve, you need to come up with new ones. That's exactly what SITKA did, only in terms of fabric innovations. The brand has developed several technologies now widely used in every piece of SITKA gear. The technologies are proprietary meaning you won't find the same solutions in the clothing of other top hunting apparel brands.
The life of a hunter is not defined by any particular season – another fact that this brand takes into account. The opportunities to choose your perfect hunting outfit are beyond count because SITKA manufactures all pieces of a hunter's outfit that comprise the latest technologies in hunting wear. Be it a long sleeve shirt or hoodie, jacket or pair of pants, SITKA got you covered.
If this brand piqued your interest, there are several Sitka hunting clothing reviews you may find useful:
DRAKE WATERFOWL

Drake is rightfully considered to be one of the best duck-hunting clothing brands on the American market. The brand has recently celebrated its 20th Anniversary, and those twenty years proved to be quite productive. Within this time, the company turned from a small start-up founded by a group of avid outdoorsmen into an industry expert that has fans among both hunters and fishermen. As you can imagine, the brand's forte is apparel for hunting waterfowl. Drake has even developed clothing series for hunting in flooded timber, layout blind, or from a boat.
We should mention that Drake doesn't specialize exclusively in apparel for duck hunting and fishing. They have several hunting apparel series each dedicated to a particular type of game, fishing clothing, and even a line of casual clothes. The last two might not be of much interest to you, but the rest of the clothing definitely deserves at least a quick glance.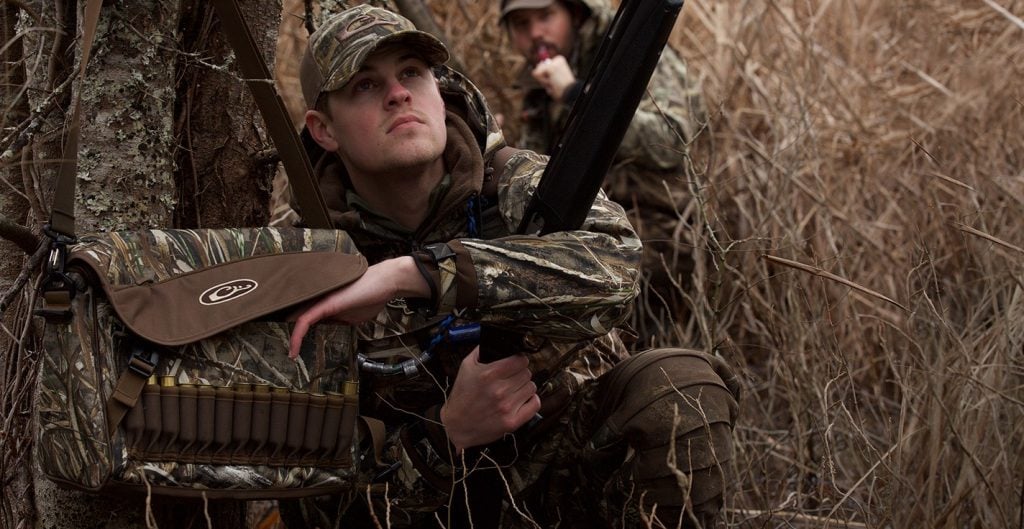 The Drake waterfowl collection includes specialized waders, jackets, vests, pants, bibs, headwear, gloves, and whatnot of varying degrees of water resistance. The brand offers many of the same pieces of clothing tailored for whitetail hunters (apart from, maybe, waders and bibs). Drake also ranks among turkey-hunting apparel brands and as such has a dedicated Ol' Tom Turkey apparel line.
Moving from words to concrete (relatively) examples, the Drake Guardian Elite 3-in-1 Systems Jacket is made of 100% waterproof/windproof/breathable Guardian Elite 3-layer fabric that underwent durable water-repellent treatment. The included zip-in liner allows for increased flexibility and customization regardless of the places you find yourself in or the conditions you experience. Drake Guardian Elite 3 in 1 Systems is a perfect jacket to combine with Drake LST Insulated 2.0 Bibs. The two combined make for an excellent outfit for any waterfowl hunting trip.
KRYPTEK 

Kryptek stands out from today's crowd of hunting lifestyle brands thanks to their origins. This hunting clothing brand, founded and operated by veterans, draws on the experience gained in the most hostile combat environments. The spirit of the battlefield permeates every product of this brand – a feature that all tactical gear fans will truly appreciate. Tactical has long become a synonym for highly durable and that feature is always to the point.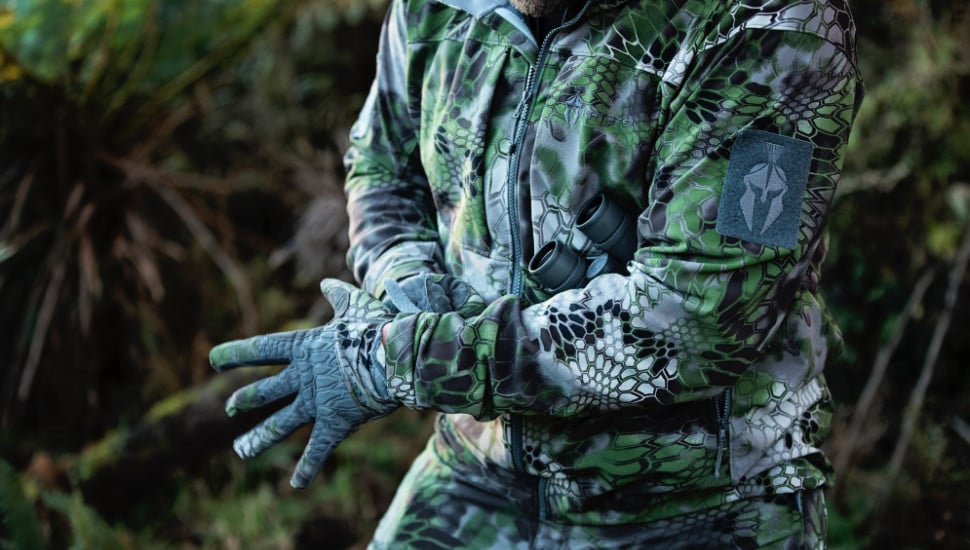 Kryptek takes proven tactical gear concepts and modifies them with features hunters might find particularly useful. Having decided to meet the demand for technical clothing that would combine functionality, durability, reliability, and affordability, Kryptek entered the ranks of popular camo brands soon after its foundation. The high-performance tactical outdoor gear quickly found its target audience allowing Kryptek to translate more of their ideas into reality. If you try something on from the Kryptek apparel collection, you'll understand why the company ranks among the top hunting gear brands.
BANDED

Like many other major hunting brands, Banded was founded by a group of people who believed they could contribute something to the hunting industry. The joined forces of avid outdoorsmen, innovators, and product designers set off on a quest to produce better products. The quest is still ongoing and seems like it will be for quite some time, but many important milestones have been already passed, the foundation of the Branded being of them.
As of today, the brand offers more than six hundred items representing nineteen product categories. Those include pullovers, hoodies, waders, boots, and hunting accessories. Banded also produces a wide variety of tools and accessories hunters might find handy like game calls, decoys, and blinds. The company specializes in apparel for hunting all sorts of feathered game and is known as one of the leading upland hunting clothing brands. Rigorous material testing and precise manufacturing distinguish the Banded products from the usual lot.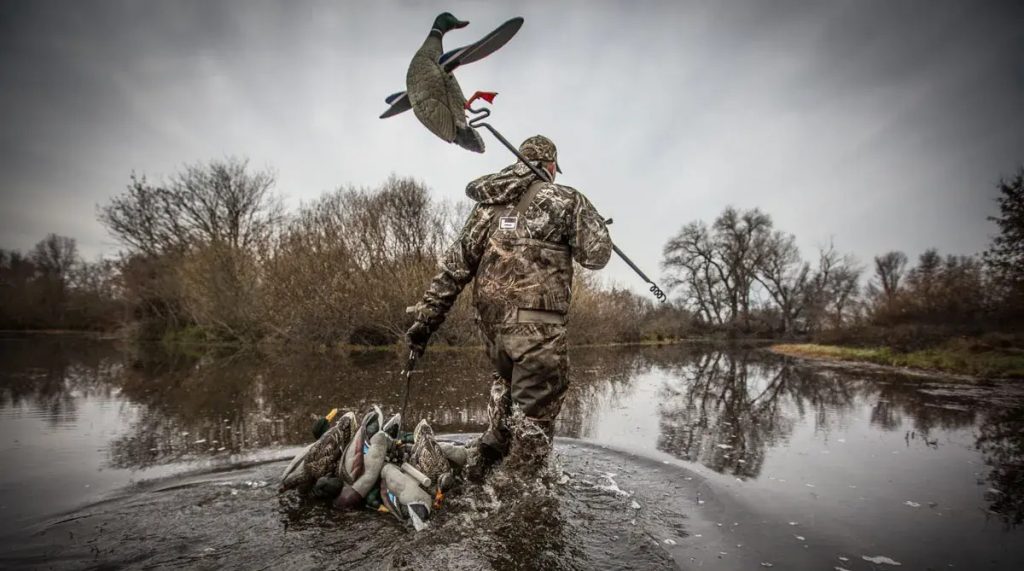 Just like all other top hunting brands, Banded is constantly seeking ways to improve their goods and bring comfort, performance, and durability to a whole new level. If you are looking for high-quality clothing for hunting waterfowl, Banded deserves your attention.
KING'S CAMO

King's Camo joined the hunting clothing race on the wave of increasing interest in camo patterns at the beginning of the millennium. The brand released King's Shadow Camo Pattern which turned out to be an immediate success. With a rich background in graphic design, the brand paid much attention to the pattern's coloration and depth creating a new standard in the world of hunting camouflage. All future patterns drew inspiration from the hunting terrains they were meant for. King's Camo soon became an industry expert with a unique and effective selection of camouflage patterns that covered a wide segment of terrains throughout the world. The company enjoys its place among the best deer-hunting clothing brands and continues to introduce innovative designs into the industry.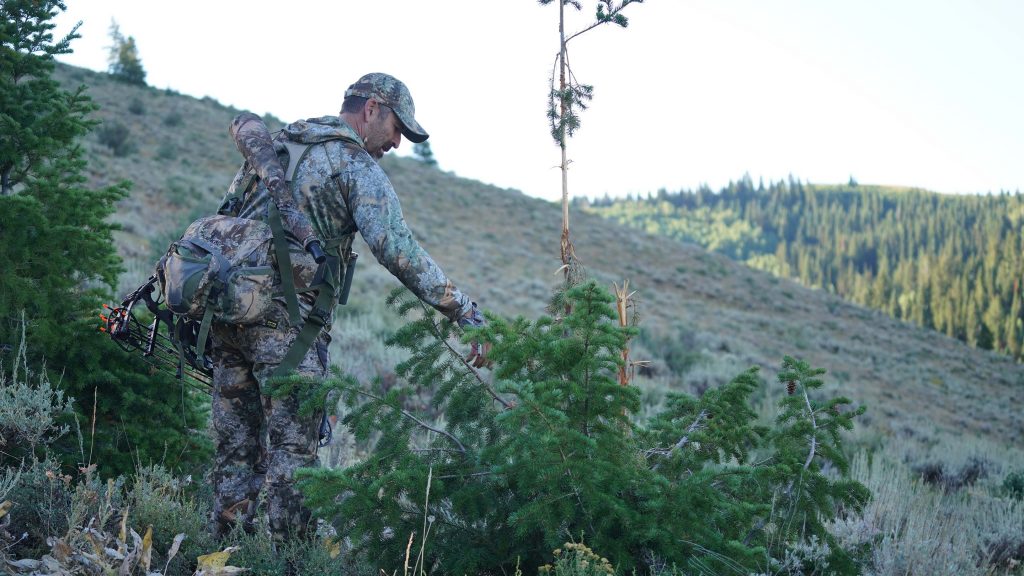 King's Camo offers various styling options when it comes to hunting apparel. You can put together your own outfit from separate pants, hoodies, and jackets available in different patterns and sizes. You can also take a look at the Hunter, Classic, or XKG series that bring together items featuring the same pattern styles. Be it lightweight durable pants with knee pads for increased comfort or windproof jackets with synthetic loft insulation, King's Camo does have something useful for every hunter.
RIVERS WEST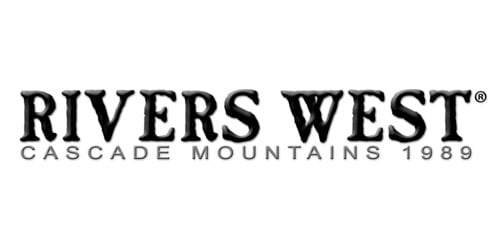 With more than thirty years of experience up its sleeve, Rivers West offers unmatched waterproof hunting apparel. The brand has invested a tidy sum in the development of its own waterproof fleece that is now available in two generations. Rivers West emphasizes warmth, durability, and waterproofness, so if that's what you're looking for in hunting apparel, the brand got you covered. Rivers West hunting clothing comes in several series depending on the type of game it's designed for. If big game or waterfowl is your prey of choice, Rivers West is the brand to consider. You can choose from a wide selection of hunting jackets, bibs, and pants featuring original or advanced waterproof fleece, depending on whether you prioritize durability or lightweight and warmth.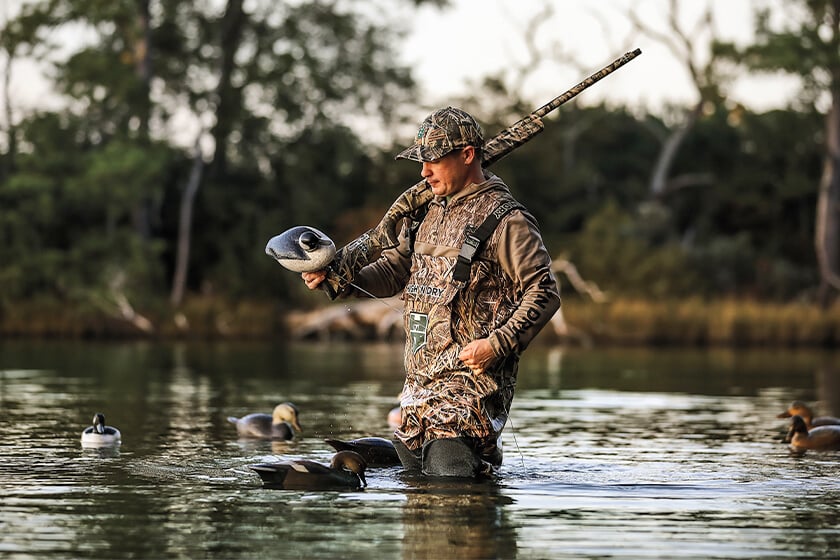 Even if the thrill of hunting doesn't excite your heart, the brand is still worth your attention. Rivers West rain gear will make for a reliable choice for fishing trips or regular rainy days. You can check out the full collection of River West clothing on our website.
BERETTA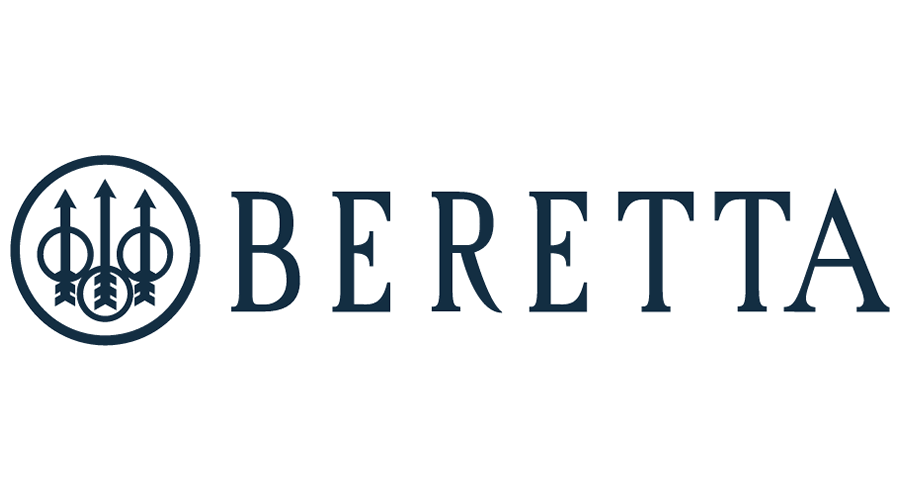 Beretta is known for its Italian color and centuries-old history. Even though the brand's signature product is firearms, Beretta has established itself on the market of hunting apparel and doesn't plan to cede grounds to any other brand. Beretta's clothing portfolio is quite extensive and is not limited to hunting apparel only. However, if you are looking for an outfit for your next hunting trip, this Italian brand can meet your every need.
The Beretta hunting clothing line includes jackets, vests, pants, and even footwear, so you have an opportunity to get dressed head to toe. The brand produces apparel for waterfowl, upland, and big game hunting, so you are almost sure to find something you need. You can also choose from a selection of Beretta clothes for all sorts of shooting sports and casual wear. There is also a wide choice of accessories like Beretta hats, caps, backpacks, socks, in one word – basically anything you can put on. Gritr Outdoors has a wide choice of Beretta men's and women's clothing, so be sure to check it out.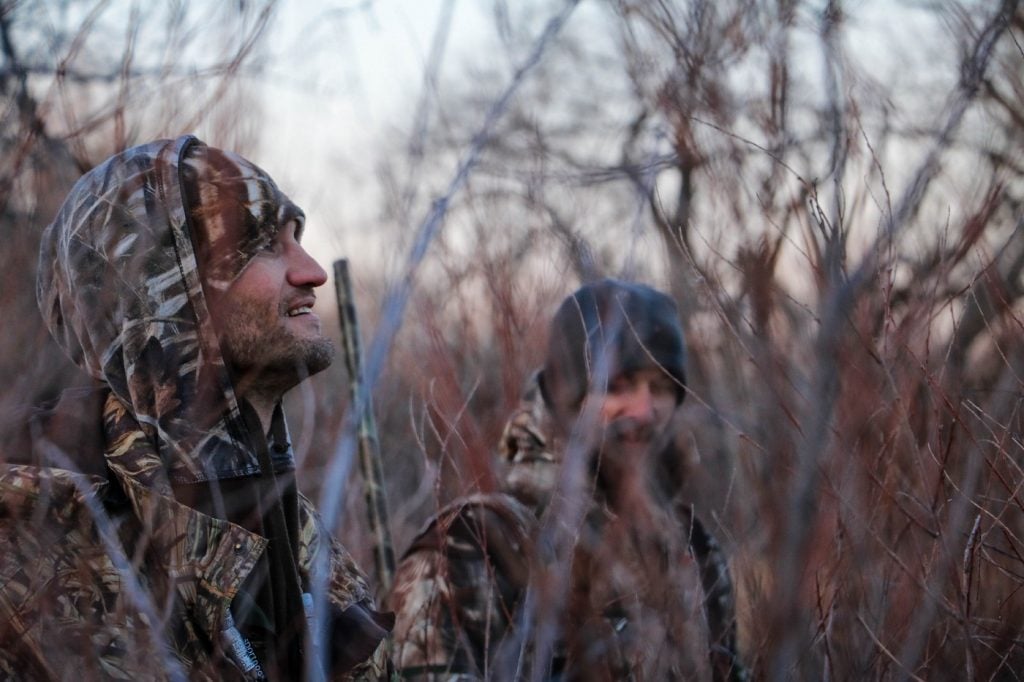 MUCK BOOT COMPANY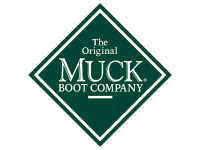 Muck Boot Company crowns our list of popular hunting clothing brands with a family of items that are not strictly speaking clothing. Nonetheless, you can hardly set off on a hunting trip without one. If you need to finish your waterfowl hunting outfit with a pair of fully waterproof boots, consider Muck boots. In business since 1999, Muck Boot Company has mastered the craft of building reliable boots that hold up against mud, dirt, snow, water, and other substances that you want to keep away from your feet.
So, what makes Muck boots remarkable and worth investment? Unlike many other heavy-duty waterproof footwear designs using either rubber or neoprene, Muck boots are a combination of both materials. For example, the company's classic model, the Muck Boot Chore, features a scuba-grade neoprene bootie that flexes with your foot and provides natural insulation, while heavy rubber overlays serve as additional protection and increase footwear durability. The bootie seams are cemented, stitched, and rubber-sealed to ensure nothing gets in through potentially weak points. The cupsole, where the bootie sits, is thick and features deep lugs for superior traction.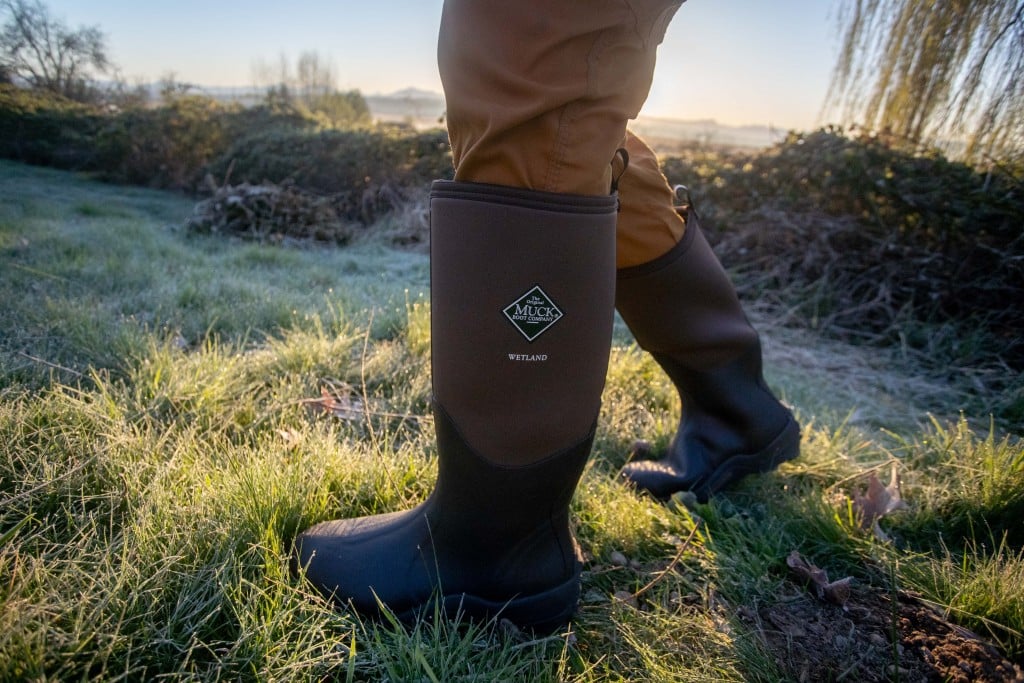 Trusting your feet to Muck boots is easy because every design feature is intended to ensure comfort in the most unwelcoming environments. On Gritr Outdoors, you'll find men's and women's Muck boots for hunting, waterproof sneakers for hiking, insulated heavily-lugged tall boots for ice fishing, and many other designs.
Check out these and many other hunting clothing brands on gritroutdoors.com