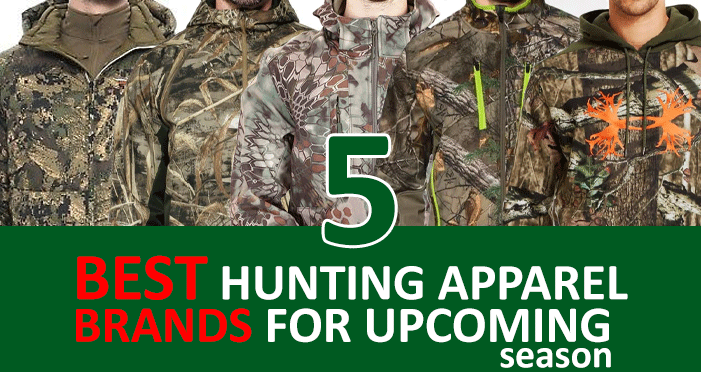 Preparing hunting gear and clothes beforehand is a key step to the successful hunt. The right choice of hunting apparel will certainly help the hunter to feel confident in any situation and in any weather – sun or snow, rain or wind. There are plenty of hunting camo brands on the market that offer a wide range of hunting clothes. Each of the following brands specializes in creating high-quality hunting clothes that have unique technologies, patterns, and fabrics.
SITKA GEAR

Sitka gained popularity for its layering system that is aimed at moisture management and temperature regulation. Layering system comprises 3 primary layers:
Baselayers
Mid/insulation layers
Outwear
Each of these layers has specific qualities that differ from season to season. That's why SITKA has systems for every season: early season, mid-season, and late season.
The key feature of SITKA is that it uses the following technologies to manufacture its products:
GORE-TEX
GORE-TEX INFINIUM with WINDSTOPPER
GORE OPTIFADE Concealment
Sitka clothes will keep you warm, safe from wind, won't add extra puffiness. This moving easily and silently.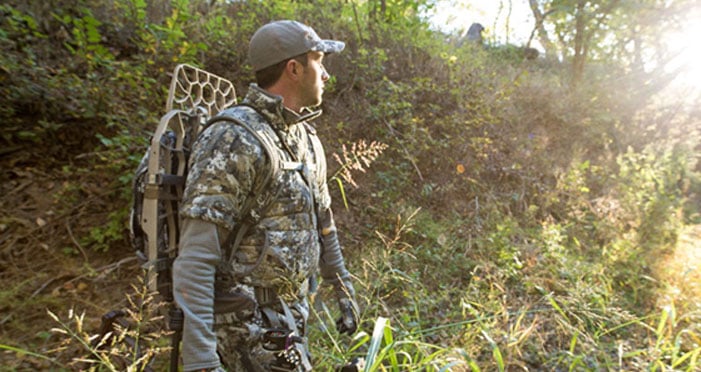 The options to choose your perfect hunting outfit are limitless because SITKA has all apparel categories that comprise all the latest technologies in hunting wear. Here is an example of the 3-layer system. Long sleeve shirt and hoodie will be the best choice for this spring.
Also Read our Sitka Gear product reviews:
DRAKE HUNTING APPAREL

Speaking of Drake, it is important to note that Drake has a variety of different hunting clothes series, each of which is created for special circumstances you might find yourself in while hunting.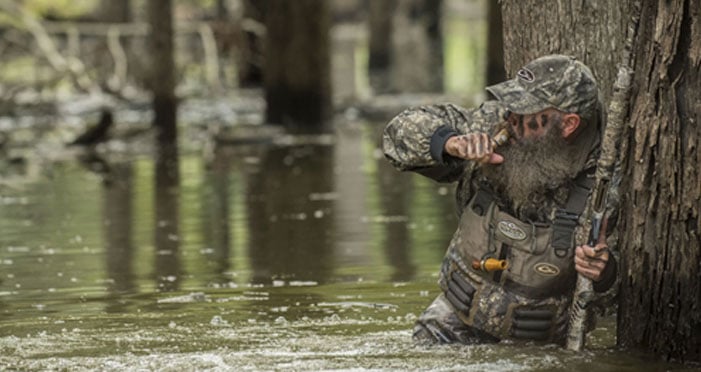 They have designed jackets, vests, pants, bibs and hoodies using a lot of different types of fabric with different camo patterns that will provide you with full concealment, weather protection, and temperature regulation.
Just have a look at this Drake Guardian Elite 3 in 1 Systems Jacket that is made of 100% waterproof/windproof/breathable Guardian Elite 3-layer fabric that has durable water repellent treatment. The included zip-in liner allows for increased flexibility and customization no matter where you go or what conditions you experience. Drake Guardian Elite 3 in 1 Systems is a perfect jacket to combine with Drake LST Insulated 2.0 Bibs and enjoy hunting!
KRYPTEK HUNTING

Kryptek is a hunting clothing brand that is built on military tactical apparel attributes. Established by military men who know exactly what good hunting clothes are. They make them functional, durable and reliable.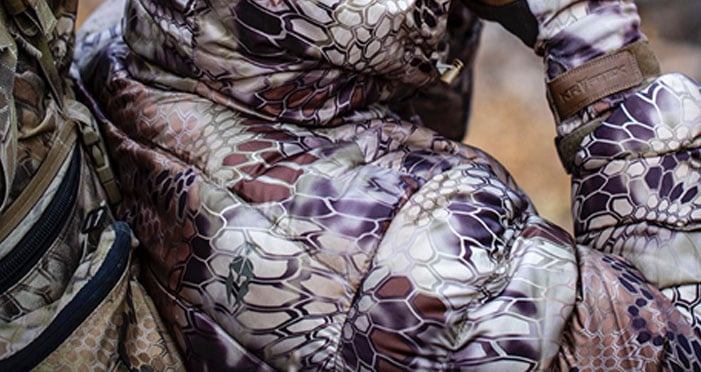 That's why you can choose any piece of hunting wear of any kind without a second thought because it surely will be of the highest quality and will meet up all your requirements. Kryptek has a great number of collections, colors, patterns, fabrics for any season. Have a look for yourself HERE!
BANDED

Banded was found by a group of avid outdoorsmen who know everything about extremely tough situations when the equipment plays a significant role. They had a bunch of knowledge and a great desire to create superior products to enhance YOUR outdoor experience.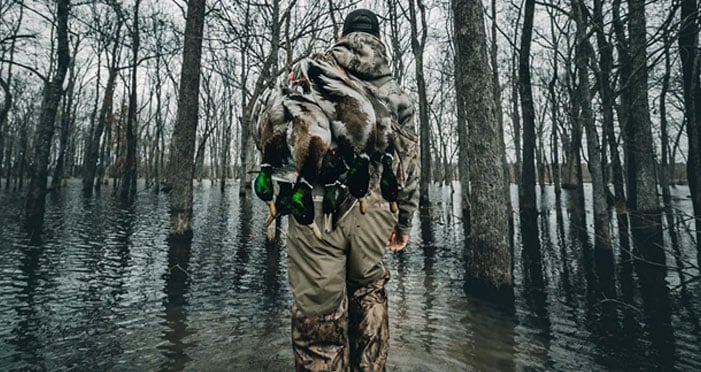 Top hunting brands are constantly evolving in search of more comfort, more performance, more feature-packed details, and more durability. Banded SHEDS WATERPROOF BREATHABLE TECHNOLOGY and GOSYSTEM TECHNICAL LAYERING won't leave you indifferent if you are looking for high-quality hunting clothing click HERE.
KING'S CAMO HUNTING CLOTHES

King's Camo understands and values the connection between comfort and a successful hunt. They have built their hunting clothing line on three pillars – performance, pattern, and price.
High Performance gives you the ability to hunt in tough conditions without worrying about your gear.
Realistic patterns provide you with a high concealment level and the attractive prices won't leave you indifferent.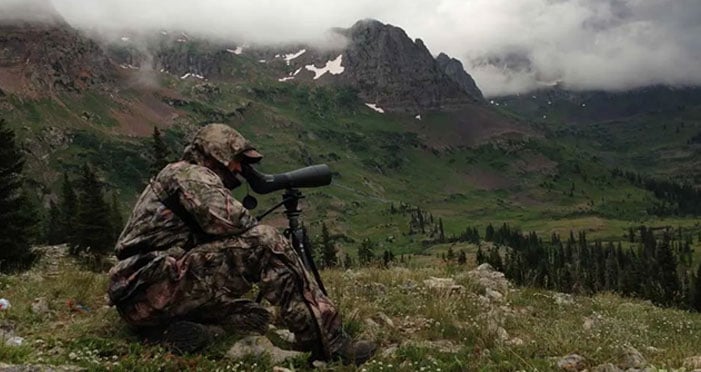 Banded has different styles and options including hoodies available in different patterns and sizes. Lightweight durable pants with knee pads for increased comfort. Jackets include features such as synthetic loft insulation, windproof technology and water-resistant treatment as claimed by the manufacturer.
Rivers West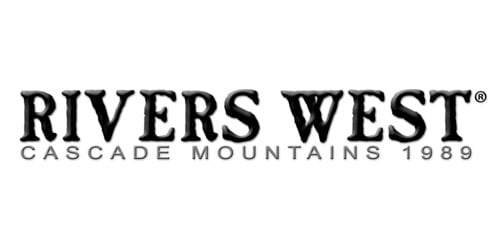 With more than thirty years of experience up its sleeve, Rivers West offers unmatched waterproof hunting apparel. The brand has invested a tidy sum in the development of its own waterproof fleece that is now available in two generations. Rivers West emphasizes warmth, durability, and waterproofness, so if that's what you're looking for in hunting apparel, the brand got you covered. Rivers West hunting clothing comes in several series depending on the type of game it's designed for. If big game or waterfowl is your prey of choice, Rivers West is the brand to consider. You can choose from hunting apparel featuring original or advanced waterproof fleece, depending on whether you prioritize durability or lightweight and warmth.
Even if the thrill of hunting doesn't excite your heart, the brand is still worth your attention. Rivers West rain gear will make for a reliable choice for fishing trips or regular rainy days. You can check out the full collection of River West clothing on our website.
Beretta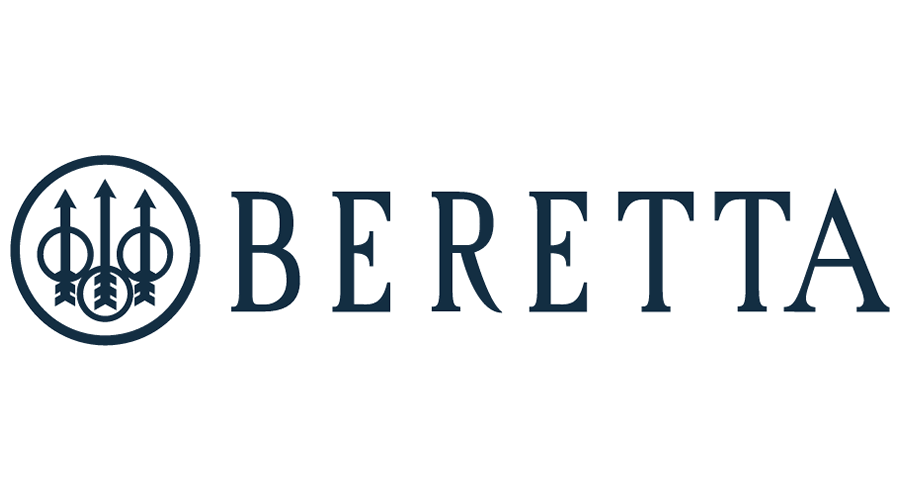 Beretta is known for its Italian color and centuries-old history. Even though the brand's signature product is firearms, Beretta has established itself on the market of hunting apparel and doesn't plan to cede grounds to any other brand. Beretta's clothing portfolio is quite extensive and is not limited to hunting apparel only. However, if you are looking for an outfit for your next hunting trip, this Italian brand can meet your every need. The Beretta hunting clothing line includes jackets, vests, pants, and even footwear, so you have an opportunity to get dressed head to toe. The brand produces apparel for waterfowl, upland, and big game hunting, so you are almost sure to find something you need. You can also choose from a selection of Beretta clothes for all sorts of shooting sports and casual wear. There is also a wide choice of accessories like Beretta hats, caps, backpacks, socks, in one word – basically anything you can put on. Gritr Outdoors has a wide choice of Beretta men's and women's clothing, so be sure to check it out.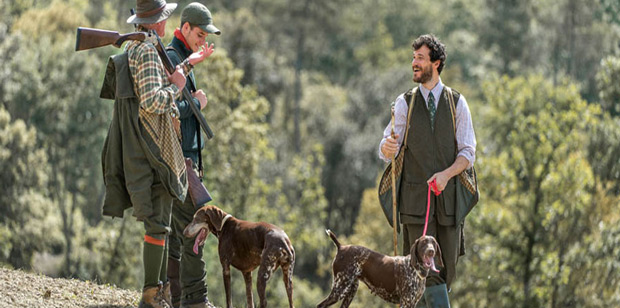 Muck Boot Company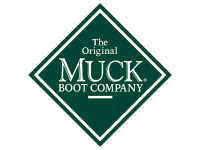 Want to add fully waterproof boots to your waterfowl hunting apparel? Consider Muck boots. In business since 1999, Muck Boot Company has mastered the craft of building reliable boots that hold up against mud, dirt, snow, water, and other substances that you want to keep away from your feet.
So, what makes Muck boots remarkable and worth investment? Unlike many other heavy-duty waterproof footwear designs using either rubber or neoprene, Muck boots are a combination of both materials. For example, the company's classic model, the Muck Boot Chore, features a scuba-grade neoprene bootie that flexes with your foot and provides natural insulation, while heavy rubber overlays serve as additional protection and increase footwear durability. The bootie seams are cemented, stitched, and rubber-sealed to ensure nothing gets in through potentially weak points. The cupsole, where the bootie sits, is thick and features deep lugs for superior traction.
Trusting your feet to Muck boots is easy because every design feature is intended to ensure comfort in the most unwelcoming environments. At Gritr Outdoors, you'll find men's and women's Muck boots for hunting, waterproof sneakers for hiking, insulated heavily-lugged tall boots for ice fishing, and many other designs.
Just check them out at gritroutdoors.com