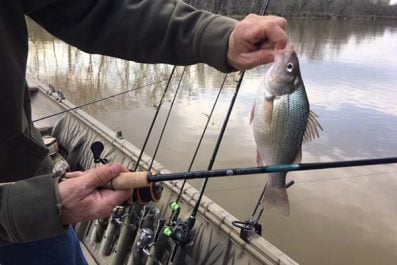 Last Updated on
By Pete Rogers
Anglers are a finicky lot. Most are very specific about which fishing rods they use and which fishing reels they use on those rods. And the choices of rods and reels are mind boggling. One trip to your local retailer or online store will reveal a list of rods that will feature every combination you could ever imagine – graphite spinning rods, or casting rods, surf rods. Some anglers prefer fiberglass casting rods, offshore rods, inshore rods, or ice fishing rods. Still other rods are designed for catfish, bass, smallmouth, largemouth, crappie, and bream. There are rods for walleye, musky, and pike. The assortment is astounding, and unless you look very close you cannot tell a dimes difference between them at all. Even in the bass fishing world, they make rods for every lure! The choices are confusing and somewhat redundant. Thankfully there are a few things that can help us to sort these out.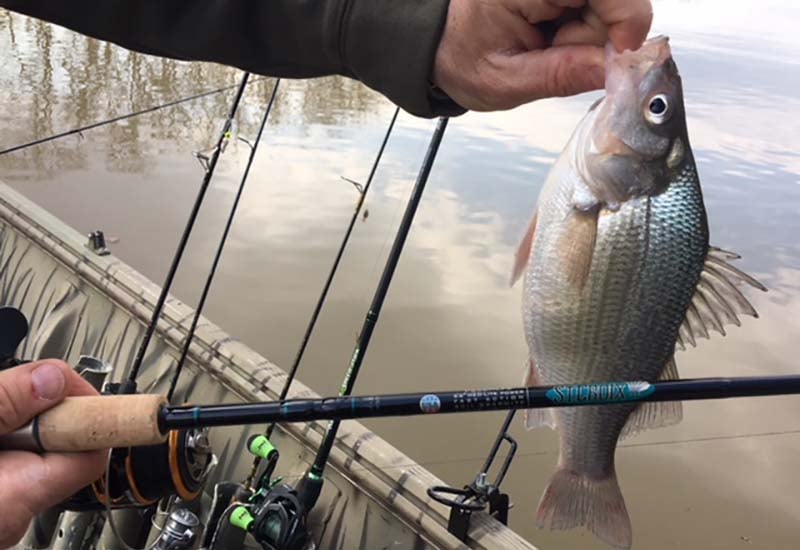 Graphite Rods
Graphite is still king in the fishing world. Whether it is for spinning, casting or even fly rods, graphite is the go-to option for most anglers. As someone who prefers spinning tackle over all others, I've found that searching for good spinning rods is a constant battle. Loyalty is only as long as the next ICAST show when another plethora of gear is released and we have to learn again what each rod will do and what it will not do.
This past summer I was fortunate enough to be able to go to Canada with Kashabowie Outposts. This trip was a fly in fishing trip to a remote cabin located in northern Ontario. While there, this southern boy was introduced to walleye and northern pike.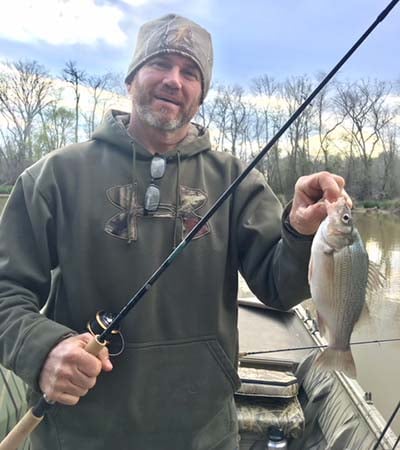 St. Croix
To prepare for this trip, I needed a new rod for walleye and pike. I looked directly to St. Croix Rods for this combination. The St. Croix Premier Spinning Rod in 6.6 feet was ideal for the tackle and fish we were landing. This rod uses the Premium quality SCII graphite for outstanding strength, sensitivity and power. The cork handle is comfortable and fit well with the Kigan master hand 3D guides. The whole rod is coated with two coats of Flex Coat finish to offer up to five years of performance. The particular rod I used was medium light action with a fast tip. It is capable of handling line in the 4-12 lb categories and four ounces of lure. The rod comes in two piece and can readily be prepared for the moment of truth when it occurs.
St. Croix rods are still made in Wisconsin where they have been made since 1948 when the company was founded. Design, engineering and manufacturing all occur in the same location. St. Croix's dedication to excellent craftsmanship make owning one a piece of history and joy as you cast and land a fish.
In The Field
My trip to Canada with Kashabowie outposts was an exciting one. We caught over sixty fish a day, some days more than double that number. The St. Croix Premier was perfect for the dozens of twenty five inch walleye we caught each day. Loading the rod with six pound test allowed me to fight the fish longer and the rod performed flawlessly.
Typically I fish more saltwater than fresh water, and my requirements for a rod are pretty high due to the stress salt water fish put on gear. Catching northern pike was akin to many species of saltwater fish I have caught. The aggressive strike and subsequent fight in these fish have really tested the St. Croix. For the money, the Premier is a great bargain worth taking on your next fishing trip or afternoon around the local lake.