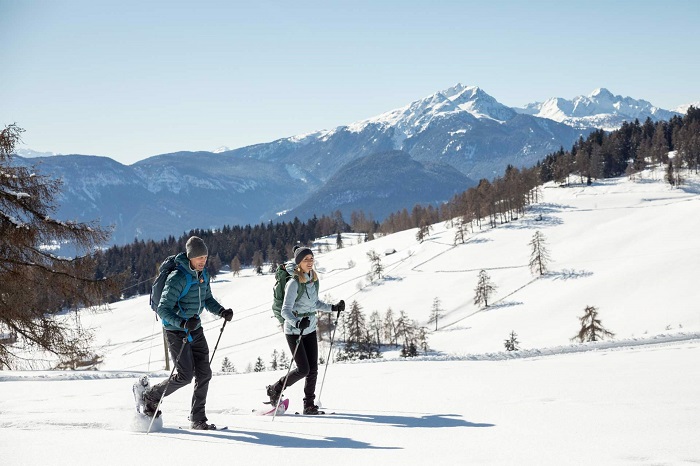 Last Updated on
When winter days are here, the most wonderful days of the year! We've altered the Christmas song a little, but the spirit of it remains the same – winter brings a sackful of joys for millions of people all around the world. Whether you look forward to walking the snow-covered city streets, admiring the holiday decorations of shop windows, or skating to your heart's content on the nearest ice rink, there are plenty of things winter drives you to do. But holiday spirit and marvelous snowflake carnival are not the only things that descend on us at this time of the year. A proper winter usually summons cold and harsh winds to shroud the planet in its chilly embrace
Cold weather is by no means innovative for humankind. We've lived through one Ice Age, and it looks like we are bound to witness another sooner or later. Our ancestors sewed animal hides together to survive the cold. We are, luckily, now spared such hardships. The modern abundance of winter clothes cannot but inspire us to obtain more and more of them for all sorts of occasions. A casual walk with friends to buy presents for Christmas, that's look number one. A long drive to your grandparents' house to give them a long-awaited visit, look number two. A trip to the ski resort to conquer that slope you failed to ride down last year, look number three. Or you can do all of those things dressed the same. The opportunity to choose is our new religion.
By no means we are saying that the winter clothing we are going to talk about is not stylish enough for everyday wear. Still, we specialize in outdoor activities, and this is the sphere where functionality comes before looks. It's not only about keeping you warm, it's also about not letting your under jacket space turn into a steam bath, and not making thousands of layers for you to drown in. Cold weather gear has a set of characteristics it is to meet.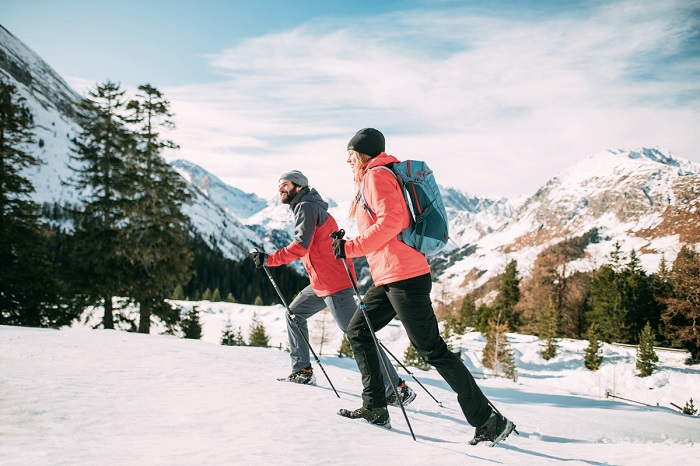 What Clothing Is Best for Winter?
If you want to get to know more about warming clothes for active winter days, you've come to the right place. We won't tell you about the latest fashion in the world of winter coats, but we can share tips on how to choose the right jacket and how to layer properly.
First of all, you need to know what you are dressing for. As we've already mentioned, a day of skiing and a day of sightseeing will require different apparel as they involve different degrees of physical activity. If you wear a heavier winter jacket on a skiing run, you'll have more chances to drown in your own sweat than to finish the ride. If you plan on high-intensity activities, it is better to wear a lightweight winter jacket backed up by a couple of layers. Here's our winter clothing list for the most active readers.
Base Layer
The first layer you should put on absorbs the moisture and perspiration that your body emits when actively exercising. This layer should be thin and comfortable, so a long sleeve thermal shirt and a pair of underwear pants will be a great choice. Swix is a brand that can cover all layers of winter clothing, including the base one. SWIX Men Aspire Wool Blend Long Sleeve Shirt is developed for versatile use across seasons and can be worn as a separate shirt for exercising in summer or as a base layer wear in winter.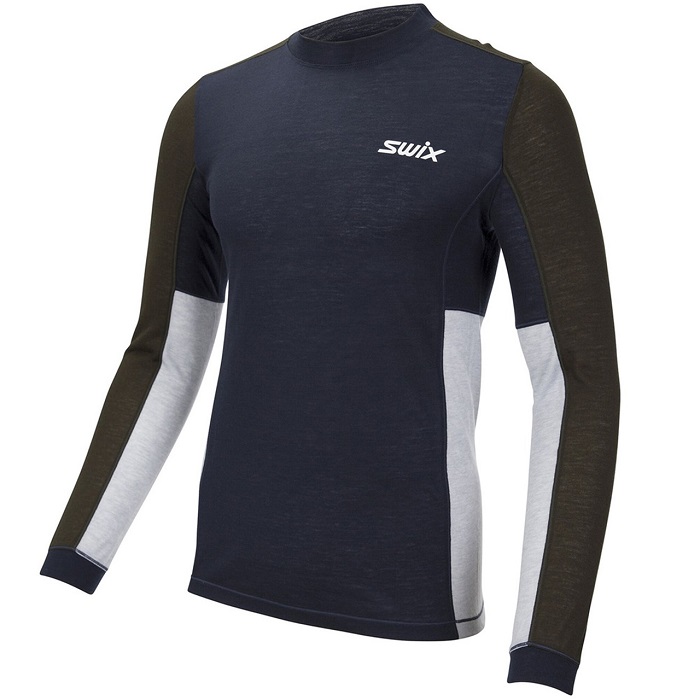 SWIX Mens RaceX Warm Bodyw Pant and SWIX Mens RaceX Warm Bodyw Pant are award-winning training underwear due to their lighter and thinner structure. This version features insulating and elastic wool fibers, which makes them a perfect choice for base layer pants.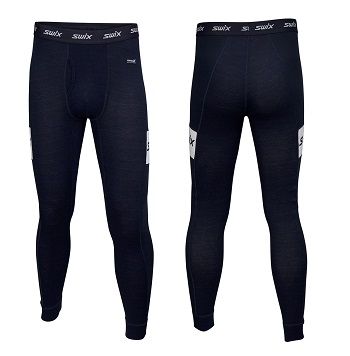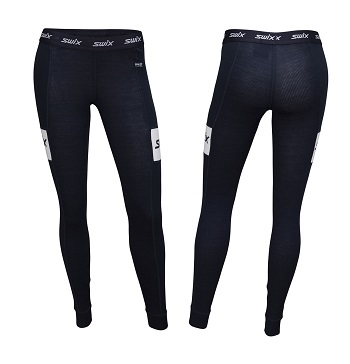 Mid Layer
The purpose of the second layer is to provide warmth without adding extra bulk. It is important to wear something that will retain heat, that's why polyester and cotton are good material choices. Swix is implementing a new kind of tech fiver, made with charcoal derived from coconut husks. SWIX Men Tista 1/2 Zip Midlayer LS Shirt and SWIX Women's Tista Crew Print Midlayer Sweater provide the required level of insulation without restricting your movement.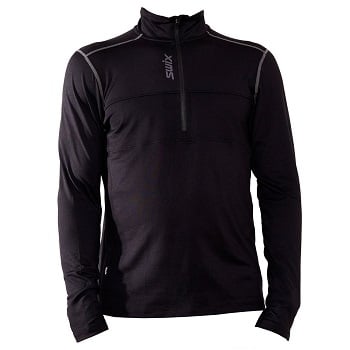 Outer Layer
The last layer is, unsurprisingly, your first line of defense against the cold weather and everything that comes with it. To stand against it, you will need jackets and pants that can retain heat while protecting you against rain, snow, and wind. That's why it is reasonable to look for waterproof and windproof clothes. Another important thing to consider is size. Your outer layer should not sit too tightly to restrict your moves, but not too loosely to make them clumsy.
Winter Clothes for Men
Swix has a wide choice of mens winter clothes, and Gritr Outdoors is happy to present to you some of their best creations.
SWIX Men Tromso Insulated Jacket will valiantly protect you from harsh winter weather with its Primaloft Thermo Plume insulation. Designed specifically to fit Alpine skiers, this jacket is equally suitable for any kind of outdoor activity. It comes in three color variations and features a removable hood.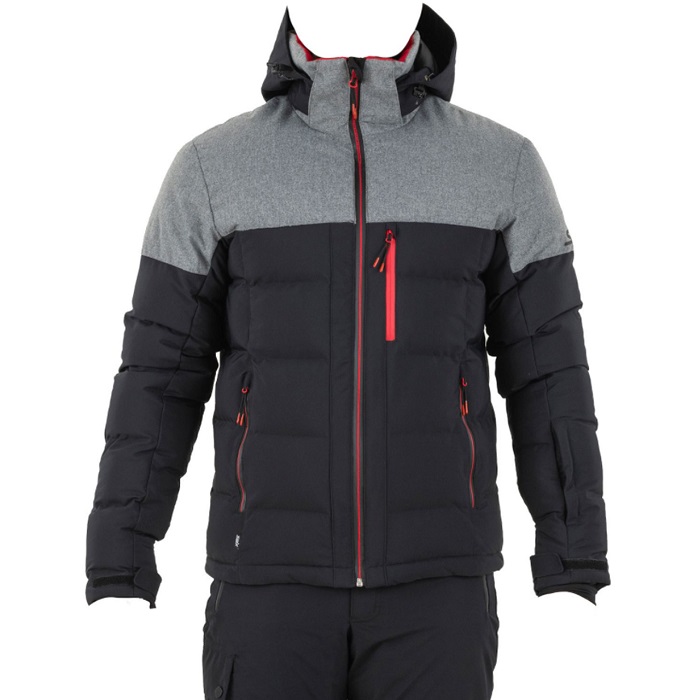 SWIX Men Navado Push Jacket's front and back parts are made from 100% nylon, while side panels and sleeves feature 88% polyester and 12% Spandex. Water- and windproof material makes this jacket a perfect choice for cross-country skiing, skating, and cycling in cold weather. Breathability and insulation are an extra pair of benefits that this jacket can boast.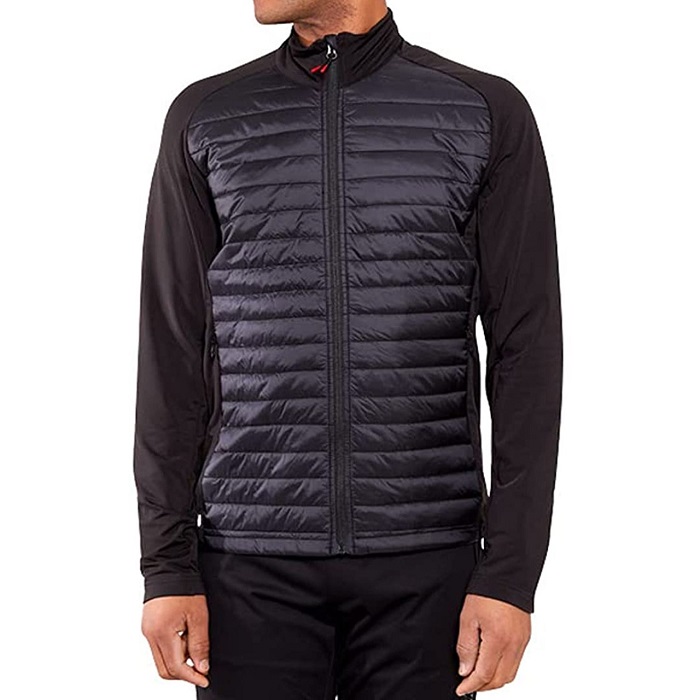 SWIX Men's Star XC Black Pants feature a classic cross country style and offer the needed degree of movability for active winter sports. With windproof breathable panels on the front, this pair of pants became a year-round training favorite for thousands of people.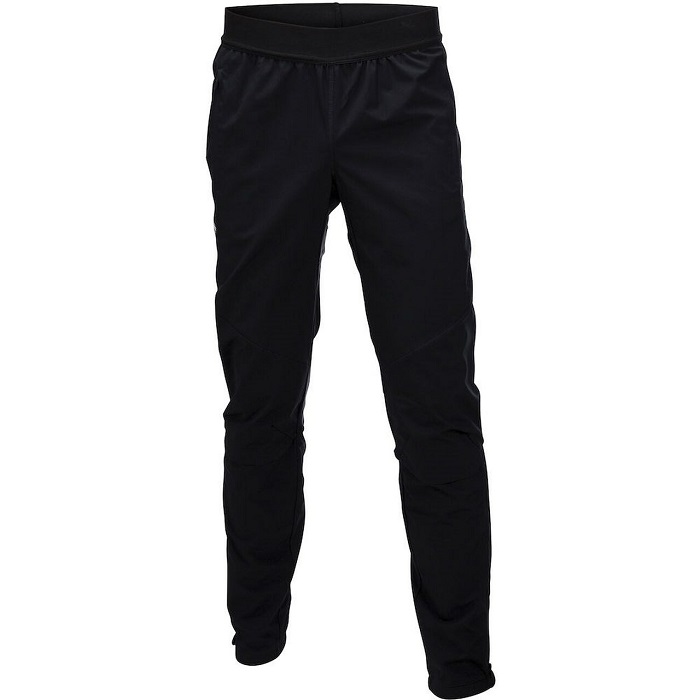 SWIX Men Tromso Pants are the significant other of Tromso Jackets. These insulated Alpine pants feature breathable fabric that offers ultimate weather protection. The Tromso set will do its part on every skiing session, guarding you against the elements.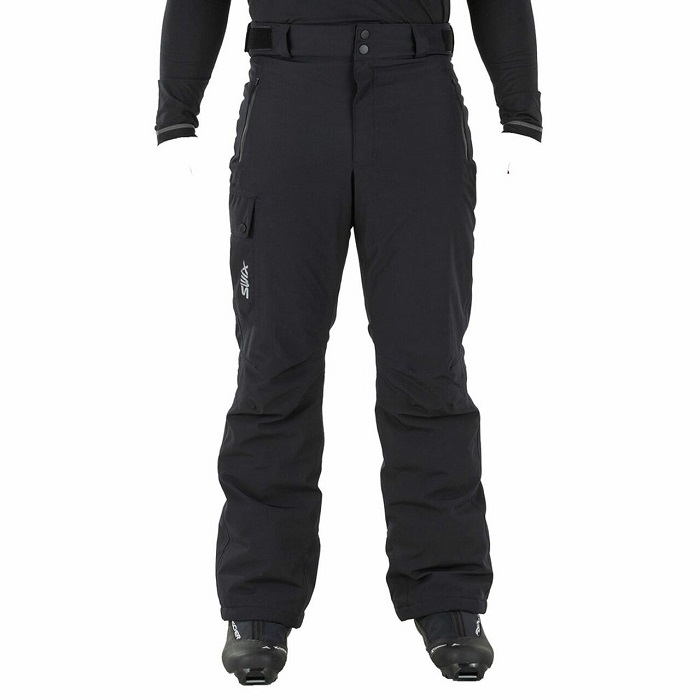 Winter Clothes for Women
Fit to fight against the harshest winters, womens winter clothing by the Swix brand is well represented on Gritr Outdoors.
SWIX Women Tromso Insulated Jacket comes from the Tromso family and thus is an excellent choice for Alpine skiing as well as other active winter sports. Primaloft Plume insulation is a synthetic counterpart of down, so no ducks or geese were harmed in making this jacket.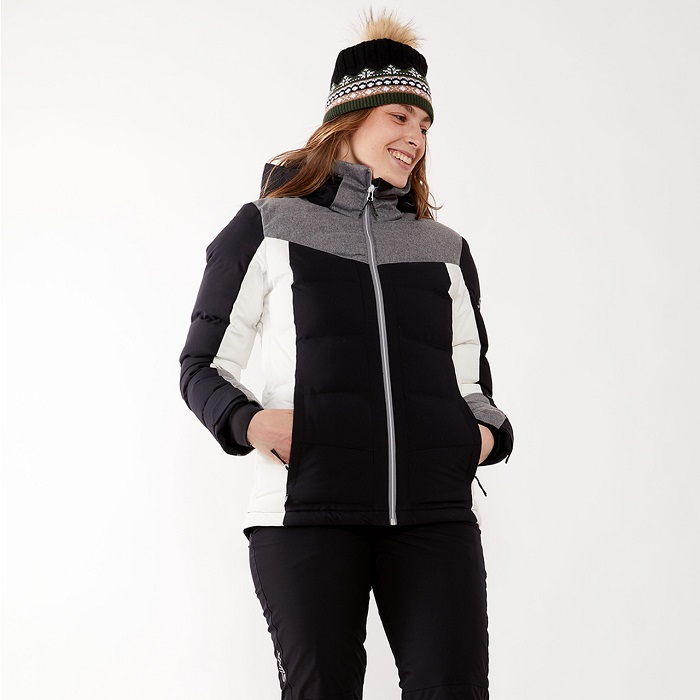 SWIX Women Navado Full Zip Jacket is designed specifically for active women. It allows for great movability, provides decent insulation, is wind- and waterproof. What else one may want from a jacket? If your answer is zippered pockets, this jacket has them as well. And reflective accents to improve your visibility in dim light.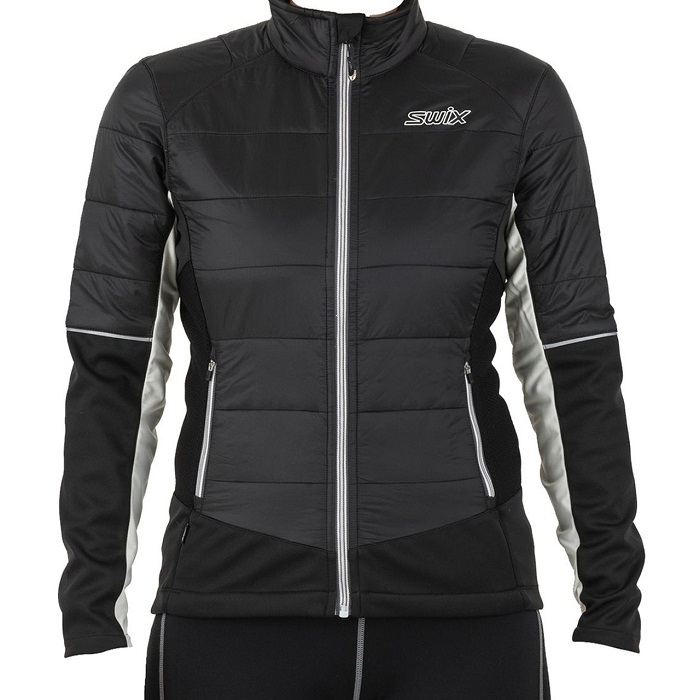 If you've read our article thoroughly, you are already well acquainted with SWIX Women Tromso Pants. Outstanding breathability and insulation of other Tromso relatives are present in this model. When coupled with Tromso Insulated Jacket, they provide the unbreachable defense against the elements. These are the warmest pants Swix makes.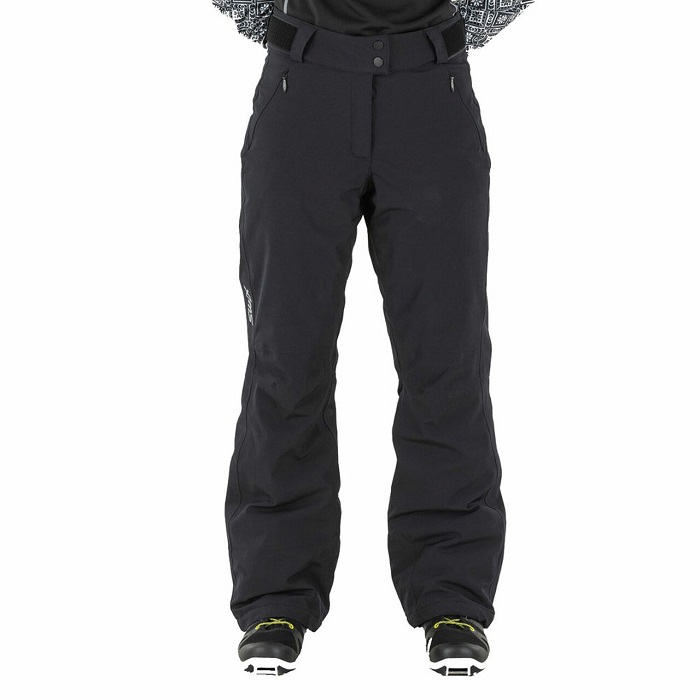 SWIX Women Horizon Pants are made from an elastic, ventilating, and insulating material that makes them perfect for cold weather training and active sports. They also look sleek, so why not combine good looks with great functionality?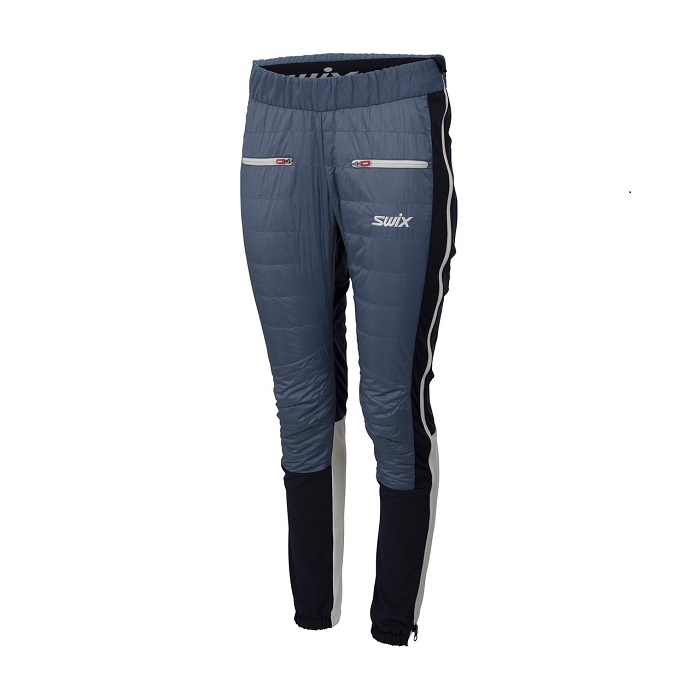 Winter Boots
Don't forget your feet! At the end of the day, they have more contact with the surface than any other part of the body. And if this surface is covered with snow, your boots would need to adapt. FISCHER Urban Sport Nordic Boots are practical and easy walking footwear that keeps your feet dry. The Urban style changes the look of classic Nordic ski boots, making them suitable for both skiing and mundane wear.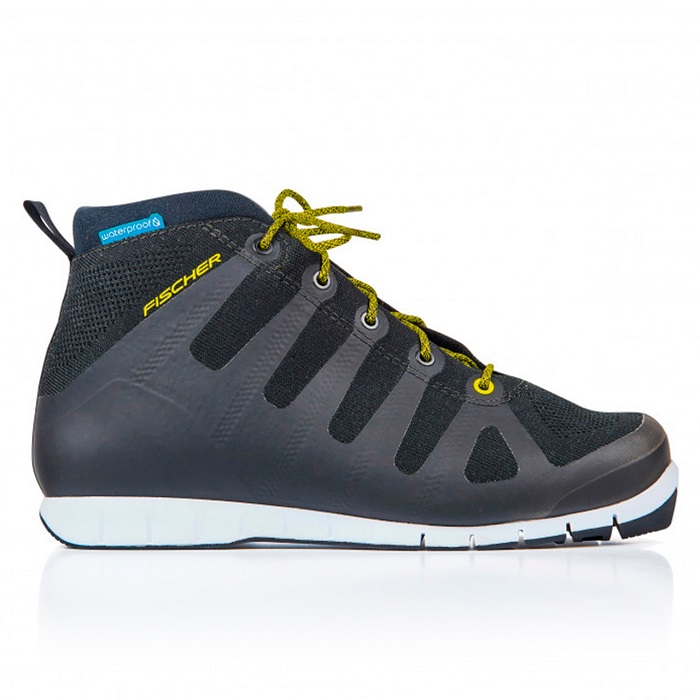 What are Winter Colors for Clothing?
Now that we are almost done, why don't we delve into the world of fashion for a bit and look up the best colors for your winter garments?
If we are talking about active sports clothing, colors that have conquered the leadership are Black, White, Blue, and Red.
Black is an all-season classic that looks great on literally everyone. Besides, stains and grease are not so visible on the black fabric. Unless they are white. If you are planning on having light stains, then White is your color. With white snow clothing, you can even blend in with the surroundings if it's snowy enough if for any reason you would want to. Various shades of Blue match the cold palette of winter landscapes. From Glaucous to Oxford Blue, winter clothing is probably the one that enjoys the abundance of cold colors the most. But if you want to add more brights to this still life, Red is always there, ready to draw your eyes' attention. Especially if you are planning on skiing and want to be as visible as possible. Just in case.