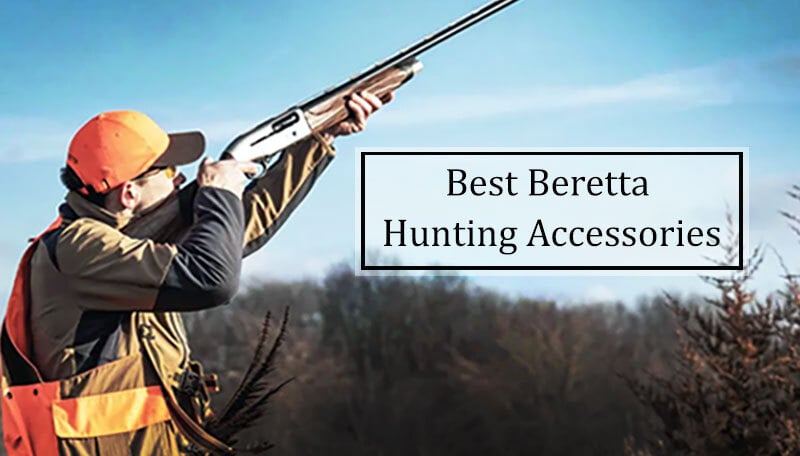 Last Updated on
When gun enthusiasts hear Beretta, the first thing that probably comes to their mind is the legendary Beretta 92 semi-auto pistol that was adopted by the US Army as a new standard-issue sidearm to replace the even more iconic Colt M1911 that lost the battle against "wonder nines" because of bigger rounds and resulting reduced capacity. The pistol also became a service pistol of several police departments and gained popularity with civilians watching action movies where good guys like John McClane and Martin Riggs were shooting a bunch of bad guys with this pistol.
However, the company is much more than the Beretta 92. Today, it's one of the world's leading gun manufacturers producing pistols, rifles, and shotguns, as well as an array of gun accessories and clothing for hunting and shooting. But what do we know about the history of Beretta? We bet now you think, "I came here to read about the best Beretta hunting clothing, so why should I care about their history?" Fair enough. But what if we tell you that Beretta is the oldest active firearm manufacturer operating in the same line of business since, pay attention, 1526. Yep, there's no typo. 
We see now you're interested. So, let's start with a brief overview of Beretta and then look at some of its products that you may consider as parts of your hunting gear.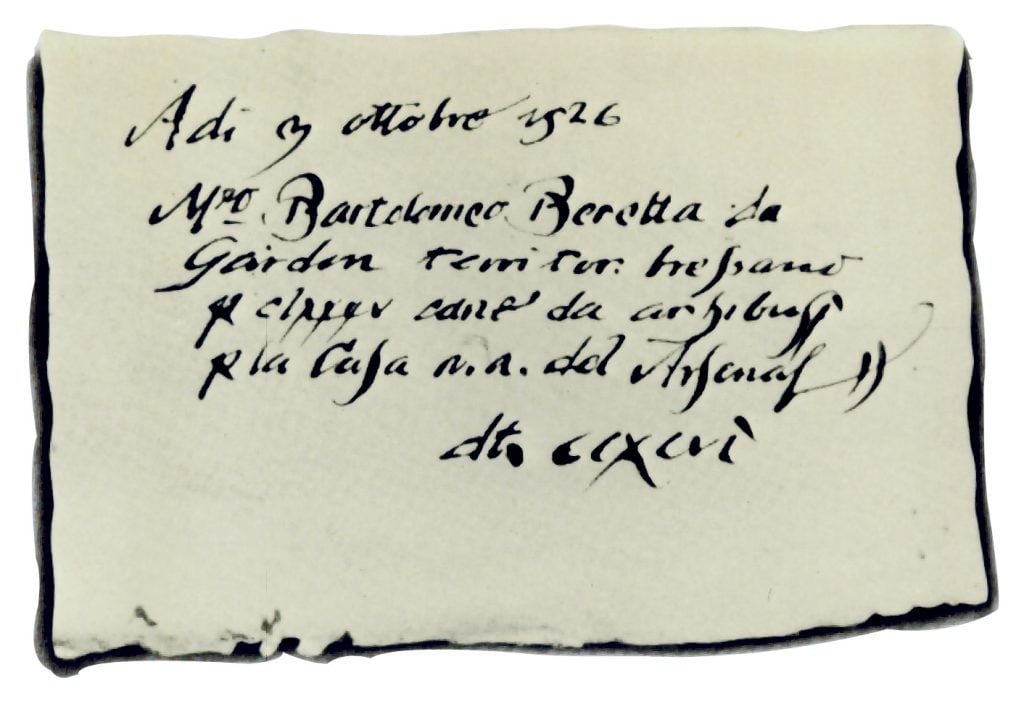 History of Beretta
Far before the birth of Beretta, at the time of the Roman Empire, the river valley of Val Trompia in the northern part of contemporary Italy was discovered as a large deposit of iron ore, which prompted the development of ironworks in this area during the Middle Ages. By the high noon of the Italian Renaissance, Val Trompia became a center for weapon manufacture, attracting hundreds of artisans from Lombardy.
Bartolomeo Beretta was one of those Lombardians who wanted to found an arms manufacturing enterprise near this iron-rich place. And he established it in the village of Gardone, right in the middle of Val Trompia.
Though Beretta is known to be in the business from around the beginning of the 16th century, the company's birth date is considered 1526, the year when Maestro Bartolomeo was paid 296 ducats for 185 arquebus barrels. Since it's the oldest documented transaction surviving to our day, October 3, 1526 is considered the date when Beretta was founded.
During the 16th century, Beretta grew from a local manufacturer supplying gun barrels to Italian city-states to one of the largest exporters in Europe. It even had Henry VIII, the most well-known king of England, as one of its regular purchasers.
So, the business was thriving and uninterruptedly inherited by the Beretta family members regardless of constant wars, famines, epidemics, Italian unification, and other social and political disturbances. It even started the production of entire firearms in the second half of the 19th century. However, the 20th century took the company to a whole new level.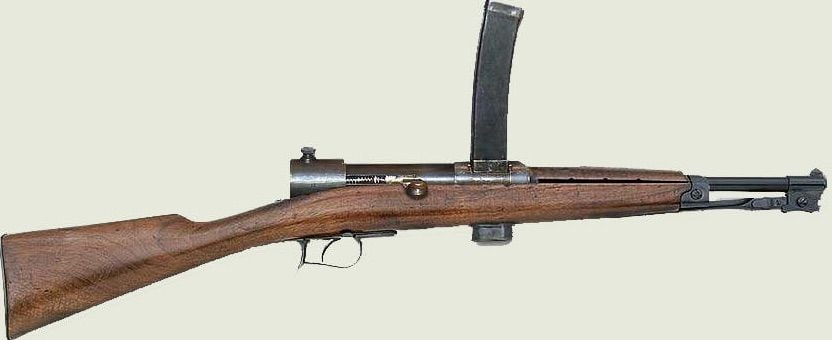 Witnessing the accelerating technological progress, Pietro Beretta, who took the reins in the early 1900s, decided to conduct modernization and introduce advanced manufacturing methods. It also was the time when Beretta registered most of its patents for mechanisms and designs. If it wasn't for qualitative transformations, the company might not have developed one of the world's first submachine guns – Beretta M1918 with the overhead-inserted magazine that used gravity to replace spent rounds. Another not particularly innovative but interesting firearm was the Beretta M1938 submachine gun with two triggers for semi-auto and full-auto fire. Not to say that the company manufactured many recognized semi-auto pistols, from the M1915 and M1934 to the 70 and Cheetah series.
The USA was, and remains, the most desired gun market. No wonder every foreign gun manufacturer strives to enter it, and Beretta wasn't unique in this respect. In 1977, Beretta USA was founded, and in 1987, it opened its own production in Accokeek. However, in 2014, the company had to move its facility to Gallatin, Tennessee, where it makes pistols and a few shotgun models. The rest is manufactured at the Gardone Val Trompia facility in Italy.
1995 was the year of the creation of Beretta Holding that has gathered 14 popular brands under its umbrella, including Beretta USA, Benelli, Franchi, Burris Optics, and many others.
Now that you know a little more about the company, let's move on to our review.
BERETTA Patch Trucker Hat
Imagine yourself spot-and-stalking deer on a hot day in a South Dakota or Kansas prairie. It's definitely the worst time not to have headwear shielding you from the sun. A cap is ideal for such conditions because it protects your head from the heat and spares you of eye fatigue caused by constant squinting in the sunlight.
This Beretta men's cap will provide sufficient protection to your head and won't cause overheating because about ⅔ of its crown is highly ventilated mesh that enhances breathability and heat escape. The velcro closure is easy to adjust and secure.
The men's Trucker hats come in several color variations, including the camo one that uses the Realtree MAX 5 pattern ideal for duck hunting since it's a mimicry type. And if you want to turn your regular cap into a Beretta one, there's always a Beretta Patch that can do so.
BERETTA Uniform Pro Evo Soft Gun Case
Thanks to the high-density padding for better stabilization, this nice Beretta soft gun case will ensure a 100% safe transportation of your firearm to the spot. In the field, your gun is shielded from oil, water, and other liquids by the lining made with a synthetic fabric that absorbs these liquids and doesn't allow them to touch your weapon. The exterior is scratch- and water-resistant polyester. The case is fitted with a sling with padding and a handle, and the closures are the 2-way YKK zips with lockable pullers.
This Beretta gun case fits rifles and shotguns with a barrel length of up to 28 or 30 inches, respectively. If you appreciate the high-quality making, the series also include Beretta Uniform Pro Evo Pouch.
BERETTA Mod.C Tomcat Right-Hand Ankle Holster
Since many states allow carrying a self-defense handgun on hunts, some hunters enjoy that right. Yes, it may seem illogical because, well, you already have your hunting weapon, but let's imagine a situation when you walk to the spot with your weapon resting in a gun case, a danger appears unexpectedly, a person or a wild animal, and now you have nothing to defend yourself with. Besides, you don't even need to shoot that danger in most cases. You can get away with a simple demonstration of a handgun or a shot into the air.
So, thinking this way, you might consider the Beretta Tomcat pistol and the Beretta Tomcat holster. The handgun is chambered in .32 ACP and is very convenient to carry concealed. The ankle holster is a lightweight design, made with brown premium leather that holds up against elements pretty well. The Tomcat holster is secured with two stretchable leather velcro-adjustable straps.
BERETTA Women's Retriever Field Vest
The series of Retriever hunting vests for men and women is tailored for safe and comfortable hunting. This nice Beretta upland vest is comfortable and lightweight and will serve as a perfect layering piece for your hunting apparel system. It's made with heavy-duty water-resistant cotton and features abrasion-resistant shoulder inserts for extended service life. On the back, the vest has a zippered game bag with waterproof lining, and on the front, there are two expandable flap pockets. Blaze orange will make you much more visible to other hunters.
Final Words
Beretta is a brand that you can trust. Its guns are legendary, and its accessories and clothing for hunting, shooting, and tactical applications are the best-quality pieces intended to enhance your experience and help you deliver better results. So, we definitely recommend you visit our store and see what else Beretta has to offer to our community of adventurers. Gritr Outdoor offers the mentioned Trucker hat, gun case, Retriever vest, Tomcat holster, and many other Beretta garments and accessories for sale. So make sure to check them out.