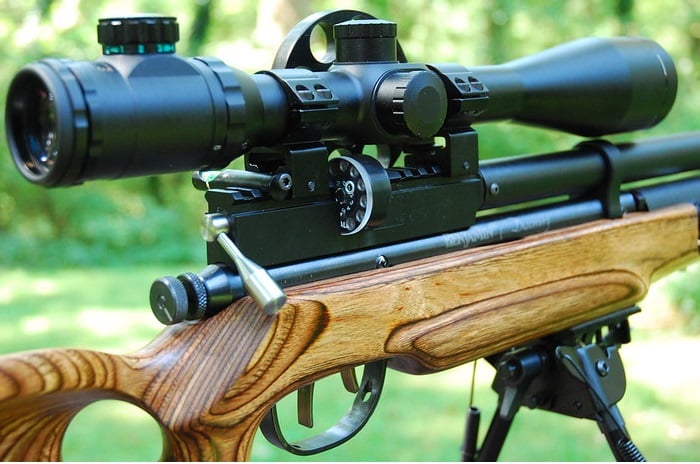 Best Burris RifleScopes For Sale
Visit Our Store
Have a hard time choosing from dozens of rifle scopes with similar names? We got you there. Today's abundance of goods can be confusing, as every company advertises their products as the best ones out there. Could there be that many "best" items? We will leave the judgment to you. Our work is to tell you about the goods we are selling, not to give out crowns and titles.
Many companies specialize in hunting optics, Burris is among them. For the last 50 years, they have been accumulating engineering experience to offer more quality and value for the price. Burris scopes are frequent flyers in top lists and they have every reason to be there.
Burris Fullfield scopes were quite an innovation when they first appeared on the market. They offered a field-of-view wider than other scopes and were fitted with features like steel turrets to ease the target adjusting and bullet-drop compensating reticles for enhanced accuracy. The Burris Fullfield E1 is the worthy successor of the renowned series.
Burris Fullfield E1 Riflescope series includes:
Fullfield E1 Riflescope 3-9x40mm
Fullfield E1 Riflescope 4.5-14x42mm
Fullfield E1 Riflescope 6.5-20x50mm
As this is a Burris Fullfield E1 4.5-14x42mm review, we will first focus on this particular scope and then will compare it with its closest relatives.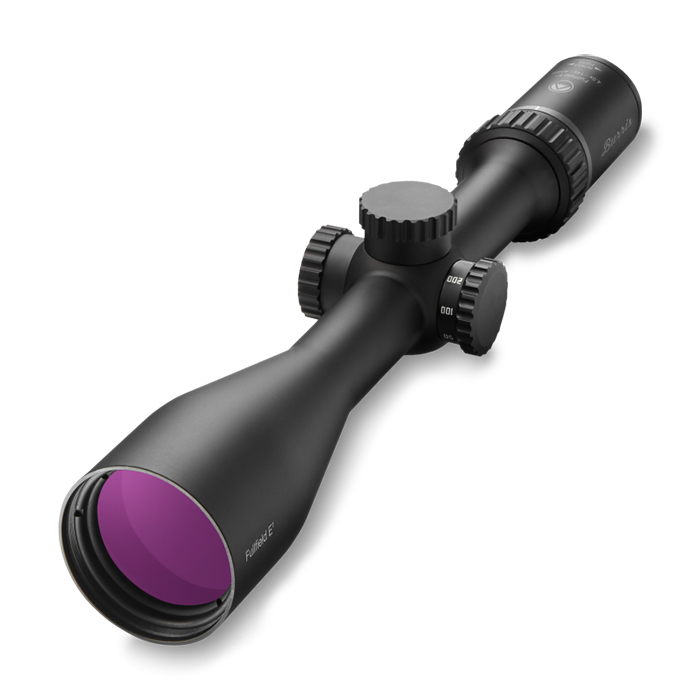 Fullfield E1 Riflescope 4.5-14x42mm is the middle child of the E1 series. It is a variable scope, which allows you to adjust the magnification from the lowest value (4.5 power) to the highest one (14 power), fixing any number in between them. The most versatile scopes are the ones having the largest magnification ranges, but this universality comes with a higher cost.
This scope offers a variety of features to improve your accuracy. Turret indications will reflect changes in the point of impact, thus you will immediately know if your shot strays from its intended location. The scope needs to hold zero through any influence, and the double spring-tension system will take care of this, sparing you the need to keep zeroing it yourself.
The main element of every optical device is its lens. Fullfield E1 Riflescope 4.5-14x42mm lens is made from high-grade glass that ensures high image clarity and brightness and offers sufficient durability. Lenses are susceptible to extensive lighting, which might hinder their performance. To shrink the inconvenience, a special coating is layered on the lens surface. Hi-Lume multi coating improves low-light performance and eliminates unwanted glare.
A scope body is another important element, as it holds the lens in place. Burris Fullfield E1 rifle scopes are filled with nitrogen to prevent internal fogging in cold and wet weather. A durable 1-piece outer tube can withstand vibrations from the recoil of even the heaviest calibers.
BURRIS Fullfield E1 4.5-14x42mm comes in 3 variations, according to the type of reticle implemented
Long Range MOA Reticle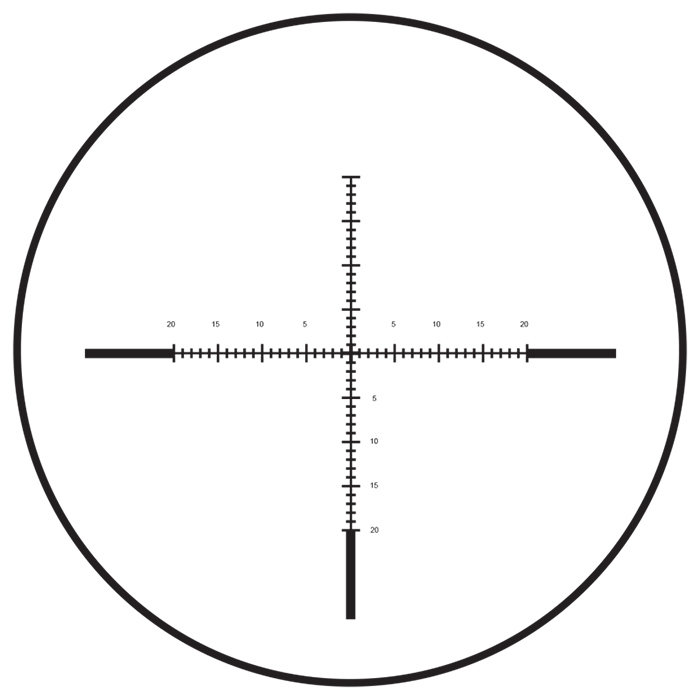 This type of reticle is the most suitable variant for long-range shooting. The ultra-fine center area allows users to engage targets with exceptional accuracy. MOA-based exclusive Burris design enhances precision for long-range competition without cluttering or distracting the view. Such a design increases speed and precision for wind hold-off, range estimation, and impact measurement. If you are planning on hunting predators and varmints from significant distances, this will be an excellent choice.
Ballistic Plex Reticle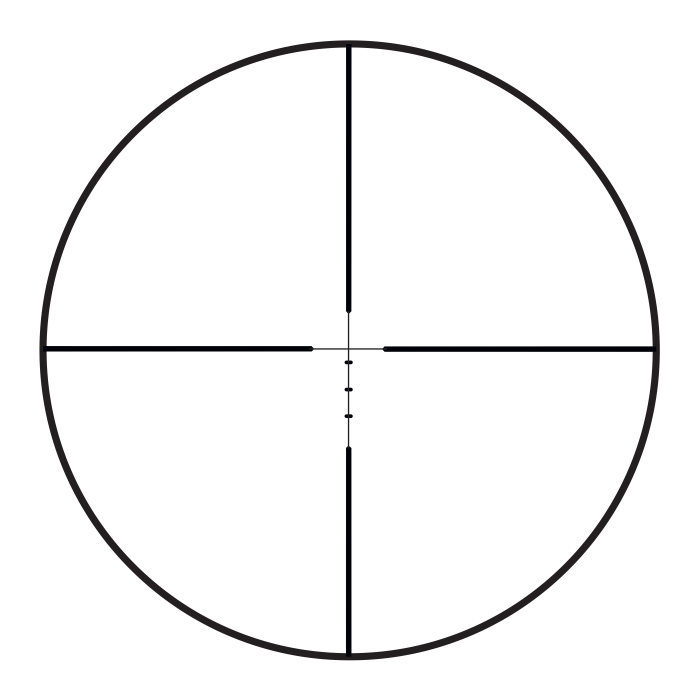 According to Burris, the Ballistic Plex is the simplest, most effective, and most elegant trajectory compensating reticle for hunting. It is not encumbered with unnecessary markings that might have obstructed the view, which makes this reticle extremely easy to use. The design allows for trajectory compensation up to a distance of 500 yards. Ballistic Plex reticle is compatible with any caliber or bullet weight.
Ballistic Plex E1 Reticle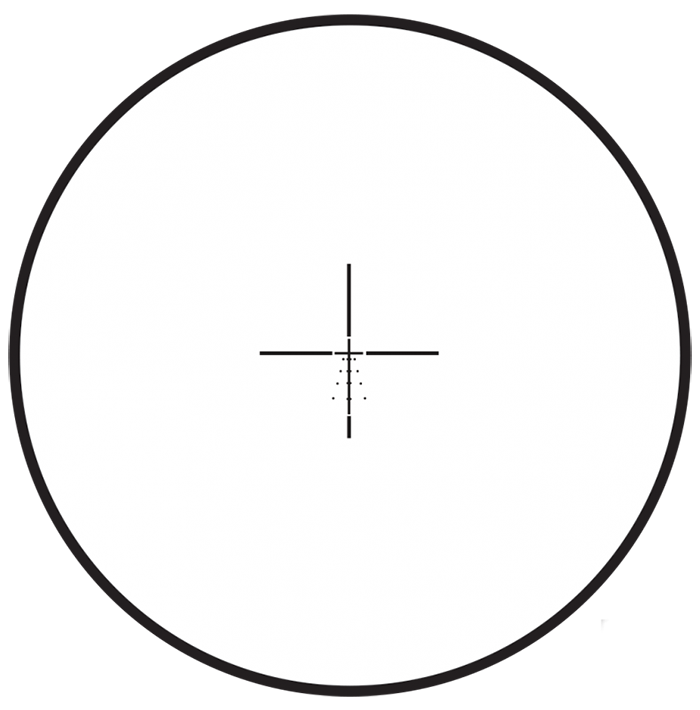 The Ballistic Plex E1reticle was designed to mitigate the main hindrances of long-range shooting: measuring holdover at distance and hold-off for wind drift. Cascading dots allow for easier wind adjustment. This reticle is simple, precise, and comfortable to use.
Now that you've got acquainted with all the features of the Burris Fullfield E1 4.5-14x42mm Riflescope, it's time to compare it with the neighboring models.
Magnification degree is not the only factor that should be taken into consideration when choosing a scope. Otherwise, every producer would only try to exceed it, not caring about other factors. Field of view is an equally important characteristic. FOV is the amount of view you see through your scope from right to left at 100 yards. The thing is that with increasing magnification the field of view goes down, thus you will see fewer surroundings. While the starting FOV of Fullfield E1 4.5-14x42mm is 22 feet, it is only 18 feet for Fullfield E1 6.5-20x50mm Riflescope. You can reach 18 feet FOV on 4.5-14x42mm when zooming your scope, but you won't be able to get 22 feet FOV on 6.5-20x50mm.
Burris Fullfield E1 4.5-14x42mm was created to become the middle ground of the Fullfield E1 series. It offers a notable increase in magnification in comparison to the 3-9x40mm scope while providing a noticeably wider field of view than the 6.5-20x50mm model.
If you are looking for a compact scope with a large field of view for quicker target acquisition and sufficient variable magnification power for shot placement, look no further. BURRIS Fullfield E1 4.5-14x42mm Riflescope is a perfect choice when you need more than a standard x9 hunting scopes magnification, but don't want to sacrifice the observation width. The variety of available reticles is the cherry on the top of this mountain-shaped Burris cake.