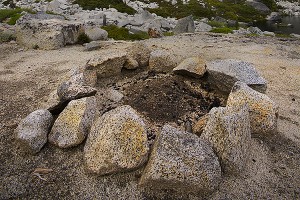 Tips For Cooking And Hanging Out Without A Campfire
There is nothing more joyous than perfectly executing a campfire meal over the open coals of a fire pit. The sizzle and smell of cast iron or the fun of hot dogs and smores on sticks will draw the whole crew around the fire pit in short order. Even the act of building a fire brings back a primitive satisfaction in most campers. However, there are times when you can't safely, ethically or practically cook over or gather around an open campfire. If this is the case for you this year, don't cancel your camping trip. There are plenty of meal options and entertainment options that allow you to keep the campfire cold.
Reasons For Fire Management
There are many reasons why cooking or starting a campfire might be impractical for your camping trip. Every year, large areas of the Western United States experience fire danger from droughts, lightning strikes, and worst of all, camper's negligence. Record temperature summers, pest impact like beetle kill, and the over-domestication of forests are other reasons why a forest fire might start. However, humans remain the largest cause of forest fires, and the National Park Service estimates that over 90 percent are started by humans.
States and counties that contain large tracts of forest do all they can to reduce fire danger, but when a fire ban is in effect, it is up everyone to ensure that no open burning takes place. Yet every year someone thinks they are above the fire bans. Sometimes it is a tourist who has no experience with fire danger, and thinks it is nothing to worry about despite warnings. However, most of the time the guilty party is someone who thinks "they can handle it, their fire won't get out of control." The fact is fire bans are a big deal, and those who start them can face stiff fines or even prosecution and jail time. Long story short, check your area for fire bans before you ever start that fire, and always be responsible when open fires are allowed.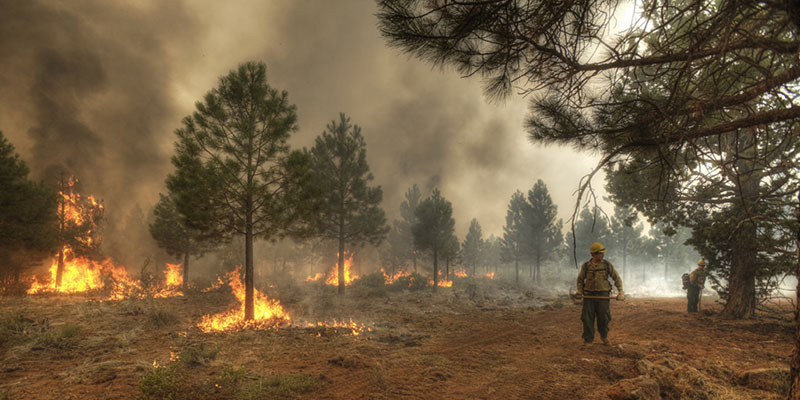 It's not just fire bans that prevent camp fires, those on rafting trips and backpacking trips often can't start a fire for practical or ethical reasons. So let's take a look at some ideas to keep you fed and entertained without the campfire.

Camping Stoves
Often a fire ban does not extend to liquid fueled stoves like those that use propane canisters, and this means you can still grill/cook out on your camping trip without breaking any rules. The one caveat comes with the use of a valve. Any camping stove should be easily extinguished with the use of a shutoff valve. Any model that doesn't use a shutoff valve could become illegal depending on the level of fire ban. It's also just safer and easier to use a variety with a value anyway.
There are plenty of advantages to using a camping stove over a campfire. First, it is easier and faster to prepare a meal with a camp stove, and you don't have to build up a solid coal bed just to begin cooking like you do over a campfire. You can also use conventional cookware and pots like you use in the kitchen, so you don't have to spring for that sometimes pricey cast iron. The addition of a multi-burner stove also allows for more creative dishes, and even some meal favorites that otherwise seem impossible to cook over an open fire.
When shopping for a camping stove, you'll encounter two main varieties: car camping (large or often just "camping" stoves) and backpacking stoves. Camping stoves are large, generally powered by propane, and allow you to cook a large meal comfortably on a big cook surface. However, they are heavy and not recommended for use if you're not camping near your vehicle. Backpacking stoves are much smaller, use efficient fuel sources, and generally only work with specialized cookware. Some backpacking stoves will only be designed to boil water, which is appropriate if you only plan on making freeze dried meals and coffee / tea with them.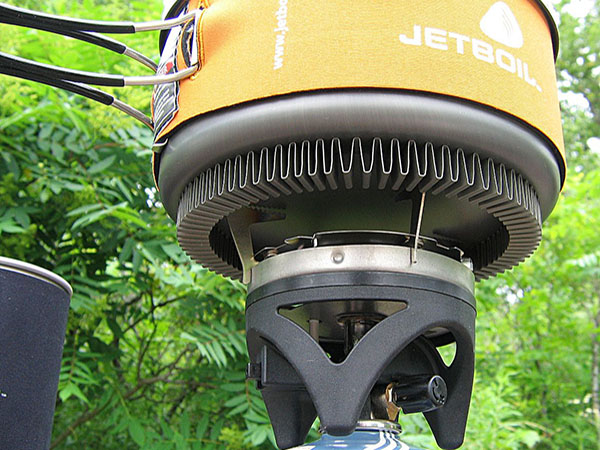 One note on freeze-dried meals. There are many brands targeted at campers these days, and they are great warm meal options for those confined to cooking under a fire ban. The bonus is prep is a snap. You just need boiling water and a pouch of food and "voila," dinner is served.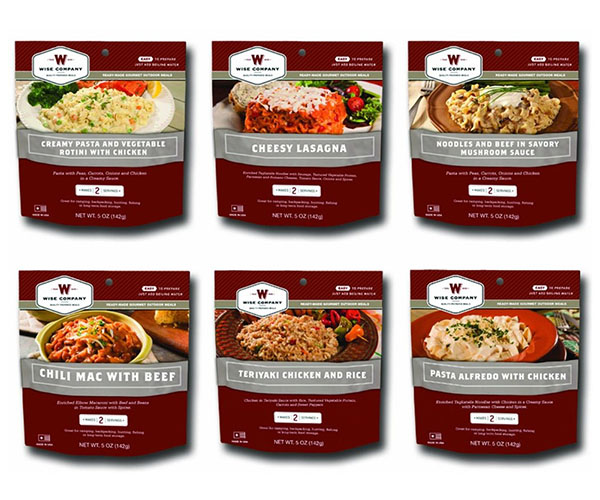 Go With All Cold Meals
Hot summer trips need not revolve around warm meals at all. If you have a large cooler, you can pack a meal plan that requires no heat whatsoever. This actually isn't a bad plan if you've been sweating all day in the sun. Cold cuts, sandwiches, fruit and vegetables, hummus, chips and crackers can form a pretty solid fare by themselves. Once again, you save some prep time relying on this method of cooking, and you can spend your time enjoying other activities instead of cooking.
Entertainment Options
Once the sun goes down, the group gravitates towards the fire pit for socializing. The fire itself is mesmerizing, and it's a relic of our ancestors' nature to rely on fire for safety and warmth after the sun set. When you cut this tradition out of a camping trip, it can leave the night feeling a bit empty. Yet there are plenty of things you can do to warm up the night without a fire. The first and arguably most important thing to do is set up plenty of light. This can make it feel like the dark isn't creeping in, but rather that the party is continuing after dark. Flashlight, headlamps and most importantly lanterns are key to keeping the vibe upbeat after the sun sets. You can try different color lanterns placed in the fire pit to create a similar atmosphere.
Once your lighting options are set up, you can go about your night as if you had a campfire. The lack of a mesmerizing fire can actually create other opportunities, like that for card games, board games or other diversions. Don't forget to fire up the stove again to make smores or warm drinks for the evening.
Warmth
The fire pit is often just as needed for warmth as it is for entertainment. So when you're heading out to camp without a fire, be sure to load up on extra gear if it's going to get cold at night. Extra jackets, hats, gloves and blankets might be necessary to keep everyone social and going after the sun sets. If you're especially concerned about warmth, check out heated insoles and hand warmers for a little extra. These run on batteries and can transform a chilly evening into a pleasant one.