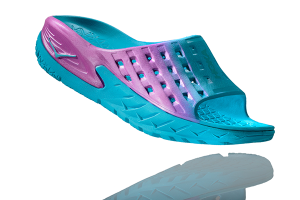 We take a closer look at Hoka One One's exciting new Recovery Slides launching in 2017.
More and more athletes, runners and trainers are integrating recovery sandals into their post run or walk routines. The recovery sandal has existed in some form for years now, but what's exciting about the concept is companies are finally designing sandals for the explicit purpose of post workout recovery. One of our favorite athletic shoe brands, Hoka One One, is releasing their interpretation on the recovery sandal, The Ora Recovery Slide, as part of their 2017 line. Let's take a closer look at what a recovery sandal should do, why Hoka may be the perfect brand to put out these sandals and what the Ora Slide offers.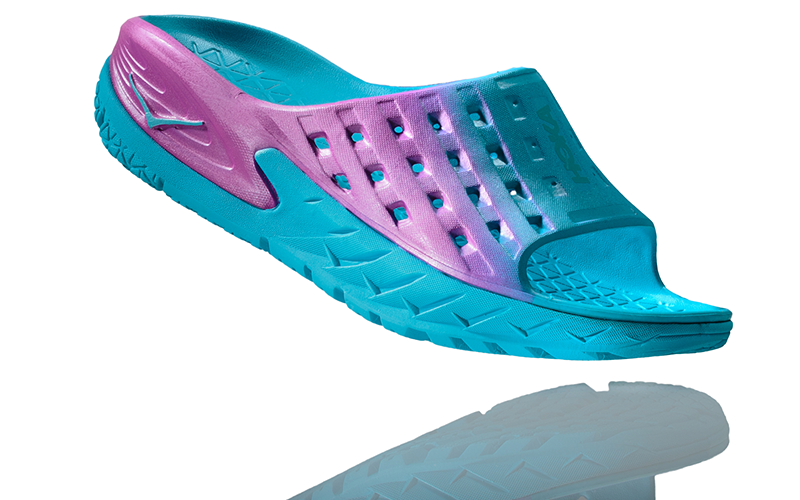 Recovery Sandal Function
The idea of a recovery sandal is really quite simple: it's footwear that you put on after an intense run, walk or hike. A recovery sandal can be well suited as something you change into after a triathlon or simply what you wear around the house after a run. After all that time your feet spent confined in a running shoe and athletic sock, a recovery sandal lets your swollen feet stretch out, breathe, and recuperate, especially during the few hours right after your workout. A good sandal will have ample support for your arches and an open design to encourage air flow. Recovery sandals should also have a decent tread, because well you don't want to be slipping around after an intense run. Simply put, a recovery footwear should make your feet feel good after any workout.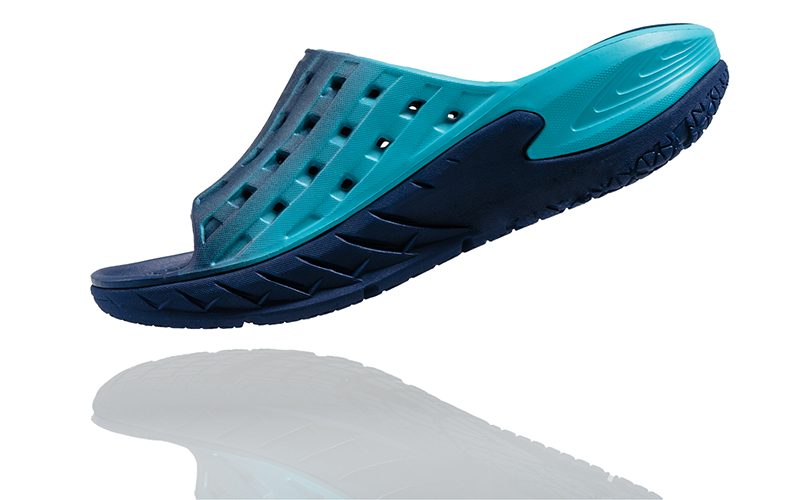 Hoka One One Technology
Perhaps what makes Hoka's new recovery slide so exciting is how their existing line of shoes function. While many companies were transitioning to the "minimalist" running fad a few years ago, Hoka did the exact opposite. The beefed up their midsoles to maximize comfort and shock absorption and they positioned the runner's feet deep inside that midsole instead of resting the feet on top of it like other brands. In addition, Hoka designed the tread like a rocking chair, and as you move you can find your natural running gait with superior push-off after each step.


All these unique developments have created an athletic shoe line like none other, and comfort and support are some of the strengths you'll get in Hoka shoes vs. their minimalist cousins. So when you think about Hoka's designs and integrate them into a recovery sandal, you've got something to be excited about. Hoka's shoes are already comfortable when you run in them, but if you can slip into an open-toed recovery sandal with a similar oversized midsole afterward, you can already imagine the relief your tired feet will feel.
Hoka's Ora Slide
Now that we've explored the concept a little deeper, let's break down what exactly the Ora Slide offers. The sole is composed of a soft EVA layer for step-in comfort, and those tired feet will receive immediate support as soon as you put the slide on. Hoka's signature Meta-Rocker design is present on the sole, and it is slightly smaller when compared to Hoka shoes since you won't need such a drastic rocking action. The tread on the slide is also specially designed to support your feet and give you ample traction.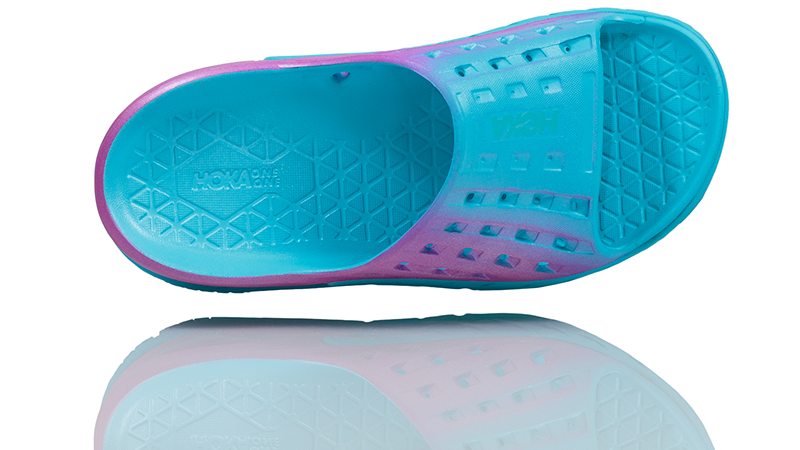 The Ora Slide is lightweight with an average weight of 5 oz. for women and 6.5 oz. for men. The 2017 line is available in 6 colors, three for men (blue/citrus, black/anthracite and medieval blue/blue atoll) and three for women (pink/blue atoll, black/anthracite and medieval blue/blue atoll). If you happen to get the Ora Slide dirty while recovering, you can rinse it off quickly and it'll be ready to go for your next workout.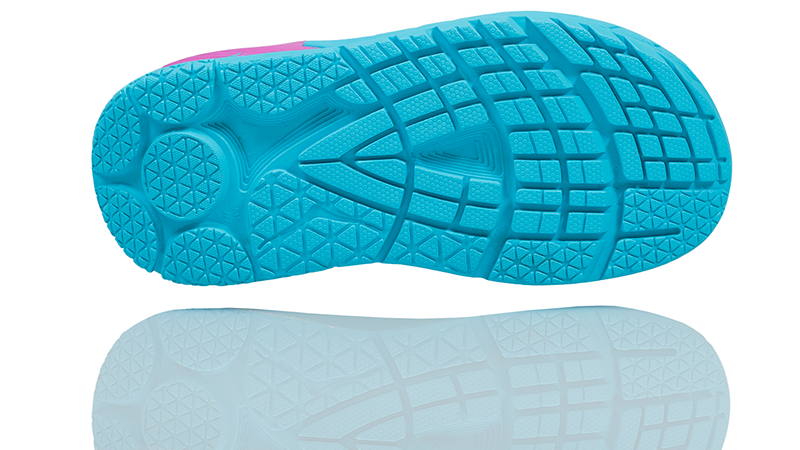 UPDATE: the Hoka One One Ora Slide is now available here at Gritroutdoors in both men's and women's sizes and styles. You can get the color and men's or women's size you're after for just $49.95 (prices and availability subject to change).