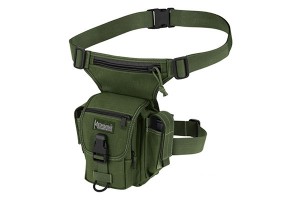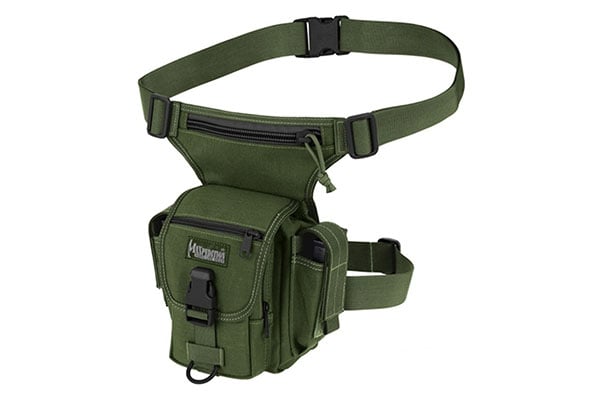 Sometimes you need to bring a lot of gear into the field with you, and in times like that you need the largest, most rugged backpack you can get your hands on. However, there are other times you don't need near as much equipment, basically a pair of binoculars, a knife, a bottle of water, energy bar and maybe a handgun for protection. In cases like this, it makes no sense to bring your giant backpacking setup. Instead a lightweight scouting pack will suit your needs just fine. We take a look at six scouting packs that are great options for the upcoming hunting season.
Badlands Bino X Bivy
Badlands has created a high quality bino bivy and scouting pack in one in their Bino X Bivy series of packs. These packs are meant to be worn with the binoculars housed in front of you so you have quick access to glass when you need them. Comfortable straps in a traditional backpack like style help shoulder the load as you hike. This pack has a total storage space of 200 cu. in., and you can attach a compatible Badlands hydration bladder if need be. A magnetic enclosure makes retrieving your binoculars fast and easy, and it's far quieter than a zipper. The Bino X pack is rated for binoculars up to 10×50 in size. This bivy may not hold enough gear for some, but it does present an interesting scouting pack option for many hunters.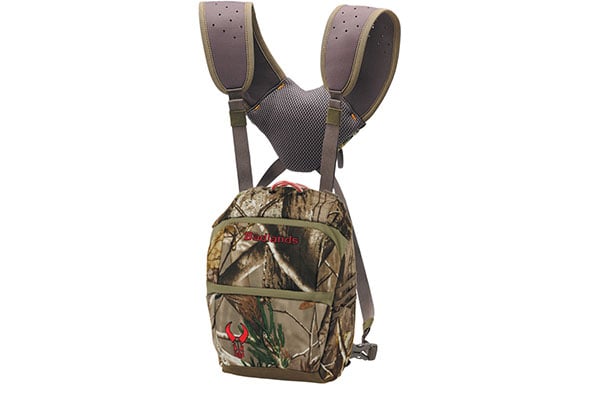 Price: $99.99 right now at gritroutdoors.com
Eberlestock Nosegunner Bino Bivy
An interesting alternative to the Badlands Bino Bivy comes in the Eberlestock Nosegunner Bino Bivy series. This pack has a similar styling to other bino bivys, but a key difference comes in an integrated pistol or revolver holster. Those who scout in dangerous country where a revolver or pistol is necessary will love the quick access to either the binoculars or handgun. The back panel has MOLLE webbing for a hydration pack, but the options don't stop there. The Nosegunner can affix to other Eberlestock packs, another unique offering from the brand. This pack does have a smaller bino size limit than the Bino X as it only accepts 10×42 or smaller binos.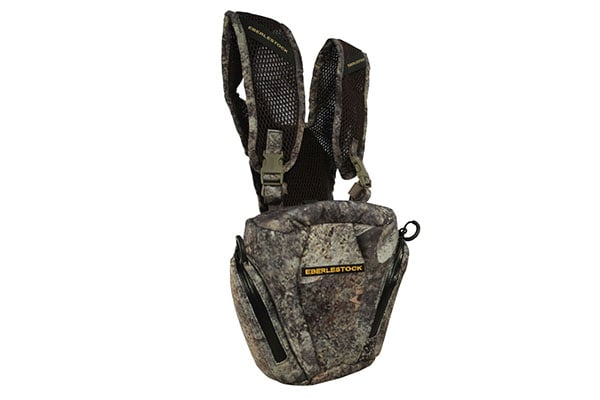 Price: $129.00 right now at gritroutdoors.com.
Badlands Ambush Fanny Pack
The term fanny pack might not conjure up images of coolness, but for a hunter on a lightweight scouting mission, it can be just the right pack for the job. The Badlands Ambush hip pack has an impressive storage size of 850 cu. in. (800 cu. in. in the main compartment), and it features two small side pockets located on the thick padded hip belt. The Ambush pack has water bottle pockets for quick hydration access, and it can be adjusted so you're carrying the bulk of the weight on your side, front or back depending on user preferences. This is a no-nonsense option for those that need to carry a little more gear but don't want to carry it like a backpack. This is also a good stand pack for hunting season.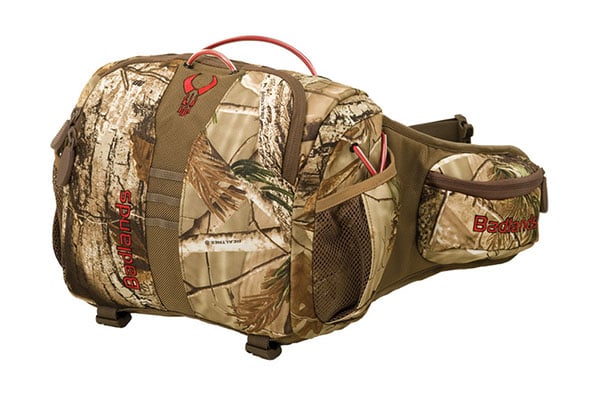 Price: $69.99 right now at gritroutdoors.com.
Eberlestock Multipack
The Eberlestock Multipack starts as a hip mounted pack, but it can be worn a variety of ways. This pack has 10 pockets and a large compartment for binoculars, a digital camera or handgun, and the main compartment opens up so you can immediately see into it when this pack is worn on your hip. A belt loop allows you to slide the pack into your belt to create a firm attachment, but you're not confined to just wearing it on your hip. With an additional Eberlestock APSK Chest Mount Kit and Padlock system equipped harness (sold separately), you can also wear this like a front pack or traditional backpack. The versatility of this Multipack is definitely its strong suit, especially for those that aren't sure which carrying method is best for them when scouting.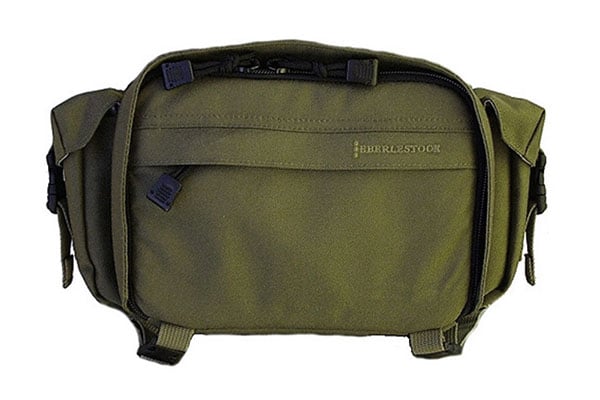 Price: $49.95 right now at gritroutdoors.com.
Maxpedition Thermite Versipack
Maxpedition's take on the hip pack, the Thermite Versipack, is a true gear organizer and a great lightweight pack for those who don't need to carry a lot of gear into the field. It is made from 1000-Denier nylon so you don't have to worry about it taking damage from briars and branches, and a water resistant coating helps shed rain and snow on those wet hikes. This pack has one large main compartment and a wealth of side pockets perfect for items like knives, flashlights, shells and more. You can't get this pack in camo finishes, but the flat earth color options should be adequate for most hunters' needs. If the Thermite size isn't large enough for your needs, it also comes in Proteus ($72.99) and Fatboy ($92.99) versions.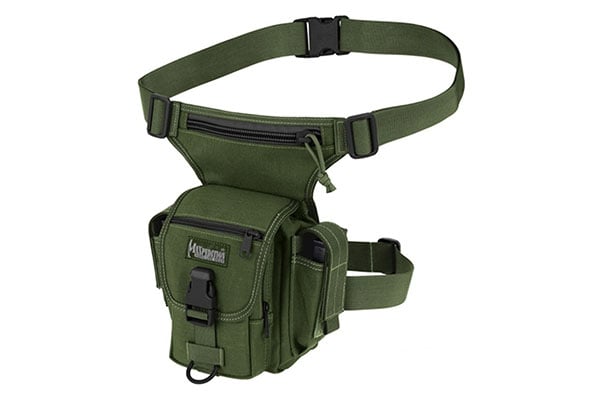 Price: $61.99 right now at gritroutdoors.com.
Eberlestock Mini Me Hydro Backpack
If the previous scouting pack options aren't substantial enough for your needs, check out the larger Eberlestock Mini Me Hydro Backpack. This 1200 cu. in. pack (this includes space offered in a fold-out game/bird bag) comes with an integrated 3 liter hydration pack, and like all Eberlestock packs, optional Gun Scabbards and other accessories can be mounted to this pack for more storage space and versatility. The Mini Me is also waterproof, which is great to know when you're trekking through pouring rain. This pack is definitely a steal for the price and versatility it offers, and the integrated game bag is a bonus for bird hunters.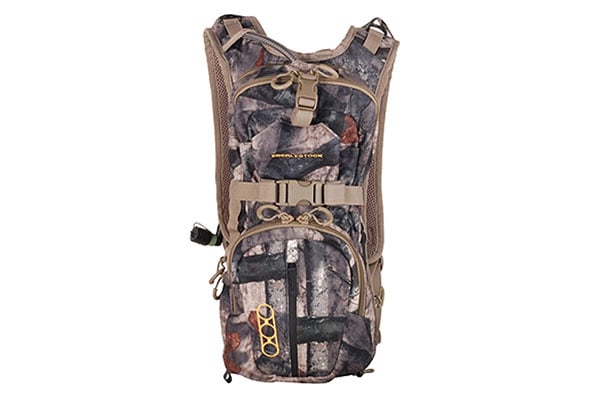 Price: $149.00 right now at gritroutdoors.com.
Prices and availability subject to change at gritroutdoors.com.