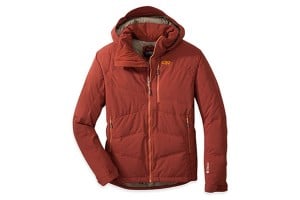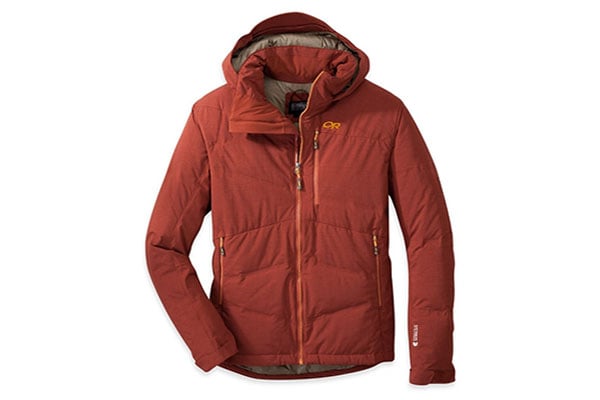 Are you still relying on that old winter jacket from the 90s to get you through the colder seasons? You know, the one with dirt and dust ground into the outer shell and a zipper that barely functions? Well sounds like it's time for an upgrade, and these days you can get an excellent jacket with plenty of great features for a reasonable price. Before you buy, let's break down some basics on what to look for in a winter jacket.
Basics
The primary function of a winter jacket is to keep you insulated when the weather is cold. The proper jacket should insulate you both when you're active and when you're stationary. Because of the added insulation, winter jackets are bulkier than their lightweight jacket or rain shell cousins. This said, you should be able to add a lightweight jacket underneath your winter jacket on those extremely cold days, a process known as layering. Winter jackets also tend to be longer than lightweight jackets and extend down below your pants pockets in most models.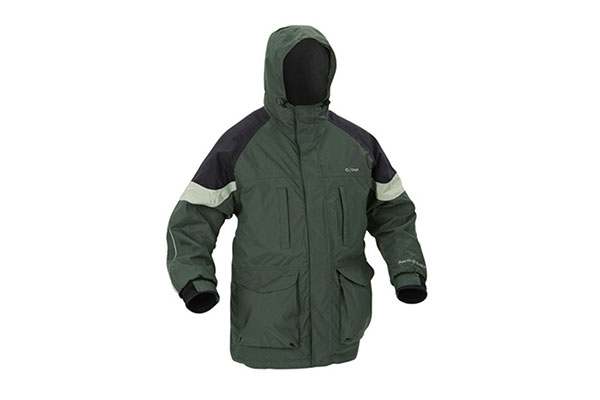 In addition to adequate insulation, winter jackets need to have a waterproof and breathable shell. The waterproof resistance will shed rain and snow away while the breathable design will allow vapor and heat to escape, keeping you dry and resistant to the threat of hypothermia when you're active. Note the difference between waterproof and water resistant. Waterproof shells will bead water away and are more expensive. A water resistant jacket will resist initial exposure to moisture like rain and snow, but eventually the jacket will begin to take on water as it becomes heavier and less effective at insulating the wearer. The choice between waterproof and water resistant is up to you, but if you hike, ski, or snowshoe, you'll absolutely benefit from a waterproof jacket.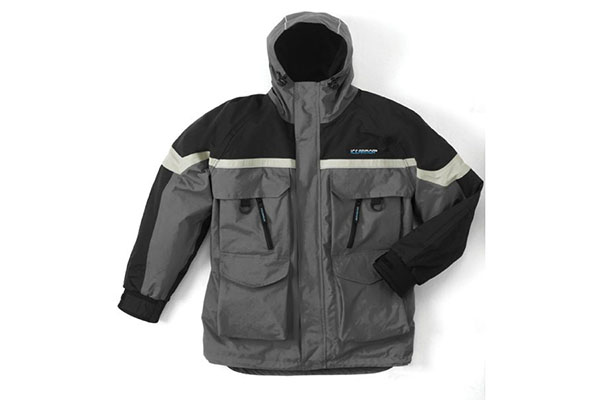 Down Vs. Synthetic Insulation
The classic debate in jacket insulation (and sleeping bag insulation) is down vs. synthetic insulation.
Down
Down is nature's optimized insulator, and we have yet to replicate a synthetic insulation that can match its effectiveness. Any jacket made with down insulation will generally be warmer than its synthetic counterpart. Down is also lightweight, and it doesn't take up a lot of space, meaning you can get a warm jacket without a lot of bulk.

Down does have some drawbacks that you should be aware of before purchasing. First off down is more expensive than synthetic insulation, and it does require more care to maintain than synthetic insulation. Down also has some drawbacks when in use. If down gets wet, it looses much of its insulating properties. Down also takes a very long time to dry. Once wet, don't count on your down jacket to provide useful insulation for several hours. Some of down's weakness to moisture can be mitigated by a good, waterproof outer shell, and varieties of water-resistant down are becoming more popular. Still if you get soaked in your down jacket, it can become a problem if you can't get to your vehicle or shelter in a reasonable period of time.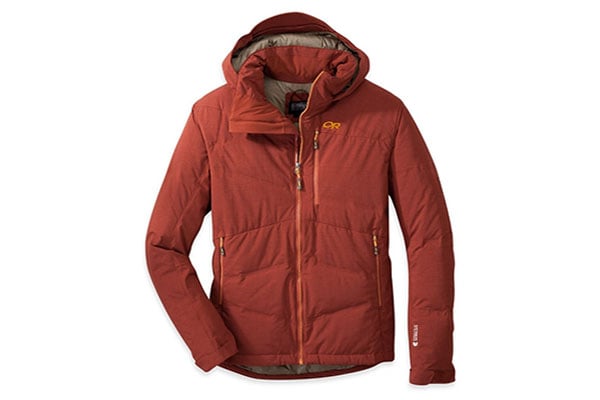 If you think down is the right material for you, take note of how the fill power is calculated for down jackets. Fill power is a measurement of the loft of the down per one ounce. Fill power ratings range from 300 to 900 fill. The more fill you have in your down jacket, the warmer the jacket will be. You can also expect higher levels of fill to last longer, but they will cost more. Think of fill power as a wad of down packed into a cylinder. One ounce of 300 fill down will extend to loft or insulate 300 cubic inches when extended. As far as down jackets are concerned, the higher the fill power the better.
Synthetic
Synthetic insulation is a man made alternative to down insulation, and it does have some strengths when compared to down. Synthetic insulation maintains its ability to trap warmth even when exposed to water, and you don't have to worry about it getting wet nearly as much. Synthetic insulation also lasts longer than down and maintains it shape even after years of use. Most importantly for some users, synthetic insulation is cheaper than down, which means you can get a proper winter jacket for less.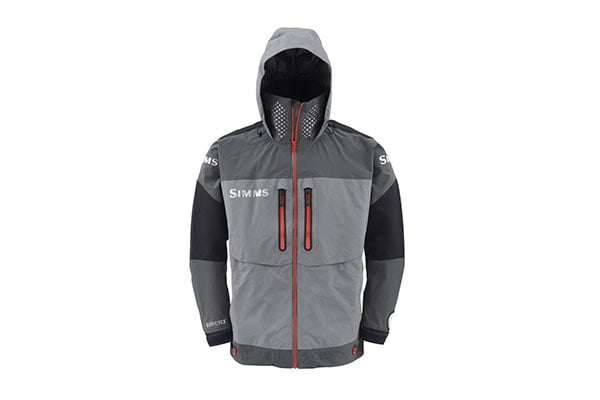 Synthetic does have an important drawback to note. It is much more bulky when compared to down, and this is because more synthetic insulation needs to be packed into a jacket to mirror a similar insulating factor. So although a synthetic jacket will likely be cheaper than a down jacket, it will also be bulkier, which could be a deal breaker for those who need full range of motion while wearing a jacket.
Extra Features
With the insulation dilemma covered, we can turn to extra features to look for in a jacket.
Zipper
At some point we've all had that cheap jacket with the inferior zipper, and it can be a pain to use. This is why it's always wise to get a high quality zipper in your jacket to first minimize snags when using it. However, inferior zippers can be a liability too, since some models are not waterproof and can create a leaking point in an otherwise well-sealed jacket. If you need a waterproof jacket, don't forget to check the zipper quality as well. Many jackets have a storm flap that fits over zipper, and this can reduce the need for a waterproof zipper, and cut cost for users who don't plan to be in extremely demanding conditions. One other feature to look for is a two-way zipper, which allows users to adjust the jacket from both the top and the bottom of the zipper. This makes tasks like retrieving items in pockets easier.
Hood
Really any proper winter jacket should come with a hood, even if you plan to wear a stocking cap with it most of the time. A hood can help shed rain or snow and trap heat when the temperatures really dip. If you're worried about it being in the way at times, you can either get a hood that detaches or zips up into a pouch when not in use. It's better to have the option of a hood and not need it rather than not have the option at all.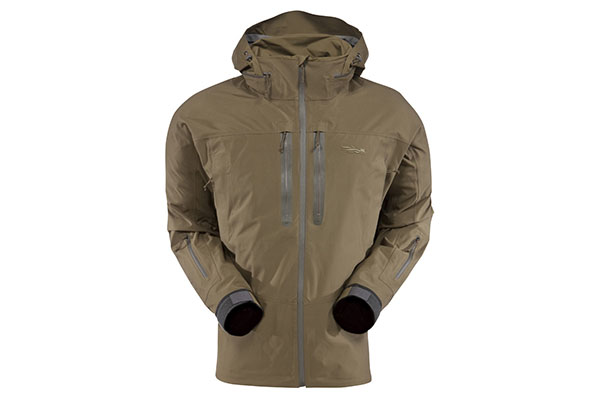 Cuffs
Adjustable cuffs are another feature to pay attention to in a winter jacket, and they can help keep warmth from escaping from your arms when used. Essentially a good cuff will Velcro up around you glove to create a tight seal when you're out and about.