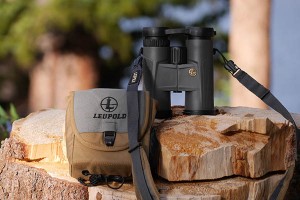 By David Link
The Leupold BX-2 Tioga HD Binocular line is new for 2017 and offers a "premium budget" level of performance. But wait, nothing about Leupold translates to "budget," so what you'll find in the BX-2 Tioga is a great mid-level binocular at an attractive price.
We've seen a lot of great products come out of Leupold in 2017, from a compact thermal scouting device in the Leupold LTO-Tracker to a pair of high-country scouting binoculars in the BX-5 Santiam. Today we're going to look at another important addition to the Leupold family, a reliable pair of binoculars designed to enrich your next hunting or outdoor adventure. While the BX-2s come at a low price point for a Leupold product, they aren't entry-level in the Leupold line either. There are BX-1 roof prism and porro prism models that are available for those with a tighter budget. What you'll get in upgrading to the BX-2 is better image and optic quality, a sleeker, easy to handle design, and Leupold's signature Twilight Max Light Management System. Let's take a closer look at the BX-2 Tioga HD 8x42mm Binocular with Leupold's new Shadow Grey finish.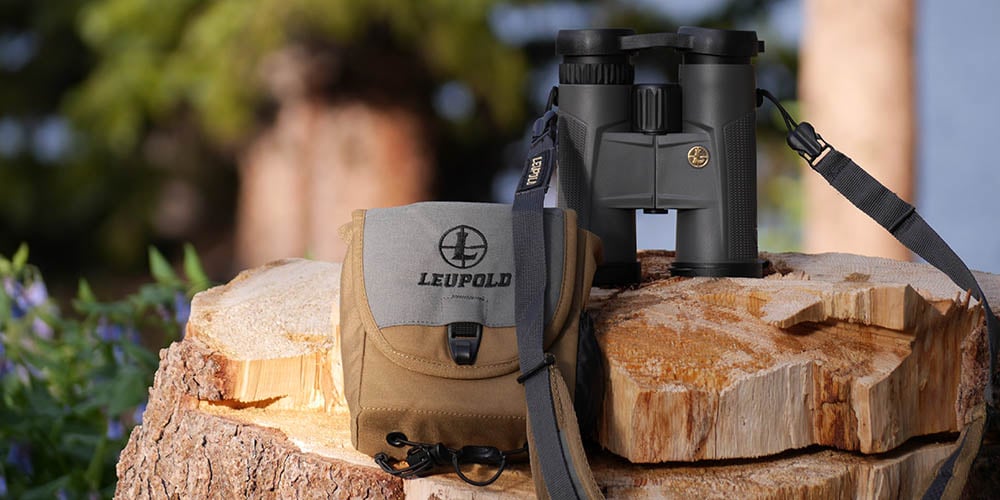 Basics
Color / Finish
First and foremost, Leupold has moved away from their black color finish on previous models and transitioned to a Shadow Grey finish, something that is immediately apparent in these new BX-2 Tiogas. I assume this is for visibility reasons, as in a pair of jet black binoculars shine and stick out more than a pair of flat grey binoculars in the field. Since staying hidden is a primary concern for hunters, I would opt for a flat gray binocular over a black pair too. Of course if you're really concerned, Leupold offers the BX-2 line in Mossy Oak Break-Up Country as well.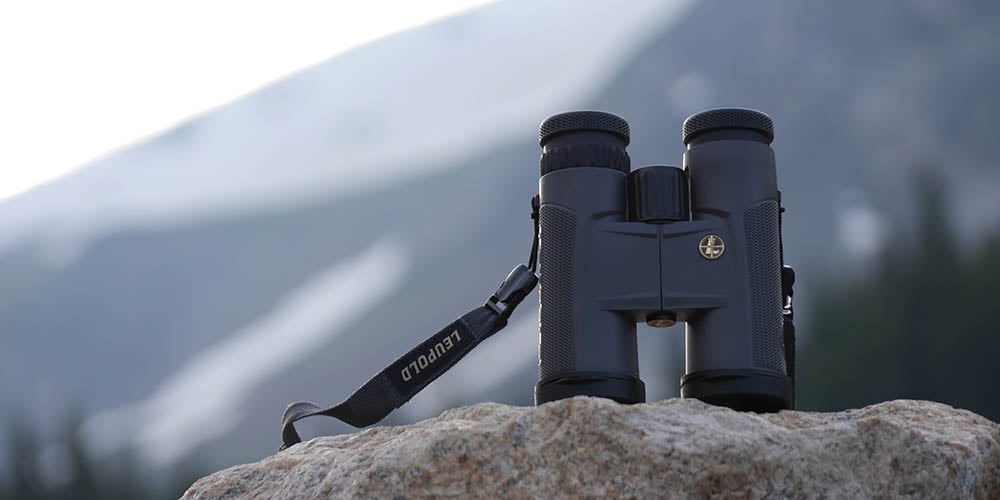 Binocular Case
One other note on appearance while we're at it. Leupold has overhauled their binocular cases for 2017, and I have to applaud Leupold on the upgrade choice. While included cases tend to be pretty cheap and flimsy to begin with, Leupold is offering a stylish and rugged nylon case complete with belt or pack strap attachments on the back. It's a simple upgrade but one that is worth pointing out. Even the strap is next level with a comfortable mesh overlay that makes it easy to wear around the neck for extended periods. Again small details, but aspects you expect a company with the reputation of Leupold to get right.
Appearance / Handling
Overall the BX-2 is easy to handle and grip. There are thumb grooves on the bottom and a rough grip surface all along the handhold points. The twist-up eyecups have a similar rough grip surface as well. All this is designed for maximum handling in the field, even when wet or wearing gloves. I imagine you've really got to be careless to drop these when handling them, and it's another subtle design feature that goes a long way.
It's rare you come across a focus knob that is hard to use these days, and the BX-2 knob is no different. It is easy to adjust and access no matter your glassing habits. The diopter adjustment is oversized on the Tioga, which is an interesting design choice. It's certainly a departure from the "hidden" diopter adjustment that some binoculars sport, but since I assume there are some folks who have never touched their diopter adjustment before, there's no missing this adjustment point that's for sure. The one slight concern is there's no lock feature on the diopter adjustment, so you could potentially knock it during use. Still an easy remedy and the adjustment itself is pretty tight out of the box.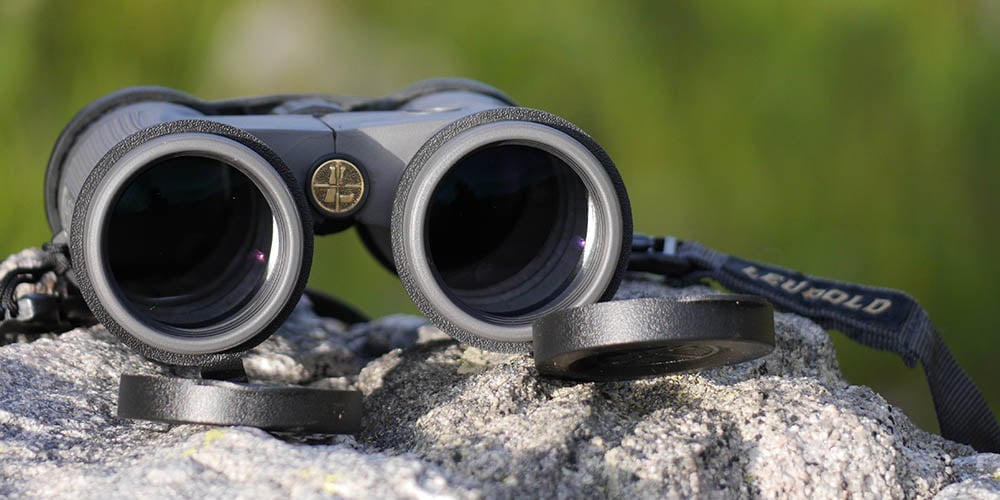 Optic Quality / Twilight Max Light Management
One big selling point for the new BX-2 Tioga line is the addition of Leupold's Twilight Max Light Management System, which is certainly a mouthful. You won't see this new approach on older models like the BX-2 Acadia, which makes the BX-2 Tioga a more appealing buy. Essentially Leupold is redefining the way we look at how an optic gathers and uses light. Today a quality optic must work well into the dawn and dusk hours as well as the middle of the day. Sure it is a loaded marketing point for optics companies today, but we all want the best out of the glass we purchase, so it's well worth paying attention to.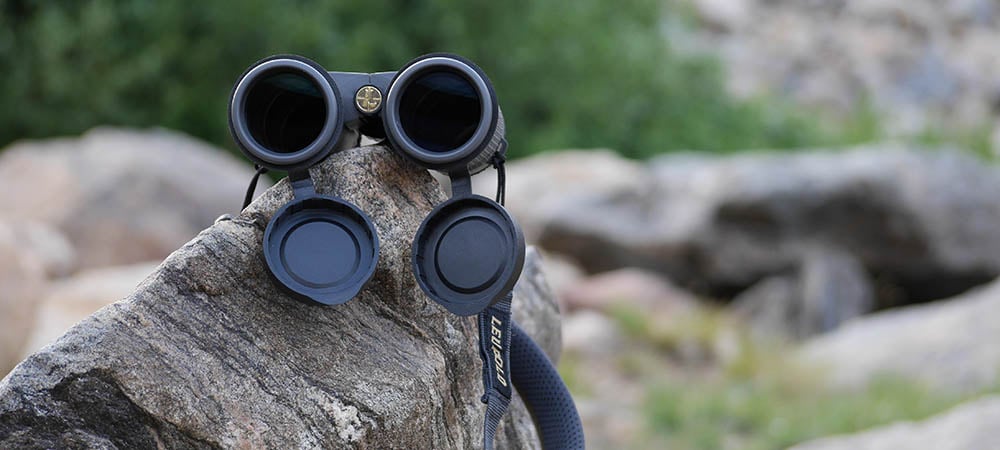 Leupold asserts that light management is a three-fold task, and all three elements need to work in sync to bring you the best image possible. These elements are:
Light Transmission: Binoculars and optics in general are engineered to transmit a high percentage of light through them. For comparison, if the optic only transmitted a low percentage of light, the image would be dim and hard to make out. You're always going to lose some percentage of light as it travels through an optic, but to retain as much as possible makes for a bright image.
Glare Reduction: Leupold asserts that while stray light can brighten the picture of a scope, it can also degrade the image. Reducing glare with internal features in the optic makes for a better overall image.
Contrast and Resolution: High quality lens coatings and top notch prisms ensure you'll be able to pick out the finest details as you glass. When combined with optimal light transmission, you'll be able to differentiate antlers from tree limbs, a key point in hunting optics.
Taking this all into consideration, Leupold has maximized their optics to take in all of the visible light spectrum, not just the spectrum we see during the middle of the day. At midday, the green colors of the spectrum are most prominent, and budget optics are optimized for this. As it has been noted in other articles, this is why optics look so good in the store when you try them out during the day. But at dawn and dusk more reds and blues of the spectrum are present, and Leupold has worked their technology to filter and transmit both the light that appears in the midday and at dawn and dusk.
This can make a sizable difference when you want to scout with your binoculars at low light levels, as well as take a shot in low light with your riflescope. This is of course a simplification of the Twilight Max Light Management system, but it's certainly something to pay attention to as you're evaluating the optic.
Specs
Magnification: 8x
Field Of View (ft@ 1000yd): 394
Field Of View (m @1000m): 119
Angular Field Of View (degrees): 7.5
Weight (oz / g): 28 / 793.8
Length (in/mm): 6.2 / 157.5
Objective Aperture (mm): 42
Twilight Factor: 18.3
Exit Pupil (mm): 5.2
Eye Relief (mm): 15
Interpupillary Distance (mm): 57-76
Close Focus Distance (ft / m): 13.5 / 4.1
Waterproof and Fog proof performance
Durable Rubber armor for long life in the field
In The Field
I've carried the Leupold BX-2 on several hikes and scouts this summer and early fall, and it is nothing short of a reliable, easy to use optic. It's not too heavy at the 8x42mm size, and it is easy to grip and operate in the field. If you're tight on pack space you may want to size down to the 32mm models, or if you need a little more magnifiation go with the 10x models. If you live in the Western US, then you may even consider the 12×50 models, which essentially are a lower cost alternative to the BX-5 Santiams. As I noted earlier, the factory strap is well above most you see on binocular models, and it's added comfort makes a difference as you support it on your neck or carry it in a loop around one arm.
All in all these optics offer no-nonsense performance in the field. They do what they are supposed to, and while they won't wow you with top tier images, they are another great example of how low to mid range optics look better and better every year.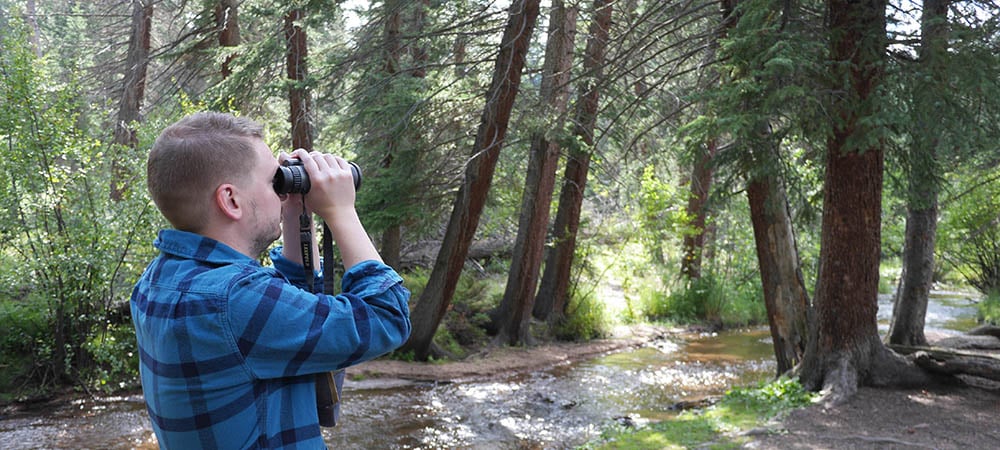 Determination
There is a lot to like about the Leupold BX-2 Tioga HD. I would set its optical quality right alongside established models like the BX-3 Mojave, and the 8x42mm model comes at an appealing price of $299.99 right now at Gritroutdoors (subject to change). These binoculars are optimized for what you need without driving up the price point. For example, a higher end binocular might have a much lower close focus distance (the BX-2 has a high 13 1/2ft. range), but you really don't need this for basic hunting or wildlife watching purposes.
There are however a few downsides to this binocular that are worth pointing out before you decide on this or another model. The biggest drawback of the BX-2 comes in the twist-up eye cup design, which all in all isn't bad when you consider what the alternatives could be. Although generously sized and easy to use, the eye cups don't seem to fit well on the bridge of my nose. The hard rubber material itself isn't very comfortable, which makes for a less than cozy viewing experience when used for prolonged periods. Is this a deal breaker? Absolutely not. In fact I think the design is more accommodating to all eye types and those who have glasses, but it just doesn't work quite right for me.
The other concern comes in the objective lens caps, which are secured on by a small rubber loop. Honestly the caps are prone to fall off as you hike, and I would just remove them and place them in your pack during any hike or hunt. Again this isn't a deal breaker by any means, if you're hunting or searching for wildlife, you don't want to pop the objective lens covers off again and again. Those who are ultra-careful with their optics may want to take note, as traveling with the covers on in the field could be burdensome or result in a lost cap or two.
Final Thoughts
The Leupold BX-2 Tioga binoculars are a no-nonsense entry to mid level optic perfect for those that need a scouting pair for hunting or a casual wildlife watching optic. The extensive selection of models from 8x32mm to 12x50mm means you can get the size and magnification to fit your needs at the price point you desire. There's not much to dislike here, except for a couple minor design features which are easy to get past. Check them out if you want to add another reliable Leupold optic to your pack.