Banded Lightweight Gear Gives Options for those Warm Early Season Hunts.
Banded has a solid reputation for quality duck hunting gear, but now spring turkey hunters and early season deer hunters can experience the Banded quality with the new ultra-lightweight hunting gear.
The new ultra-lightweight series was designed with spring and warm weather early hunting season in mind. The durable ultra-light poly blend fabric is breathable with a 4-way stretch fabric for easy movement. Dual layers are added where needed for protection against early morning dew or damp tree stand cushions.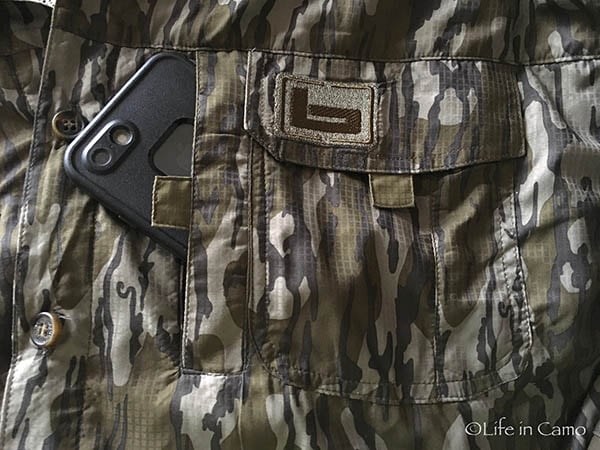 The Banded lightweight hunting shirt features dual-layered pockets under each chest pocket that features a side entry, one zippered and the other magnetic, that allows easy access to gear. The articulated shoulders and elbows allow for full range of movement when shouldering a weapon or pulling a bow back to full draw. The vented back with mesh underlining will keep the hunter cool by allowing breathability and heat to escape. The sleeves have a convenient button tab to secure the sleeves when rolled up on warmer days. The articulated elbows are double-lined with an exterior of 4-way stretch laminated waterproof material.
The Banded lightweight hunting pant offers a jean-style fit with features that were incorporated with the hunter in mind featuring plenty of pockets for gear. The pant has front and rear pockets, as well as two horizontal and vertical zippered cargo style pockets that are conveniently placed on each leg. The first set of pockets are conveniently located directly under the waist pockets within easy reach while sitting or standing. The second set of pockets are designed as cargo pockets.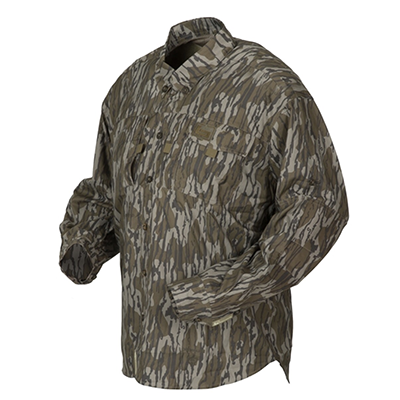 The pants have a 4-way stretch waterproof laminated knee and seat areas for durability and to keep the hunter dry when sitting on the damp ground or having to crawl while cutting the distance on a turkey. For those warm days, the zippered side leg vents are an excellent addition to these lightweight pants for ventilation. This lightweight clothing is ideal to wear under waders. Banded lightweight pant offers something that I have not seen in other pants: an integrated webbing gaiter system and lace clip that holds the pants in place and also keeps the leg bottoms down in tall boots. The system is out of the way when not in use.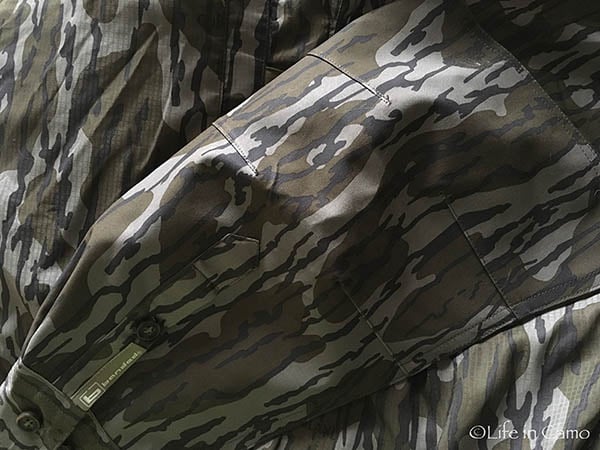 With the rip-stop poly-blend fabric, a turkey hunter will no longer have to worry about snagging and ripping their clothes while crawling through the bramble and briars. The lightweight fabric will allow early season bow hunters to sit comfortably in the stand on those warm days and the duck hunter can now have a lighter outer layer with an integrated gaiter system to wear under their waders.
All Banded products are backed by the Banded one-year product warranty.The Banded lightweight hunting gear is going to quickly become a favorite of many hunters and their go-to hunting clothes that can be used year-round in one hunting discipline or another.