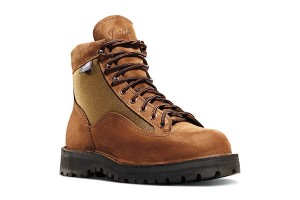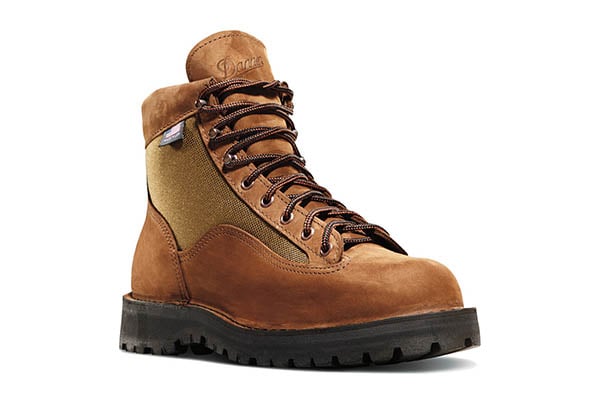 All throughout spring and summer, you've kicked around in tennis shoes and sandals. But now colder temperatures on the way, and you need a pair of boots that can handle heavy rain and icy conditions. On top of that, you need boots that are comfortable, because chances are they'll be the only thing you're wearing throughout the fall and winter. Let's take a look at five boots from some of the best outdoor brands in the business so you can get geared up for fall.

Danner Light II Boots
Danner's Light II Boots are designed for hiking, but they can handle hunting and other jobs no problem. These boots have a waterproof Gore-Tex liner that still allows your feet to breathe, and the outside is composed of a rugged combination of nubuck leather and 1000-Denier nylon. With quality leather and heavy-duty nylon materials, these boots can take a beating on the trail and still resist scuffs and scratches. The Light II boots also come with an excellent Vibram Kletterlift sole that is lightweight but absorbs shock, and the tread is substantial enough for the harshest trail. One last advantage, when these boots start to break down after years of use, you can send them back to be re-crafted for less of an investment than replacing them. All Danner boots are made in the USA, and no doubt you'll be pleased with the exceptional quality you get in any of their footwear.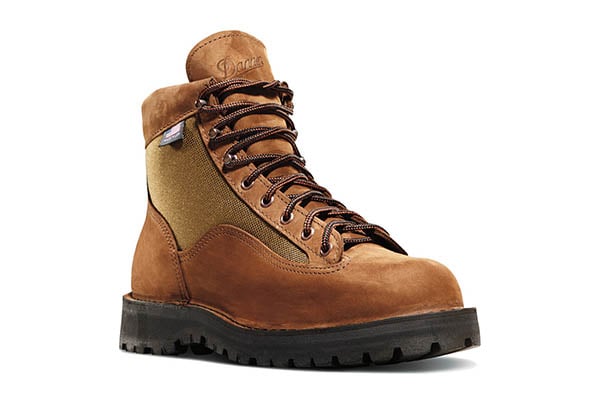 Price: $379.95 right now at gritroutdoors.com.
Belleville Range Runner Hybrid Boots
Belleville has been the US Military's trusted boot manufacturer since WWI, and the footwear they offer to the public is nothing short of military grade in its own right. The Belleville Range Runner Hybrid Boots are the company's lightweight take on 6in. above the ankle boots (their combat boots are 8in.), and this model uses a low profile sole to create an exceptionally mobile boot. Composed of nubuck leather and mesh, just like the Danner Light II boots, these Range Runner boots can take a serious beating and hardly show it. The true advantage comes in the soles of these boots, and sharp angled lugs, a serrated toe bumper and a Belleville exclusive Vibram IBEX outsole ensure these boots can tackle any terrain, even when you're climbing or rappelling. You can get a pair of these Belleville boots for a very reasonable price, and anything that is good enough for the military is good enough for you.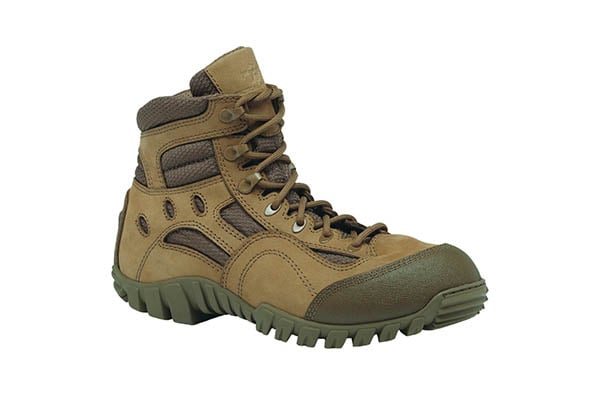 Price: $192.00 right now at gritroutdoors.com.
Florshiem Lumberjack Boots
The title of these boots says it all, and the Florshiem Lumberjack Boots have that signature traditional look that can be hard to come by these days. These boots are tall, 9in. compared to the 6in. above the ankle or standard 8in. combat boots, but you certainly get a lot of support out of this tall design. Everything about the Lumberjack Boot screams work-ready from a waterproof leather outer material and waterproof mesh liner to toe protection and a electrical hazard rating. The substantial rubber lub outsole is pretty serious in its own right as well. The material quality doesn't quite match up to the Danner Light II or Belleville boots, but there is still a lot to like in these boots, and you can get them at an extremely reasonable price for any work or outdoor boot.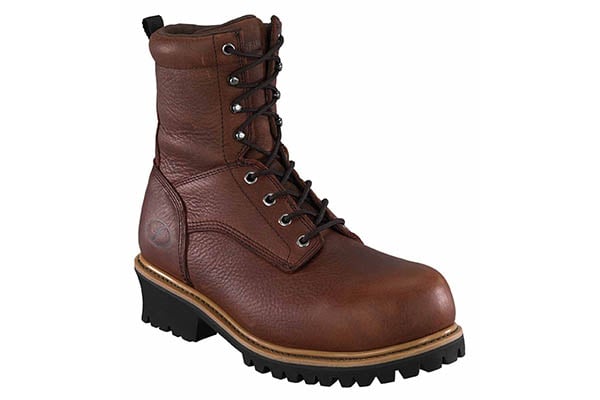 Price: $109.99 right now at gritroutdoors.com.
Korkers Snowjack Pro Boots
We take a look at something a little different for our next boot, the Korkers Snowjack Pro series. These boots are perfect for those that live in constantly icy or snowy conditions. The unique advantage of the Snowjack boots comes in replaceable Snowjack and Icejack outsoles that can be attached to the bottom of the boot. These outsoles provide customizable traction depending on the terrain you're facing, namely deep snow or treacherous ice. As you would expect, the Snowjack boots are 100% waterproof, and they have 400g of 3M Thinsulate insulation to keep your feet warm in sub-zero temperatures. You also get work-specific upgrades in a reinforced toe and a Lenzi puncture-resistant midsole. A great option for any winter adventurer, Korkers has designed the perfect extreme winter boot here.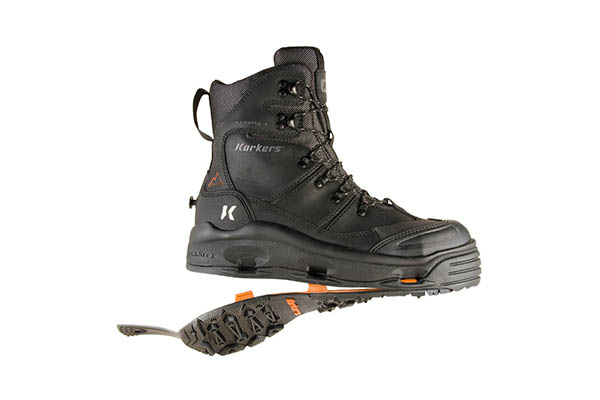 Price: $209.99 right now at gritroutdoors.com.
Kenetrek Hardscrabble Boots
The final boot on our list is the Italian-crafted Kenetrek Hardscrabble Boots. Designed for hiking purposes, the Hardscrabble boots feature a 7in. ankle and 2.8mm full-grain leather upper material. A thick padded collar at the top of the boot helps fight fatigue on long days, and stiff nylon midsole reduces wear on the boot and provides superior water resistance. This boot also features a Windtex membrane that is 100% waterproof and breathable. Finally, Kenetrek's K-Talon outer soles provide all the traction you need for the toughest terrain. A straightforward mountain boot, the Hardscrabble boots are a great all-around option with plenty of ankle support.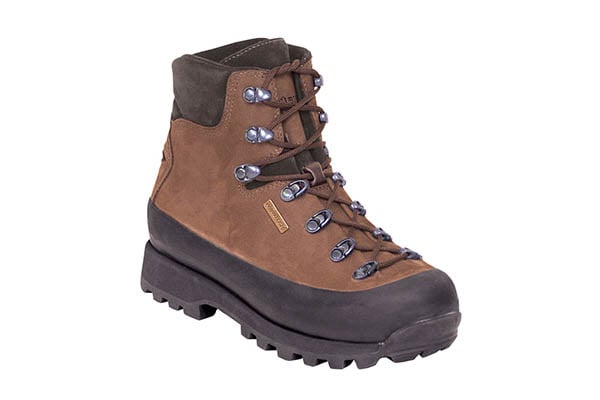 Price: $410.00 right now at gritroutdoors.com.
Prices and availability subject to change at gritroutdoors.com.