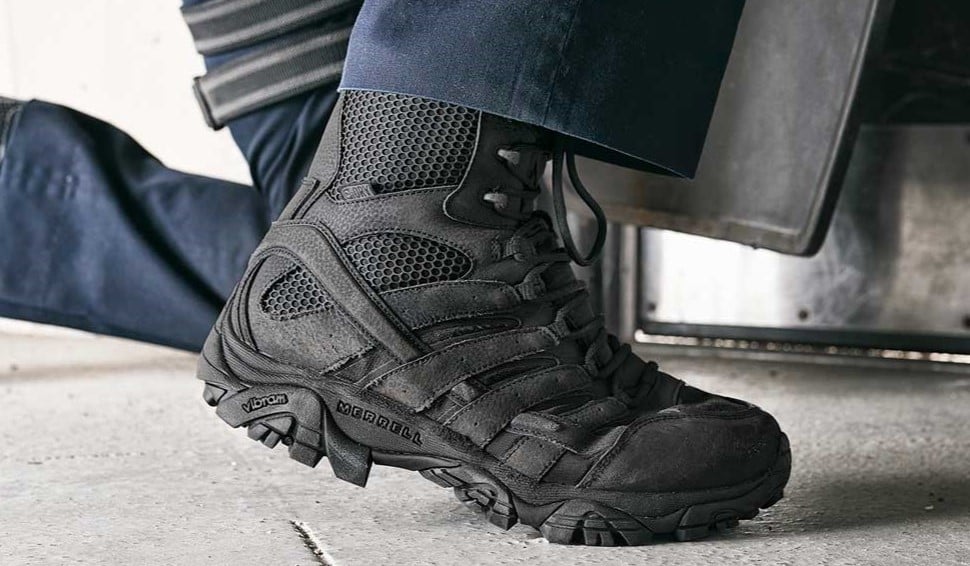 Meet a wide selection of high performance tactical footwear by Merrell at gritroutdoors.com
I must admit, Merrell has been among my favorite brands for a long while. I started wearing my first pair of Merrells when I was 16 or 17. Those were tough demi season sneakers. There was little special about them at first. Then as a few years passed I had to replace most of my footwear. But not my Merrell sneakers. They got weathered, sure. You could look at them and tell they had gone through a lot. And yet whenever I needed to keep my feet light and protected, I still chose them without second thoughts. They still sat like gloves. They still gripped any surface hard. One time me and my friends went to construct a raft and spent hours on a wet sloped concrete riverbank. One of them had recently talked about why he preferred the cheapest footwear available since with his lifestyle it would soon fall apart anyway. And yet there he was on all fours most of the time to avoid sliding down the slope. The slope that I kept navigating with no visible effort. Any guesses about what I was wearing?
I retired those old sneakers after seven years of active use. By that time, they were so weathered it was utterly embarrassing to wear them in public. But the sole was just as bouncy, the fit just as snug and the traction just as sure.
Bear in mind, I always leaned to more casual, urban style models. Models shown in our selection are heavy duty tactical shoes and boots. They were designed and built for comfort and durability, their performance was of even higher priority for the minds behind them.
Merrell Moab 2 Tactical Shoes
The Moab 2 lineup is a development of the original Moab line. The Moab 2 line is just as diverse. You'd be amazed at how much you can build out of the same initial design. While design elements indicate common roots, models vary hugely in height, warmth and protection. If you happen to be a fan of one of the models, you can easily pick another variation for a different scenario.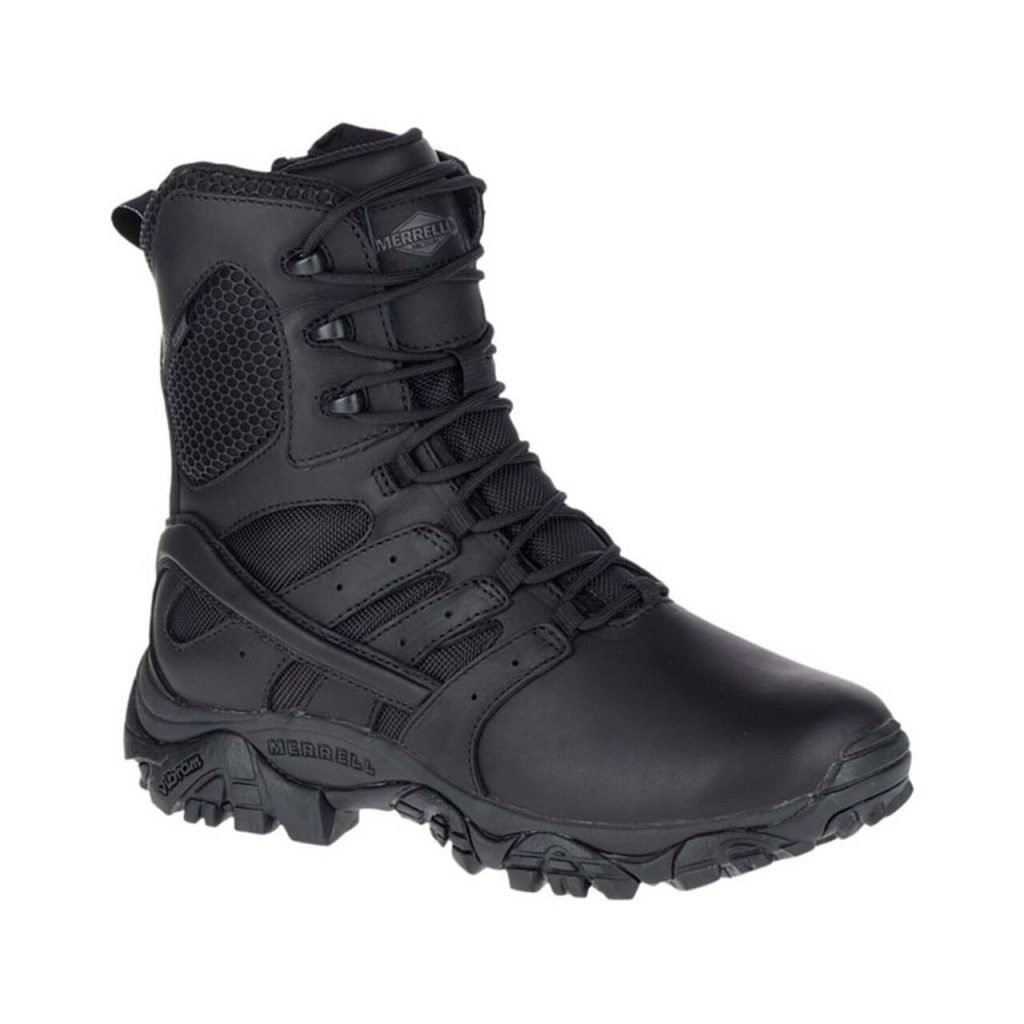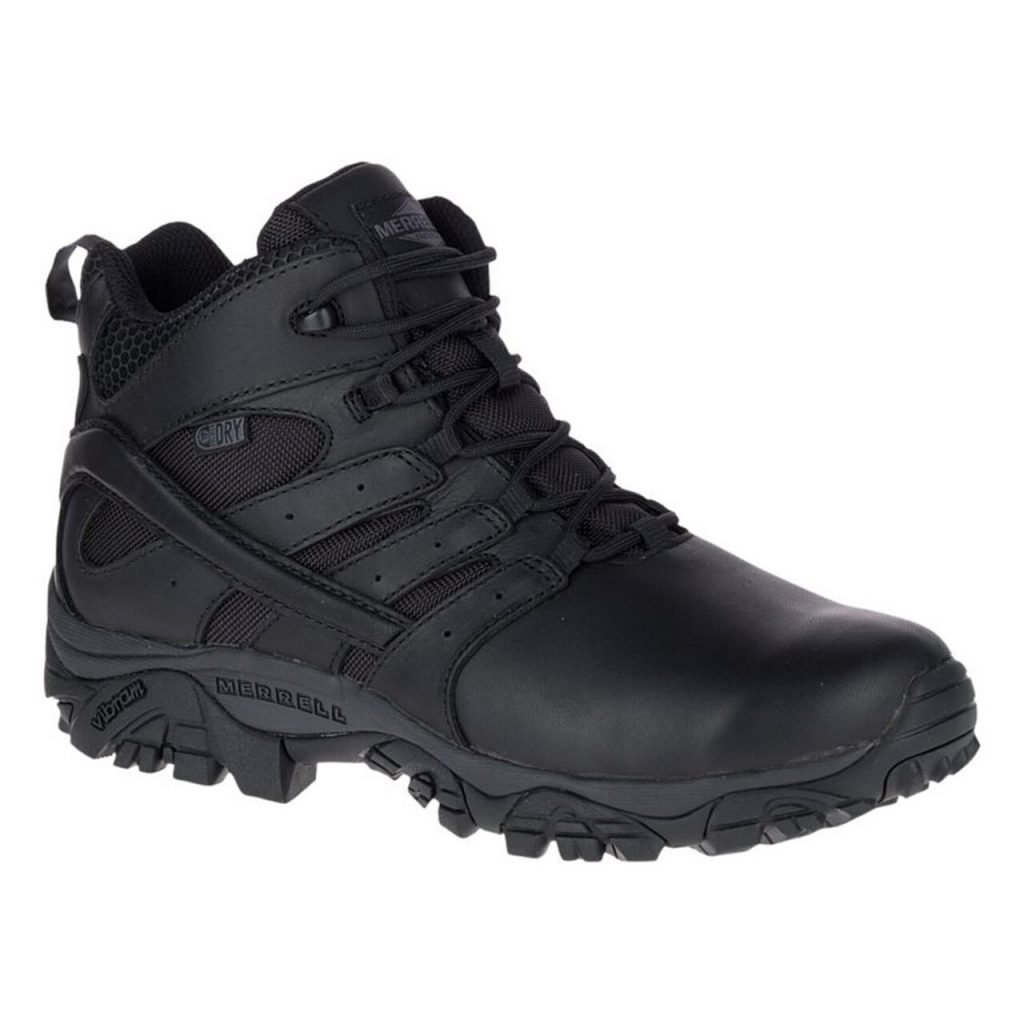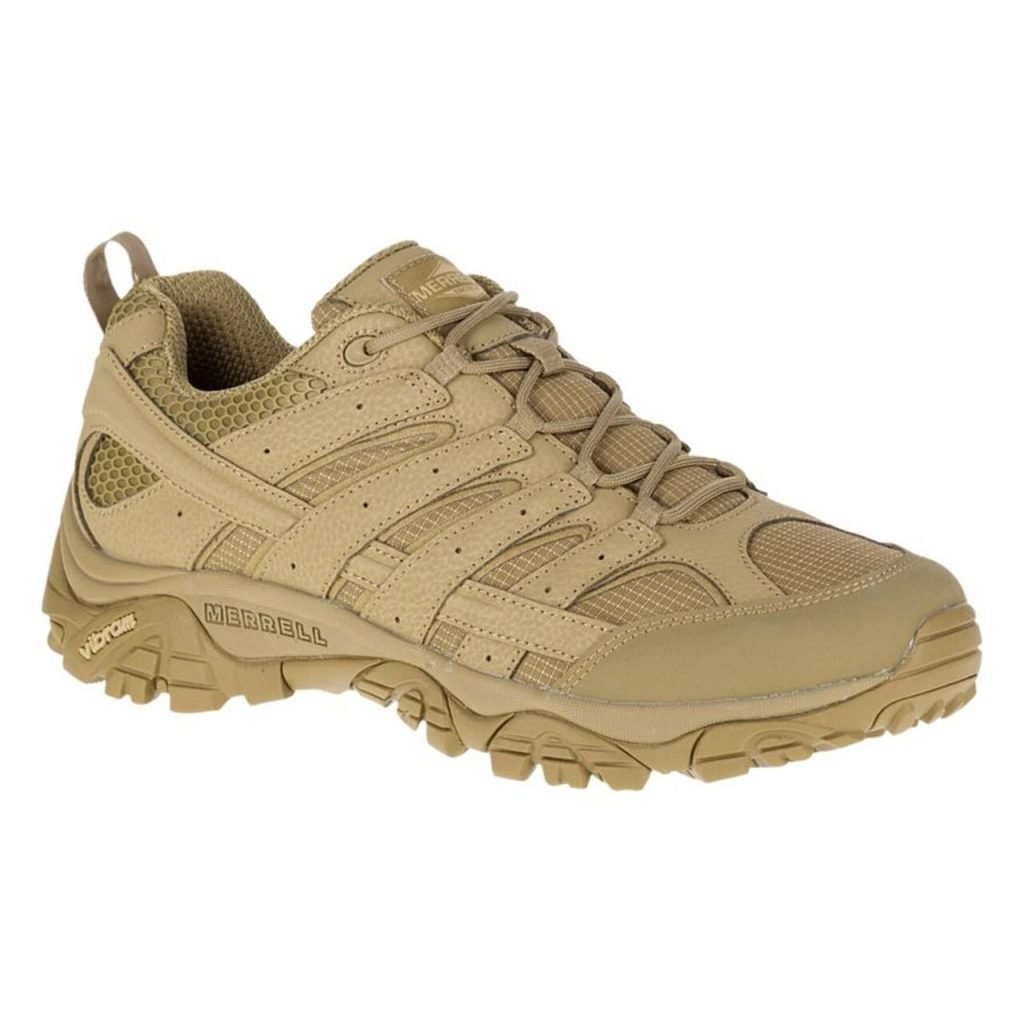 Thermo Rogue Tactical Waterproof Ice Black Boot
Thermo Rogue tactical boots are in the tougher end of footwear spectrum. Built to be tough, the Rogue tactical boots protect you from frost and moist, and snugly hold your ankle reducing the likelihood of injury. The Vibram Arctic Grip Dura outsole was designed to provide traction even on wet ice. This is as slippery as it gets, so you can be sure the Rogue Tactical will give you as much traction as you can get from a fully rubber outsole.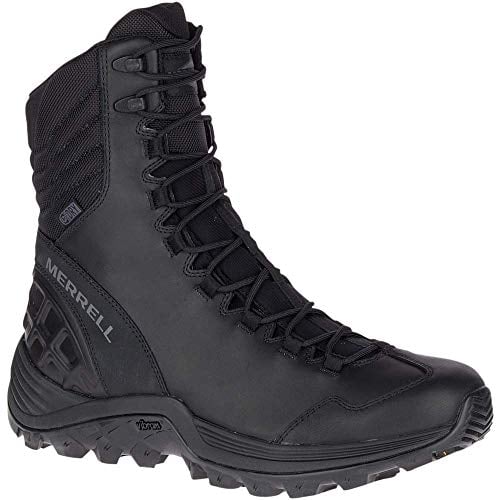 MQC Tactical Coyote Boot
Merrell MQC Tactical combines a tactical boot's tall shaft with everything else of a classic sneaker. It functions accordingly with its bouncy sole, sure traction and high lacing to secure your ankle. If you like classic sneakers but want some added protection, go for the MQC!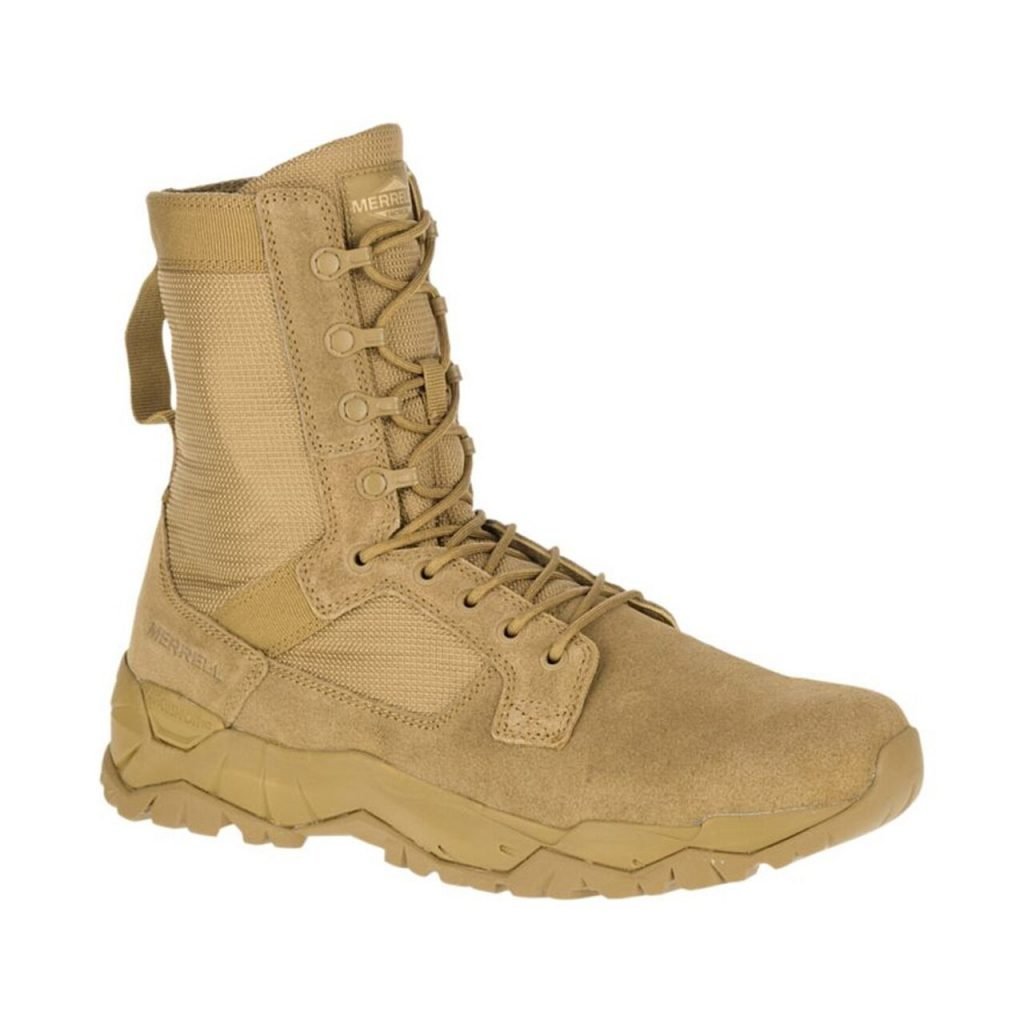 About Merrell
Merrell started off in the early 1980s with hiking footwear. The company's starting point was among boots and shoes made for rough terrain and urban environment alike. Hiking, mountain approach, camping in the wild, – those things test your footwear. And Merrell's attitude to production had to correspond.
Technology
Merrell footwear comes in many shapes and sizes, but performance and durability are the common denominator for all models. To maintain their level of quality, Merrell engineers often had to invent new solutions and perfect existing ones. Here are the ones used most frequently in modern lineups.
FLEXconnect
Merrell FLEXconnect technology serves for better motion on any terrain. Foam midsole with Flex grooves follows natural flexion of a moving foot so you can walk, run and jump with no distraction.
Gore-Tex
The Gore-Tex Performance Shell combines waterproof integrity and breathability. This combination is hard to achieve but necessary if you want to keep your feet dry.
Vibram Outsoles
Vibram outsoles are among the few components that Merrell outsources instead of producing on their own. In fact, they seem to be a popular option, for many outdoor footwear manufacturers of mid to higher budget use Vibram outsoles. I haven't tried these outsoles on wet ice, but they grip smooth ceramic tile as if it was asphalt.
Final Thoughts
Merrell offers a great selection of highly functional footwear for athletes, outdoor enthusiasts, hikers and just about anyone in need of footwear that simply works. You won't even notice most of the solutions incorporated here. In fact, that is the point – wearing shoes without constant awareness of the fact. Don't forget to shop Gritroutdoors.com for Merrell tactical shoes!
Image sources: merrell.com