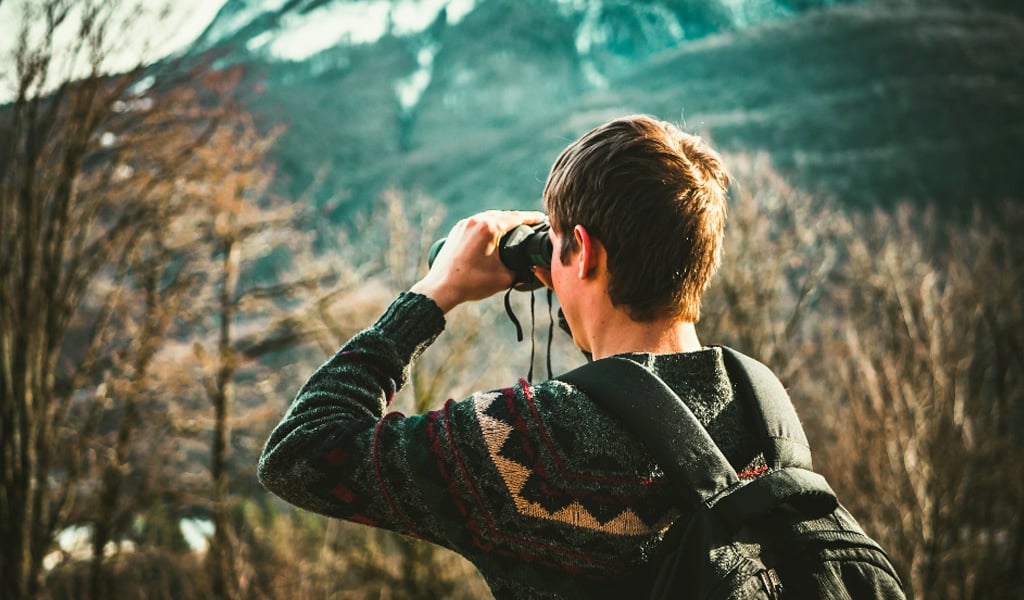 Convenient and rugged Nikon compact binoculars for those ever on the go
Magnification should not be maximum but optimum. It should be right for the situation. You need extreme power when hunting from a huge distance. At sporting events, in theater or in city parks you don't. At moderate distances the excessive magnification does not help you. It increases the unnecessary shaking. It makes finding the target a lot more difficult. In such cases it's best to trade the extra power for light weight and compact size.
Nikon has a wide selection of compact binoculars for just those scenarios. They are convenient above all else. Compact and lightweight, they don't take up space or weigh you down. Their straightforward design is simple and rugged. And yet they offer a Wide FOV and that clear image and warm color transmission Nikon optics are famous for.
All Nikon compact binoculars provide clear picture and wide field of view.
Let's take a closer look at select Nikon Binoculars
Nikon Aculon A30 10×25 Compact Binoculars
Compact, collapsible roof prism binoculars. The Dual Hinge design lets you fold these binoculars incredibly small. And the roof prism allows for a straight, simple body design. When fully unfolded, the Aculon A30 measure 4.8 by 4.5 inches. These are full-scale 10x binoculars with fully multi-coated lenses and adjustable eyepieces.

Nikon Trailblazer 8×25 Binoculars
Another Roof prism-based model. The Trailblazer is even smaller than the A30. Measuring in just 4.5 by 4.1 inches when unfolded, the trailblazer is smaller than you would ever expect 8x binoculars to be.

Nikon Travelite 8×25 and 10×25 Binoculars
The Travelite is a classic line by Nikon almost three decades old and still trending. These 6th generation models follow the lead of previous models with their carbon fiber bodies and rubber armoring. Pick the Travelite if you want your binoculars to survive anything.

Nikon Prostaff 10×25 Compact Binoculars
Another classic lineup by Nikon, the Prostaff line is an attempt to create the most versatile and balanced binoculars. Multi-layer coatings, quality glass, armoring for shock resistance, adjustment, usability… In every relevant way Prostaff binoculars are good at the very least.

Nikon Compact Binoculars: Comparison
| | | | | |
| --- | --- | --- | --- | --- |
| Model | Power | Prism type | Relative brightness | Dimensions, in |
| Aculon A30 10×25 | 10x | Roof | 6.3 | 4.8×4.5 |
| Trailblazer 8×25 | 8x | Roof | 9.6 | 4.1×4.5 |
| Travelite 8×25 | 8x | Porro | 9.6 | 4.6×4.6 |
| Travelite 10×25 | 10x | Porro | 6.3 | 4.3×4.6 |
| Prostaff 10×25 | 10x | Porro | 6.3 | 4×4.5 |
Shop Gritroutdoors.com for Nikon Compact Binoculars
All these binoculars sport 8x or higher magnification. All boast multi-layer coatings of optical surfaces and numerous other features normally found in top tier optics. Even if you omit the "compact" part, these are great pieces of optics for any outdoor enthusiast. And their size only improves their range of application.
You may also be interested in the following articles: