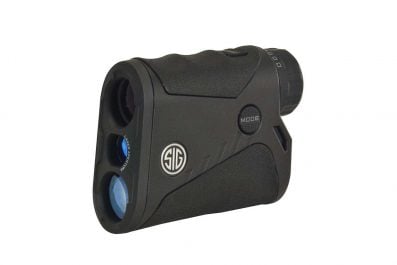 SIG Sauer presents the best rangefinder of its class!
The SIG Sauer Kilo 1200 is another great addition to the Kilo family of laser rangefinders, and it boasts everything you've come to expect from SIG Sauer. We're talking attributes like sturdiness, ease of use and the highest precision for the money.
That quality is not easily achieved and is rooted in many decades of constant evolving and perfectionism.
SIG Sauer emerged in 1976 as a partnership between Schweizerische Industrie Gesellschaft (or Swiss Industrial Company) and J. P. Sauer und Sohn of Germany. But even prior to that SIG had been providing rifles for Swiss Army since the 1860s and Sauer had supplied German troops with firearms since 1811! Both companies were true heavyweights of the industry. Their combined streak of patents included backloading rifles, numerous extractor types and other innovations revolutionized firearms of the day.
Today SIG Sauer offers a wide range of firearm-related products. They manufacture everything from riflescopes and binoculars to simple accessories like holsters. SIG has worked hard to become the "everything firearms company" and it shows.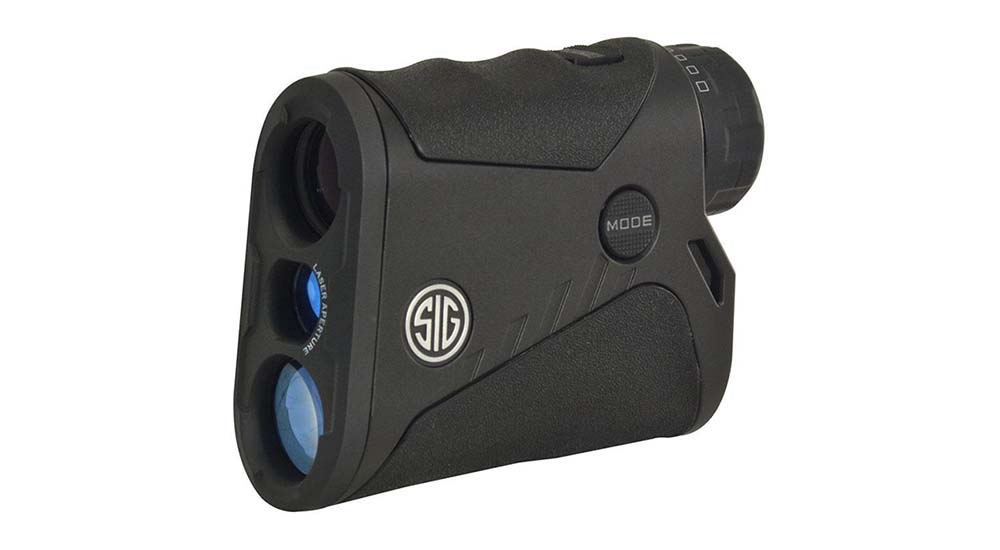 Now back to the company's latest Laser Rangefinder!
Intuitive Ranging Capability
The SIG Kilo1200 is among the most advanced hand-held rangefinders to date, and it features unparalleled ease of use. There are no bulky instruction manuals to digest. All the main functions are controlled with only 2 buttons! This rangefinder contains a laser powerful enough for accurate measurements at up to 700 yards for trees and wildlife and up to 1600 yards for targets with a reflective surface! The Kilo1200 offers 4x magnification and supports measurement both in yards and meters.
Lightwave DSP
A SIG Sauer trademark technology, the Lightwave DSP (Digital Signal Processing) engine leverages HyperScan– an advanced power management technique that provides the fastest refresh rate in scan mode (4 times per second) even at distances over a mile. This DSP engine uses the latest generation Field Programmable Gate Array (FPGA) running signal processing algorithms to reduce false positives while finding weak or distant targets.
Compact and Convenient
In addition to cutting-edge technology, the Kilo1200 is also light and comfortable. The five ounce rangefinder seems weightless when compared to everything else you take with you on a hunt. The firm non-slipping grip and the ergonomic shape make it easy to hold, and the lanyard attachment points offer even more variants for carry.
Affordable price
All the technological advancement has not only made laser rangefinders better, but also lowered the prices. The SIG Sauer Kilo1200 is now available for $179.95.
SIG Kilo1200 Laser Rangefinder Features
SpectraCoat anti-reflection coatings for superior light transmission and optical clarity.
Revolutionary Lightwave DSP technology for the fastest and longest distance rangefinder engine.
HyperScan provides 4 range updates per second in scan mode while RangeLock reports the last range result when ranging distant targets.
The rangefinder switches between yards and meters.
High Transmittance LCD display for superior low-light operation.
Compact, lightweight polymer housing with diopter adjustment.
Simplified user interface with RANGE and MODE buttons only.
The Rangefinder's sleek design and lanyard attachment points support one handed operation.