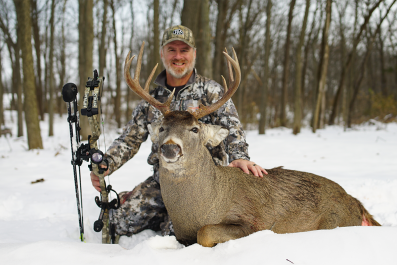 By Pete Rogers
As a resident of South Carolina where we really only have two seasons, summer and Christmas, it isn't always easy to select good quality base layers when traveling to northern states to hunt. In my home state, it very seldom gets cold enough during our deer season to get the chance to try base layers. During a cold snap before January and February, we may get temperatures into the 30's for one or two days and that is it. Often those days do not fall on a weekend when most people hunt. So, we just throw on some sweat pants, a hooded sweatshirt under our camo and hit the field. We will usually have a pair of insulated overalls and a good coat, but the idea of base layers isn't really anything to consider. This all changes when I schedule a travel hunt.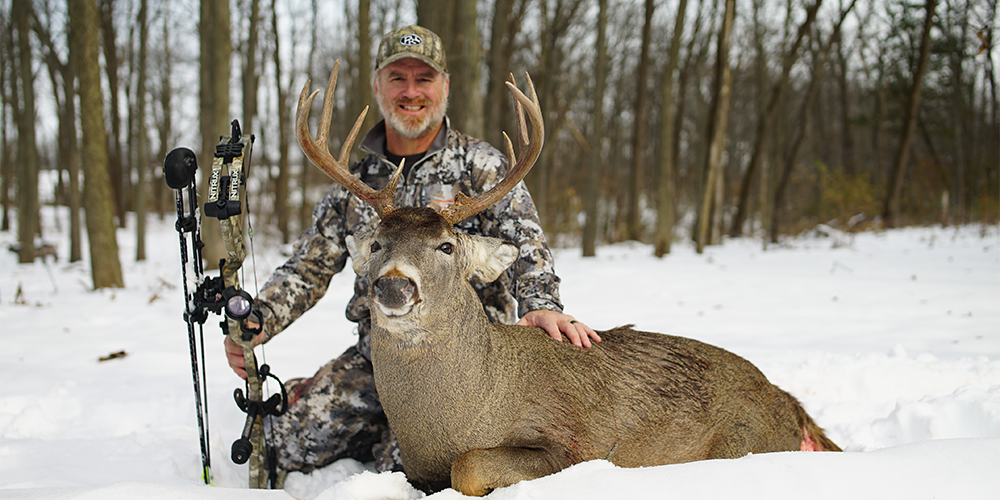 Sitka Gear Base Layers
This season, I have had the opportunity to hunt in some cold environments – NW Illinois and an upcoming hunt in South Dakota. Temperatures in these locations are nothing like I normally face. In researching base layers, I first turned to the top-tier brand in sporting clothing – Sitka Gear. Searching through all of the options, I was somewhat perplexed in what I needed. So, being an inquisitive person, I picked up the phone, something not done a lot in today's society, and I called a buddy of mine who uses it. I also called Sitka Gear directly. They have always been so willing to help.
Here was my dilemma. As a southerner, we use light base layers and big bulky outer layers. But having hunted all across the country, I know that the big bulky outer layers are not always practical. Eric, my buddy who uses the stuff, did an excellent job explaining what I would need. He recommended the heavy-weight base layer and lighter-weight Fanatic bibs to go along with my Fanatic jacket. Using his logic, the Merino wool heavy-weight base layer wicks away moisture and retains its insulation factor. If by chance you break a sweat during your walking, the Merino wool will wick away the sweat and still keep you plenty warm. A lighter outer layer will allow more movement during long walking periods. For my upcoming hunts, I put this theory to the test.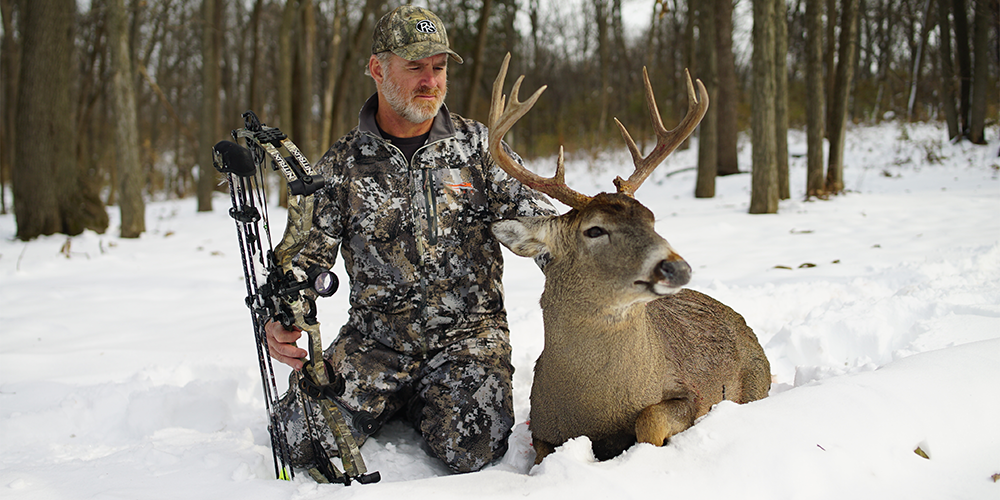 Testing Sitka Gear Elevated II Base Layers
Test case: A few weeks ago, I made the 13-hour drive to NW Illinois for some deer hunting. A heavy snow had arrived, and the deer were piling into the food sources. Being a southerner, I had never had the opportunity to hunt deer in the snow. I was excited at this possibility. The first evening, the temperature was 22 degrees. Certainly not brutal, but cold enough for a sit in a blind. I saw a ton of deer that evening, but nothing came within range of my Hoyt.
The next day presented even colder temperatures. Long sits in tree stands can be tough on hunters in frigid weather. Not moving to generate body heat can cause a lot of unpleasant sits. My clothing consisted of layers! Sitka heavy-weight base layer in Merino wool, tops and bottoms. I really love the zippered top to allow heat to escape when walking. My bottoms were covered with the Sitka Stratus pants and then an outer layer of the Fanatic lite bibs. On top were the zippered Merino wool heavy-weight base layer, the Shacket, and the fanatic jacket.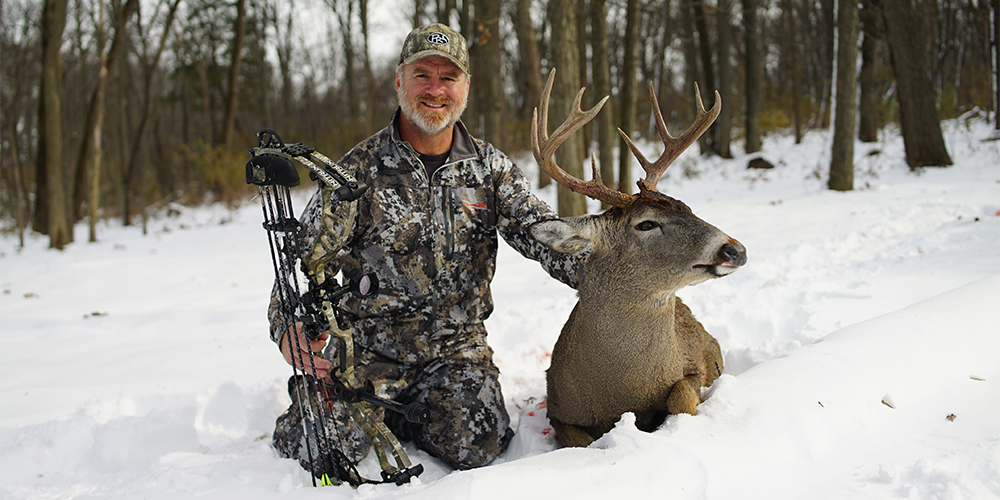 Temperatures were hovering around 19 with a 10-12 mph breeze dropping the temperature feel to the mid-teens. I have to say that it is perhaps the first time I have ever hunted in those conditions where I was neither too cold, nor too warm. The heavy-weight base layers proved their weight in gold! I was so impressed with these base layers that I have been telling anyone who would listen to go buy a pair of these!
Determination – Turning Clothing Into Gear
Sitka has literally turned clothing into gear. From the inside out, the heavy-weight base layers have changed my game when it comes to cold weather hunting. Next week, I am heading to South Dakota for a late season muzzleloader hunt, and you can bet that there will be only one pair of base layers in my bag – Sitka heavy-weight base layers. If you do not already own some, you need to get a set, and get them now.