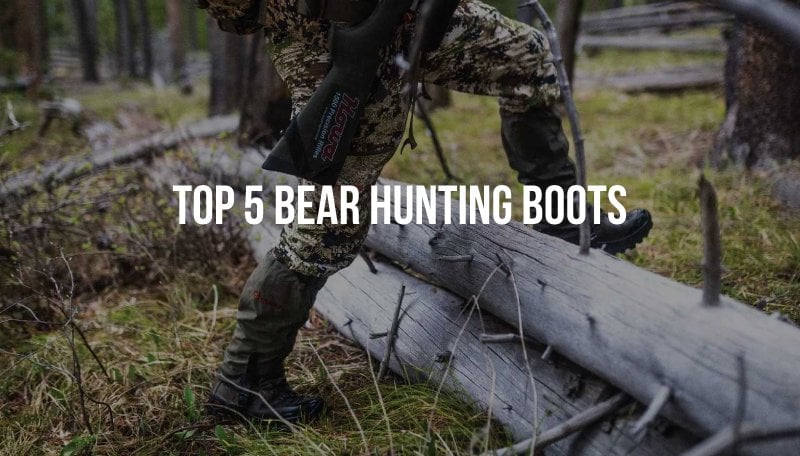 Last Updated on
Bear hunting requires excellent preparation and reliable gear. And one of the most important pieces of equipment you want to invest in is a good pair of boots. However, not just any boots will do. For a fruitful hunt, you'll need footwear specifically designed for bear hunting. In this post, we'll take a look at the top 5 bear hunting boots on the market and explore what features you should be looking for when choosing your bear boots.
Table of Contents
Special Aspects of Bear Hunting
Features of the Best Bear Hunting Boots
Top Boots for Bear Hunting
– NORTHSIDE Crossit 200 Insulated Tan Camo Waterproof Hunting Boot
– KENETREK Mountain Extreme Boots
– MUCK BOOT COMPANY Outscape Chelsea Boots
– DRYSHOD Sod Buster Moss/Grey Mid Boot
– VIKTOS Johnny Combat Waterproof Boot
Conclusion
FAQ
Special Aspects of Bear Hunting
Bear hunting is a thrilling and challenging experience that requires careful planning and knowledge. In the USA, bear hunting is typically allowed during the fall season, which runs from September through November. However, some states, like Alaska, Idaho, Wyoming, Montana, and some others, also allow spring bear hunting, with dates varying from April to June.
Actually, hunting bears in the spring has certain advantages. In the early spring, bears emerge from hibernation and actively search for food after a long period of dormancy. It makes them more predictable in terms of their movement patterns and feeding habits. Moreover, targeting big boars during April and early May can be advantageous as they are often more killable due to reduced body fat reserves.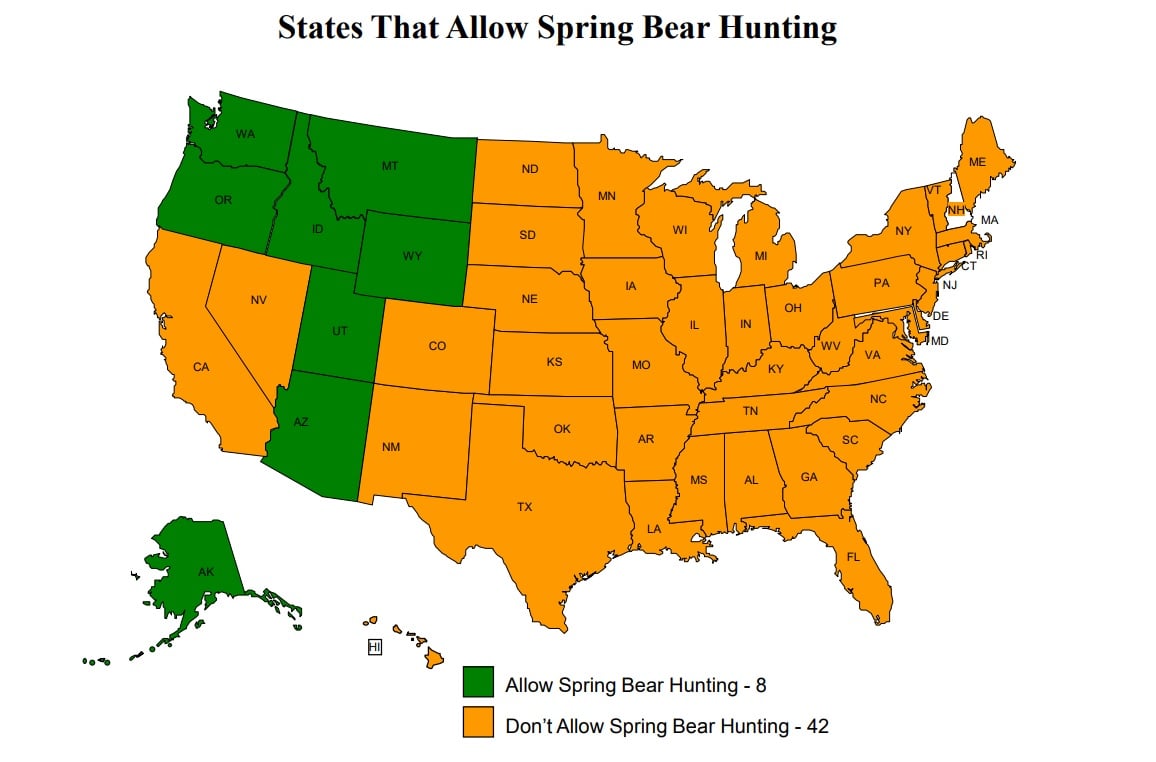 Additionally, in states where spring bear hunting is allowed, there may be fewer hunters in the field compared to the fall season. It provides a more peaceful and less crowded hunting experience.
Indeed, some times of the year provide better opportunities for tracking and killing bears. However, you must understand that successful bear hunting requires constant movement in search of bedding and feeding areas. Typical bear-feeding areas include berry patches, salmon streams, apple orchards, gut piles, exposed south-facing slopes cleared of snow by slides and avalanches, outlets of rivers where the earliest plants emerge, and manmade bait stations.
One of the biggest challenges of bear hunting is dealing with their incredible senses of smell and hearing. For that reason, hunters need to use scent control technology and wear quiet apparel that won't give away their position.
Overall, bear hunting is an exciting adventure that requires patience, skill, and preparation. Knowledge of seasonal patterns and behavior combined with proper gear selection, such as scent control clothing and footwear, will help increase your chances of success while staying safe in the wilderness.
Features of the Best Bear Hunting Boots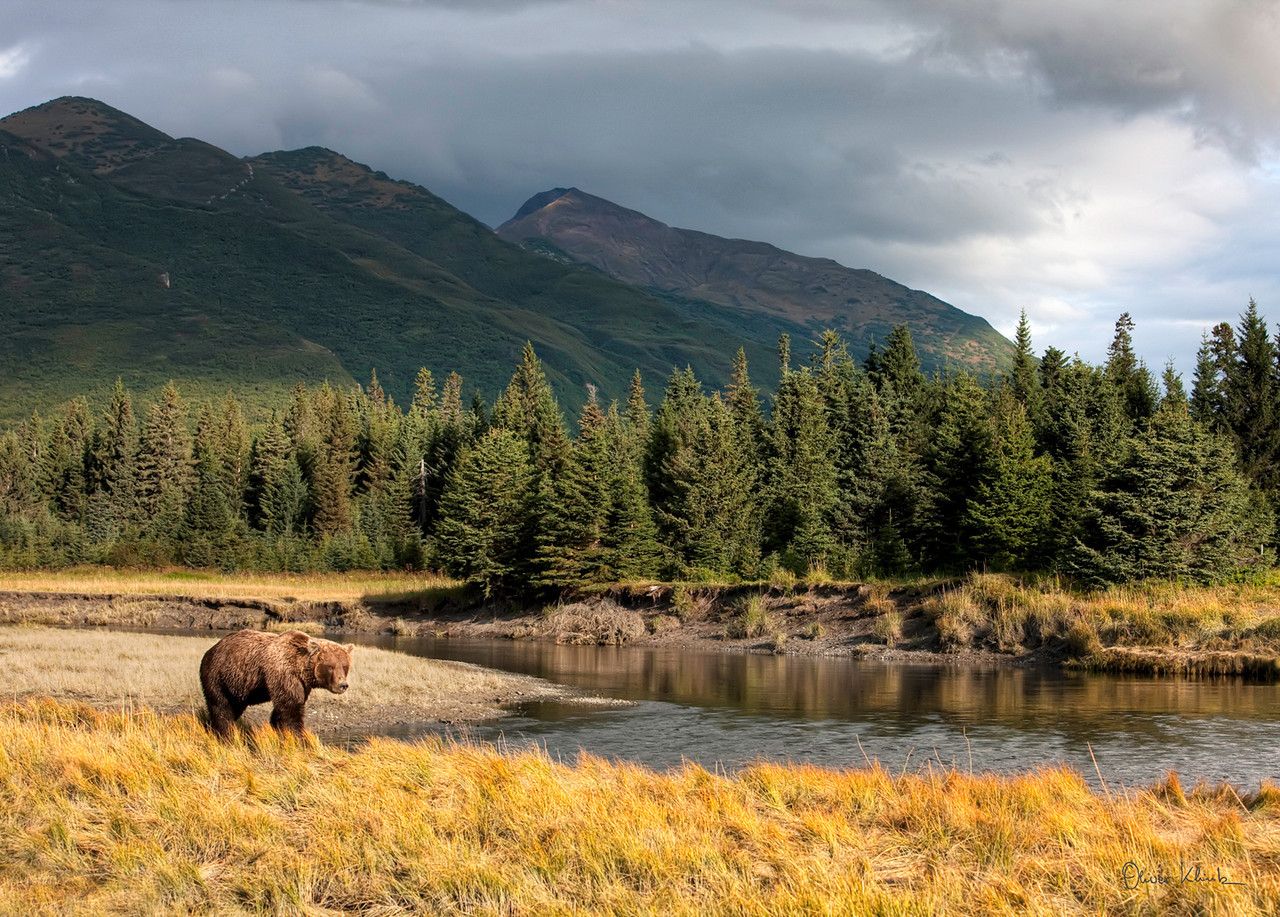 So, here are some features that ideal bear hunting boots should have based on the above information:
Scent Control: Bears have an incredible sense of smell, which means hunters should be extra careful to avoid detection. Boots with scent control technology or boots with rubber elements can help minimize odors and keep you undetected while stalking your prey.
Waterproofing: Bear hunting often takes place in wet and muddy environments, so waterproof boots are a must-have. Wet feet can lead to discomfort and even hypothermia, so look for boots made with waterproof materials like Gore-Tex or other proprietary membranes.
Insulation: Hunting during the fall season or early spring means dealing with cold temperatures. Insulated boots will keep your feet warm and comfortable during long days in the field. Remember to match the amount of insulation with your hunting method. Ambush hunting will require more insulated boots to keep you warm during hours of sitting still, while stalking hunters need less insulation to prevent overheating.
Support: Successful bear hunting requires constant movement, often on uneven terrain, which means your boots need to provide adequate support for your feet and ankles. Look for boots with sturdy construction and ankle support to prevent injuries.
Now, let's take a closer look at the best bear-hunting boots.
Top Boots for Bear Hunting
NORTHSIDE Crossit 200 Insulated Tan Camo Waterproof Hunting Boot
These hunting boots from Northside are an ideal choice for active bear hunting due to their impressive features. With a waterproof nylon upper and sealed seams, hunters can confidently navigate through wet and muddy environments without worrying about discomfort or potential health risks. Note, however, that uppers made from leather or synthetic materials like nylon trap odor, so you need to apply scent spray or hunt downwind.
Additionally, the boot boasts 200-gram insulation which keeps your feet warm during long late fall days in the field. As we've mentioned, stalking hunters don't need much insulation because they move a lot. If you're more of an ambush hunter feeling more confident waiting for a boat near a baiting station, opt for warmer boots with 400 or 800 grams of insulation.
The Crossit boots also feature a rubber outsole with deep lugs providing excellent traction on various terrains and a steel shank that protects against sharp rocks you face when climbing that mountain slope. For superior ankle stability, the boots feature a rugged mid-calf upped design that aids in navigating uneven terrain safely, while compression EVA midsole provides cushioning.
KENETREK Mountain Extreme Boots
If you hunt bears in mountainous terrain, these Kenetrek mountain hunting boots are an excellent choice due to their outstanding performance. With a tall 10-inch upper, these boots provide ample support and protection to the ankle area. The stiff nylon midsole further adds to the boot's stability while protecting your feet from sharp gravel. The high-traction reinforced rubber outsole ensures that hunters can maintain their footing even on slippery surfaces, while the reinforced double and triple stitching guarantees durability.
Additionally, these boots are constructed with premium full-grain leather and a breathable, flexible waterproof membrane – making them fully waterproof yet comfortable enough. One-piece vamp construction further enhances water performance.
MUCK BOOT COMPANY Outscape Chelsea Boots
While massive hunting boots with tall uppers and thick soles provide superb support and protection, their heavy weight can sometimes be a disadvantage in terrains that don't require much foot protection. When hunting in areas with less rugged terrain or covering long distances, the added weight of tall boots can become cumbersome and tiring, potentially decreasing mobility and agility. Additionally, if the weather is forgiving, wearing heavyweight boots may cause unnecessary overheating and discomfort.
So, if you live in a region with a milder climate or hunt in a flat country, these sneaker-style Muck Boots can become a salvation.
Despite their lightweight design, these boots offer 100% waterproofing, ensuring that hunters can stay dry even in the wettest conditions, while the reinforced rubber toe and heel provide added protection against sharp objects. The neoprene upper makes these boots extremely flexible while offering great odor control – a crucial feature for bear hunting. Additionally, these boots feature NZYM tech that keeps feet fresh by reducing sweat and odor buildup. The memory foam footbed ensures hunters enjoy all-day comfort. Finally, the breathable mesh lining guarantees optimal breathability, making these boots an excellent option for hunters who want to stay cool, dry, and comfortable.
DRYSHOD Sod Buster Moss/Grey Mid Boot
If you want 100% waterproof hunting boots but sneaker-style Muck Boots are too lightweight for your terrain and climate, consider the Dryshod Sod Buster.
These boots also feature a waterproof design and are constructed from neoprene and rubber, providing optimal protection against the elements while also locking in scents to avoid detection by bears. But, unlike the mentioned Muck Boots, the Dryshod boots have a mid-calf upped and are insulated for colder temperatures.
The neoprene foam bootie ensures pliability. Moreover, the calf pipe can be rolled down for extra breathability and cooling when needed. For even better thermal regulation and sweat control, the design features the WIXIT Cool-Clad wicking air-mesh lining with added micro-dot perforations. The rugged premium gum rubber outsole provides excellent traction on all terrains, while the steel shank protects your feet from rolling over each rock and root.
VIKTOS Johnny Combat Waterproof Boot
Who said you can't use combat boots to hunt bears? You can! These Viktos boots feature a non-bulky design for those who want to stay light while boasting an impressive list of features to keep your feet comfortable and safe.
The boots are crafted from lightweight, breathable nylon fabric with protective rubber overlays and a fully waterproof lining. The bottom unit contains a shock-absorbing foam and a multi-durometer rubber outsole for both grip and durability, while the hi-rebound EVA foam midsole gives cushioning and support. The laces are abrasion-resistant.
Conclusion
At GRITR Outdoors, we are passionate about providing hunters with high-quality gear that can help them succeed in their hunts. So choose your ideal boot from the provided list or explore our extensive selection of hunting boots in our online store because now you know what features the best boots for bear hunting should have.
Don't forget to check out other bear hunting gear, such as bear sprays and hunting camo.
FAQ
What features should I look for when selecting a pair of bear hunting boots?
When selecting a pair of bear hunting boots, you should consider factors such as waterproofing, insulation, durability, traction, and comfort.
Can I use regular hiking or work boots for bear hunting?
While it's recommended to invest in a pair of specialized bear-hunting boots, some work and hiking boots can be suitable. However, hunting boots are still the best for extreme conditions.
Can I use bear hunting boots for other types of hunting?
Yes, waterproof rubber+nylon boots can also be used for waterfowl hunting, while mountain boots are perfect for sheep hunting and some deer hunting scenarios.