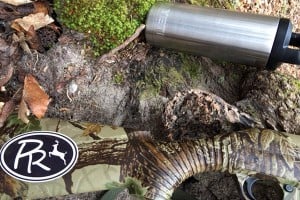 Last Updated on
By Pete Rogers
There is little doubt that if you have been in the outdoor world over the past decade you have seen the brand Yeti. Developed as a premium cooler, the Yeti brand has done something few companies have ever done. By developing a new cooler, they created not only an excellent product, they created an entirely new market that now has dozens of brands competing for the space.
Yeti got its traction by making a tougher cooler. A cooler is meant to be used and should last. Yeti designers wanted a cooler that would do everything outdoorsmen wanted in a cooler and then some. In developing their concept, cost was never a factor in designing their coolers. In fact, many outdoorsmen and women will never get the full benefit of the Yeti because they are seldom anywhere that they need to keep ice for several days at a time. Yeti founders and developers wanted to build a product that would become the strongest, most durable and best product on the market. And according to many, they achieved these goals and more.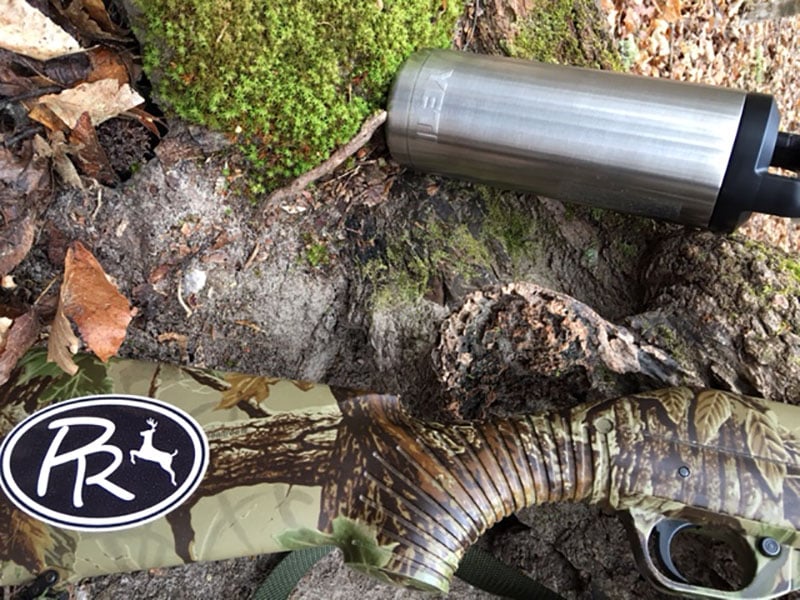 Their roto-molded coolers are very strong. Made from the same material as premium kayaks, the Yeti is a durable and "Grizzly Proof" piece of equipment. All of that is well and good, but a cooler is designed to do one thing, keep things cold, specifically ice. We haul coolers all over the place, from beaches, to ball games, back yards and vacations. You name it and for most Americans, our coolers are not far behind. We indeed take them everywhere with us. Whether you are using them for your adult beverages for a party or for a family picnic, coolers are a main stay in the family of America. Sportsmen and women will tell you that one of the most overlooked products in our arsenal is our cooler. We rely heavily on it to get our food into the wilderness or camp and to get our game home.
So how can a company like Yeti redesign a simple concept and make such a huge impact. Simple. It works! I must admit I was personally very skeptical of the premium cooler niche, but after some persuasion, I tested one. Living in South Carolina, our summers are brutal. Temperatures are often in the high nineties with humidity figures equaling or surpassing the ambient temperatures. It is not uncommon to have a few weeks of triple digit temperatures and humidity in the ninety percent range. In other words it gets hot – very hot. And having an off-grid cabin, ice is a premium in the summer months when we are at our property. My simple test was like this. I got two bags of ice and placed them inside a common off the shelf cooler. At the exact same time, I got two bags and placed them inside my Yeti 65. The next day – roughly thirty hours later, the ice in the common cooler was 80% gone. The ice in the Yeti was still fully intact, if there was melt it was not noticeable. Both coolers sat side by side in my cabin the entire time and were never opened.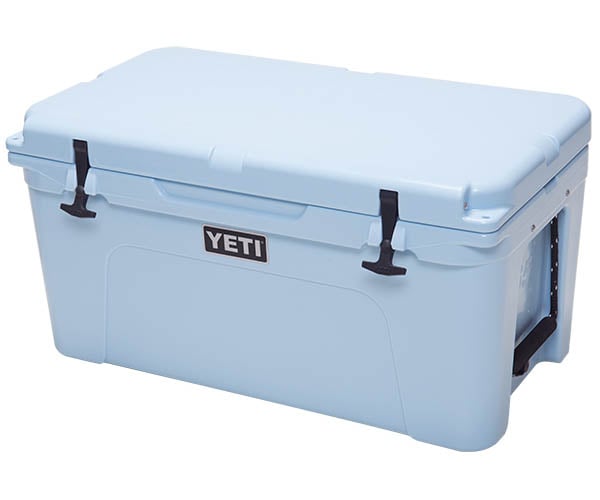 Prior to getting a Yeti cooler, we had to go to town daily to get ice for our common cooler. With the Yeti, I can go three to four days without having to replenish ice. Often I can go five to six days without having to get ice. (Depending on what is in the cooler and how often it is opened.)
Yeti decided to make an excellent product and ignore how much it cost to produce it, and they have hit a home run. By creating this space in the outdoor world, they have other well established companies scrambling for a piece Yeti's $100 million annual revenue.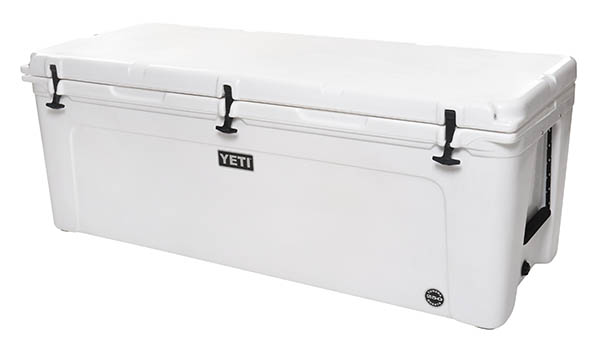 But Yeti isn't stopping with your standard rectangular coolers. They have introduced many more sizes of coolers since their introduction in 2006. Now there are coolers in thirteen sizes (twelve in the Tundra and one in the Roadie) from a small Roadie, all the way to a mammoth 350 cooler that is gigantic, measuring 63 ¼" x 23 ¼" x 24 ½" and capable of holding 329 lbs. of ice! In addition to these hard side standard coolers, Yeti also have three sizes of a soft cooler called the Hopper. The Hopper 20, 30 and 40 all offer the same benefits of a soft portable cooler in different size needs. The 20 is ideal for the golf course since it fits perfectly in the basket behind the seat! The others are great for family boating trips. The Hopper is designed for more portability, and as of April 18, it will be available in a new tan color option. The Hopper is a great portable cooler that is not your ordinary soft cooler. While I have not personally tested the Hopper, I know friends who have them and I have seen their ability to be opened and closed and keep ice and drinks cold for long periods of time. Personally, I love the Roadie for our family boating trips. It is durable and just the right size to pack in the boat for colds drinks and snacks. Together with the Hopper, these two would be a great tandem for most family outings.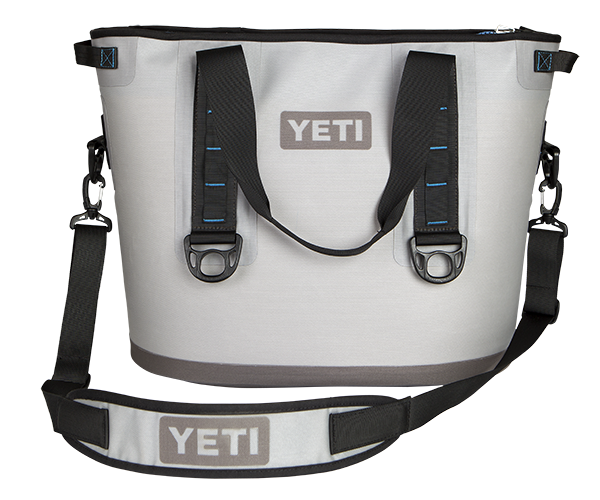 In addition to coolers, Yeti introduced their Ramblers a few years ago which are basically very well insulated tumblers with the same durability as their coolers. These stainless Rambler Tumblers are available in a 20 oz. and a 30 oz., and recently a "low ball" 10 oz. models has been released for lighter loads. Continuing with their stainless line, the Coldster is basically a Yeti koozie that is designed to hold canned drinks and keep them cold.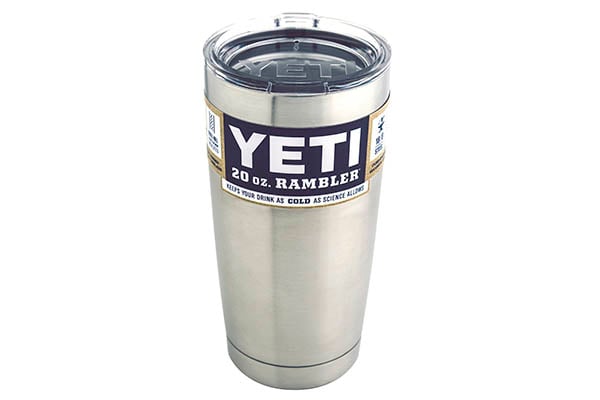 The newest in the Yeti lineup is their Rambler Bottles. These bottles are built with the durable 18/8 stainless steel insulation and the same Yeti quality. Available in 18 oz., 36 oz., and 64 oz., the Yeti bottles are the best stainless bottles on the market. Some key elements of these new bottles are the interchangeable lids. One lid fits all three sizes, and the obvious yet simple "over the nose technology." These bottles have such a wide mouth there is no issue with the bottle hitting your nose when getting a drink. This is such a huge benefit over my other bottles. Another great design feature is the "three finger" lid. The wide lid allows for the user to place as many as three fingers on it and carry the lid. No other bottle on the market has these features.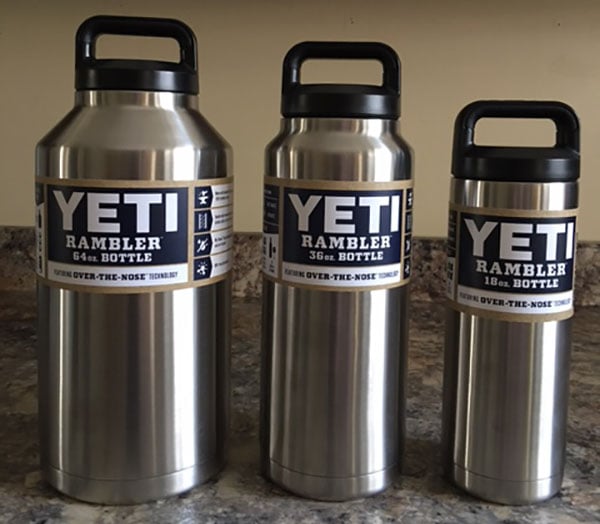 I performed a recent test while early season turkey hunting. I poured hot coffee into my 18oz Yeti bottle at 5:30 am, went for my turkey hunt and when I stopped for lunch, the coffee was "right out of the pot hot," even a full seven hours later! I performed a similar test with iced tea. It kept the ice fully intact with the tea for over five hours, and for a southerner, having iced tea any time of the day is a great advantage!
Yeti did an outstanding marketing job in turning a cooler into a status symbol. But as the old saying goes, if it was a bad product, the best marketing would never work over time. Yeti has proved that it is here to stay, and their innovation continues in the industry today. With new products and new sizes of coolers, I think it is safe to say that you may not own a Yeti now, but soon enough you will. They are the best cooler on the market – bar none, and they are the last cooler you will ever buy.