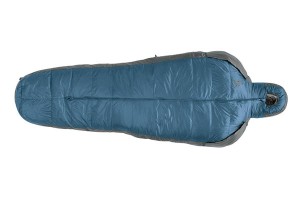 For some campers, using a sleeping bag is a summer affair. Warm nights and casual settings make for an enjoyable, low pressure camping experience. On summer nights like this, campers may even sleep with the rain fly off or out under the stars. It is rare to hear of someone waking up freezing or doubting the effectiveness of their sleeping bag. Campers like this are simply out having fun and enjoying a lazy summer trip outdoors. Now as the weather changes, enjoying a casual camping trip gets a bit more involved. You need to up your gear collection and lower the temperature rating on your sleeping bag. The risk of using those lightweight summer bags as the temperatures drop usually is just an uncomfortable night, but even one restless night in the tent will have you wishing you paid closer attention to your sleeping bag.
Those who still like to camp in colder spring, fall and even winter settings need to upgrade from their summer sleeping bags to do so. Let's take a look at several 3 and four season sleeping bags available at Gritroutdoors that are perfect for the job.
Mummy Bag Or Bed Style?
Your first choice in evaluating 3 and 4 season bags comes in the option of a mummy bag or not. As temperatures drop, it becomes more important to retain as much warmth in your bag as possible, and a mummy bag style accomplishes this the best out of all styles. Mummy bags do just what they sound like, they wrap you up tight in the bag to keep warmth in, and mummy bags often include a hood with an opening to cover your head as well. However, a thick, warm bed style, or sleeping bag with a larger opening for your body and more room to move around can work for some even in colder temps.
The general rule of thumb is as follows: if you're still camping casually but need some extra warmth, a bed style bag should work just fine. However if you're backpacking or camping in the winter, the mummy bag style will likely be the better option.
Sierra Designs Backcountry 3 Season Bed Style Bag
Up first is a bag that's perfect for those that like to car camp in the spring or fall. The Sierra Designs Backcountry 3 Season Bed-Style Bag offers a good deal of insulation (down to 13 degrees F) but still allows for some wiggle room and space in a bed style configuration (58 inches wide at the shoulder and hip, and 40 inches wide at your feet). An added upgrade comes in Sierra Design's Duck DriDown insulation. This insulation uses down, which offers much more insulation in a warmth to weight ratio than synthetic insulation like Primaloft. The downfall of most down materials is once they're wet, they take a long time to dry out.

The new Duck DriDown material is treated to decrease the overall time it takes for the down to dry, and it resists water up to a certain point (i.e. it will still get wet if submerged). This bag has a 600 fill of the Duck DriDown material. All in all this is a good universal bag for casual camping, and it could be used in summer as well (albeit you may be a little warm depending on where you camp.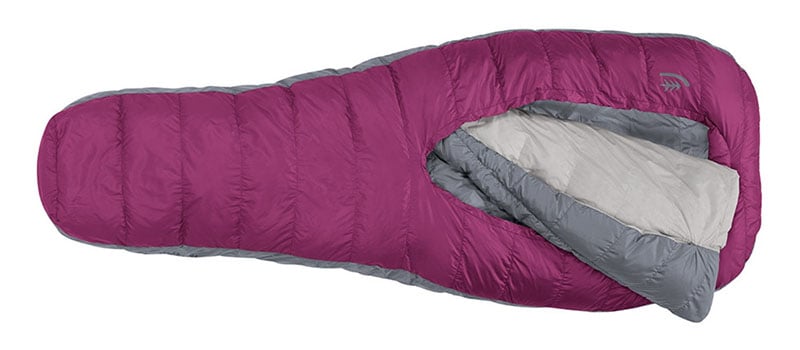 Price: $339.90 at Gritroutdoors right now.
Eberlestock SE20 Euro Down Sleeping Bag
Outdoor wonder brand Eberlestock is arguably the champion of innovative outdoor packs, and as you would expect, their sleeping bag line offers some serious performance as well. The Eberlestock SE20 Euro Down Sleeping Bag is a mummy-style bag with a dark earth finish that is perfect for backcountry hunts as well as camping trips (both hunting and casual in nature). It will be an advantage for some to have an earth colored bag vs. the normally bright sleeping bags that dominate the market, and this bag is designed for use under the stars if you don't carry a tent.
This bag is super warm (rated down to -22 F or even -36 F if you're "pushing it" as the company says). It uses high quality 90/10 goose down, which provides exceptional insulation, but if this bag is submerged, it'll take a good while to dry it out. That said, the outer finish of the bag does resist some water. You can draw the bag up around your head with draw cord when the weather gets really cold. This is an exceptional sleeping bag that will perform great in the hands of any serious ranging hunter, or if you prefer, an ultimate bug-out sleeping bag.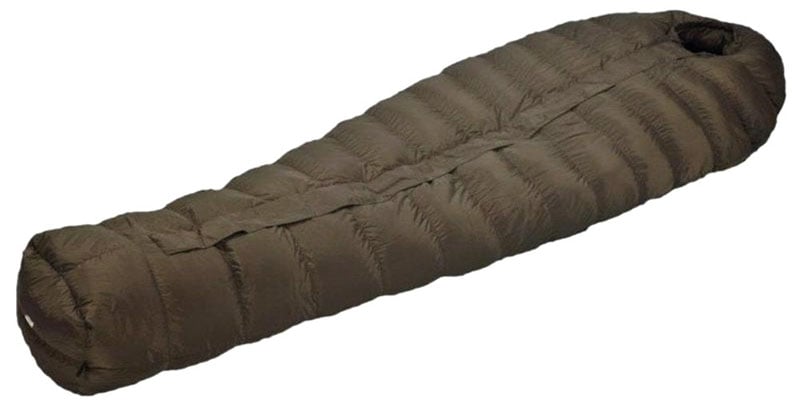 Price: $469.00 right now at gritroutdoors.com.
Sierra Designs Mobile Mummy 4 Season Garment-Style Bag
As step up from the bed style line of Sierra Designs bags, this Sierra Designs Mobile Mummy 4 Season Garment Style Sleeping Bag is the ultimate backpacking option for those that camp in cold environments. This bag is still pretty wide for a mummy bag style (66 inches at the shoulder and 40 inches at your feet), but it packs up tight for transport. This style can also be worn well around the campfire if you need extra warmth before bed. The ultra-light hood moves with you as you sleep, and there are no annoying cords to draw around your face. You simply zip up the bag and your face is contained in the hood. Another great advantage comes in the Duck Dridown material which can make all the difference on a wet camping trip. You get an extra fill weight in this bag at 800 fill vs. the 600 fill in the Sierra Designs bag listed above.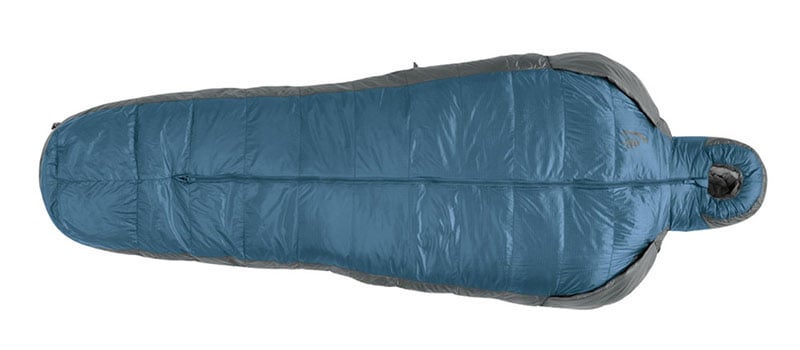 Price: $350.51 right now at gritroutdoors.com.
Snugpak Softie 18 Antarctica Sleeping Bag
Do you dare to sleep in places or climates that would send others scrambling for the nearest hotel room? Do you go on overnight hunts in high alpine environments that are the refuge of elk and sheep? Maybe you just want the warmest possible sleeping bag you can get. If any of these sound good to you, then the Snugpak Softie 18 Antarctica Sleeping Bag is what you need. This sleeping bag is rated down to -58 F, but chances are you'll never be sleeping in it at a temperature quite that extreme. Still this bag handles negative temperatures no problem, and the camo finish makes it concealable if you need that option. This bag uses Isodry fibers which aren't quite as warm as down but great to have if you're constantly sleeping in wet environments, and a Reflectatherm material helps make up for the absence of down by reflecting escaping heat back into your bag. Just like the Eberlestock bag listed above, this is a great option for hunting or bug out applications.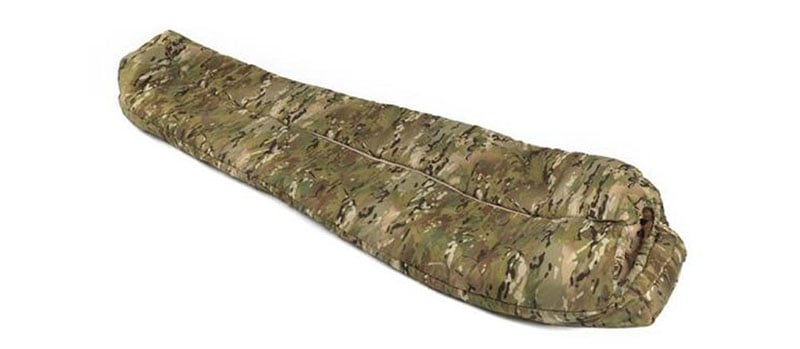 Price: $389.50 right now at gritroutdoors.com.
Prices and availability subject to change at gritroutdoors.com.