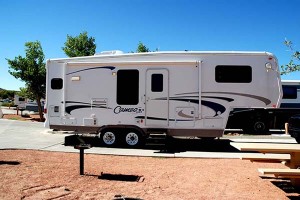 In the coming months, countless of adventure seekers and road trippers will set out on our nation's highways to explore the vast recreation opportunities found in the US. While some will choose cars, trucks and minivans, others will turn to a more substantial mode of transport to take them to the beautiful places in America: the camper or RV. The first modern RVs or recreational vehicles appeared in North America in the early 1900s, and even though there was no national highway system or in many cases proper, well maintained roads at the time, Americans still managed to see the country while sleeping in their RVs along the way.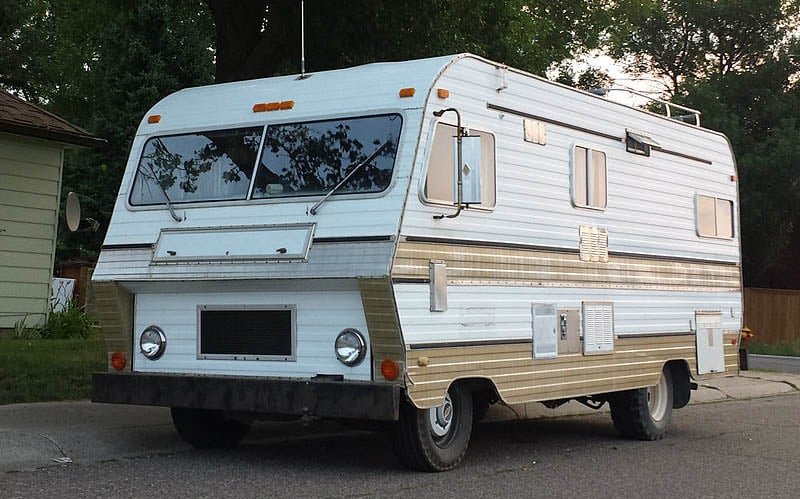 Today the modern RV can be filled with all sorts of conveniences that make it truly feel like a home away from home, but other travelers prefer more primitive RVs, something we'll refer to as a camper. Whatever your choice, modern or primitive, chances are the features in your RV aren't going to be enough to get you through this year's trip. You're going to need some quality gear to pack into that RV, but if you're not sure what to bring along, we've got you covered with a list of several must have items for your RV.
ThermaCELL Trailblazer Repellent Lantern
The first item most people think of is one that is not necessarily vital, but nonetheless important. Not everyone can handle an onslaught from insects while they're camping or hanging around the RV, and let's face it, constantly applying spray insect repellents gets old and it's just not that healthy for you and your family anyway. ThermaCELL has made the war against insects like mosquitoes easy with their signature line of repellent and lantern combos. Pick up the ThermaCELL Trailblazer Repellent Lantern before you head out on the road, and you'll have an extra light source and insect repellent station in one. This lantern emits a non-toxic chemical that creates a 15×15 ft. insect barrier around the device, and there are no open flames to worry about. Don't forget to stock up on a few repellent refill cartridges if you're heading out on a long road trip.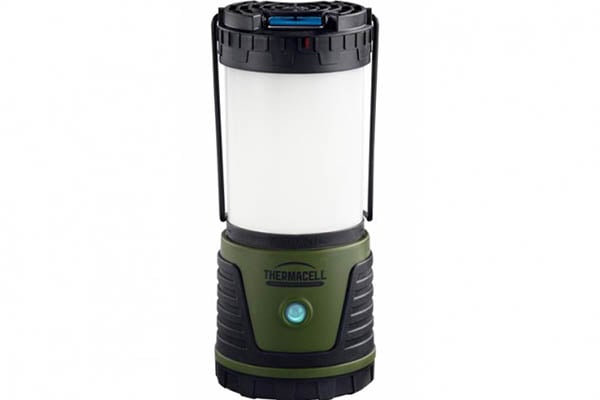 Pahaque Double Hammock
Sure there are plenty of miles to be covered in your RV, but what would any serious trip be without some time to just kick back and watch the day go by. While you can certainly do this inside the RV, it's not near as enjoyable as getting outside and taking in some fresh air. If you've planned your trip right, there's likely a beautiful lake, rugged mountain range or stunning vista outside your RV door anyway. Do yourself a favor and pack something that will make hanging out even more relaxing, namely a portable nylon hammock. Pahaque makes just the hammock you're looking for, and the fiberglass spreader bars featured in their hammocks ensure there's plenty of space to stretch out, unlike other hammocks that can scrunch up and make you feel confined. Opt for the Pahaque Double Hammock instead of the single, because you may want to invite your significant other for a midday nap, or maybe you just want the extra space all to yourself.

Pahaque Cottonwood XLT Portable Shelter
There will be times where your whole crew wants to spend time together enjoying the fresh air and scenery around the camper, and naturally a double hammock isn't going to suffice. When you want to accommodate the whole party and maybe some of your neighbors as well, go with a portable shelter like the Pahaque Cottonwood XLT 10×10 Shelter With Awnings. If you've got a larger RV, packing a portable shelter isn't going to be a problem, and the option of a shelter gives travelers a chance to stretch their legs and get out of the vehicle even when the sun is beating down or a summer rain shower shows up out of nowhere. This Pahaque shelter uses durable polyester that is waterproofed and UV coated for the roof, sides and awning, and should a angry storm show up, this shelter will keep sideways rain out with optional sidewalls. When you're done with the shelter, it packs up into a tight bundle so you can stow it quickly and be on your way.

Hawke Vantage 10×42 Binoculars
We recommend taking binoculars on any outdoor trip because, well, there's never a situation that doesn't benefit from binoculars. Sporting events, camping, hunting trips – you name it, and a pair of binoculars probably comes in handy at it. There's absolutely no reason why you shouldn't have a quality pair of binoculars in your RV. The kids can play with them while you're on the road and passing new and interesting landscapes, and the whole family can use them when you stop to look at wildlife or scenic areas. Hawke Optics offers some serious value in binoculars, and their Hawke Vantage 10×42 binoculars are perfect for a family that doesn't want to invest too much in a pair of binoculars but still wants a pair that performs well and allows them to see the sights in clear view. The Vantage 10×42 binoculars weigh a scant 22 ounces and sport BAK-4 prisms for exceptional contrast and clarity.
Vargo Titanium Wood Stove
While you're out on your RV and camping adventures, the desire to sit around a campfire is probably going to strike. However not all areas allow open burning, and as the summer progresses, some camping and recreational areas may issue fire warnings or bans. In addition, nothing is more shameful than letting a fire burn out of control. Still you want to keep warm and maybe even cook around the fire, and instead of choosing a fire pan, you should consider packing a stove like the Vargo Titanium Hexagonal Wood Stove. This stove packs flat when not in use, but it is easily assembled when you need it. This stove is specifically designed for cooking applications, but if you're not busting out the cast iron, you can still use it for a small, controlled campfire if need be.
Have another favorite piece of gear to stock in your RV / camper? Share it with us below: