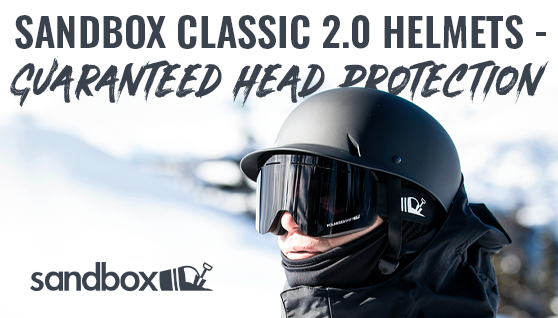 Last Updated on
Nowadays outdoor recreational activities are becoming more and more popular. And it is not surprising – you exercise your body and improve health while exploring new places, enjoying the beauty of nature and getting unforgettable emotions. But any active sport means a particular kind of risk. No matter a beginner or an expert you are, what season it is, or what exact kind of sports you are doing, there's always a chance to get injured. That's why it's essential to consider safety above all and use special equipment. And the first and probably the most important step is to provide head protection. A helmet is an essential part of your protective gear when snowboarding and skiing in winter or kayaking and canoeing in warmer seasons.
We would like to introduce you SANDBOX Classic 2.0 Helmets – a perfect choice for those who need protection, comfort and stylish design. This helmet is available in two variations: SANDBOX Classic 2.0 Snow Helmet for winter sports and SANDBOX Classic 2.0 Low Rider Helmet for water sports.
Why Sandbox?
Sandbox is one of the industry's leading and most respected manufactures. They provide high-quality helmets both for winter and water sports. All their helmets combine quality protection from impacts, stylish design and maximum comfort due to their light weight and low profile fit.
What makes Sandbox helmets special? Let's have a look at the key features that are common both for snow and water helmets.
DESIGN
Sandbox creates great-looking helmets that you really want to wear. The Classic 2.0 Helmets have minimal design and Sandbox's signature brim that provide style without lacking protection. All Sandbox helmets have an ultra-low profile fit that makes them comfortable but doesn't compromise safety. The helmets come in various colors and patterns to any liking.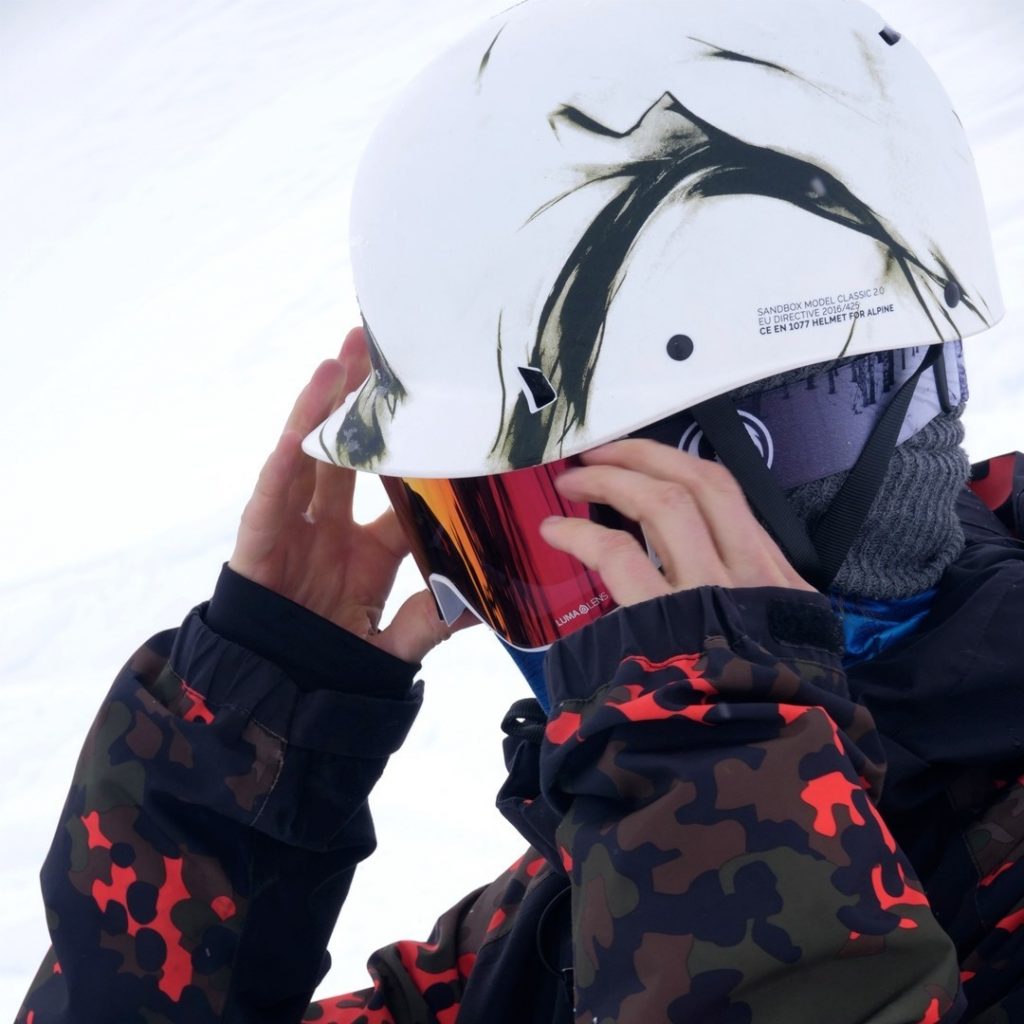 CONSTRUCTION
Sandbox snow sport and kayaking helmets are constructed with a tough injection-molded ABS Shell that stands high impacts and is aimed to reduce the force transmitted to the head in case of a crash. It delivers unmatched durability, resistance and solid protection when needed.
Snow helmets come with a hard EPS (Expanded Polystyrene) foam lining for high impact protection, and water helmets come with a flexible EVA (Ethylene Vinyl Acetate)foam lining that protects against various low force impacts.
PATENTED VENT SYSTEM
Sandbox's Classic 2.0 models feature a patented Airflow system with three vents that supply cooling and make your ride more comfortable. This system allows airflow to enter from the front slash vent, move through channels in the liner, collect heat and moisture and exhaust them out the rear vents.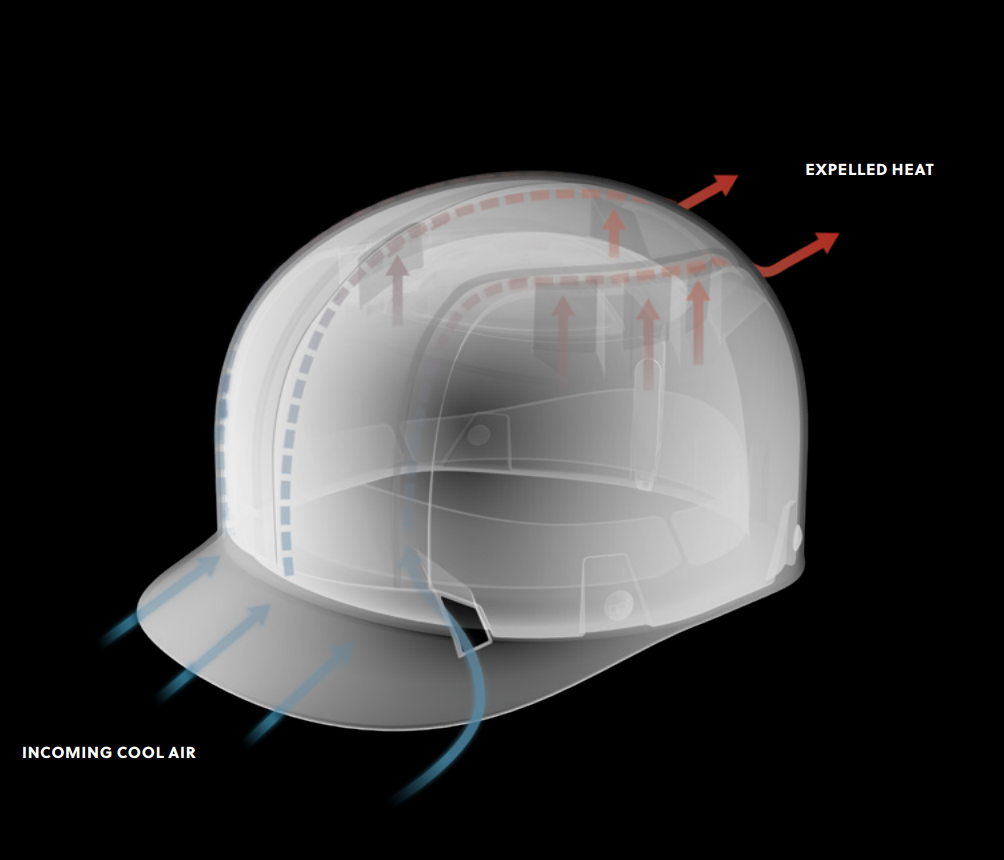 Now let's have a closer look at the details of the two editions of Sandbox Classic 2.0 helmet.
SANDBOX Classic 2.0 Snow Helmet
Classic 2.0 Snow Helmet is specific to the snow sport edition. It is certified as a Helmet for alpine skiers and snowboarders (Certification: CE EN 1077:2012 Class B). It features a soft-touch matte finish on the ABS shell with a hardcore EPS liner for more shock resistance.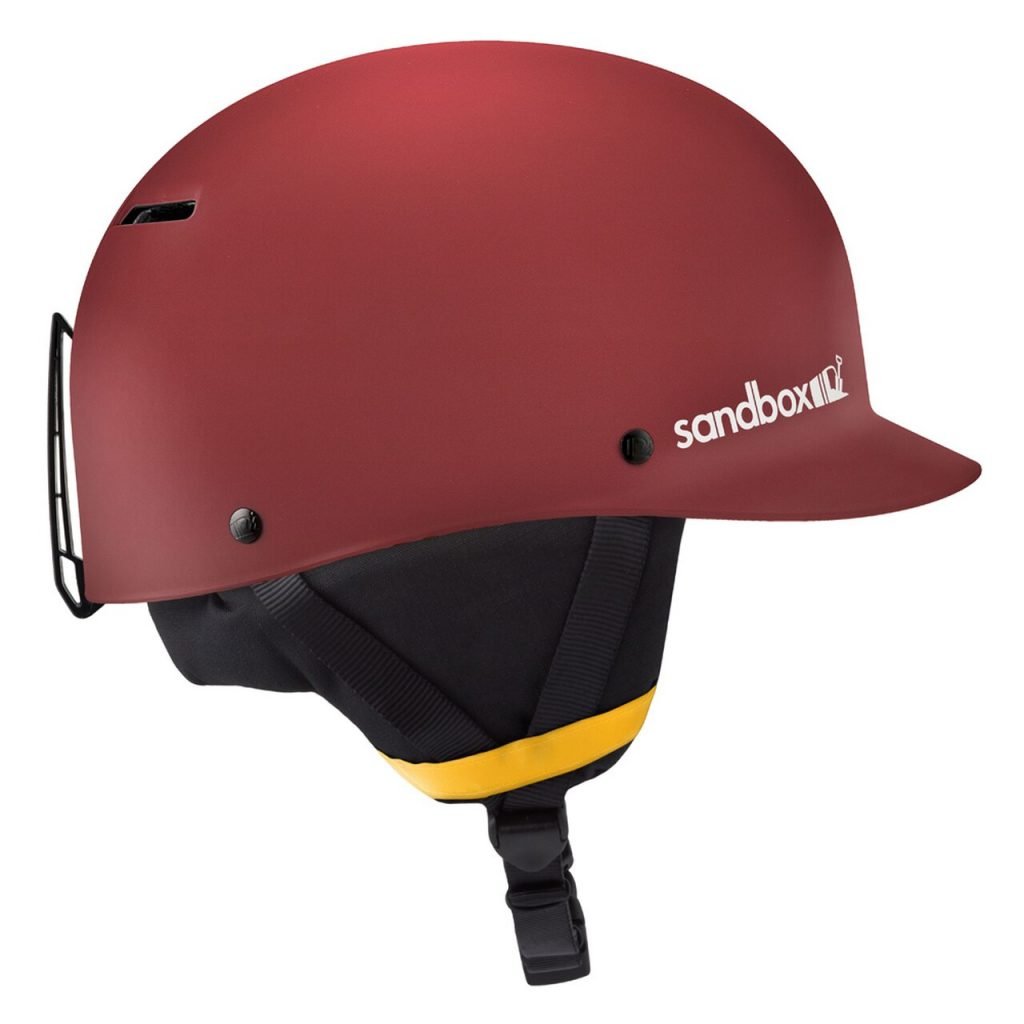 Features:
Removable comfort liner -Classic 2.0Snow Helmet features a comfort vented liner. This plush fabric and breathable mesh liner supplies warmth and comfort and delivers heat management as well. The liner is removable and washable.
Removable padded ear covers – Ear covers offer warmth and comfort when needed and are easily removable when the weather is warm enough;
Audio pockets – Built-in audio pockets with multiple inserts fit various headphone systems;
Goggle fit – This helmet is fully compatible with all Sandbox Goggles and with most major goggle brands. A thicker top pad gives additional space for oversized goggles;
Removable goggle trip clip – Sandbox Classic 2.0 Snow Helmet features a classic Trip Clip. The slide-on/slide-off goggle clip delivers three positions so you can work with any goggle strap buckle and adjusters;
Removable goggle bumper – The Classic 2.0 Snow helmet features a goggle bumper for a deeper fit that can be also removed if not needed.
SANDBOX Classic 2.0 Low Rider Helmet
The Low Rider edition is designed for the water and features an ABS shell as well as the snow edition but comes with a flexible EVA liner providing protection against low force impacts. It is certified as a Helmet for Canoeing & White Water Sports (Certification: CE EN 1385:2012).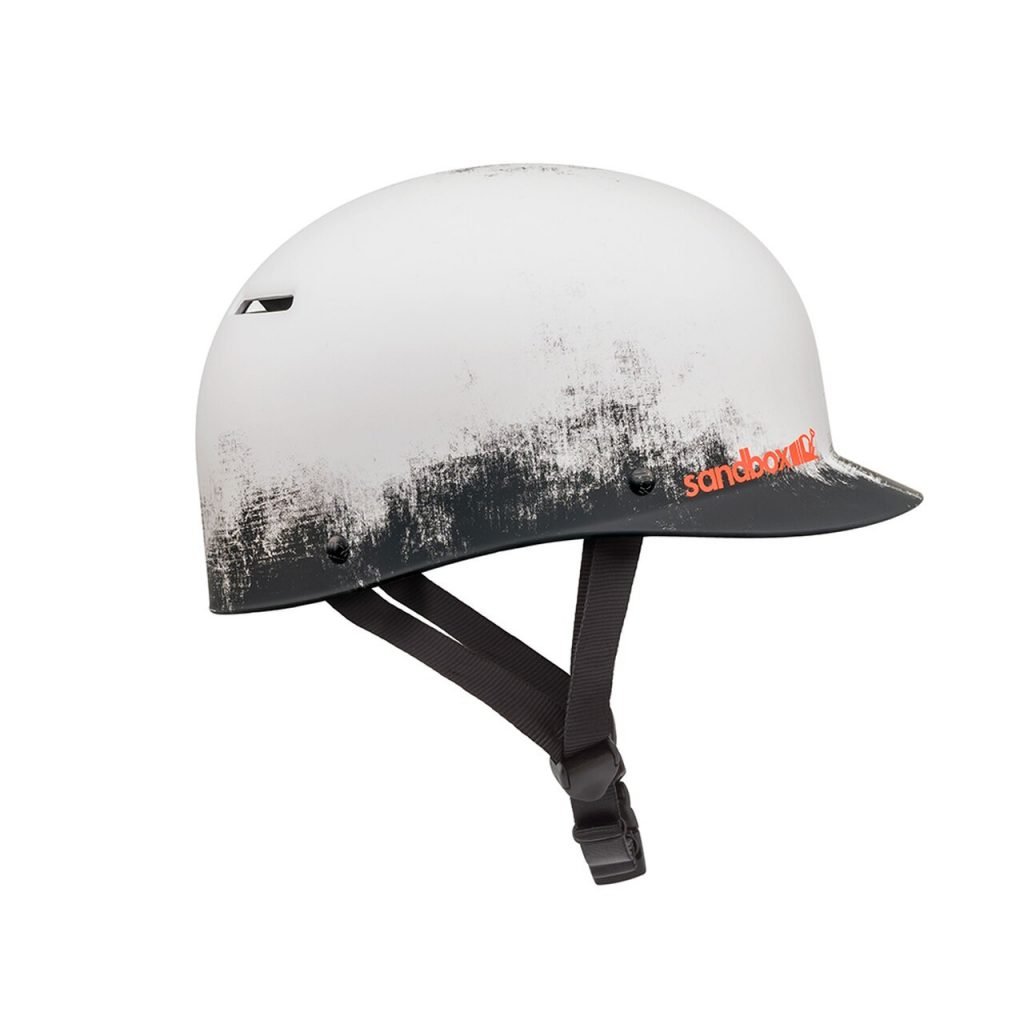 Features:
Custom Fit – Classic 2.0 Low Rider Helmets come with multiple removable fit pad thickness so you have 18 different combinations to make your helmet fit perfectly and get maximum comfort;
Quick Drying Pads – The fit pads in Low Rider helmets are made of a specially formulated polyester spandex fabric. This fabric is durable and quick-drying which is especially important while doing water sports;
Optional water ear pads – The Low Rider helmets are compatible with removable water sport ear covers that provide protection for your ears when needed (sold separately).
Can I use one helmet for both water and winter sports?
This question is quite often asked in the Internet forums and the reasons are clear – everyone wants to save some money if it is possible. But using one helmet for both winter and water sports may be not a very good idea and let us explain why. The protection required in snowboarding and kayaking differ, and the standards for helmets differ as well. Winter helmets are tested for "faster speed" impacts and colder conditions, while water helmets are tested for "slower speed" impacts and warmer conditions. And it's hardly possible to find a helmet that fulfills both standards. Why not use a snow helmet for water sports if it seems to be more resistant? Still, there are some troubles. Snow helmets usually have padding that is some kind of water-resistant but not designed to endure constantly wet conditions and may hold water.
So we highly recommend having two separate helmets for winter and water sports to provide maximum safety and make sure that nothing will distract you while enjoying your favorite activity.
Final thoughts
Heading for an outdoor activity in summer or winter, care about your safety first and consider buying a quality helmet. Invest in your protective gear today and stay safe!