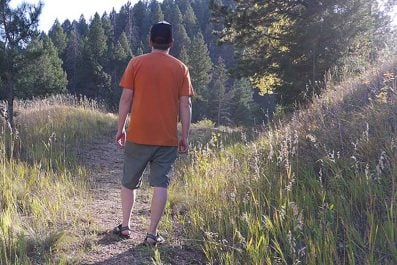 Last Updated on
By David Link
If you're familiar with Sitka Gear in any regard, one of their camo lines likely comes to mind. Sitka is well known for five distinct GORE Optifade patterns tailored to specific hunting scenarios from spot and stalk to tree stand hunting. However, Sitka Gear offers plenty of apparel options outside their camo lines, and if you're like me, you'll end up wearing it a lot more than any of the camouflage. This Sitka line is called Training, Travel, and Workwear, or TTW, and although it's been around a couple years, it's still well worth paying attention to if you haven't tried it before.
Currently the TTW line consists of hunting jackets, pants, performance shirts, button up shirts, hoodies and shorts. The purpose of this line is to provide clothing options for everyday scenarios. Think trail pants for scouting new locations or apparel to wear in the airport when you're traveling for a hunt. At the same time, Sitka TTW clothing is great for every day wear, be it hanging around at a BBQ or kicking around town. Today we're going to focus on a must-have article for summer – the Sitka Gear Territory Short.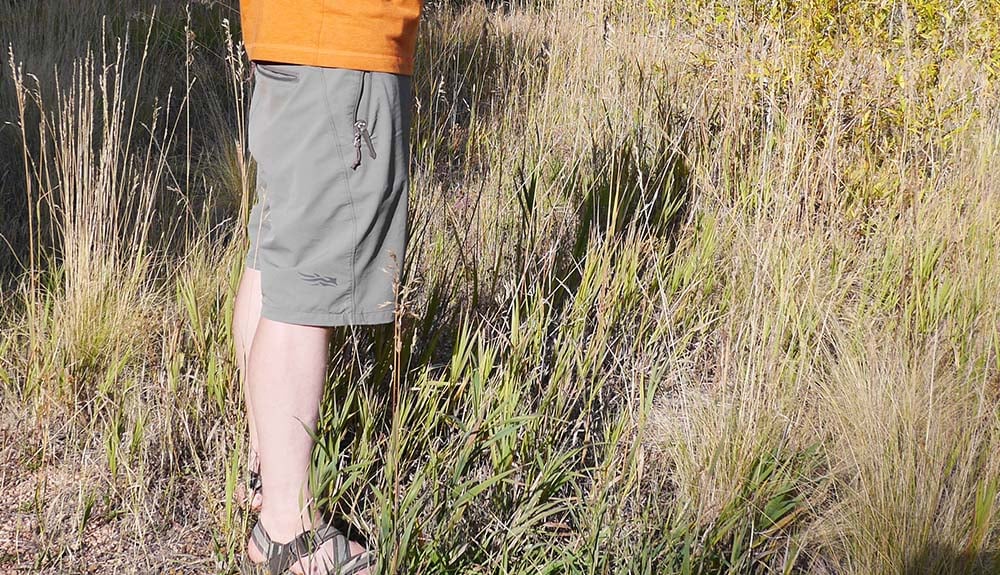 Sitka Gear Territory Short Basics
The Sitka Territory Short is built for warm weather and active situations. Think a long hike on the trail or a hot afternoon in the field. Sitka places a big emphasis on comfort in all their garments, and the Territory Short is no different. The shorts are made from 88% nylon and 12% spandex so they function with 4-way stretch performance. A gusseted crotch ensures maximum flexibility so you can scramble over any obstacle when needed.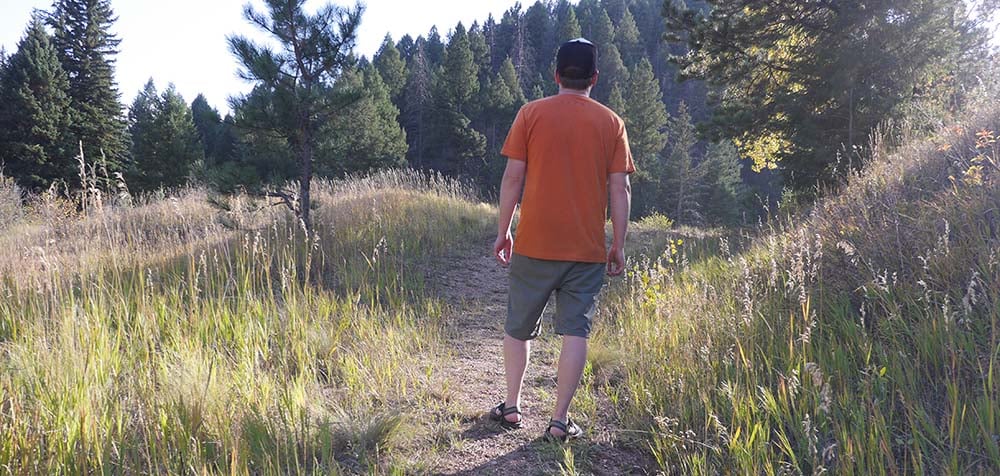 The shorts are treated with a water repellent finish so they'll shed water when the skies open up. As a nice bonus, the finish acts a stain-resistant feature. Should you get mud or other stains on the shorts, often it wipes right off with a wet rag. Every pocket is equipped with a zipper so your gear never falls out no matter what you're doing in the field. The Sitka Gear Territory Short is available in shadow grey (pictured) or clay colors.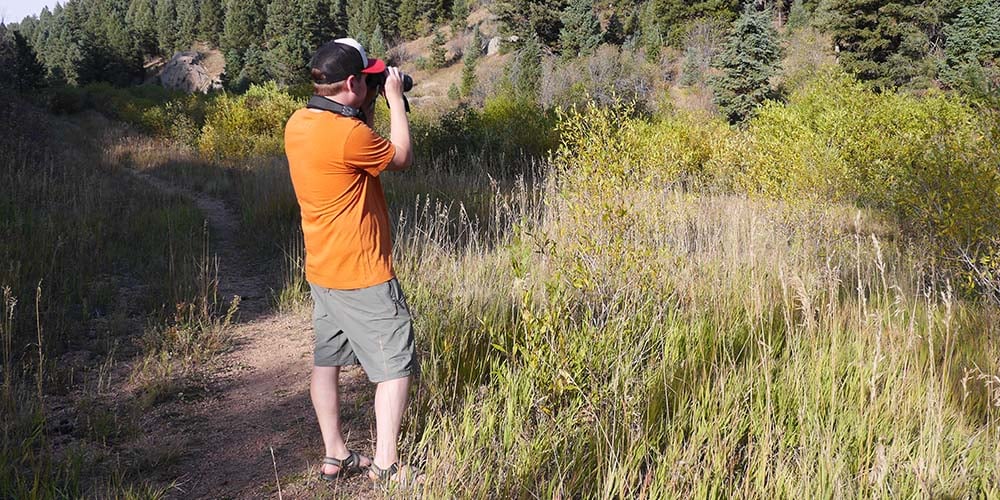 Specs
4-Way Stretch Fabric – 88% nylon / 12% spandex.
Water Repellent Finish on fabric.
Gusseted crotch for increased movement and flexibility.
Zip side and back pockets.
Currently available in Shadow or Clay colors.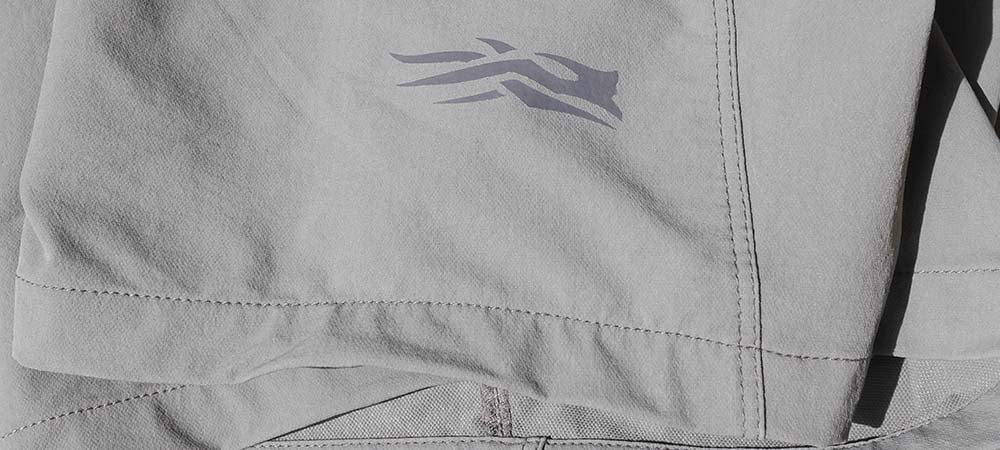 In The Field
Of all the products I've tested in my time as an outdoor writer, I've probably worn the Sitka Gear Territory Shorts more than any other. Why is it such a popular product with me? First and foremost, they are extremely comfortable. I don't think I've ever worn a short that so closely fulfills everything a summer garment should be. The Territory Short is stylish, rugged and well suited for hot temperatures. It is also easy to care for and wash. Sitka has created a product that beats out any other performance short in my opinion, and they don't even specialize in this type of garment! With my true feelings expressed, let's get into some of the specifics of how this item performs in the field.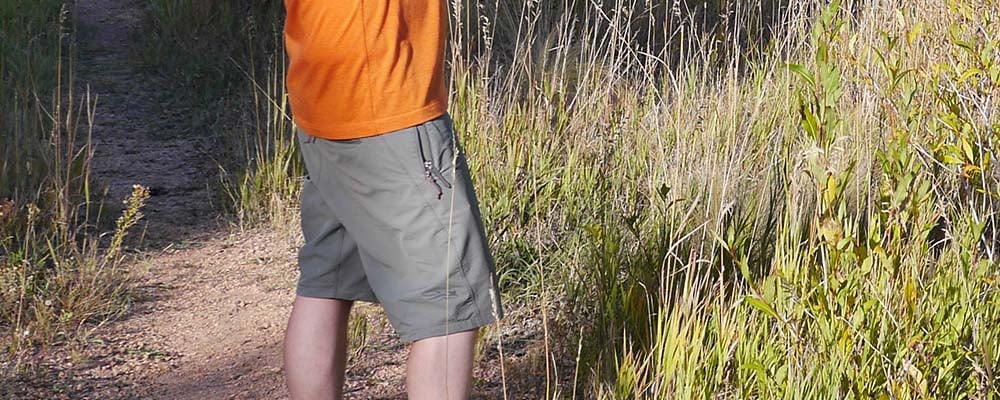 Hot Weather / Workouts
The Sitka Gear Territory Short is truly a hot weather garment, and it out-performs any bulky, cotton short you'll find most people wearing this summer. The 4-Way stretch material isn't breathable necessarily, but the nylon performs way better on oppressive heat days than cotton ever would. You'll immediately notice how heat capable these shorts are when you step out into a hot, muggy day. While those cotton shorts would feel like heavy and cumbersome after some time sweating, the Territory Shorts almost feel like you're wearing swim trunks. In fact, these shorts are so comfortable that I've worn them when I go for a jog. In scenarios like this, they almost act like high quality athletic shorts. The flexibility to use these in several situations is a huge plus.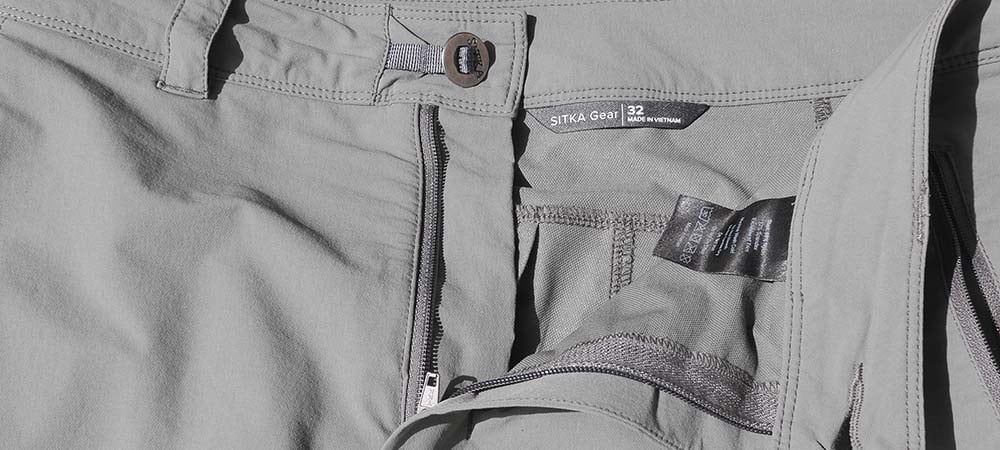 Water Resistant Capabilities
While the Territory Short is great in hot climates, it also tackles water extremely well. The material dries in a matter of minutes, so you go from soaked to completely dry before you even notice. Spill some water on your pants? No matter, it will bead right off and your leg will stay dry. After enough exposure to water these shorts will get wet, but as I've discussed it's a very temporary state. Even when weighed down with water these shorts still feel light and airy. Currently I've been washing the shorts and hang drying them as you don't really need to subject them to the punishment of the dryer anyway. This also helps contribute to longer life in the short.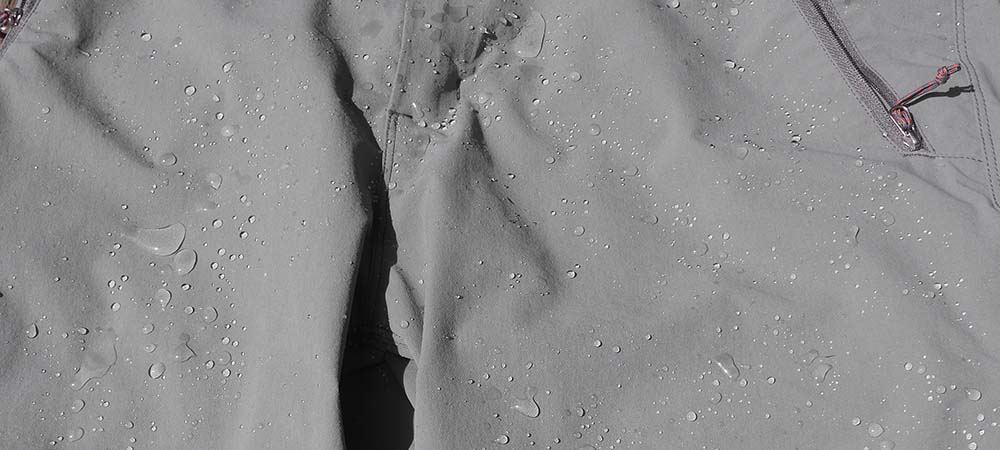 Zip Pockets
Another big feature of note is the three zip pockets in the Territory Short. There are two front or "hand" pockets and one back wallet pocket. All three are equipped with a quality zipper with a small lanyard pull. The front zippers zip from bottom up, which is the intuitive way to build them, but it does create an issue that we'll get into in a bit. The zippers are easy to operate and sturdy. I've had no issues with them even after countless washes of the shorts.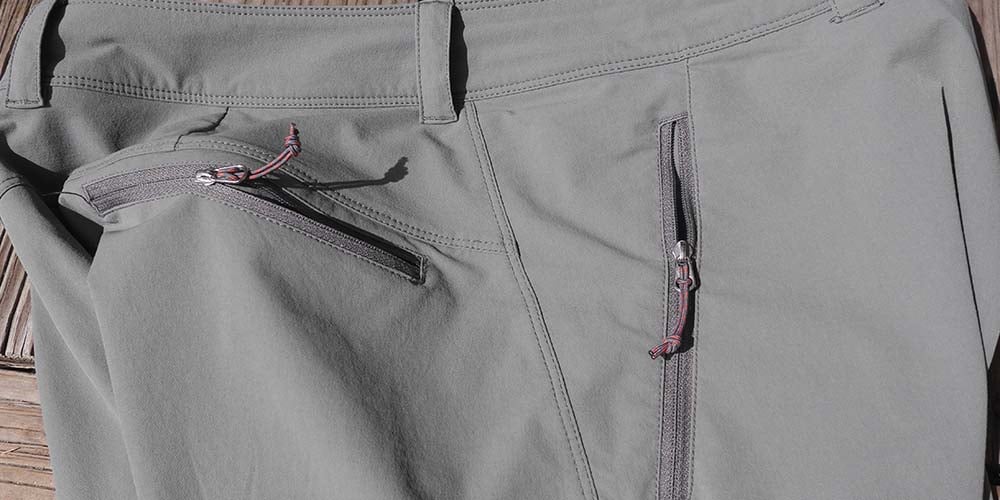 The zipper design does have a couple drawbacks I'd like to note. First, I would advise against storing anything in your pockets and leaving them unzipped. I've lost a couple items sitting down like this. So in essence, if you want to use the pockets for storage, you absolutely need to zip them up. If you're the type of person who likes to hang out with your hands in your pockets, this design may not be for you, at least when the pockets are full. In addition, I've found the front zipper pocket design to be incompatible with a folding knife clip. You can clip it at the top and zip the zipper up to meet the clip, but it just doesn't feel comfortable that way. Of course you can simply put the knife all the way in your pocket and zip it up, but you lose the added security of clipping the knife to your pants this way.
I would say these two factors are the sole drawbacks to this garment. Otherwise it is surprising just how well they function in the field. They're rugged enough to take a beating when you pass through nearby brush, and you can easily scale or step over anything with the gusseted crotch. Sitka also offers this line in different waist sizes vs. a small, medium and large type of sizing configuration. This allows you to select a short that will fit you well.
Determination
If you spend any period of time outdoors, or you're simply in the market for high-quality shorts, the Sitka Gear Territory Shorts are a must-have. The price tag is a little steep for shorts at $89, but I argue that they are worth every penny. Think about it this way, you could buy 2-3 cheaper cotton shorts for that price and they may last a year or two. The Territory Short will last much longer, and it'll be drastically more comfortable to wear over those inferior shorts.
These shorts fit well with a t-shirt, button up shirt or even a raincoat / jacket when the temperatures fall around camp or on the trail. If you're familiar with the Sitka Gear standard at all, it won't surprise you how well designed these shorts are. If you've never worn Sitka before, these shorts are a great entry point into learning how Sitka turns clothing into gear. Check them out and add a couple pairs while you're at it. You won't regret the investment.