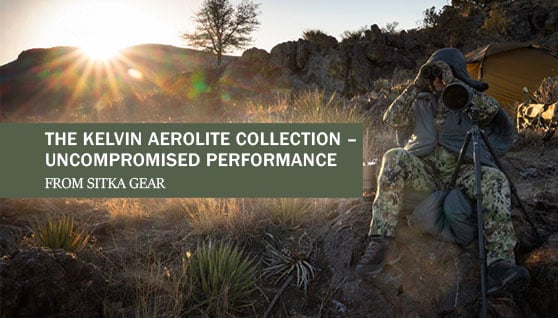 Undoubtedly, high-quality versatile hunting gear will make your hunt more enjoyable and successful. Every hunter needs clothing that is warm and dry yet lightweight and doesn't restrain movements.
For the 2021 hunting season, Sitka Gear introduces its Kelvin Aerolite Collection featuring all these aspects. It delivers unmatched warmth even in the wettest weather remaining lightweight and with low bulk.
What is special about the Kelvin Aerolite Collection?
All the products of the new Sitka collection feature Synthetic PrimaLoft Gold Insulation with Cross Core technology infused with aerogel. Aerogel is the world's lightest solid material composed of more than 95% air which makes it the most effective thermal insulator. Infused aerogel forms a temperature barrier that blocks out cold while insulation fibers trap air to keep your body warm in any situation. Synthetic PrimaLoft Gold Insulation with Cross Core technology is highly compressible like down, but unlike one, it delivers uncompromised warmth and superior wet-weather performance.
So this new synthetic insulation is now even warmer and much lighter while remaining its warm-when-wet properties and keeping you heated in harsh weather.
The Kelvin Aerolite Jacket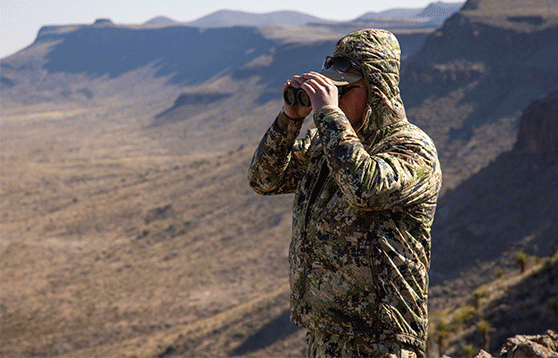 The Kelvin Aerolite Jacket is a very lightweight synthetic PrimaLoft Gold insulation jacket that delivers unparalleled warmth while reducing bulk. Due to its high compressibility, the jacket is packable. It requires little room when packed, so it just disappears in your pack when you don't need it.
Exterior features
The jacket features a 20-denier polyester shell with a durable water-repellent finish. DWR finish wards off water and prevents the fabric from wetting out. The shell is smooth and slips comfortably without catching on to other layers. So this Sitka jacket will be perfect when you need an additional insulation piece in colder weather.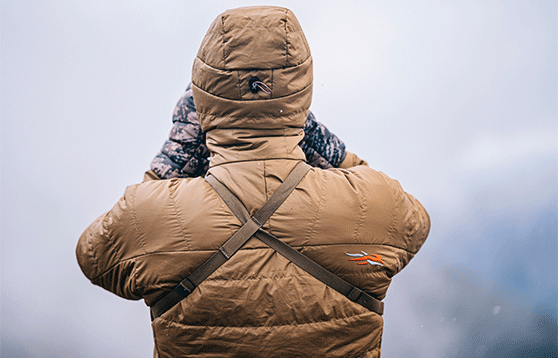 The jacket is fitted with a hood that delivers low-profile warmth and concealment. Don't hesitate – you will catch sight of the big game as the hood doesn't obstruct peripheral vision.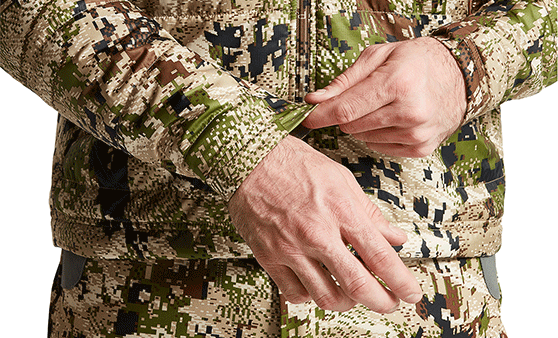 Gusseted stretch cuffs help for smooth and easy layering. What is more, they don't restrict shooting and as a result, your shots will be more precise and accurate.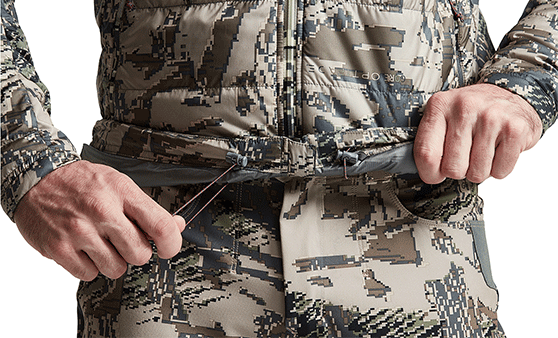 There are also two handwarmer pockets, a zippered chest pocket for safe storage, and an adjustable cinch cord in the waist and hood.
The Kelvin Aerolite jacket is available in various colors. Camo Optifade Subalpine and Optifade Open Country patterns are perfect for big game hunting providing great concealment in different terrains. Coyote color is a good choice for hunting solids and Sitka black and blue colors are great for day-to-day life.
You can also check the Kelvin Aerolite Vest here.
Kelvin Aerolite Sleeping Bag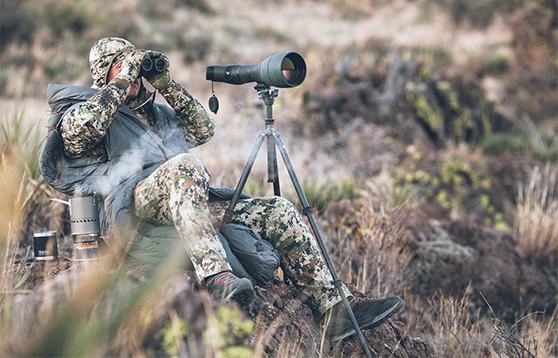 The Kelvin Aerolite Sleeping Bag is another great addition to the new collection. It features a 30-degree comfort rating and is designed as an extension of your SITKA hunting clothes to make you ready for full-season performance in any condition. Synthetic PrimaLoft Gold Insulation with Cross Core technology makes this bag lightweight, extremely warm, and reliable in wet conditions.
Jacket-like features such as zippered, functional armholes, contoured shoulders and hood, and a center-front two-way zipper allow you to stay active in a camp. Now you have not just a bag for sleep, but a multifunctional tool for backcountry use!
The Kelvin Aerolite Sleeping Bag is available in two sizes: regular (up to 6′) and long (up to 6'6″).