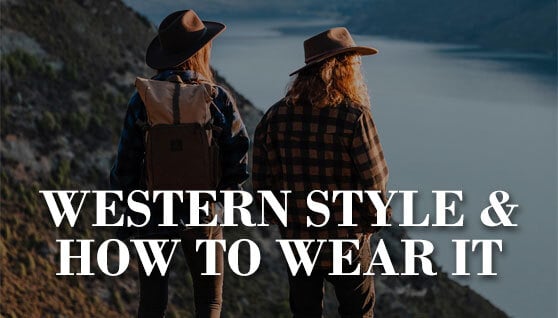 Best Western Style Stetson Hats For Sale
Visit Our Store
Western style has become a trend that is expanding from the USA worldwide. It derives its unique style from the clothes worn by cowboys, ranchers, and workers in the 1800s in Wild West. Appeared as a practical form of wear, western-style dresses have changed over the decades, suggesting fancy additions and decorations to the original style of the 19th century. Today the eye-catching cowboy fashion is very popular among urbanites and remains one of the most recognized styles over the globe largely thanks to western movies and country music singers.
The Key Pieces That Make Up a Cowboy Style
Western Jacket
The jacket is the most statement way to add western subtle to your wardrobe. A suede jacket will be a perfect option as it is an essential Western-inspired luxury garment. These jackets usually feature double chest pockets and are often adorned with fringes on the front and back yoke and down the sleeves.
Choose the cut of the jacket just above the waist for a modern look and make sure it cinches at the waist.
Another good option to bring the western trend into your look is a denim jacket of a similar fit. It was originally invented by Levi Strauss for western laborers to provide them with clothing durable enough for the work they were doing.
Today denim jacket is still very popular and not only with western style fans. It is fitted with chest pockets and often comes with a fleece or shearling lining for colder seasons.
Western Shirt
A western shirt is a traditional item of western-style clothing. It is characterized by a stylized yoke on the front and on the back that usually fits around the neck and shoulders. Initially, a yoke was designed to provide support for looser parts of the shirt. These days, it has become more and more decorated as a distinguishing feature of a western dress shirt.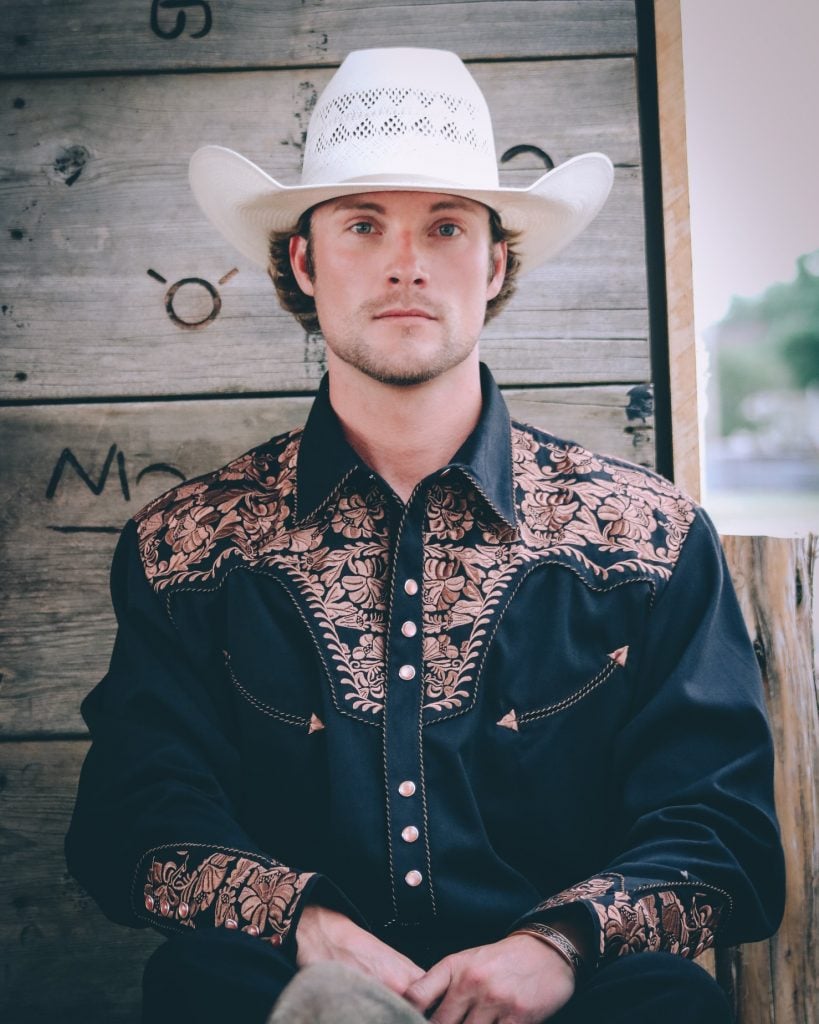 Western shirts are generally with long sleeves and made of chambray, denim, tartan, or brushed flannel fabric to echo the workwear nature of western style. They are often decorated with contrasting piping, embroidered patterns, or fabric patches over the front shoulders and feature double front pockets and snap buttons.
Give preference to a longer cut and wear the shirt tucked in as traditionally cowboys would have.
Cowboy Boots
A traditional cowboy boot is usually made from cowhide leather and has a stacked heel, round pointed toe, and a high shaft. A newer design, the "roper" style, has a low heel and a shorter boot shaft that stops above the ankle but before the middle of the calf.
Modern cowboy and cowgirl boots are available in various colors and can be made from "exotic" skins like alligator, snake, or ostrich. They are also often adorned with hand tooling and have decorative stitching.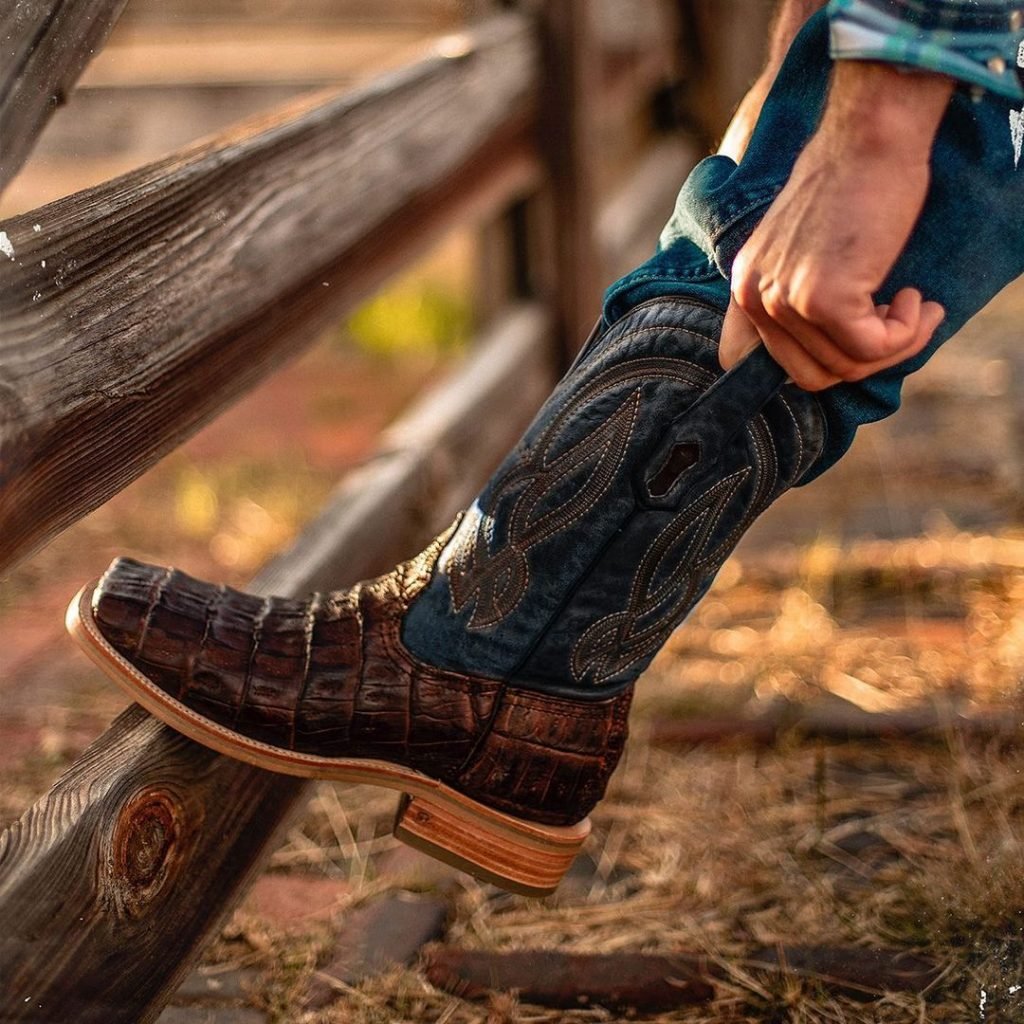 We suggest matching western boots with straight jeans in a looser cut. If you are not sure how to wear cowboy boots, you can get leather or suede Chelsea boots instead. Being lace-less and having a pointed toe, they resemble cowboy boots and will also add a flair of the Old West.
Such brands as Corral and Old West offer a great choice of cowboy boots to choose from.
Cowboy Hat
A cowboy hat is the first thing many people think about when hearing "cowboy". It is recognized worldwide as the defining piece of Old West apparel. Cowboy-style hats feature a high crown and wide brim that can be flat or shaped. They are made of straw, felt, or leather, so you can choose a hat both for warm and cold weather.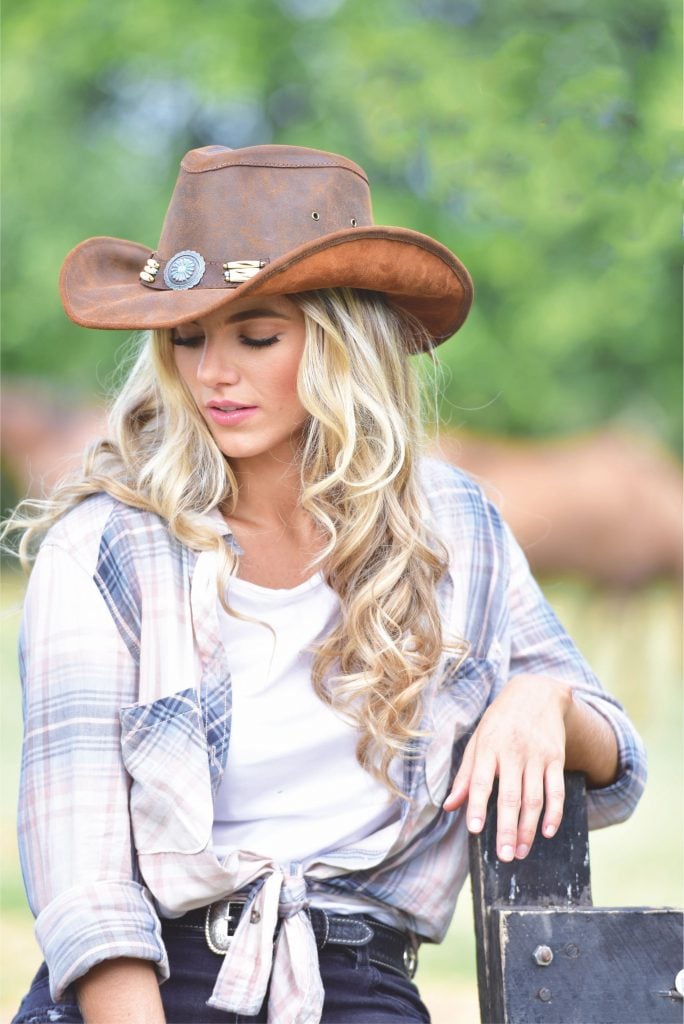 Today you can find a hat of any color but most often they come in brown and black, or in shades of beige. Modern cowboy hats often have a decorative hatband and can be adorned with studs, beads, conchos, or stitching.
Explore a wide range of cowboy hats from Bullhide and find your favorite one.
Final Thoughts
Nowadays western style doesn't mean going full-cowboy. Modern fashion allows you to combine different styles and items of clothing. Actually, you can simply add a little flavor of the Old West to your look with just a cowboy hat or a shirt blended into your casual wear. Anyway, every "cowboy" detail will make your look more authentic and undoubtedly set you apart from the crowd.