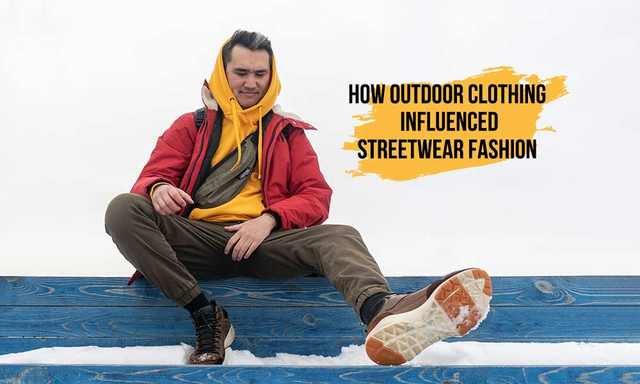 Last Updated on
Conventional is the thought that fashion and outdoor wear come from different worlds and never overlap. Looks and impracticality vs. temperance and functionality – the two schools of garment making couldn't be more different. Outdoor clothing is all about performance, robustness, and utility. Fashion? Well, many garments shown on runways don't look anything like clothes you could wear on… any occasion, really. And yet, despite all their differences, these two streams managed to meet. Gorpcore is one of the many styles that was born from that intersection. 
Gorpcore is an offshoot of streetwear, for among all the domains that fashion reigns in, streetwear turned out to be the most susceptible to the influence of outdoor style. But when did this happen? When were the scales tipped in favor of the practicality of outdoor clothing? And how big of an influence is it? The answers are here, ripe for the picking.
Table of Contents 
The Relationship Dynamic
How Streetwear was Outdoored
Gorpcore: Distinctive Features
      Features
      Materials
      Garments
Gorpcore Signature Brands
Conclusion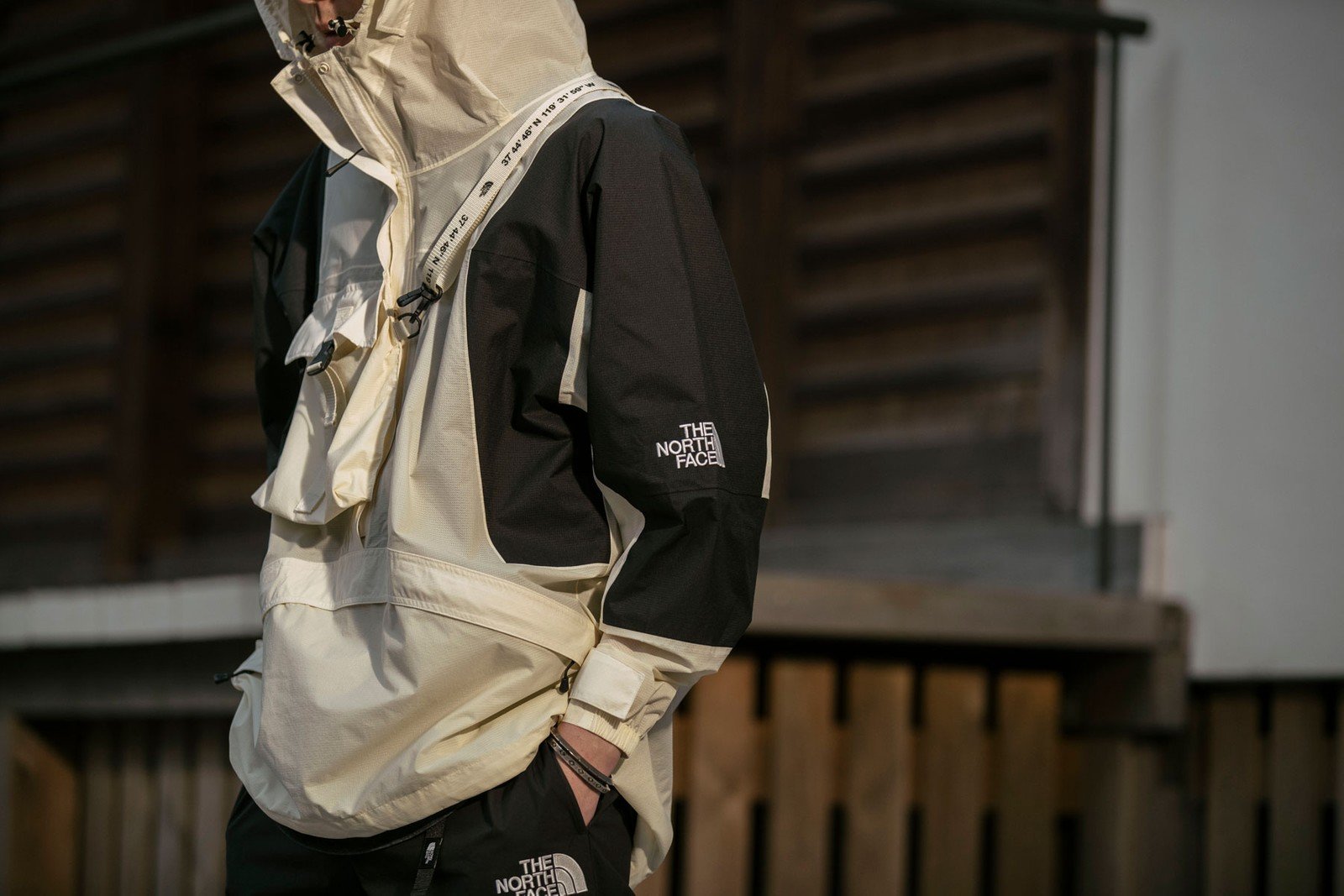 The Relationship Between the Outdoors and Fashion
We should pay tribute to outdoor clothing: it remained steadfast and unwavering in the face of such titans as mainstream and luxury fashions. For a long time, no fashion trend could find a breach to squeeze through, for outdoor gear has been and remains focused on performance. It was the fashion that gave in and started to look closely at what the outdoor industry has to offer.
Many designers claim that there is nothing strange in such an unlikely collaboration. After all, fashion thrives on contradictions, or so they say. Taking a hallmark of one sphere and bringing it into another one can lead to curious discoveries. Outdoor activities are but a fraction of the things fashion took inspiration from.
It's hard to pinpoint the moment when that influence began to take hold. We know for sure that this is by no means a novelty. Many items, like down jackets and hiking boots that prioritize function over looks, have been showcased on catwalks for quite a while. The first intersection of high fashion and outdoor gear led to the creation of safari suits. Those were mostly meant for well-off Europeans and Americans, so they were still meant for the selected few. 
However, with time, more and more elements of outdoor clothing found their way into mainstream fashion. Beginning with forms and ending with materials, the impact of the great outdoors became more and more prominent. That influence wasn't targeted and seeped into many branches of the fashion tree. Streetwear is no exception.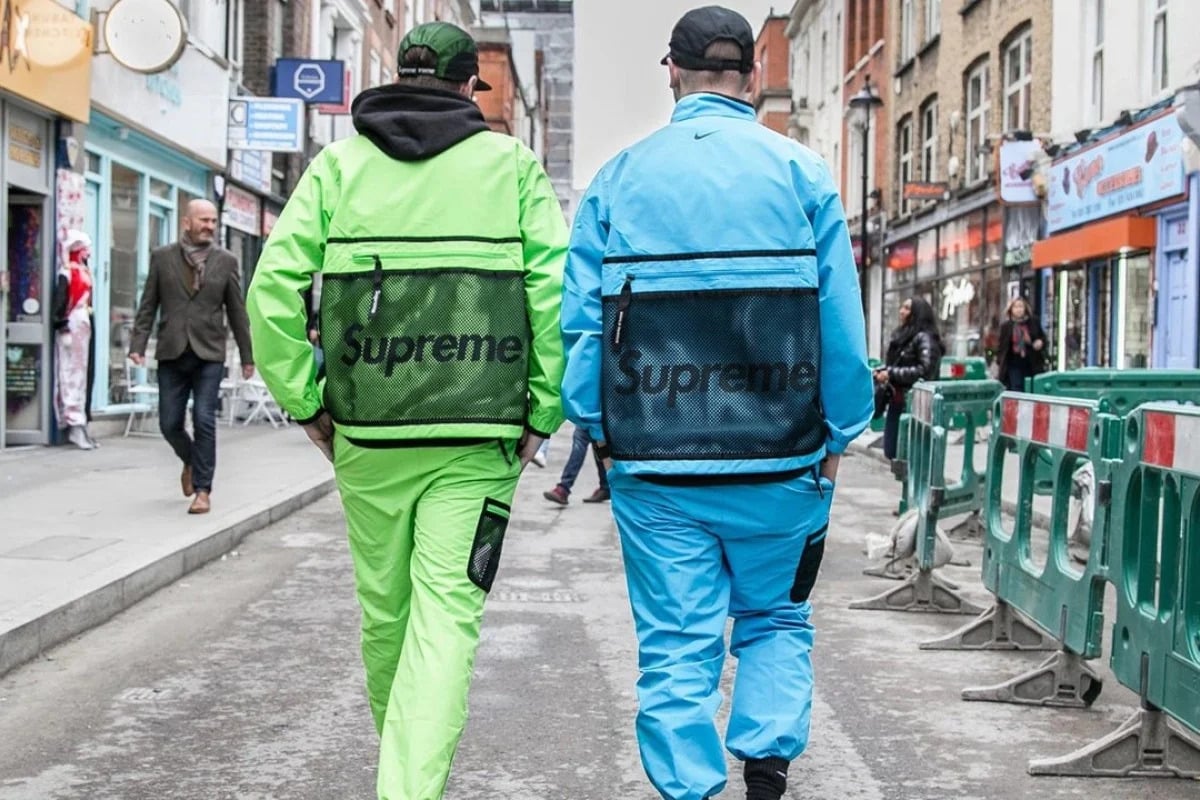 How Streetwear was Outdoored
Streetwear as a dressing style has always been a melting pot. Removing the lid would uncover a concoction of various subcultures that morphed into a fashion statement. Skating, surfing, hip-hop, sports – the list goes on and on. Streetwear trends are set by the users instead of the fashion elite. That might be one of the reasons why this style was one of the first to borrow the traits of outdoor apparel. But streetwear is still very much about making a statement and showing your affiliation. From the union of streetwear and outdoor apparel, a new style was born. The style that combined the message of the former with the functionality of the latter. Though the concept has been around for quite some time, it received its name only in 2017. 
Gorpcore is a style based on wearing clothing attributed to outdoor enthusiasts. The thing about gorpcore is that you don't need to be interested in the outdoors in any way to follow it (unless you want to). That might be an option for people passionate about the outdoors and those appreciating comfort and utility such clothing offers. It is not quite full-scale outdoor clothes, but it is heavily inspired by it. An experienced eye will quickly spot the similarities 
The number of brands producing gorpcore clothing is quite numerous. They rest on different ends of the spectrum. Some are better known to hikers and campers for being closer to the original outdoor gear. Others are popular among people who can navigate the sea of streetwear logos without any map. And believe you us, doing so is anything but easy, especially after the pandemic boosted people's interest in the outdoors.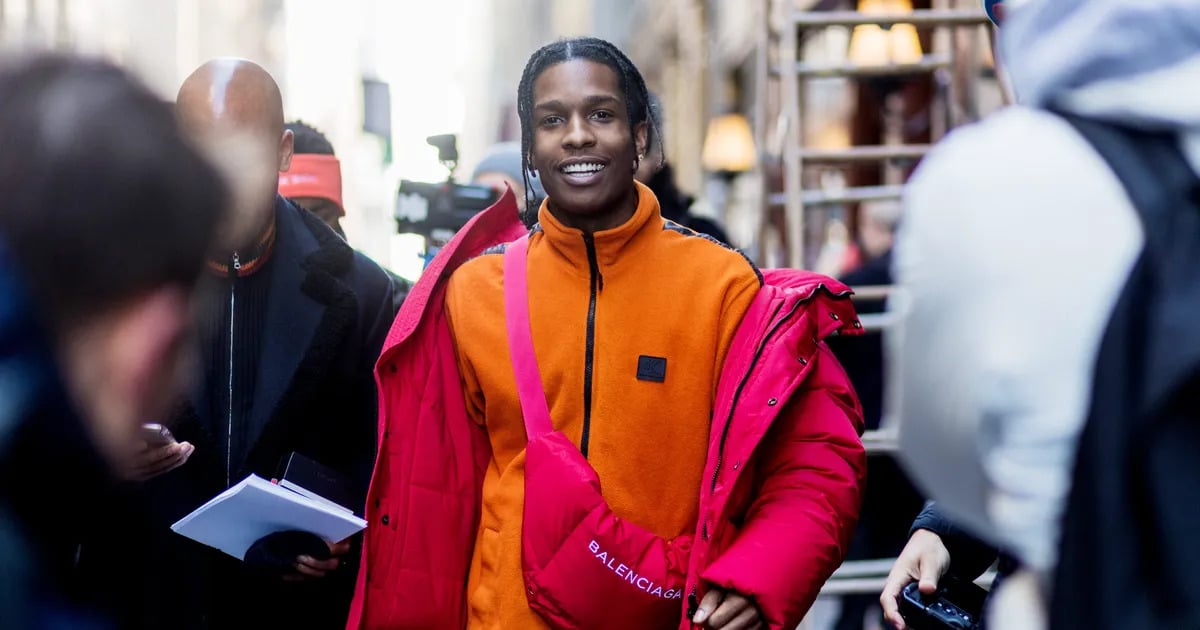 Gorpcore: Distinctive Features
Outdoor clothing isn't lacking in distinctive features, but which traits did gorpcore inherit? The legacy is quite abundant and includes concepts, materials, and specific pieces of clothing. However, streetwear also left its mark on gorpcore apparel. Here are the distinctive characteristics of the style.
Gorpcore Features
Color. Gorpcore clothing is usually bursting with color, and it shares this feature with sports clothes. Vibrant purples, oranges, greens, reds, and blues are pretty common, but so are muted earth colors like beige, gray, brown, and olive green.
Volume. Unlike tight-fitted sportswear, gorpcore leans to the spacious side of the spectrum. That applies to the majority of garments: pants are wide, mid-layers are wide, and jackets are spacious enough to fit a dozen or two layers. As a rule, such volume doesn't impede movement, but that heavily depends on how far from the "utility" end of the spectrum the garment is.
Layering. Layering is a crucial principle for an outdoor outfit, and gorpcore inherited that feature. One slight difference sets them apart. While outdoor enthusiasts often have to compile their outfits from different garments, gorpcore designers often create complete lineups that include garments of all three layers. 
Branding. Being an offshoot of the streetwear style, gorpcore is still about making a statement and communicating your allegiance to a particular brand. As such, brand logos are a pretty common theme. They are nowhere as numerous as on some of the Gucci garments (though some collaborations adopted this feature as well) but are always visible.
Functionality. Gorpcore diligently copied all the handy features outdoor clothing is known for. If you don't see pockets, it's either not gorpcore or they are hidden somewhere. If you see buttons, know it's not gorpcore – only zippers everywhere, sometimes even in places where they don't belong. All that is in addition to features that come from fabric and construction. Increased breathability and ventilation, a sufficient level of insulation thanks to layering, and protection from the elements are the most prominent features gorpcore lent from performance clothing.  
Unisex. The gorpcore was initially introduced as a style for men, but that restriction was short-term. Today, this style is equally enjoyed by men and women, who often draw inspiration from each other. It's not that garments themselves are majorly unisex, but rather the style itself. You could say there is certain androgyny to it, with fit often being the only difference between men's and women's garments.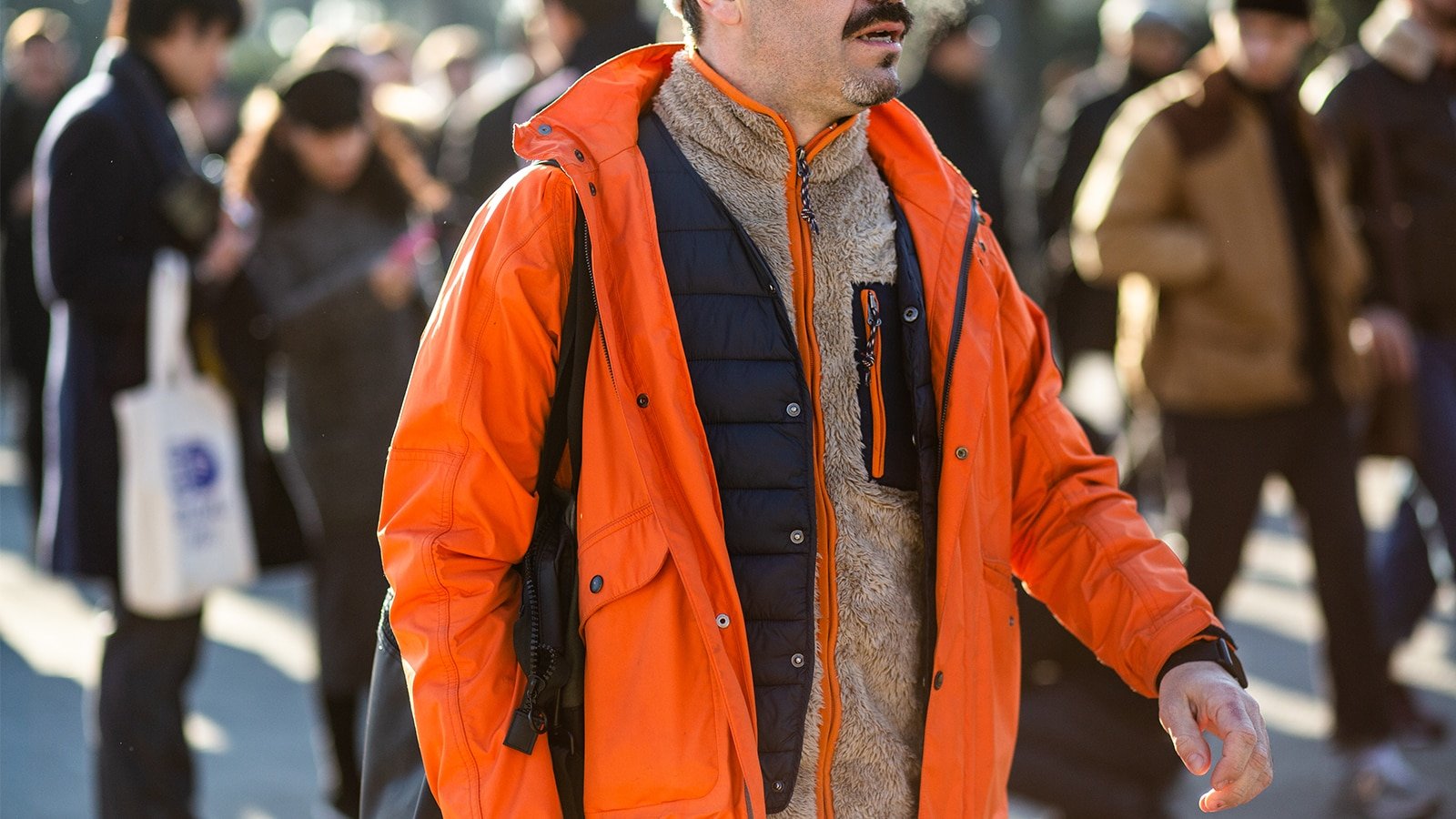 Gorpcore Materials
There was a time when certain materials were used exclusively for outdoor clothing. For the most part, that was because they were purely functional and not necessarily aesthetic. But standards change, and now technical membranes like Gore-Tex are as trendy as, well, other trendy things. 
Gore-Tex
Outdoor enthusiasts are well-acquainted with this fabric, and streetwear pursuers gained much from making it their acquaintance too. Who wouldn't want their clothing to be waterproof, windproof, and breathable? Gore-Tex gives it all, and the abundance of streamlined hard-shell jackets and even footwear is the best proof of gorpcore's love for Gore-Tex. Once an outdoor apparel exclusive, this fabric can now be seen on hikers and trendsetters alike.   
Cordura
The Cordura fabric is a regular choice for performance apparel, which makes it a common option for outdoor-inspired streetwear. It is often preserved for cargo pants, but Cordura jackets are not unheard of. The tear-resistant and color-retention properties of this fabric are one of the primary reasons to give it a try.
Fleece
Of all outdoor clothing fabrics, fleece enjoys the greatest popularity. It has even won over people with no interest in the outdoors and fashion. Fleece often conjures up the feeling of coziness and warmth, mostly because it's extremely good at trapping body heat. It just happened to look really good as well – and here we are, having a garment loved by literally anyone. Whether it rests under a hard-shell jacket or is worn as a final layer, fleece is a true asset for anyone willing to get both performance and style.
Gorpcore Garments
Gorpcore has several markers that help distinguish this style and let its pursuers recognize each other. The examples we are about to give are not exhaustive. Who knows how many outdoor garments are being adopted for streetwear at this very moment? The pieces below are just some of the most popular choices.
Permeable Base Layers
As we've already mentioned, layering is one of the defining characteristics of a gorpcore style. Even if you are not going for a complete match-three set, two layers are a must. The pattern here is well-known to all outdoor explorers: the base layer should always be breathable and moisture-wicking. Gorpcore T-shirts and longsleeves are not particularly different from those used for outdoor layering. Only that they may feature more brand logos and cost more because, you know, it's still a statement, and statements have costs. 
Cargo Pants
If you don't like bags and other containers but don't want to leave your home empty-handed, cargo pants can become your lifeline. They have enough pockets to carry a small toolbox and a portable lab should you wish to have it at hand. Gorpcore pants are usually wide and straight so that your movement isn't restricted, but are also not wide enough to become a hindrance. They can be made from a wide variety of materials and feature different styles. Oversized variants are also common.  
Fleeces
We said it once already, but there is no harm in repeating: fleece jackets are gorpcore's biggest finding. A fleece mid-layer is one of the defining features of this style, so having at least one fleece is strongly recommended. In all honesty, it will serve long and faithfully year-round and won't lose in performance should you no longer be interested in streetwear.   
Parkas
Parka might not conjure up an image of an avid outdoorsman in your mind's eye, but this garment has been keeping people warm for many a century. Parkas were invented by Inuits for hunting and kayaking in harsh colds, so you can call parkas one of the very first outdoor garments. All the biggest gorpcore brands have their own iterations of this piece of clothing. They come in several variations, both slim and puffy, and are often worn unzipped.
Puffer Jackets
Some gorpcore puffer jackets look like they could house a small family, with pockets big enough to accommodate their visiting relatives. But for the most part, they are just meant to be spacious. They have incredible warming qualities that are sometimes excessive for urban life, but that doesn't stop gorpcore adepts from wearing them. Cinching is often used for making boxy silhouettes look more fitted.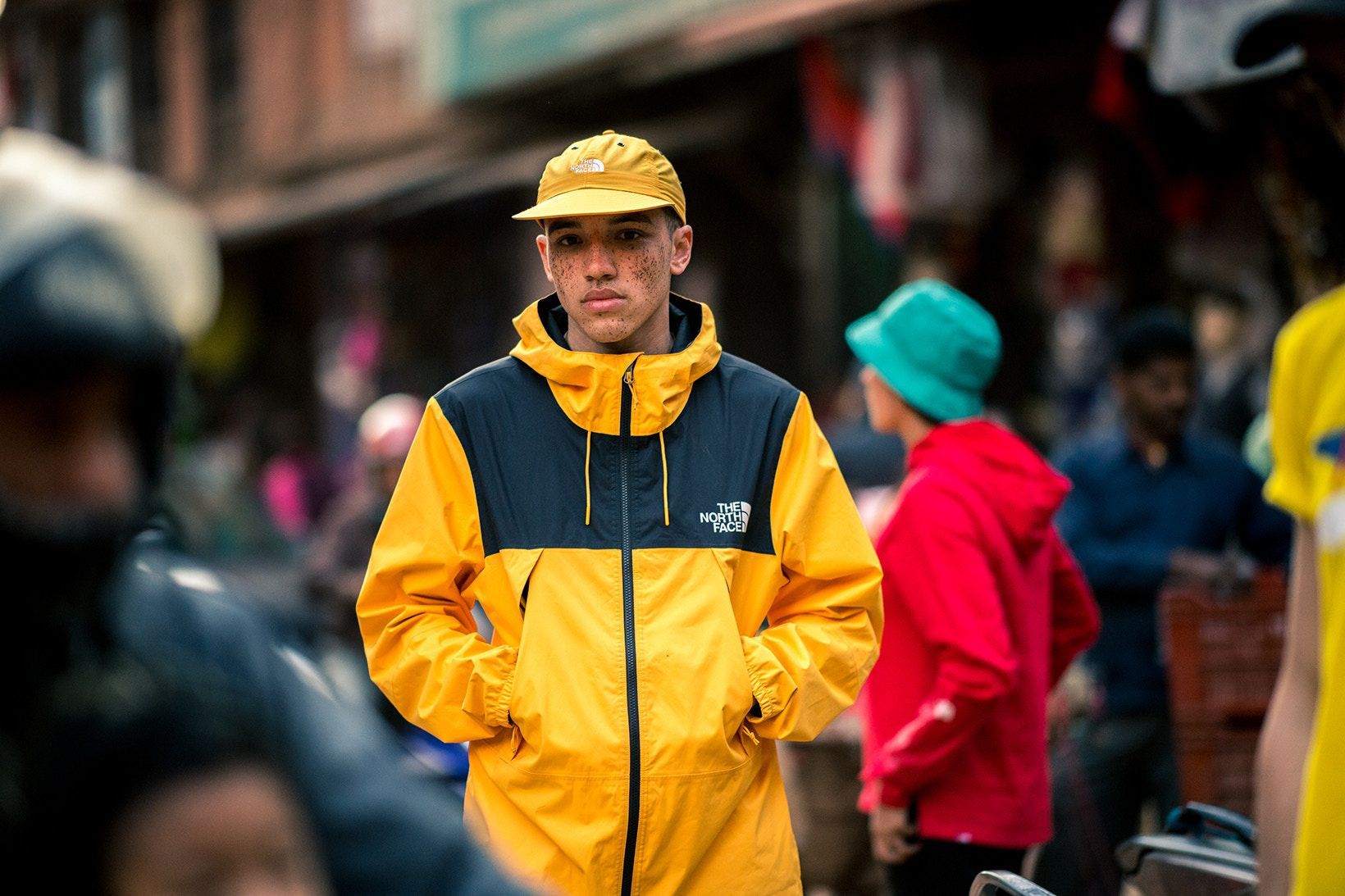 Gorpcore Signature Brands
Gorpcore style isn't always affordable. Quality outdoor clothing already costs a pretty penny. And now imagine it being labeled by some streetwear brand that thrives from releasing limited-edition garments. However, many brands stay true to their original ideas: they had been promoting the same culture long before it was hyped. Some brands remain on the "outdoor" end of the spectrum, while others rest on the "streetwear" end. Here's the list of the major gorpcore brands from both ends.   
Patagonia
Patagonia was one of the first brands to capture the idea of outdoor comfort combined with streetwear fashion. Before that moment, the company was mostly producing performance outdoor gear. It was relatively recently that Patagonia joined the mainstream squad, but it remains an affordable brand for outdoor enthusiasts. Patagonia's influence on gorpcore manifests in the extent to which streetwear brands reference the brand's signature pieces.
The North Face
The second brand with origins in outdoor hardware, the North Face made headlines with its Nuptse jacket. This garment became the brand's entry ticket to the world of gorpcore style, but the brand keeps balancing on the border. The North Face produces products of all price ranges to meet everybody's needs. Whether you are a picky trend-follower (or setter) or an outdoor enthusiast looking for base layer clothing, this brand got you covered.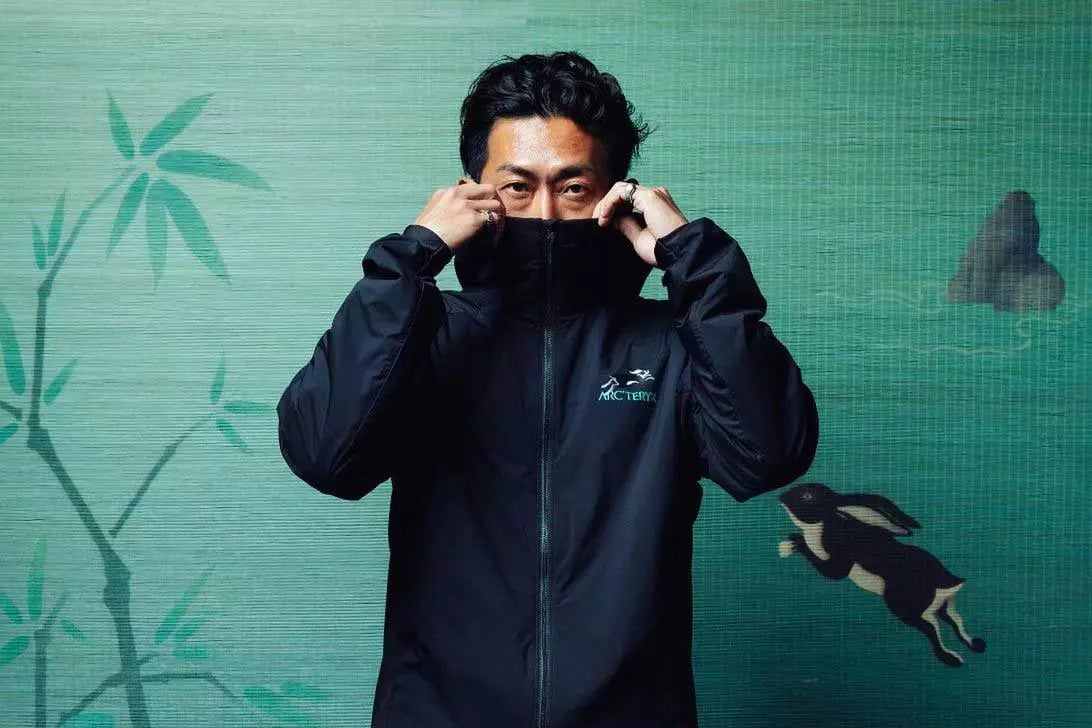 Arc'teryx
Arc'teryx jumps from one end of the spectrum to another, with some garments meeting the criteria for techwear and others being the very embodiment of gorpcore. Despite that, the brand remains focused on high-performance apparel for the great outdoors. The brand doesn't rank among the most affordable ones, but the quality of their clothing is second to none.  
And Wander
A Japanese curiosity on the American market, And Wander makes mountaineering clothing that doesn't look odd on a city dweller. Taking technical apparel and turning it into a thing of fashion – that is where And Wander shines. Equally fit for a street walk and a mountain slope, the garments of this brand are a great choice for anyone looking to get as much as possible from a single purchase. 
Salomon
This French brand with a primary focus on hiking footwear and alpine clothing is one of the best examples of crossover between performance gear and streetwear fashion. The brand's sneakers adorn the feet of many trendsetters and fashion connoisseurs. With one "sneaker of the year" award up their sleeve, Salomon is set on remaining on streets and mountain slopes alike. 
Battenwear
Battenwear is a brand that stems from lifestyle rather than the outdoors. They produce all gorpcore classic outerwear pieces like parkas, anoraks, puffer jackets, fleeces, cargo pants, you call it. Inspired by the aesthetics of '60s and '80s activewear, the brand's garments might not be the most optimal choice for outdoor exploration, but they certainly look like they could be.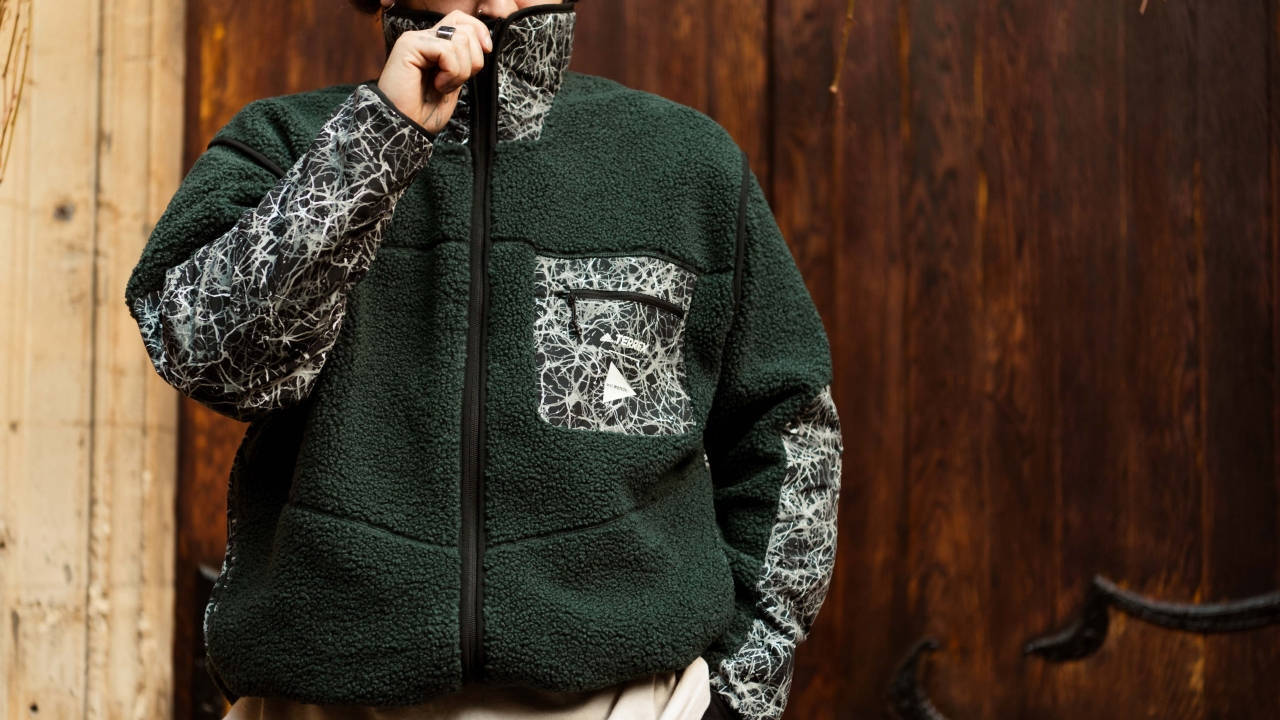 Conclusion
Gorpcore is a unique style that was born at the intersection of outdoor apparel and streetwear. This unique and unlikely combination has allowed the style to enter the fashion world. Unconditional comfort became a new commandment, and few other clothing styles can boast the comfort of outdoor clothing. Gorpcore can be a statement, but it also can be a matter of preference. The style is very democratic both in terms of trend and availability. You don't have to pay a tidy sum for a jacket you won't be able to wear anywhere but on the streets. Even regular outdoor clothing can become a part of a gorpcore look. You can find countless clothing options for your outdoor adventures and city walks on our website, Gritr Outdoors.