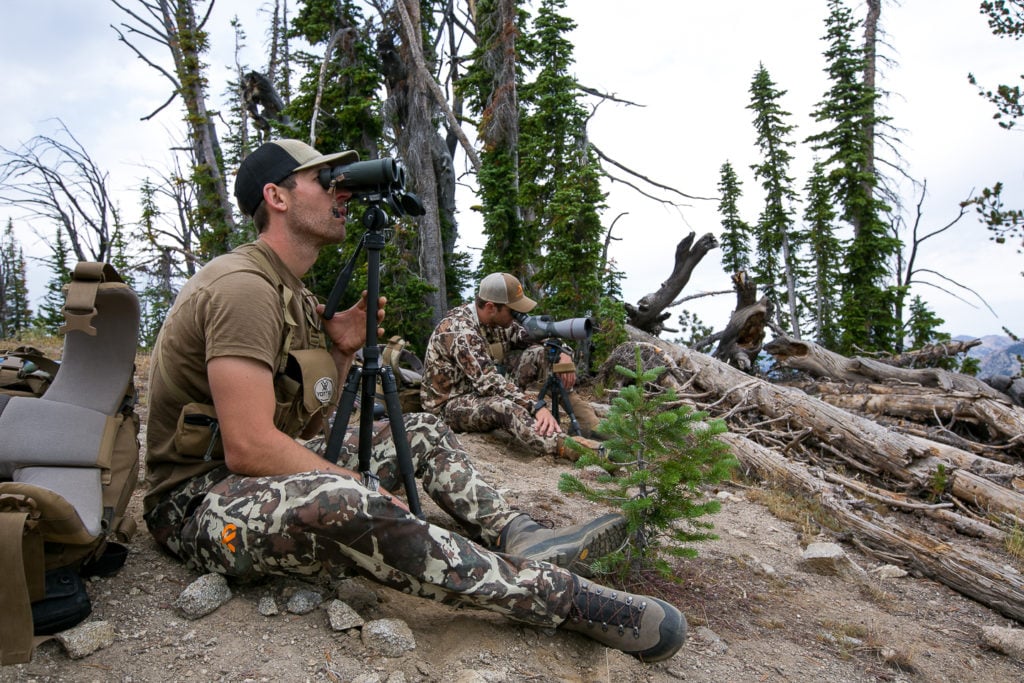 Last Updated on
Choosing hunting gear is a serious business that requires a certain level of commitment. Hunting clothing as an integral part of your gear is no exception. Though some inexperienced hunters disregard that matter, choosing hunting outfits as they would their regular clothing, we recommend you devote time and resources, do your research, and pick clothing made with hunting applications in mind.
Hunting clothing is not only about camouflage. It's also about features that ensure comfort and protection during high-output activity in the wild. Wearing your regular clothing, you risk spooking animals away, being unfocused, and, more importantly, getting harmed.
Fortunately, modern hunters are welcome to choose from a wide variety of hunting garments, building a system that will work for them in particular. Exactly, a system. Successful hunters have clothing systems that they adjust based on the season, species, weather, and other factors. And the thing that allows adjustments is layering.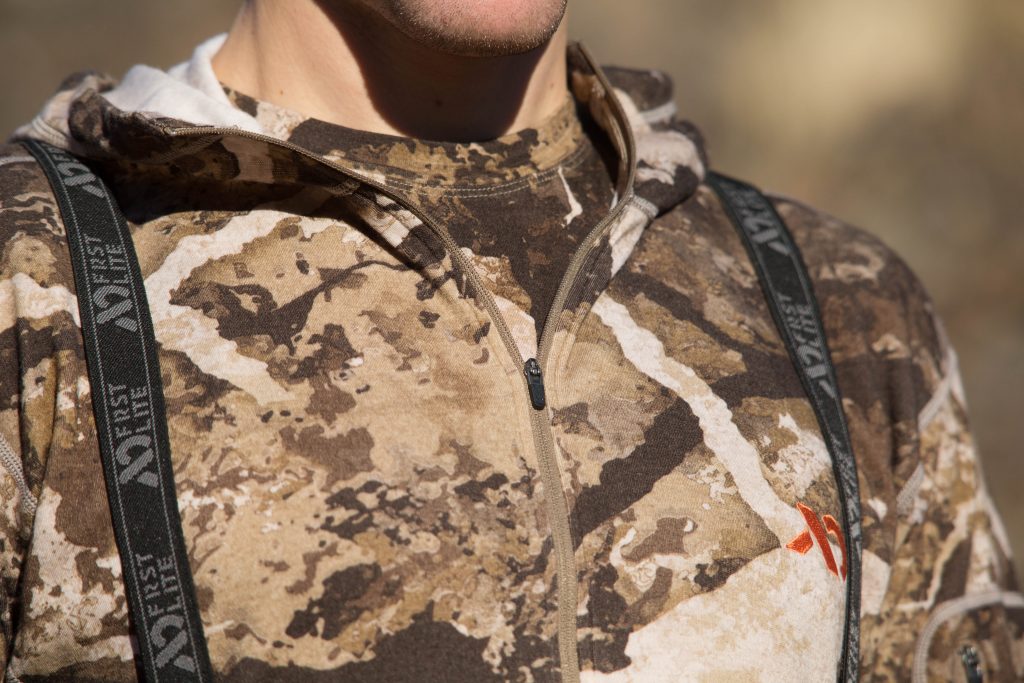 Layering System for Hunting
A layering system is not about simply keeping you warm in cold environments. It's about temperature regulation. Regulation implies dynamics. The ambient temperature fluctuates all the time, either with the sun rising and setting or because of weather events like rain and high wind. To effectively adapt to such changes, we need a system with layers that can be put off when hot or put on when cold.
Why not pile random layers of clothing then? The answer is that randomness doesn't create a system (well, at least in this matter). Our body produces sweat to aid regulation, so we need a system that wicks it away to keep us dry and comfortable. Finally, our clothing should defend us against the elements.
Three Layers
It brings us to a three-layer system. The inner layer wicks sweat, the middle layer serves as additional insulation, and the shell layer ensures protection against wind, water, snow, and solid objects and performs as primary insulation.
As far as the base layer goes, you need a shirt made of fabric that soaks up the sweat and transports it to the surface, where it evaporates. A base layer with poor moisture-wicking properties either fails to absorb moisture or dries too long, preventing evaporation.
Lightweight base layer is thin and mainly aimed at keeping you dry rather than warm. Synthetic fabrics like polyester and polypropylene effectively deal with moisture. Midweight base layer is for colder environments. It balances moisture management and insulation properties. Heavyweight base layers are for teeth-chattering cold weather. To deal with moisture, they need to be well ventilated and breathable. Merino wool is a great material for cold-weather applications because it keeps heat, wicks sweat, feels nice, and controls odor.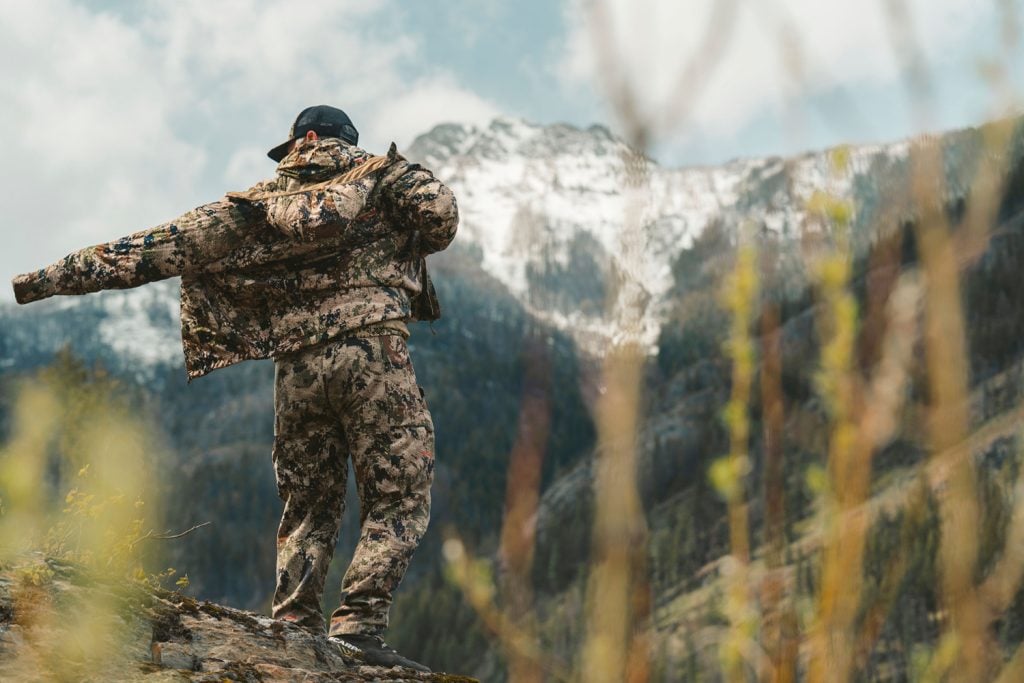 Mid-layer functions as additional insulation. You can throw on a couple of mid-layers if it's ice-cold and your hunting implies low-level activity, for instance, when you hunt from a treestand in late season. You can as well have no mid-layer at all when hunting during the early season.
You may need to use your mid-layer as the shell. In this case, look for a garment with water and windproof protection. Polyester, nylon, or merino wool jackets, hoodies, shirts, and vests make good mid-layers.
Outer Layer shields you from the elements and repels water, wind, and snow. It should also be durable to withstand the impacts of branches, rocks, thorns, and other solids. You might want a waterproof jacket with a wind-deflecting membrane for warmer weather, whereas well-insulated garments will be great for winter. Ripstop materials ensure higher durability.
Now let's take a look at the best hunting shirts. These shirts are either base layer or mid-layer. Based on the properties, you can use base layers as your only layer of clothing and mid-layers as your shell clothing in warm weather and high-output hunting scenarios.
Best Hunting Shirts
BERETTA TM Tech Shirt
TM Tech Shirt from Beretta is a men's hunting shirt for early deer or waterfowl season and warmer weather. The upper part of the shirt is blaze orange which makes it compliant with the safety requirements of several states. Since requirements vary in terms of how much bright color your hunting outfit should have, do your homework. Even if your state doesn't impose wearing blaze orange, you should still wear it.
Beretta's shirt is made with 100% breathable polyester and has a mesh back opening and under-armpit net inserts for additional ventilation. The silver-infused fabric effectively fights odor and bacteria, making your smell harder to detect. The shirt also defends you against ultraviolet radiation. UPF 50 means the fabric blocks about 98% of UV.
BANDED TEC Stalker Youth Mock Shirt
This shirt from Banded is a lightweight long-sleeve hunting shirt. The Tec Stalker comes in several mimicry camo patterns. The Bottomland shirt with bark elements is great for forest on-ground hunting, and the Realtree Max-5 shirt with images of reed and dry grass will conceal your presence on a marsh.
Thanks to the ultra-light four-way stretch fabric and articulated arms, the Tec Stalker doesn't restrict movements. It effectively wicks moisture and dries quickly, ensuring comfort for a longer time.
KINGS CAMO Classic Realtree Excape
It's a heavyweight shirt made with 60/40 cotton/polyester fabric. Cotton gives a natural odor-fighting property, and polyester contributes to durability and strength.
This camo shirt uses the Realtree Excape pattern with dominating tans and grays. Contrasts aid in breaking up your outline and make you look like a neutral object from a variety of distances.
SITKA Gear Women's Core Lightweight Crew Shirt
Today, more and more well-known hunting brands engage in manufacturing women's hunting clothing. Sitka numbers among such brands, meeting the needs of liberated female hunters. And here we have its lightweight long-sleeve shirt specifically designed for women.
The quick-dry 100% polyester fabric boasts excellent moisture-wicking and, thanks to the Polygiene Technology, odor-fighting properties and ideally suits high-activity hunting scenarios. Thumb loops prevent sleeves from hiking up when put under the jacket.
Shirts come in three camo styles: green Subalpine for big game and turkey hunting, tan Waterfowl March for duck hunting, and gray Elevated II for whitetail trips.
KINGS CAMO XKG Hightop 1/4 Zip Shirt
This King's Camo is a mid-layer long-sleeve shirt suitable for any time of the hunting season. Water- and wind-resistant paneling allows you to use it as a shell layer for warmer weather. Four-way stretch polyester gives freedom of movement and dries quickly, and the fleece interior keeps you comfortable and warm. A 1/4 zip serves to lock in the heat but allows for venting.
SITKA Heavyweight Zip-T Shirt
This heavyweight long-sleeve hunting shirt serves as a great base layer for colder environments. Stretchy fleece fabric allows for freedom of movement and will keep you warm during a long time waiting for a deer on a treestand. However, if your hunting style involves moving around, excellent breathability and moisture-wicking qualities will ensure comfort. The zippered neck allows for temperature adjustments. This shirt also employs Sitka's proprietary Polygiene Odor Control technology.
HEYBO Hermitage 1/4 Snap Shirt
This long-sleeve snap shirt from Heybo can make a good mid-layer of your clothing system. Lightweight, breathable fleece keeps you warm and comfortable, and quilted fabric creates thick padding that deflects wind.
Elastic cuffs and waist prevent the shirt from getting caught on objects, heavy-duty snaps allow for temperature fine-tuning, and the chest pocket can store small gear and tools.
Now you know everything about layers and what features they should have to make you comfortable during hunts. Use our list of the best hunting shirts for men and women as guidance, or do your research and choose garments based on the information given in the first part.