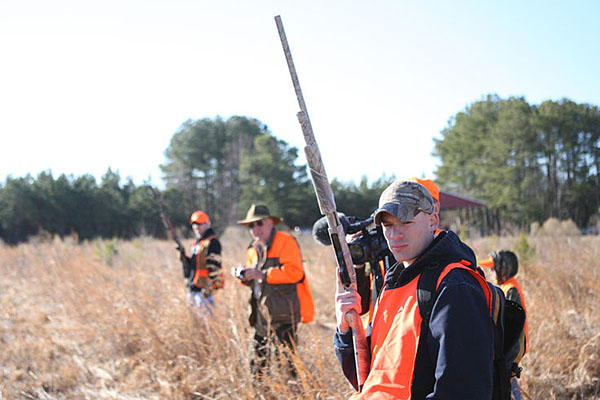 By David Link
Upland hunting seasons vary in different regions of the country, but wherever you live, upland hunting is a great way to spend an afternoon getting some exercise and maybe getting some chances at birds. Upland hunting is also a good way to initiate new hunters into shotgun hunting. Although game bird populations might not be as rich as they were in the past, there are still plenty of areas that harbor healthy upland populations. Depending on where you live, upland hunts can include common pheasant, quail, grouse, partridge, woodcock, prairie chicken and chukar. If you're new to the activity or you're looking to outfit yourself for a new season, be sure to gear up with everything on our upland hunting checklist.
Hunters Orange
Hunters orange, or blaze orange as it's also called, is an important part of hunting upland game safely. Since you'll be trudging through thick brush, its important to stay visible to your hunting partners. You'll also be easily identifiable to other hunters should you cross paths. A good hunters orange hat and matching hunting vest will be perfect for the job, and you can hold birds in a game pouch and shells in the front-facing shell holders as long as you choose a hunters vest instead of a simple vest. Vests should be large enough to fit over other apparel, but they can't be too baggy as you don't want them to get caught on your gun as you shoulder it or nearby brush as you pass by.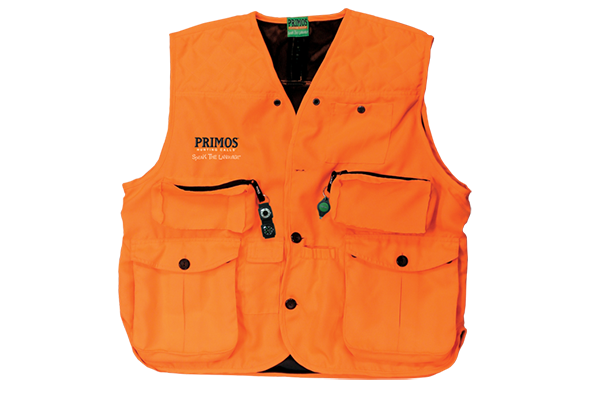 Field Pants
In addition to a good hunters orange vest and cap, high quality field pants are a very important part of your hunting setup. They should be lightweight yet strong and resistant to thorns and sharp branches. You'll also want them loose enough so you have a full range of movement, but not too loose so they get caught on every plant that you pass by. A camo pattern is of lesser importance in upland hunting, and a solid natural color would work fine if you don't want to choose a specific camo. Alternatively, you can purchase a general pair of field pants tailored towards your turkey hunts, and then when you head out upland hunting, rabbit hunting, etc., they will work just fine. A good field pant may also offer water resistant protection as well as UV protection.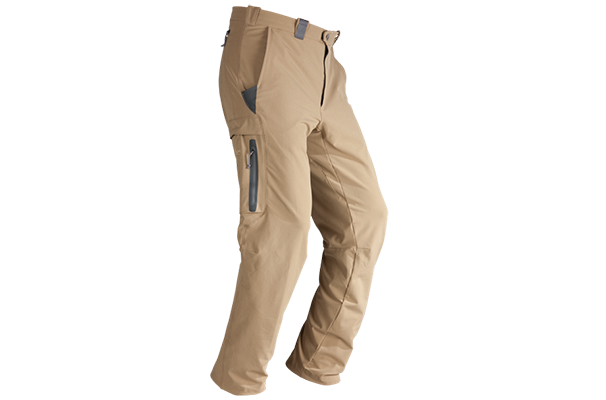 Good Boots
You'll encounter every variety of weather when upland hunting. From hot, dry days to rain and even the occasional snow, you'll need a boot that you can walk all day in but also a water resistant or better yet waterproof boot that will keep your feet dry should you step in a puddle or have to hike back to your truck in the rain. Mid length boots with ankle support will be your best bet, and stick with 6 to 8 inch boots. Be sure to steer clear of heavy, extra-high boots for hunting applications as they will be too bulky.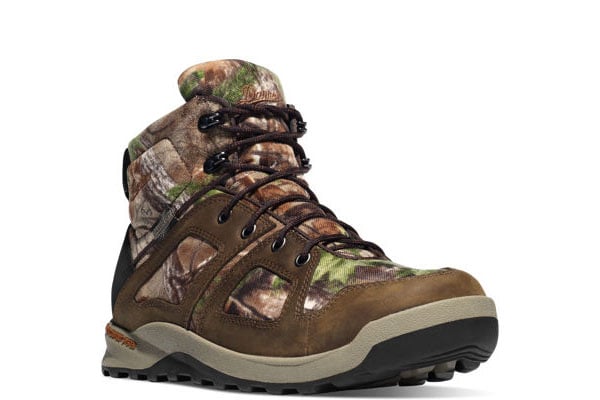 Eye Protection
If your hunt goes well, you're going to be doing a decent amount of shooting. Whether or not your hunt goes well, you'll be doing a lot of walking. Shooting glasses will help protect you from both situations. In an environment where a lot of shooting is going on, especially in overgrown fields where junk may be lying around, it is vital to protect your eyes. But wearing shooting glasses while you walk will also shield your eyes from wayward branches. If you hunt in thick brush long enough, you'll have plenty of close calls with low hanging limbs, and it's nice to concentrate on what is moving up ahead instead. Finally, you can get your eye protection in sunglasses form for an effective afternoon hunt.
Game Shears
Want to make bird cleaning easier? Then simply add a pair of game shears to your hunting gear kit. Most game shears are very affordable, and they'll make that tailgate clean up far quicker. You can do double duty with your game shears when cleaning fish on the stringer as well.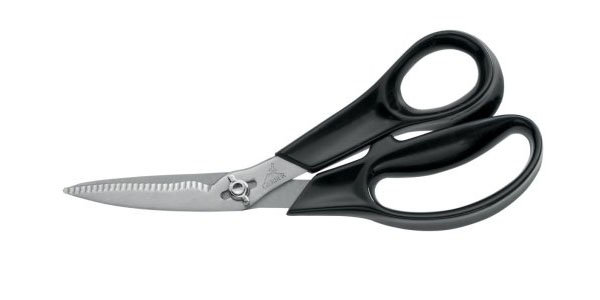 Many upland hunters use dogs, and there are a few tips you can follow to make the hunt easier for them. For one, a good travel bowl or another method of giving your dogs water on the fly is a must-have. When you take a break for a drink of water, you can put down a collapsible bowl and let your dogs do the same. Secondly, don't forget to build out your first aid kit to include items for the dog. As they jump and run through the brush an injury can occur, and you'll want to have something on hand to patch them up quickly. Finally, anytime the dogs are on a wet hunt, you'll want to have a big towel or a tough hunting blanket on hand to dry them off and keep them warm on the way home.
Two Way Radios
As a bonus for those who go out with several dogs and hunting partners, two-way radios are a good addition to your upland hunting kit (as long as they are legal in your state). You have to range over a lot of ground, and you may end up a decent distance from your hunting partners. Any calls for strategy and movement or emergencies can be quickly addressed with radios, and there will be no concerns about range as long as you have radios that have at least a one to two mile distance. You'll still want to keep close tabs on the positioning of your fellow hunters, but radios will no doubt improve your hunting communications.
Cooler And Plastic Bags
As you clean your game at the truck, you'll want to have a cooler and a few plastic bags for safe transport of your game birds. This will ensure you have the meat clean and on ice quickly instead of driving back home before you clean the game. For some who live close this isn't much of an issue, but if you're a good distance away from home, it's good to bring a cooler.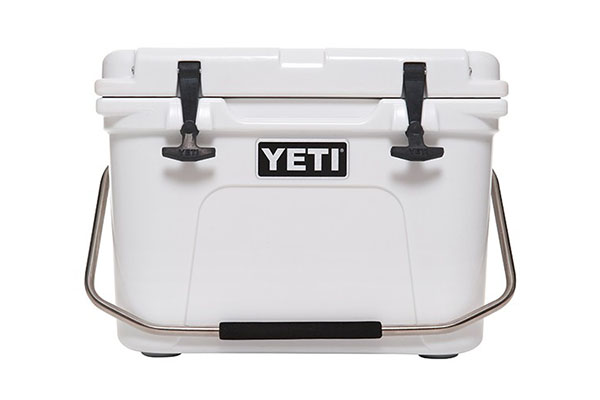 Thumb image courtesy of Wikimedia Commons.