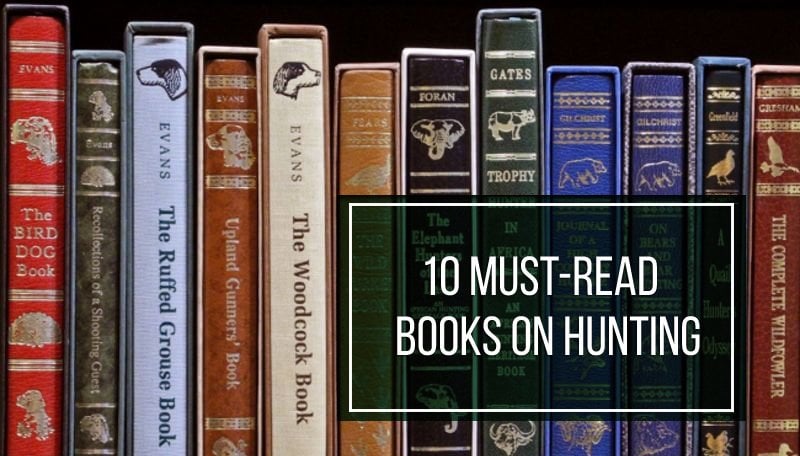 Last Updated on
Hunting is usually perceived as a very action-oriented activity. Only a handful of people would imagine a hunter sitting in a blind and reading a book rather than pursuing their prey. And yet, just like any other sphere of human activity, hunting boasts a plentiful collection of literature that touches on every aspect of this millennia-old tradition. The books on hunting are numerous, and some can offer a bit more than others. In this article, we cover 10 must-read books for hunters in 2023. None of them were written this year, but time didn't depreciate their value one bit.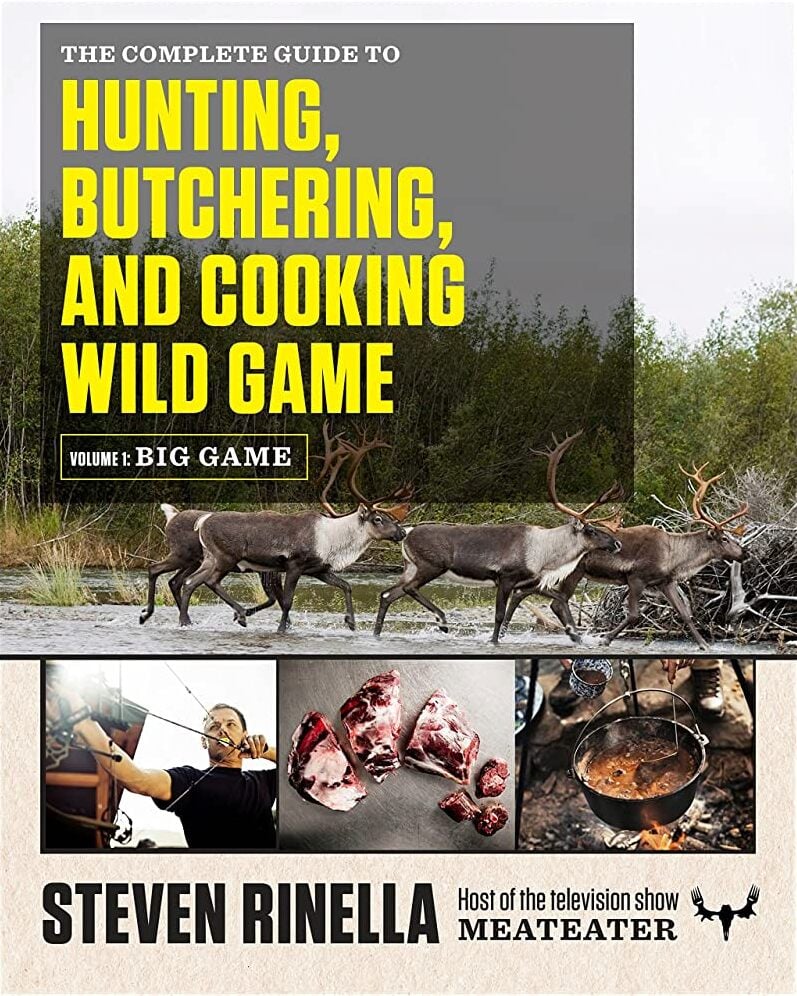 The Complete Guide to Hunting, Butchering, and Cooking Wild Game in two volumes by Steven Rinella
Steven Rinella's magnum opus, The Complete Guide to Hunting, Butchering, and Cooking Wild Game in two volumes, is a true treasure trove of hunting wisdom. Nary a word of exaggeration has just been written, for Rinella's atlases will guide you through every region of the hunting world. The Complete Guide can very well become a wellspring of your future hunting successes, its all-encompassing nature being its biggest virtue.
The first volume focuses on big game animals, while the second delves into small game and fowl. Rinella's thorough research, coupled with his firsthand experience, provides readers with a comprehensive understanding of various aspects of hunting. The books elaborate on equipment recommendations for different game types, effective use of decoys and calling, finding good hunting locations, scouting techniques, planning and packing tips for backcountry hunts, game break down and butchering. In short, everything you need to know to get your trophy. The book abounds in pictures and graphs, so walls of text won't be a problem.
By the way, if you are curious about magnificent places to hunt, we have an article dedicated to best hunting places in North America.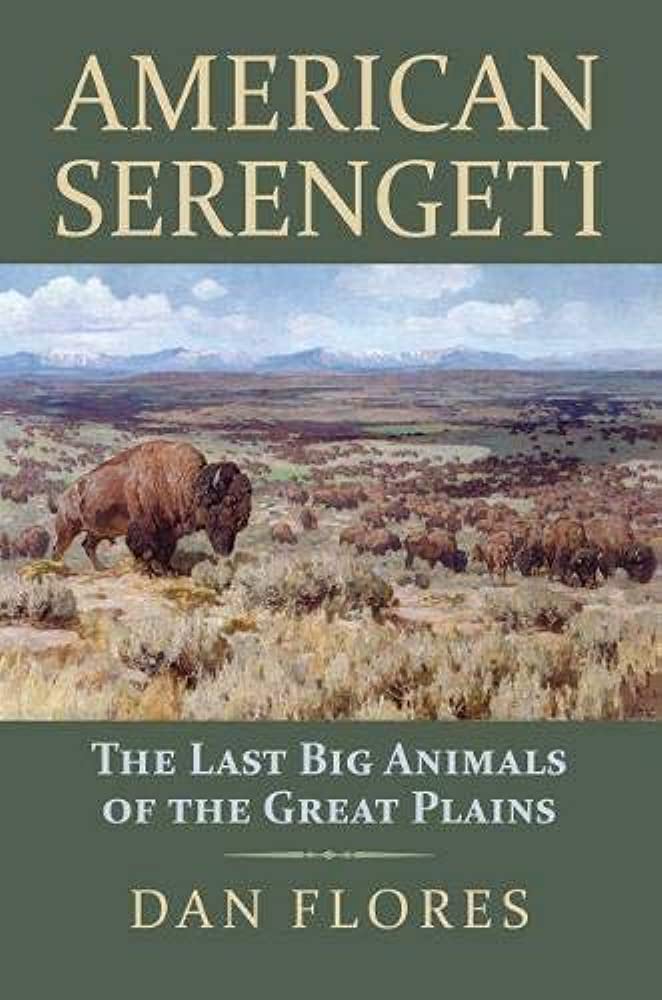 American Serengeti: The Last Big Animals of the Great Plains by Dan Flores
Dan Flores' American Serengeti is a sweeping ode to the breathtaking beauty and untamed majesty of the Great Plains. Flores weaves a tapestry of history, ecology and conservation tales, bringing the readers back into the time when bison roamed the prairies and gray wolves stalked their prey beneath the vast, starry skies.
Flores' evocative storytelling captures the imagination and ignites a passion for preserving America's last wild frontier. The book is simultaneously a lament for the days of the Great Plains' diverse fauna and a historical journey that covers the destinies of each of the species that once dwelled here. His extensive research and poignant anecdotes remind us of our responsibility to protect fragile ecosystems and the creatures that call them home.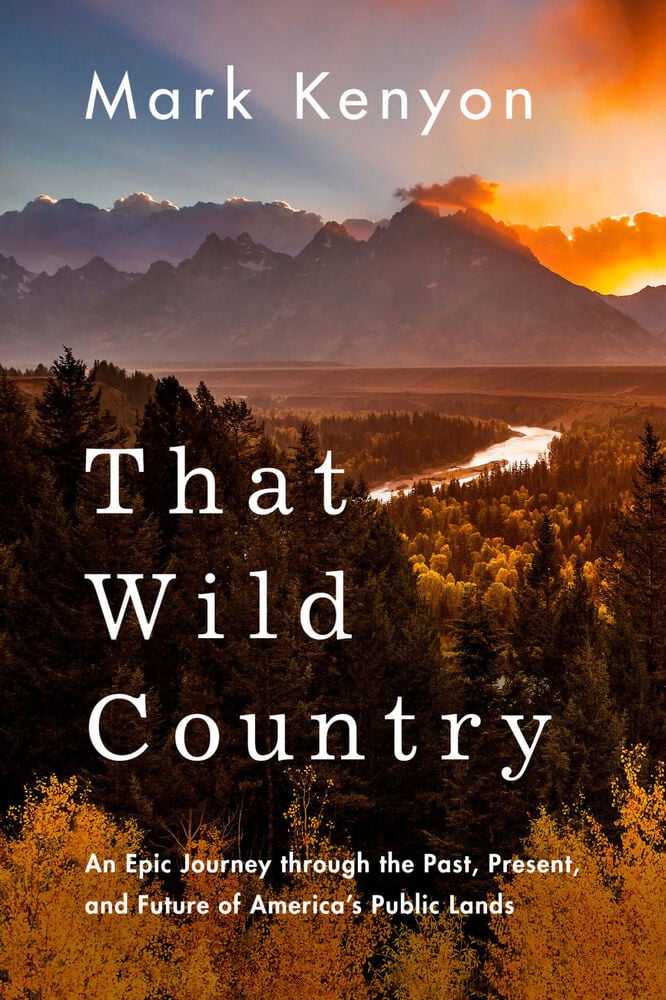 That Wild Country: An Epic Journey through the Past, Present, and Future of America's Public Lands by Mark Kenyon
In That Wild Country, Mark Kenyon takes readers on a breathtaking odyssey through America's public lands, exploring their storied past and uncertain future. Kenyon's enthusiasm for the great outdoors is infectious, inspiring readers to trace the book's journey and venture into the wild unknown.
The book touches on the main controversy that has been haunting public lands since the day they were introduced. The desires to develop the resources that public lands hold and to preserve the lands in their pristine form are the two main forces that may determine the fate of public lands. Concerned about the rising tensions regarding the use of public lands, the author sets off on a journey to explore the places involved in the debate. Kenyon's writing style is both engaging and informative, offering readers valuable insights into the importance of conservation and outdoor recreation.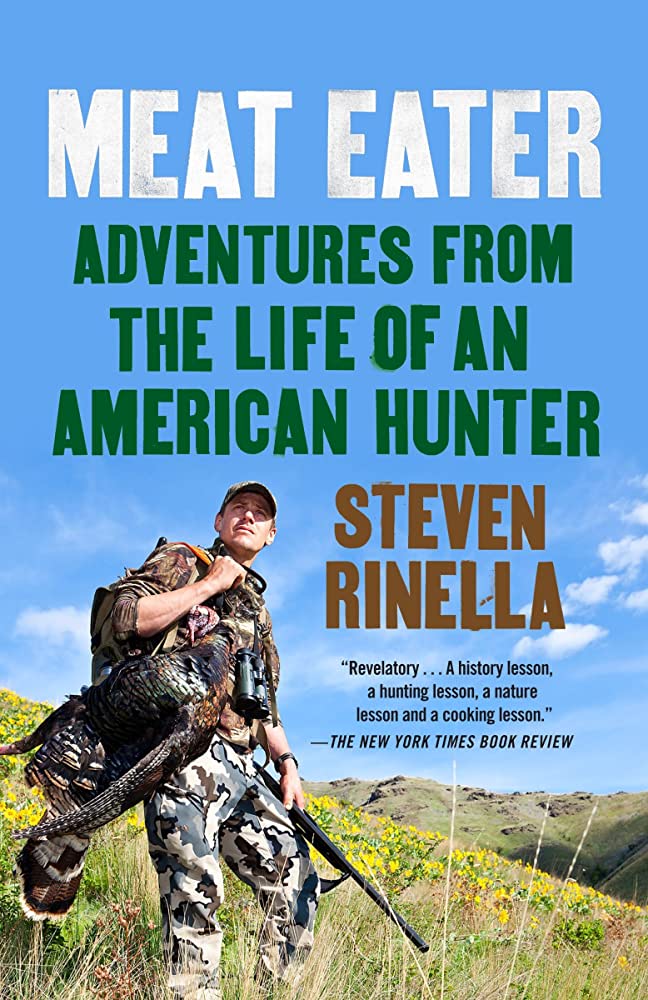 Meat Eater by Steven Rinella
One could call Steven Rinella's Meat Eater a coming-of-age story with hunting as the main character. The author explores his own lifelong relationship with nature and hunting, with ten hunts being the lenses through which readers observe the expedition. Rinella's masterful storytelling transports readers to remote wildernesses, where the thrill of the chase and the primal satisfaction of providing sustenance collide.
Rinella's eloquent prose doesn't only bring his hunting experiences to life. The book explores the ethical and philosophical implications of hunting, forcing readers to confront their own relationship with the natural world. This thought-provoking book is an essential read for anyone seeking to understand the complex emotions that accompany the pursuit of wild game and the responsibility we have to wildlife.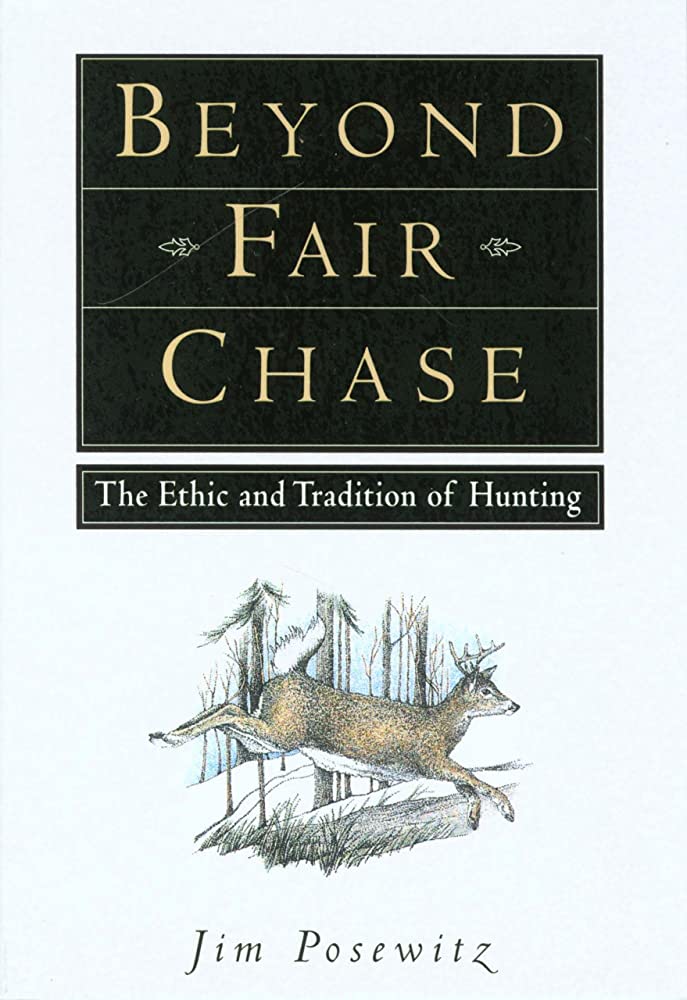 Beyond Fair Chase: The Ethic and Tradition of Hunting by Jim Posewitz
If you are concerned with the topic of hunting epics, Beyond Fair Chase is likely to answer some of the questions and dilemmas you have. Jim Posewitz's book examines the ethics and traditions that have shaped the sport of hunting throughout history. Posewitz's insightful writing delves beneath the surface, taking the unwritten code that governs the relationship between hunter and prey and putting it into words. 
Through a blend of personal anecdotes and historical accounts, Posewitz illuminates the importance of respect, responsibility, and reverence in the hunting experience. This gripping book fosters a deeper appreciation for the age-old bond between humans and nature. Beyond Fair Chase is a relatively small book, which allows for regular rereads of the book, each one unveiling an aspect you might have missed the previous time.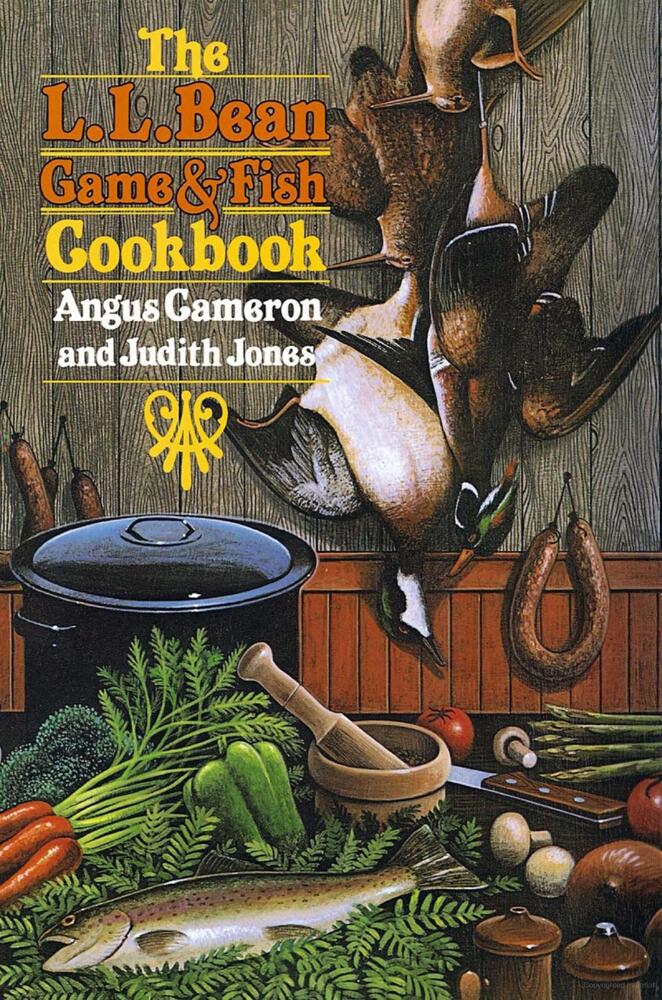 The L.L. Bean Game and Fish Cookbook – Angus Cameron & Judith B. Jones
The L.L. Bean Game and Fish Cookbook by Angus Cameron and Judith B. Jones is a culinary adventure that celebrates the bounty of nature's pantry. This comprehensive cookbook is a feast for the senses, filled with delectable recipes and mouthwatering images that will inspire even the most inexperienced cook to arm themselves with kitchen utensils and at least try to reproduce one of the dishes.
The 40-year-old book has become a classic of wild game cookbooks. Cameron and Jones offer expert guidance on selecting, preparing, and cooking game and fish, ensuring that readers can fully savor the fruits of their labor. The diverse range of recipes caters to all tastes, from traditional comfort food to exotic fare that will tantalize the taste buds of even the most sophisticated hunters.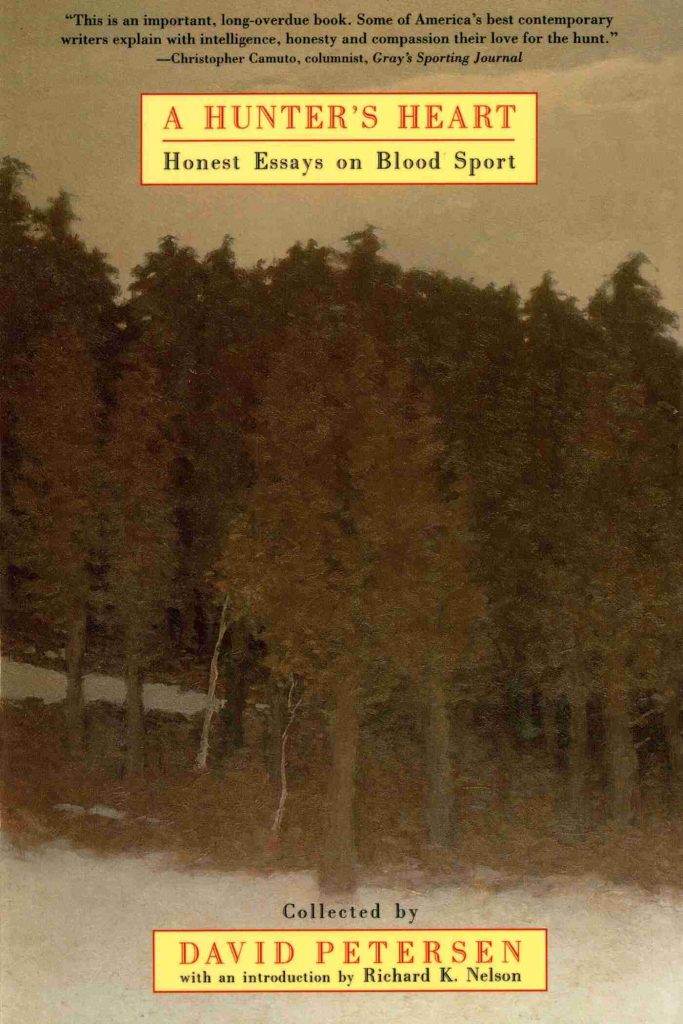 A Hunter's Heart: Honest Essays on Blood Sport by David Petersen
A Hunter's Heart is David Petersen's riveting collection of essays that delves into the complex emotions and ethical dilemmas surrounding hunting. Through the eyes of various authors, each well–acquainted with the field, readers are offered a glimpse into the hearts and minds of those who partake in this ancient pursuit.
This compelling anthology explores the intricate relationship between hunter and prey, weaving together themes of conservation, spirituality, and the primal connection to the natural world. The book includes pieces by Thomas McGuane, Jimmy Carter, Dan Crockett, Edward Abbey, David Peterson himself and many others. Petersen's skillful editing ensures that each essay resonates with readers, leaving them with a deeper understanding of the multifaceted world of hunting.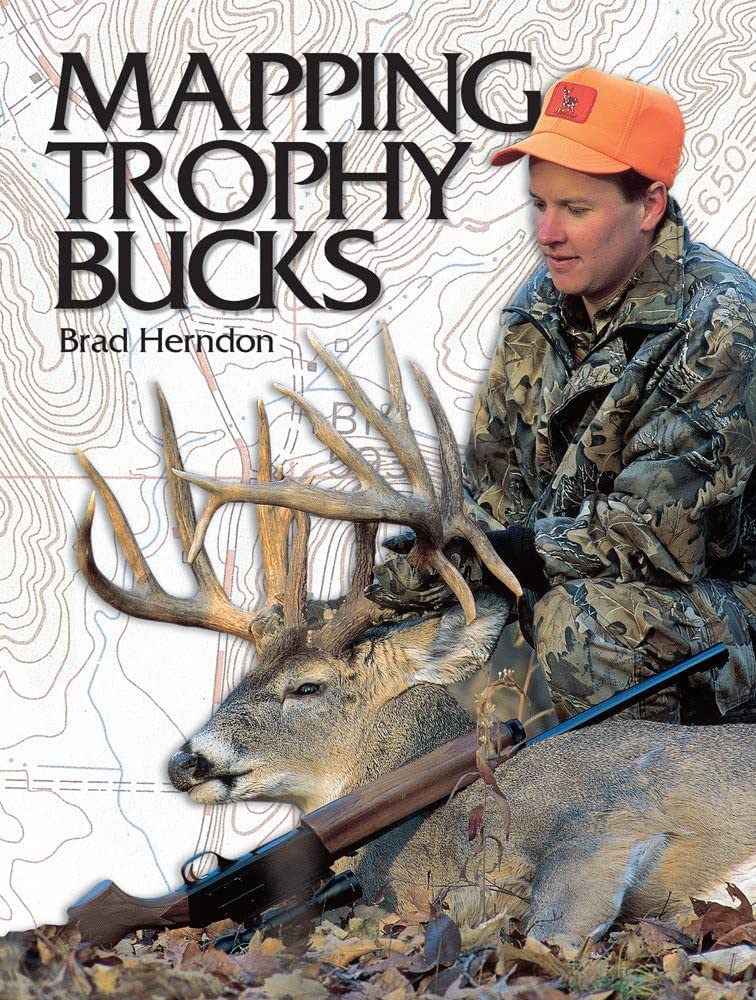 Mapping Trophy Bucks by Brad Herndon
Speaking of atlases once again, Brad Herndon's Mapping Trophy Bucks is an invaluable guide for hunters seeking to bag the elusive trophy buck. Herndon's innovative approach combines modern technologies like satellite imagery and improved maps with time-tested hunting strategies, offering readers a unique perspective on tracking and stalking their quarry.
Through detailed maps, photographs, and firsthand accounts, Herndon reveals the secrets to locating and harvesting trophy deer. The author explains how to utilize terrain and direction of the wind, identify hunting funnels and develop other landscape-related hunting strategies. His engaging writing style and expert advice make Mapping Trophy Bucks an essential addition to any hunter's library.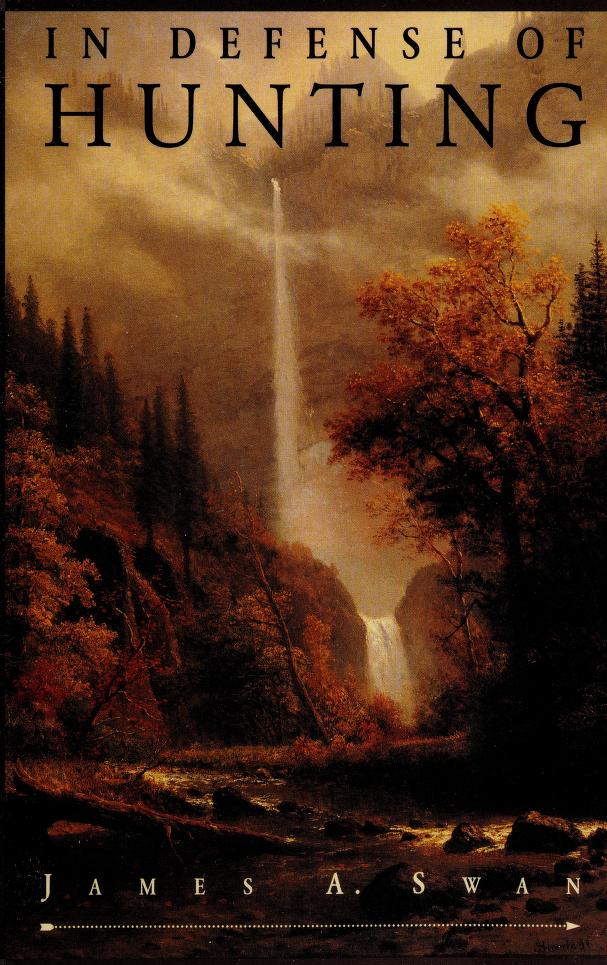 In Defense of Hunting: Yesterday and Today by James Swan
James Swan's In Defense of Hunting is a passionate and eloquent argument in favor of hunting produced by a nature writer and environmentalist. Swan's book delves into the historical, cultural, and ecological significance of hunting, offering readers a comprehensive understanding of its place throughout history.
Swan's persuasive writing challenges misconceptions and sheds light on the vital role that hunting plays in wildlife management and conservation. If you are looking for a bunch of arguments to counter any hunting-ban advocate, this book contains some very handy ideas.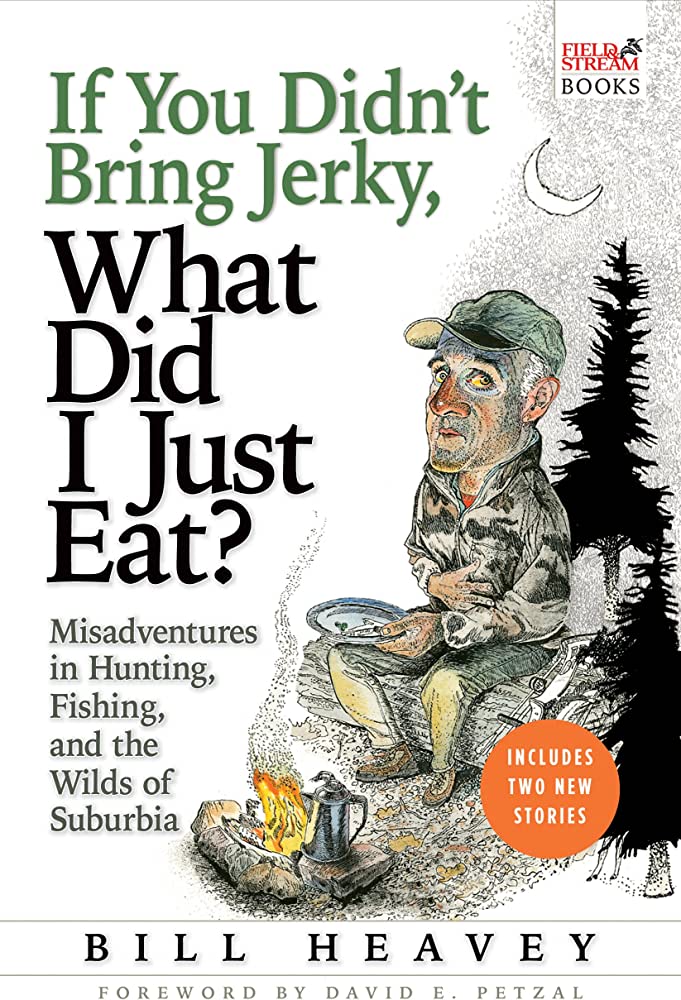 If You Didn't Bring Jerky, What Did I Just Eat: Misadventures in Hunting, Fishing, and the Wilds of Suburbia by Bill Heavey
Bill Heavey's book is a hilarious and heartwarming collection of tales that chronicles the author's misadventures in the wild. Heavey's self-deprecating humor and keen observations will have readers laughing out loud as they follow his exploits through the great outdoors.
From botched hunting trips to ill-fated fishing expeditions, Heavey's relatable stories remind us that sometimes, it's not about the trophy on the wall but the memories we make along the way. If You Didn't Bring Jerky, What Did I Just Eat is a testament to the enduring appeal of outdoor pursuits and the human spirit's ability to find humor in even the most challenging situations.