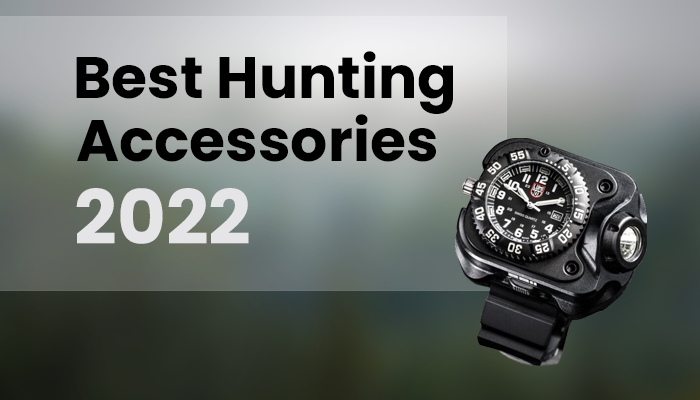 Last Updated on
Initially, hunting was just a means of survival, but now it's quite a popular hobby. The 21st century can offer hunters a lot of interesting hunting accessories that can make this leisure activity more comfortable and exciting. 
However, not everyone can afford to spend a lot of money on their pastime. This article will help you buy the necessary hunting accs at the best prices. 
We have collected the most popular and most useful hunting gear. They will be useful for both beginners and more experienced hunters, besides, they can always come in handy in everyday life. All products have the best value for money. After all, the quality of gear often determines not only how comfortable and successful the hunt will be, but also the health and life of the hunter.
Top Hunting Accessories
VIKTOS Kadre Black Multicam Tactical Backpack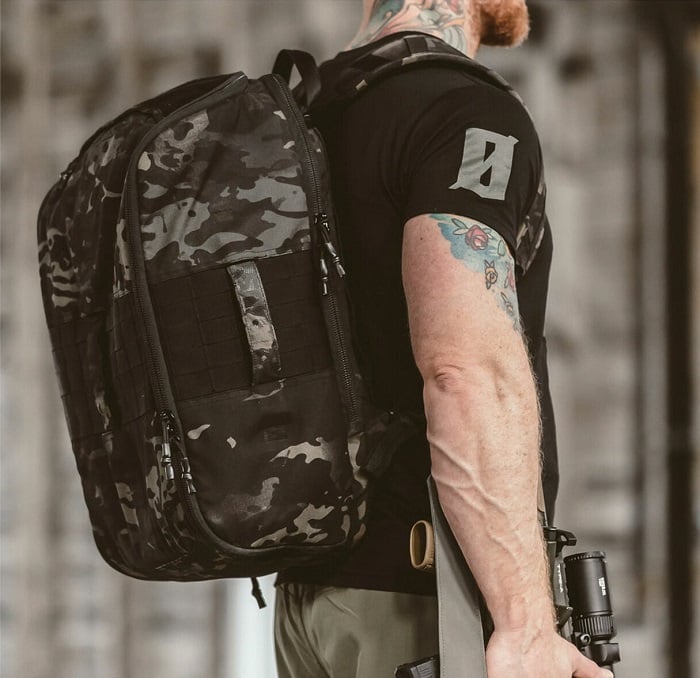 Every hunter must have a backpack. The reasons are clear: you need to be ready for anything. You need to have water and food supplies, a change of clothes, or various tools. And all this can't be placed in the pockets of your clothes, it must be carried somewhere. That's why a tactical backpack should be comfortable and spacious. This model is just that. Thanks to a capacity of 45 liters, everything you need will fit in there. The back is soft and breathable. Wide straps do not create a load on the shoulders.
High-quality, durable, and weather-resistant 500d Nylon ensures that the backpack will withstand the load under any conditions. 
The rifle can be attached to the vertical Molle Velcro with double-sided Velcro straps used for secure carrying. There are two lined interior pockets for a full-size pistol and a compression bag for clothes. The external main pocket with quick access can hold four AR magazines. There is also an additional internal pocket for sunglasses and a key lanyard. Top-mounted waterproof zips provide quick access to a travel pocket, which is perfect for digital carry, passport, or wallet.
SUREFIRE E2T-MV Tactician Dual-Output MaxVision Beam LED Flashlight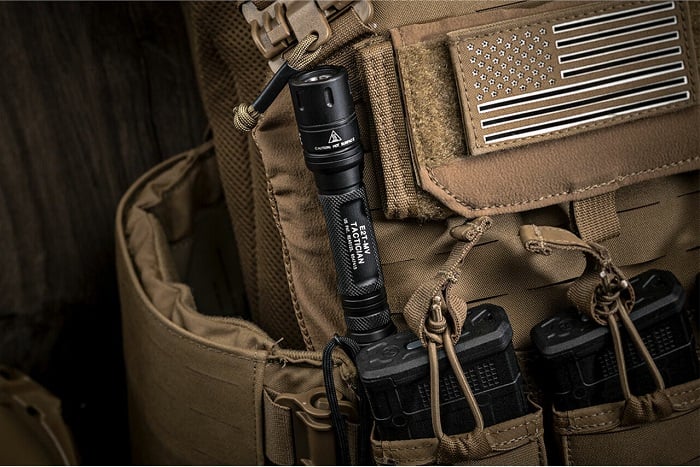 A powerful flashlight is a must for hunting. There are no lights in forests to illuminate the area around you, so it is extremely difficult to navigate. With the flashlight, you can navigate in dark places or at night easily and safely.
The innovative SUREFIRE LED defines maximum versatility. The flashlight has a light intensity of 800 lumens and shines 250 ft ahead. So it's suitable for long-range or tactical applications. Any setting can be momentarily activated by pressing the tail cap or twisting it. It's a portable powerhouse that adapts to your tactics.
The flashlight is compact, lightweight, and handy. There is a clamp on the side for clothes, a belt, or a backpack. The case is shockproof, waterproof, and made of aluminum alloy. This flashlight operates in several modes, which allow you to select the appropriate level of lighting for moving along the coast or through the forest to illuminate your hunting equipment.
BERETTA Xplor Light Utility Folding Knife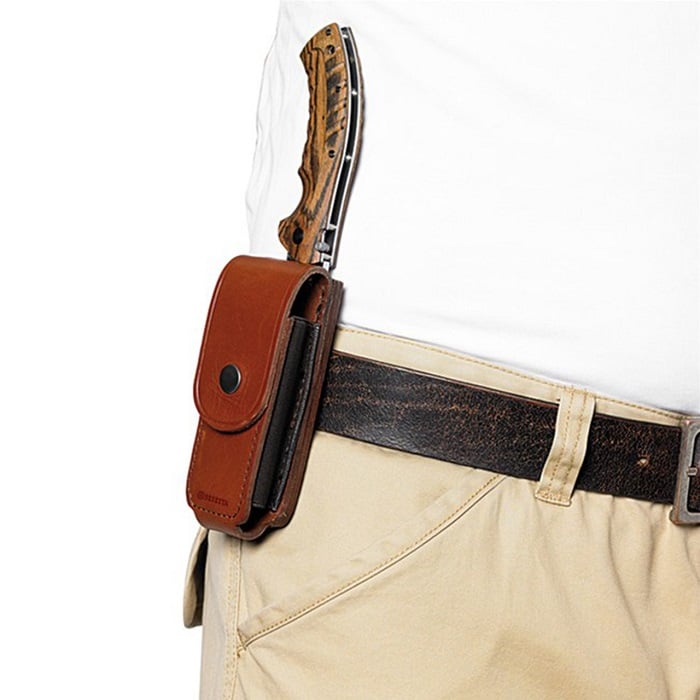 A knife is one of the main things in a hunter's equipment. It should be compact, lightweight, convenient, and safe. A quality knife helps to solve a wide range of tasks. It's suitable for protection against the attacks of wild animals, for cutting and skinning game, and for chopping branches
The BERETTA Folding Knife has a comfortable Zebrano wood handle. The knife can be locked securely in position to function as a fixed blade. The blade has a special bend which is useful for skinning and cleaning games. The 440C brushed steel blade has a hardness rating of 56/58. The knife also comes with additional tools such as a screwdriver and a bottle opener. An innovative leather sheath holds the knife in both a folded and fixed position. Such a model is ready for tough long-term work.
BERETTA Performance Plastic Frame Shooting Glasses & Standard Adjustable Earmuff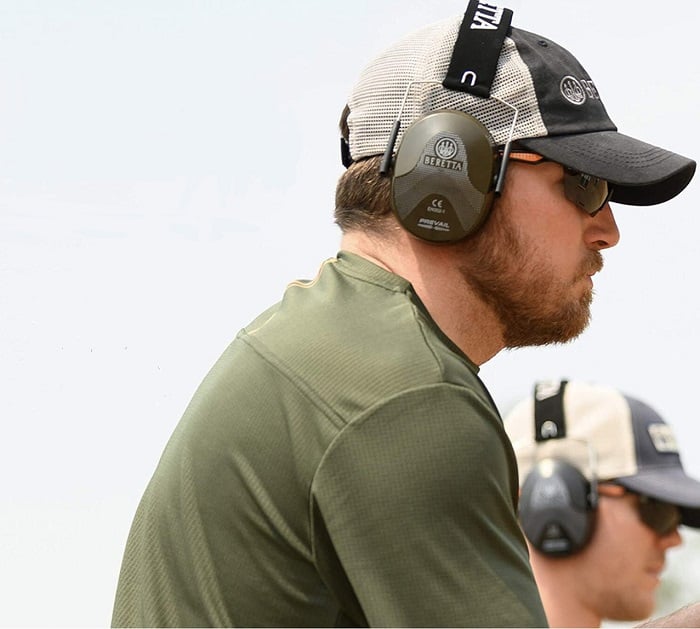 Every hunter needs to take special care of his health and safety. Unfortunately, not every hunter understands this, and means of hearing and eye protection are often neglected. That's why Beretta tried to prevent these problems and manufactured earmuffs and safety glasses protective kits. 
Beretta shooting glasses with standard earmuffs provide comprehensive hearing and vision protection when shooting. The lightweight Beretta performance shooting glasses are specially designed to provide shooters with protection from any type of sunlight so you can fully focus on your target indoors and outdoors. What's more, they protect the eye area from wind, sand, and other more dangerous foreign objects. Polycarbonate lenses increase durability and provide even better field visibility and increased protection.
The Beretta Standard earmuffs reduce sound by 25dB. They are ideal for any situation where noise reduction is needed. These earmuffs feature a low-profile design that facilitates gun stock clearance. Thanks to adjustable ear cushions they fit comfortably on any head.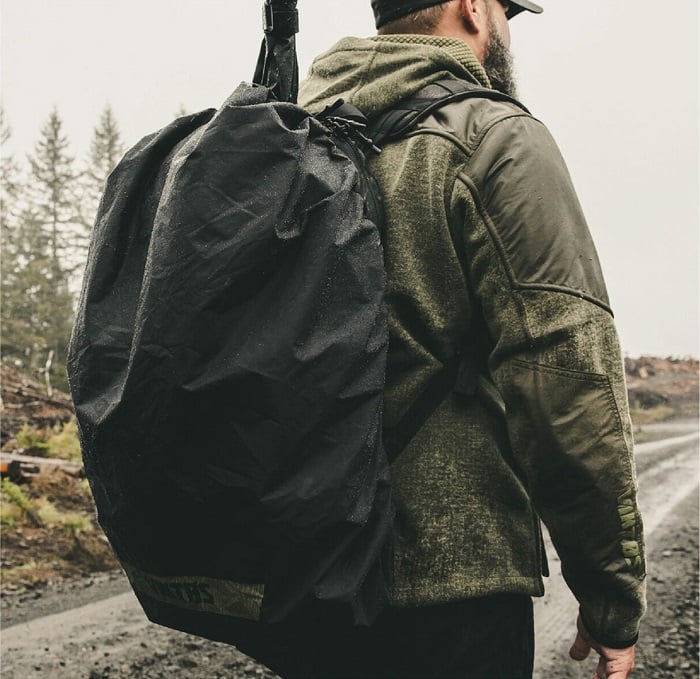 Hunting accessories make a big difference to your comfort while hunting, so don't depreciate their significance. So, provide yourself with maximum comfort and protection. 
Hopefully, our article has pointed you in the right direction and helped you find the best hunting accessories 2022. Make the hunting process pleasant and successful!