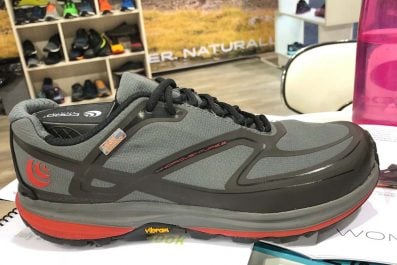 This fall gear up for your next trail run or jog in the park with these great new styles from Topo Athletic. Topo is famous for combining simplicity and comfort in a shoe, and each model is designed to move naturally with your feet. Today let's look at four great models for the upcoming season.
Topo Athletic Hydroventure 2 (M027, W027)
Natural running doesn't always feel natural to beginners. It's uncomfortable and sometimes even painful, and don't even get us started on natural running on rough trails! Keeping this in mind, TOPO released the Hydroventure 2.
This updated version has the same 3mm drop, but its slightly thicker midsole measures 25mm at the heel and 22mm at the toe compared to the original's 23/20mm platform. The thicker platform comes with a "toothier" sole. This repousse design offers better traction letting you master any weather and terrain while the minimal drop lets you move through each step "by touch."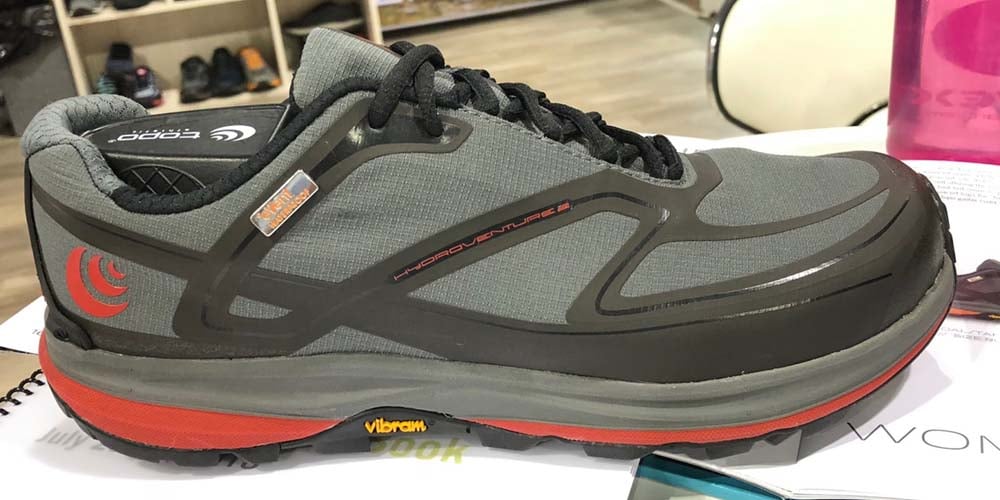 Topo Athletic Ultraventure (M028, W028)
The Topo Athletic Ultraventure is neither an update nor a redesign. The Ultraventure is a brand new footwear line by TOPO. The demand for a more "vanilla" footwear design turned out to be high, and now TOPO presents the new Ultraventure line with thick platforms for those who want to fear no terrain whatsoever.

A fully gusseted tongue and abrasion-resistant mesh upper let your feet breathe for that "barefoot" feel TOPO is famous for. Yet, the Vibram XS Trek outsole provides durability and incredible traction. Each connection and surface, and each material used, is picked for the best durability possible.
The drainage "gills" for water release make the drying faster. The uniquely fitted gaiter attachment make the Ultraventure fully compatible with Stretch Nylon TOPO Gaiter (sold separately). All in all, this is perhaps the most advanced, protected and "scientific" line designed by TOPO.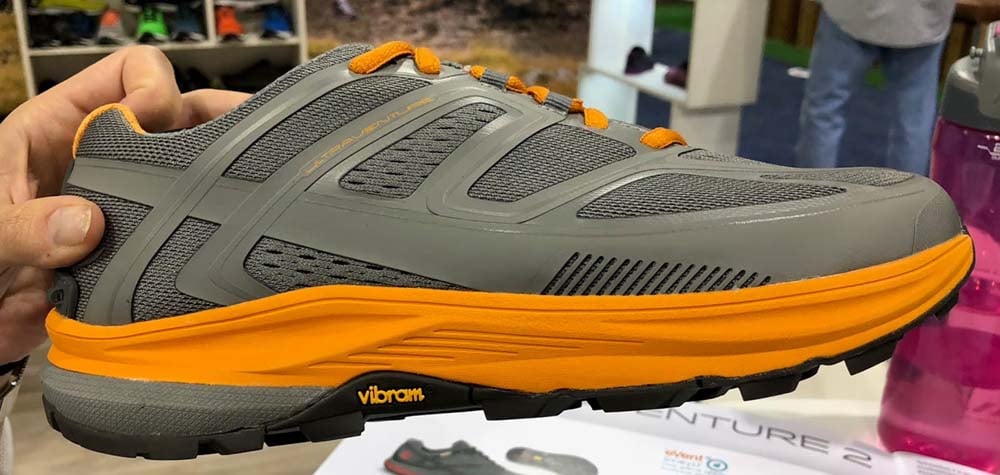 Topo Athletic Terraventure 2 (M029, W029)
The Topo Athletic Terraventure 2 combines the lightness of a running shoe with the ruggedness and firm grip (because "traction" doesn't cut it here) of a trail shoe.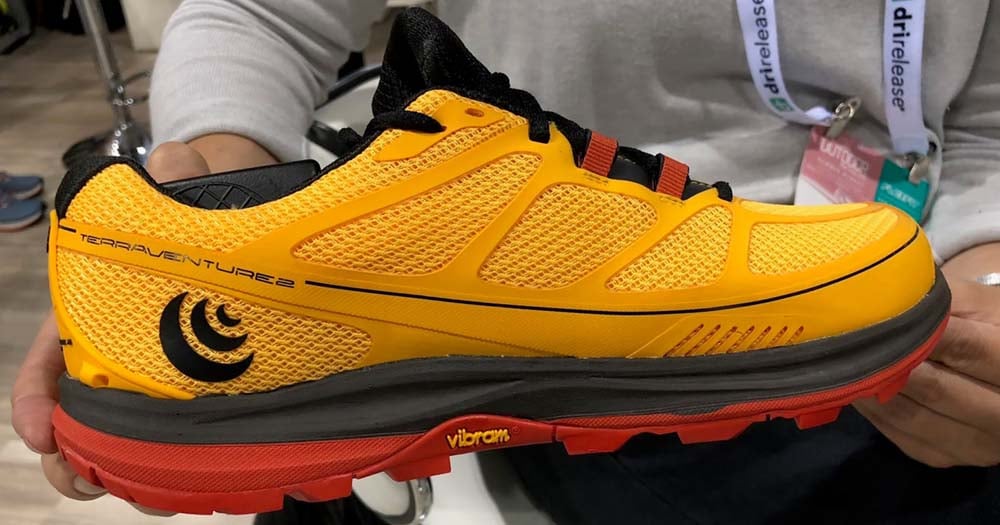 This updated version features a 2-density injected EVA midsole, this time on a Vibram XS Trek outsole. The deeper lugs make the Terraventure 2 "toothier" than the original providing you with traction that is even with the iron grip of the trail.
At the same time the platform is reasonably flexible and features a small 3mm drop letting you feel and control each step on any surface while offering moderate protection for your feet.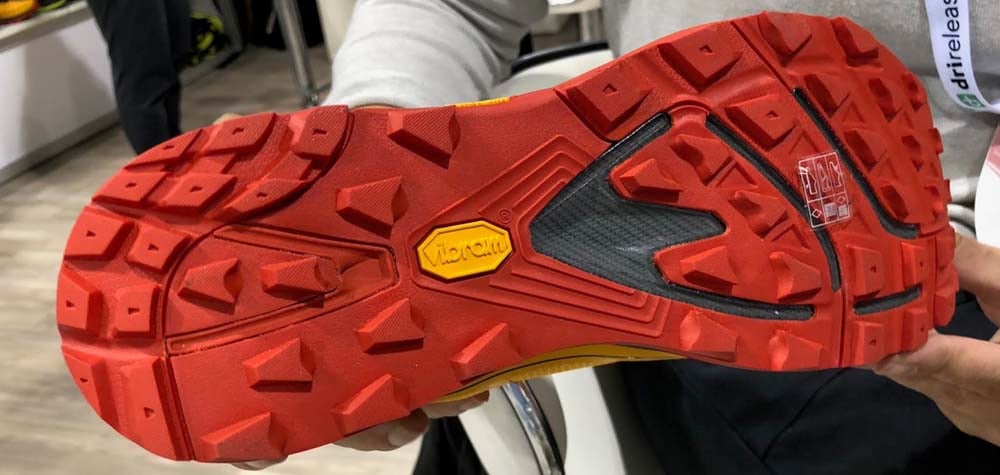 Topo Athletic Magnifly 2 (W021)
Unlike most models, the Magnifly 2's platform combines relative thickness with a 0-drop. A 2-density injected EVA midsole is softer near the foot for cushioning and comfort with a harder bottom layer for better response.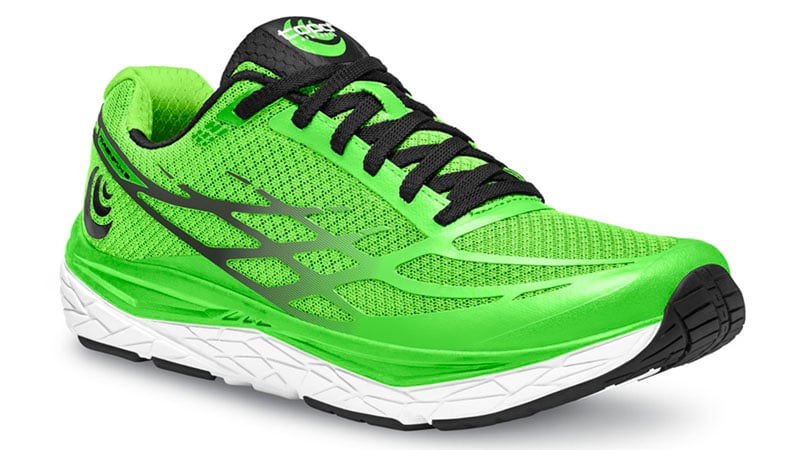 All those features make the Topo Athletic Magnifly 2 perfect for those still getting used to natural running. The 25mm platform offers reasonable protection for your feet while the Zero-drop helps you get used to the new gait style.
The rubber outsole has minimum relief thus offering a good feel of the road and making these shoes perfect for road running.