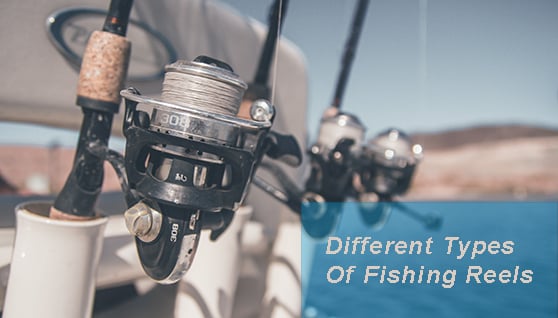 Best Fishing Reels For Sale
Visit Our Store
Whether a rookie or a professional angler, it's always good to know the difference between various fishing reel types. Nowadays such marketplaces as Amazon, eBay and Walmart offer a huge assortment of fishing reels and rods and it's easy to get lost in all the nuances. Keep reading this quick and easy guide on how to distinguish between spincast, spinning and baitcasting reels.
Spincast Reels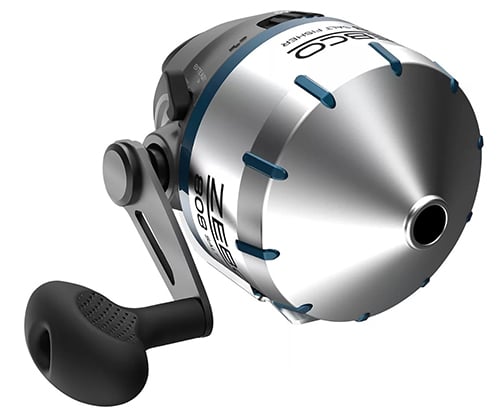 Spincast reels are a great starter reel for children or newbie anglers. It's simple to use, very affordable and easy to work with. Another plus point of fishing spincast reels is that they are good for wading and inshore angling. Such fishing reels feature a push button on the back of the reel, which is pressed down while you are casting forward. When you press on the button while casting, the line pushes out, and when you let go of the button, the line stops.
However, there are few drawbacks of this type of reels. First, it offers limited casting range and accuracy. Second, spincast reels are not suitable for heavy game fishing as they're simply not designed to support heavy weights. Still, it's a great starting point.
Spinning Reels
Spinning reels are often favored due to their versatility, ease of use and quality. Both beginners and experienced anglers use them to catch a fish. So how are they different from the spincasting reels you may ask? Well, they differ in design. A spinning reel features an open-faced design with the drag adjustment on top. They cast quickly and more accurately than the above-mentioned reel. The spinning reel comes with a metal bail, which locks the line and prevents it from unspooling.
Spinning reels are also unique as they attach to the rod from below, which enables a more natural holding position and a nice balance.
The name 'spinning' comes from the process – a spinning reel spins while you retrieve your line.
Though spinning fishing reels do cast further and they are much more accurate than spincasting reels, they are also more expensive. And as a spincasting reel it is not meant for battling larger fish.
Baitcasting Reels
Switching from the easiest in design and use reels to the most advanced styles, we cannot but mention baitcasting fishing reels. They require a lot of skill and practice to cast them effectively, so they are not the best choice for beginners.
With a baitcasting reel, the spool rotates as the line is released. Unlike the two above mentioned reel types, a baitcasting reel will handle large lures and baits. The two only downsides of baitcasting reels are that they are more expensive and the you'll have to practice before going on a fishing mission. However, with patience and persistence, you are likely to become a real baitcasting pro.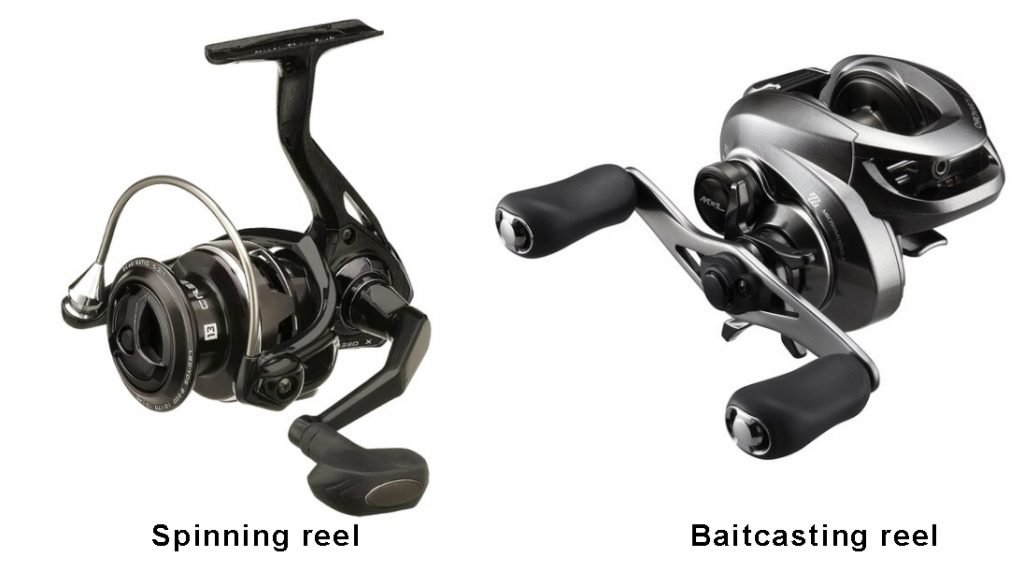 How To Select The Right Fishing Reel To Comply With Your Angling Needs
The strategy for picking the right fishing reel is very simple:
If you are completely new to angling, choose a spincasting reel. It's super easy to handle, doesn't backlash and tangle too much. And you won't have to spend a fortune for a 'training' reel.
If you are at an intermediate angling level, a spinning reel is the one to have your eyes on. Spinning reels have a definite learning curve, but once you have some fishing experience, you can learn how to use them rather quickly.
For the most experienced anglers, baitcasting reels are the premium option. They support much heavier lines and give you opportunities to catch large game fish.
To make the choice even easier, here's a link to the reels we offer.