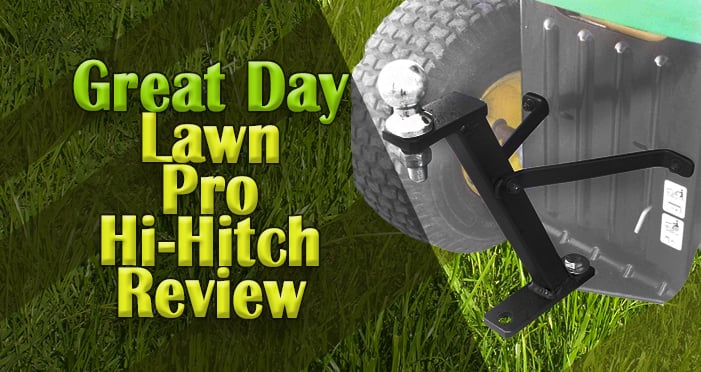 Last Updated on
Our world is a truly unique place that is full of different things with special purpose to make our life easier and more convenient.

At least once in a lifetime, every person has searched for various life hacks or DIYs projects on the Internet. The processes of transforming the "traditional" thing you already own into something different or into something that could be more useful for you can be really fascinating. From this article you'll learn how to make your lawn mower the handiest mowing tool ever. To have land means not only to have freedom and pleasure, but also to have much work and a large number of tools. As you know, any property requires lots of equipment. It is hard to imagine a yard without a lawn mower, but very few people know about its latent potential.
Let's talk about it.

Did you know that riding lawn mowers have the power and low center of gravity to be natural towing machines? Well, in this article, we are going to talk about the thing that changes the "traditional" riding lawn mower into a perfect towing device.

The Great Day Lawn Pro Hi-Hitch (LNPHH650) transforms a regular riding lawn mower into one of the handiest tools EVER. Whether you want to pull a small trailer, to haul a utility trailer or just to position your boat in the garage – the Lawn Pro Hi-Hitch will get the job perfectly done!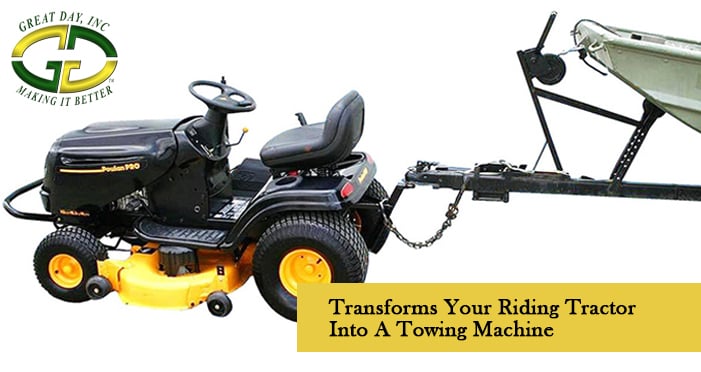 Let's see what we get from Great Day Lawn Pro Hi-Hitch (LNPHH650):

– Lawn Pro Hi-Hitch Transforms Your Riding Tractor Into A Towing Machine
Put your mower's low center of gravity and power to work for you
– Hitch has Just The Right Height To Keep Trailers Level and Well-Balanced
Measures 12″ from the tongue of the tractor to the receiver ball
Perfect for small boat, ATV and PWC trailers
– It has Dual Attachment Points
One for a trailer hitch ball (not included)
One for a hitch pin
– And It Has A Super-Strong Aircraft Aluminum Construction
Built to handle anything you want to tow around the yard
Easy Installation
– Minimum amount of drilling or modifications needed
Accepts all conventional hitch balls
– Compatibility:
Mounts to all conventional riding mowers and lawn tractors
Please note, this will NOT fit zero turn style mowers

DO NOT FORGET – SAFETY FIRST.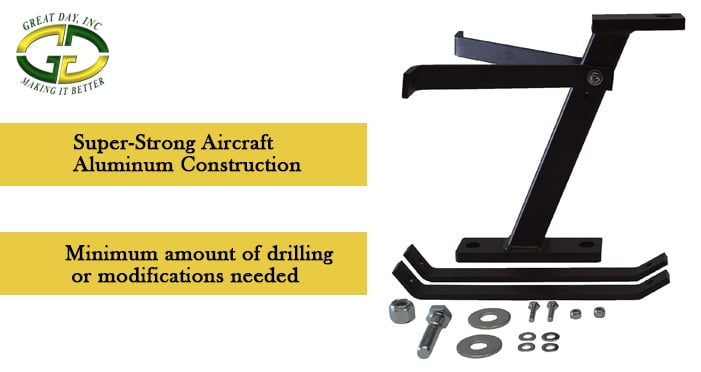 The "universal" design of the Lawn Pro Hi-hitch works really well with the most conventional riding lawn mowers. So, it installs easily and accepts all conventional trailer-hitch balls with 3/4″ shank or smaller. On rare occasions you might need minimum drilling and modifications to install the Lawn Pro Hi-Hitch. Even so, bending and drilling is easy because of the aluminum construction of the Lawn Pro Hi-Hitch.
What is more, such construction does not add too much weight to the machine.
Once installed, the Lawn Pro Hi-Hitch gives lots of additional options for your riding lawn mower for a very reasonable price.

Think for a moment how this fairly small hitch makes life easier. And just imagine how many more hidden secrets everyday things have.
You can order your Great Day Lawn Pro Hi-Hitch RIGHT NOW!