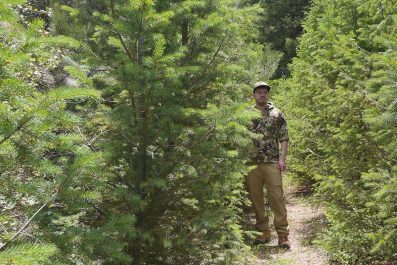 Last Updated on
Sitka Gear's 2019 iteration of the Kelvin Active Hoody sheds full length sleeves to become an innovative new stand alone or layering piece.
By David Link
Sitka Gear never ceases to amaze with their development of hunting apparel and technology. Today we're going to look at the Sitka Gear Kelvin Active Hoody, new for 2019. Available in either GORE Optifade Subalpine or Open Country patterns, the Kelvin Active Hoody is a standout design for active, spot and stalk hunting. This year's iteration includes two especially important features, half sleeves and Polartec Alpha Direct Insulation. So whether you're tracking bulls in the early archery season or climbing merciless mountain paths to get that rare opportunity at a rifle shot, the Sitka Gear Kelvin Active Hoody is absolutely a piece you want in your collection.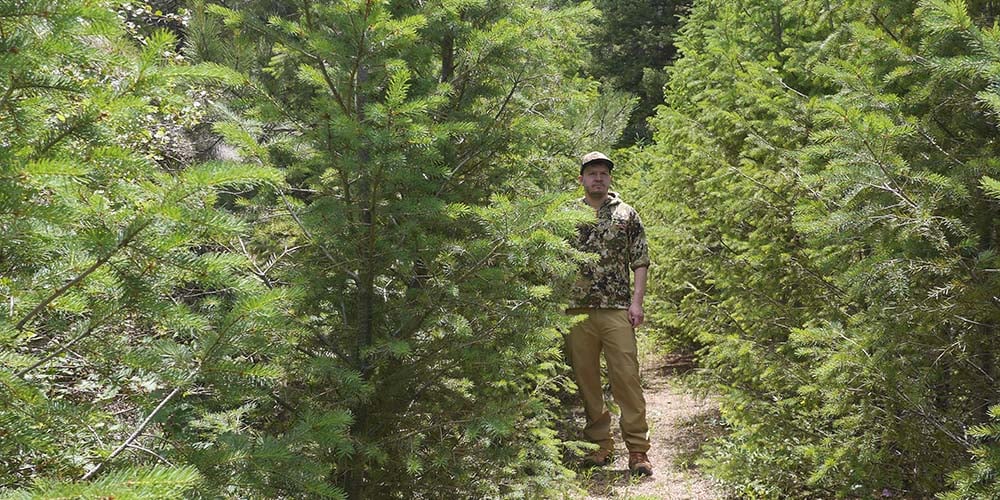 Sitka Gear Kelvin Active Hoody Basics
We all tend to think of hunting gear as heavier apparel that keeps us warm in the frigid fall temperatures, but in reality hunting garments must tackle a variety of scenarios, including warmer, active hunts. In my home state of Colorado, this is absolutely the case. Early season big game hunts often take place in warmer temperatures, especially if you're hunting at low to medium altitudes. Layering is without a doubt key to comfort in the field, as is keeping that pesky and sometimes dangerous sweat from building up after long periods of hiking. While some hunters choose to start in a long sleeve base layer when the temperatures are still warm, the ability to add an additional layering piece that won't send you from chilly to overheating in a matter of minutes is huge.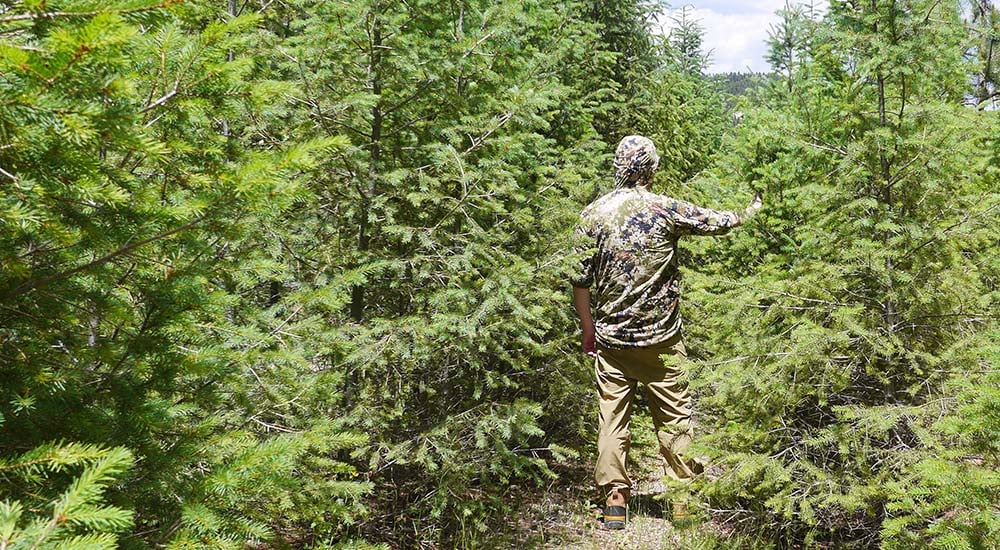 Sitka Gear has designed just the perfect garment for this in the Kelvin Active Hoody. (Note this is different than the Sitka Gear Kelvin Active Jacket that features full sleeves). The rationale for a half sleeve hoody is multi-faceted. First, it helps keep you a little cooler when you're tackling rough terrain or engaging in active hunts. Secondly, it frees your elbow to interact with a compound bow with no snags or interference. Lastly, you can utilize other layering garments like the Sitka Gear Core Baselayers or the Sitka Gear Apex Hoody that Sitka recommends you use with the Kelvin Active Hoody.
As far as features go, there's plenty to focus on aside from the half sleeve design. The nylon shell is great at shedding light water (this is not rain gear after all), and it dries extremely quickly when wet. There are three zip pockets (really two as one is a pass-through zip pocket) to hold smaller gear and keep your hands warm. The Polartec Alpha Insulation is unique in its design, and I can't say I've seen anything quite like it. The insulation is based around a polyester mesh and it has thousands of lofted knit hydrophobic fibers that create a breathable insulation layer. True to other breathable technology, the Polartech Alpha is designed to let water vapor and excess warmth escape while keeping any rain or moisture from entering the membrane from the outside.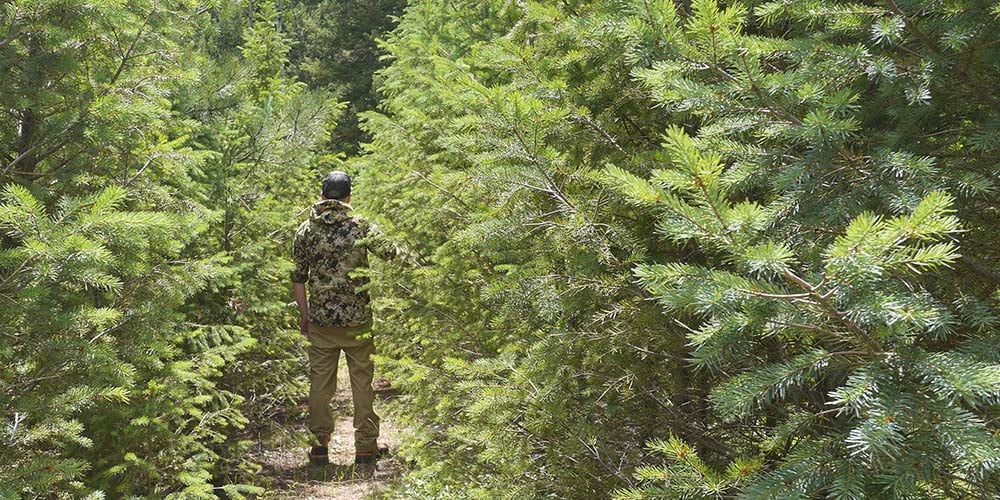 Specs
Half sleeve design to reduce bulk and allow clearance for bow strings.
100% nylon shell / 100% polyester lining.
90 Gram Polartec Alpha Insulation for breathable performance.
Form fitting hood with drawstring that preserves peripheral vision while keeping the wearer warm and protected.
Two zip pass-through pocket for flexible hand warmth with or without gloves.
Front zip pocket to hold gear like licenses, smartphones and more.
Available in GORE Optifade Subalpine and Open Country patterns.
Testing
Before you ever head out on a hunt, you should test your gear in the field. I did just this with the new Sitka Gear Kelvin Active Hoody in the mountains of Colorado. Since hunting season is not quite here yet, I experienced some fairly warm temperatures for this time of year, which is a perfect chance to test the breathability and performance of the Kelvin Active Hoody in hotter climates. Let's take a closer look at some important elements to consider in testing.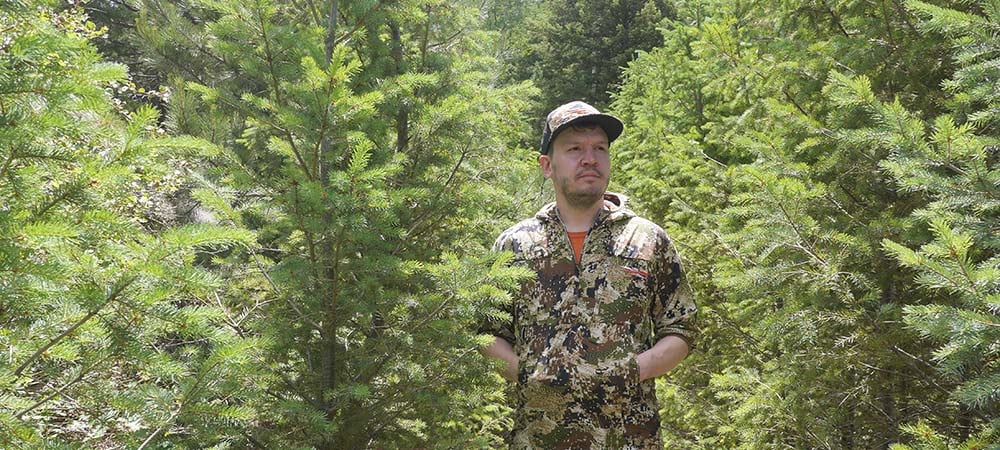 Subalpine And Engagement Distance
First and foremost, I am a huge fan of the Subalpine pattern, and I think Sitka has a real winner on their hands with this relatively new addition to the line (Subalpine was introduced only recently in 2017). Subalpine utilizes micro and macro patterns to confuse the eye of animals and mask the human silhouette. While all the GORE Optifade patterns may look fairly similar, they are all specially designed for the intended hunting scenario of the pattern. For example Elevated II (Sitka's tree stand pattern) is tailored for engagement distances that hunters regularly encounter in a tree stand. Since Subalpine is Sitka's spot and stalk pattern, it is designed for engagement distances of 50 yards or less. In this way it is a true close distance pattern, although it certainly works at farther distances as well.
Polartec Alpha Insulation And Breathability
Given that the Sitka Gear Kelvin Active Hoody is designed for warmer temperatures and/or active hunts, it follows that it should be extremely breathable to match. As I established, I initially tested the Kelvin Active Hoody in warmer temperatures, certainly more warmer than those encountered in September hunts in Colorado. Even though at this point in my career I trust Sitka to make only quality gear, I was still surprised at just how well this garment breathes. I actually felt very little difference between wearing it and just my Sitka T-Shirt in the testing process. I think the
lofted knit hydrophobic fiber design is next-level, and you can tell just by looking at it that it will perform in the elements.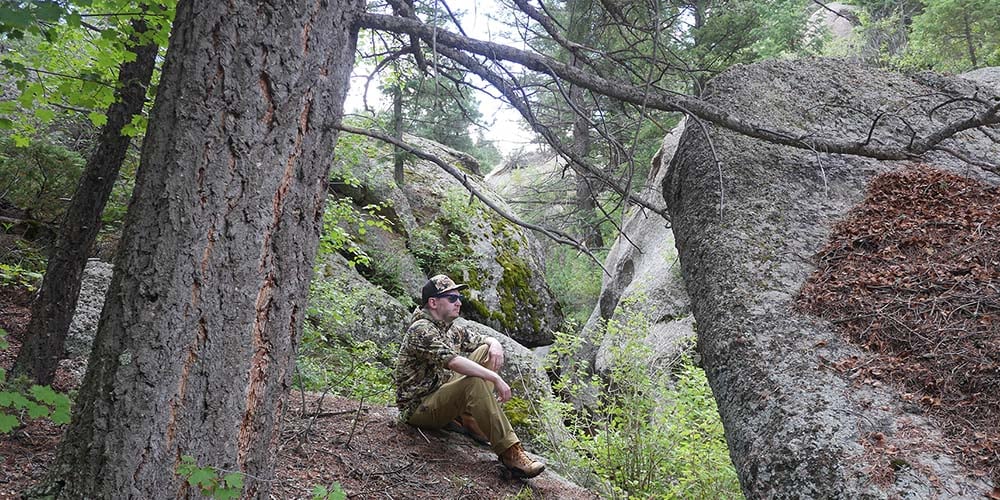 One other note on the insulation. After an untimely slip on a river rock I found myself in the creek, and I can attest that no water leaked from the outer membrane into the insulation. Just another test to ensure things work properly!
Cut And Mobility
As I've mentioned in other Sitka Reviews like the Sitka Gear Camp Hoody, I absolutely love the way Sitka is cut for users. It truly feels like they've discarded the baggy "a few sizes fit all" approach and rather designed garments that have an athletic fit. Why is this important in outdoor gear? Because when you're trying to slip through brush to sneak up to your next engagement point, you don't want your baggy apparel snagging on everything along the way. The sleek cut of the Kelvin Active Hoody along with the half sleeve fit easily makes this one of the most sleek items I've ever worn in the field.
Determination
The key to selecting Sitka Gear is to find the right clothing for your chosen pursuit or hunt. Naturally if you're loading up with a heavy parka for a warm spot and stalk outing, you're going to have a bad time. Of course on the other hand wearing light, low insulation gear in the middle of winter will be unpleasant too. My advice is to research the Sitka Gear items you have your eye on before you buy. Of course if you have questions you can contact GritrOutdoors.com, as our reps are trained directly by Sitka to fit you into the right gear for your hunt.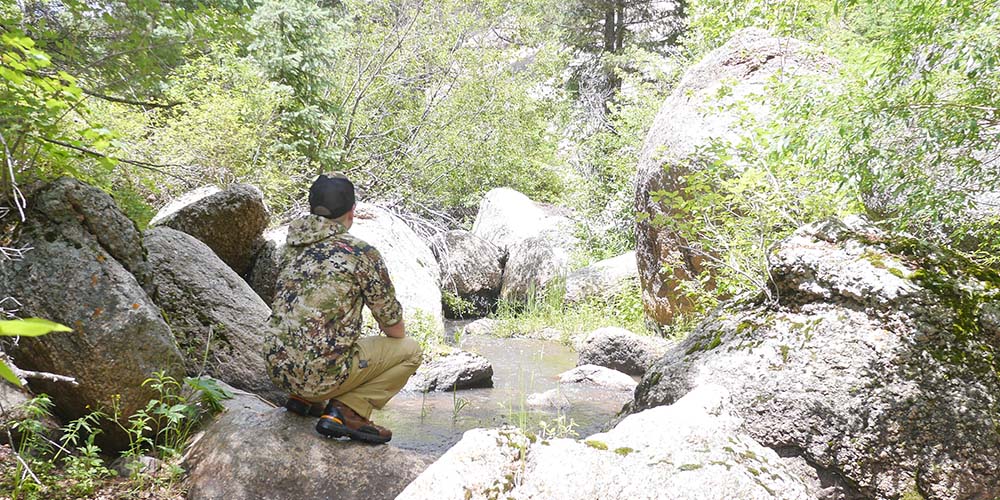 The Sitka Gear Active Kelvin Hoody is an excellent layering or pack piece for western hunts (or early season turkey hunts for that matter). It's extremely breathable so you won't swamp up in it. Once adjusted, it barely feels like you're wearing it at all. This won't be the only piece of Subalpine Camo you need, but it's an excellent place to start alongside the Apex Hoody and Pant. Pick it up for $269 MSRP direct from Gritroutdoors.com today, and elevate your hunt to the next level this season.