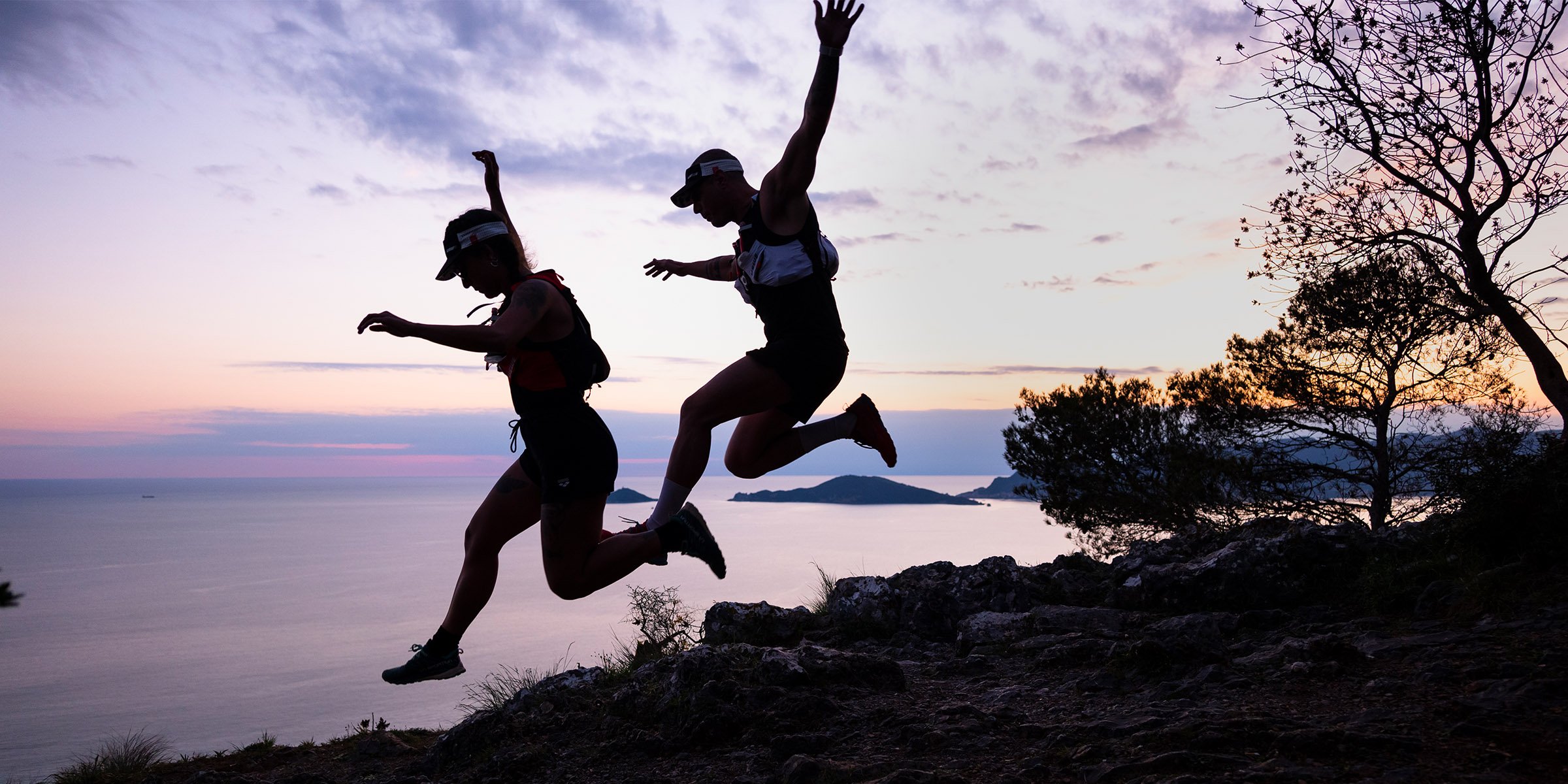 Last Updated on
Today, the sports equipment market is flooded with comfortable solutions like hydration packs, vests, and belts that allow you to keep water accessible to fuel your body up for the next couple of miles.
This article reviews the two best running vests from a Swedish company named USWE. The company has been around for more than ten years, developing, designing, and manufacturing top-notch hydration and carry solutions for different kinds of sports enthusiasts, from runners to skiers to dirt bikers.
The company's most popular products trending with runners are USWE hydration vests, specifically, the Pace 2 and the Pace 8. Before we touch on their qualities, properties, and features, we should dive into the history of USWE to answer the question of what makes its products stand out in general.
No Dancing Monkey
We won't be talking about real monkeys here, don't be so confused. Remember the feeling when you run, and your hydration pack bounces up and down on your back all the time? This is the effect of a dancing monkey.
The guys who founded USWE came from an off-road motorcycling background and learned from the school of hard knocks (literally) how ill-conceived most backpack systems are. Being savvy motorcyclists, they could spend a whole day negotiating rocks and mud holes, so they had to pack lots of stuff to stay hydrated, energized, and prepared for failures. But those heavy backpacks bruising their backs weren't promoting fun.
One day, back in the late 2000s, they decided to put an end to that annoying bouncing and invented a totally bounce-free harness technology, which they called No Dancing Monkey (NDM).
So how are USWE patented NDM harnesses designed? The basic idea behind the technology is to provide adjustment points that allow a USWE backpack or hydration running vest to snug to the body nice and tight. The 4-point shoulder strap configuration in all USWE products resembles the race car seatbelt system and is intended for a perfect unisex fit without detriment to your freedom of movement and breathing capacity.
Different USWE products use different variations of the NDM technology, but you can be sure all of them are zero-bouncing. Bye-bye, little monkey.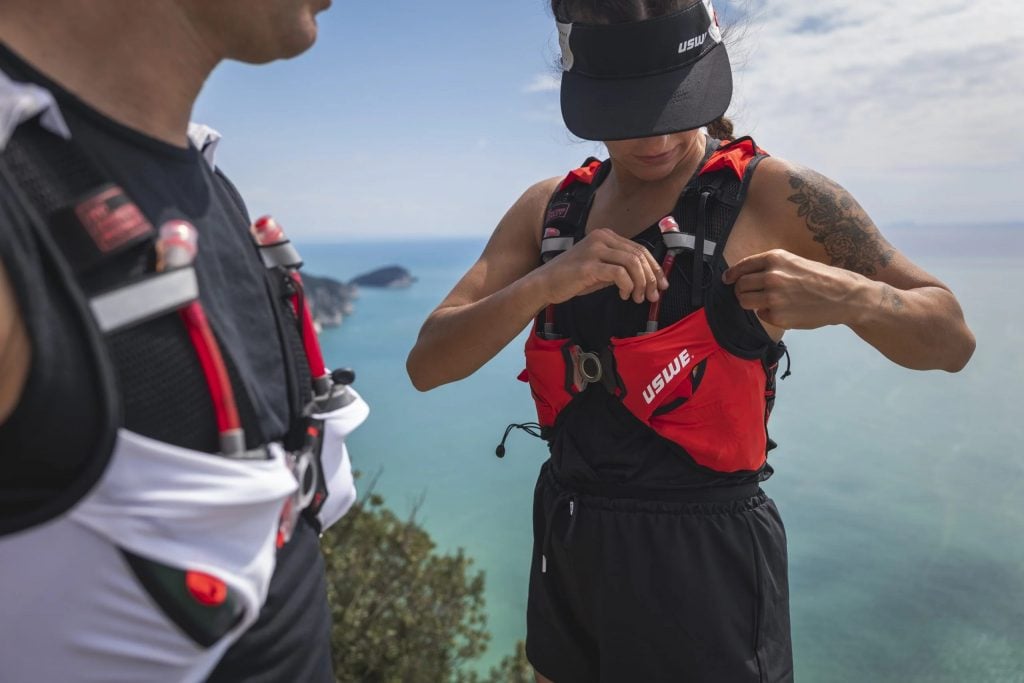 USWE Pace Hydration Vests
As for 2022, the Pace series comprises two upgraded minimal-design hydration vests, the Pace 2L and the Pace 8L. The models are very similar to each other, and the only differences are the amount of carrying capacity and the cinch straps. But let's start with similarities.
Common Features
As we've said before, the vests use the 4-point No Dancing Monkey suspension system for a glove-like fit and elimination of bouncing. Basically, the system consists of a buckle, side adjustment cords, and straps.
Unlike many other hydration vests, including the discontinued Pace Pro, which uses the front strap to secure the shoulder straps in an H-shape manner, the Pace 2 and Pace 8 feature a single buckle. It connects the shoulder straps to form X and is super intuitive. The single-button locking mechanism doesn't require you to look down to make sure you manipulate it properly.
If the front connection can't be adjusted, then how to make the vest sit tighter or looser? The answer lies in the elastic side panels that feature elastic cords that you can draw to adjust the vest precisely to your size or loosen when you need extra room for your chest to move freely.
We all know that running is a sweaty business. That's why the USWE vests are treated with Polygiene Stays Fresh antimicrobial protection that prevents the growth of harmful microorganisms and keeps the fabric odor-free for longer. You can actually skip a few washes. Both Pace 2 and Pace 8 also feature non-aggressive ventilated meshes that ensure improved overall breathability.
The vests are shipped with two 500ml soft flasks with straws that you can secure with two straps on the shoulder area. If you use trekking poles, these can be secured diagonally upfront with two cords. Some may find it uncomfortable because one flask gets obscured. However, the poles don't bounce and are tightly pressed to the vest and the body.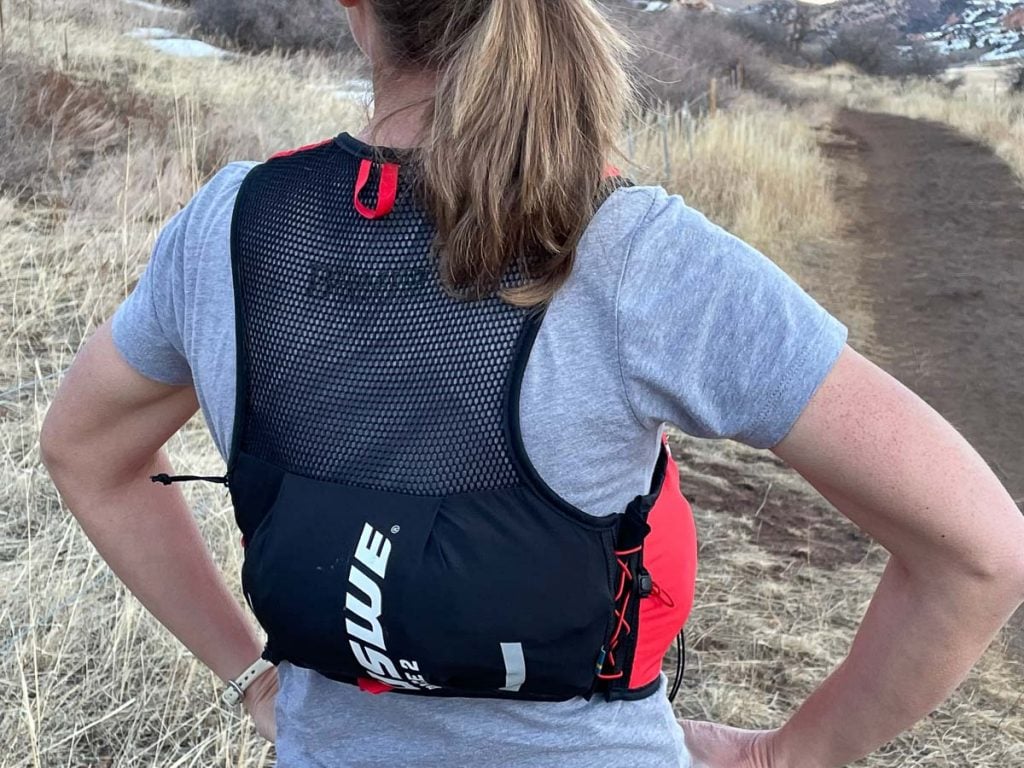 Differences: Pace 8 vs. Pace 2
One thing that allows us to distinguish between the intended uses of these vests is the capacity. Both models have an identical front storage system consisting of six elastic pockets – two for nutrition gels, two for flasks, and two deep pockets for other stuff like keys, a GoPro, or a phone. However, their back areas differ.
The Pace 2 doesn't feature a pocket for a big water bladder, only one horizontal kangaroo pocket with a vertical zipper. The rest is mesh.
On the other hand, the Pace 8 boasts an impressive storage system. It has a deep vertical pocket running the entire length of the pack, where you can throw a 2-liter bladder. The bladder sleeve goes across the top of the shoulder. The Pace 8 also has a horizontal pocket, the same as the one featured in the Pace 2, and the pocket under that kangaroo pocket with the zipper closure running horizontally across the bottom.
Another difference is the shoulder straps that the Pack 2 lacks. These straps help cinch the vest in the shoulder area for an even better fit.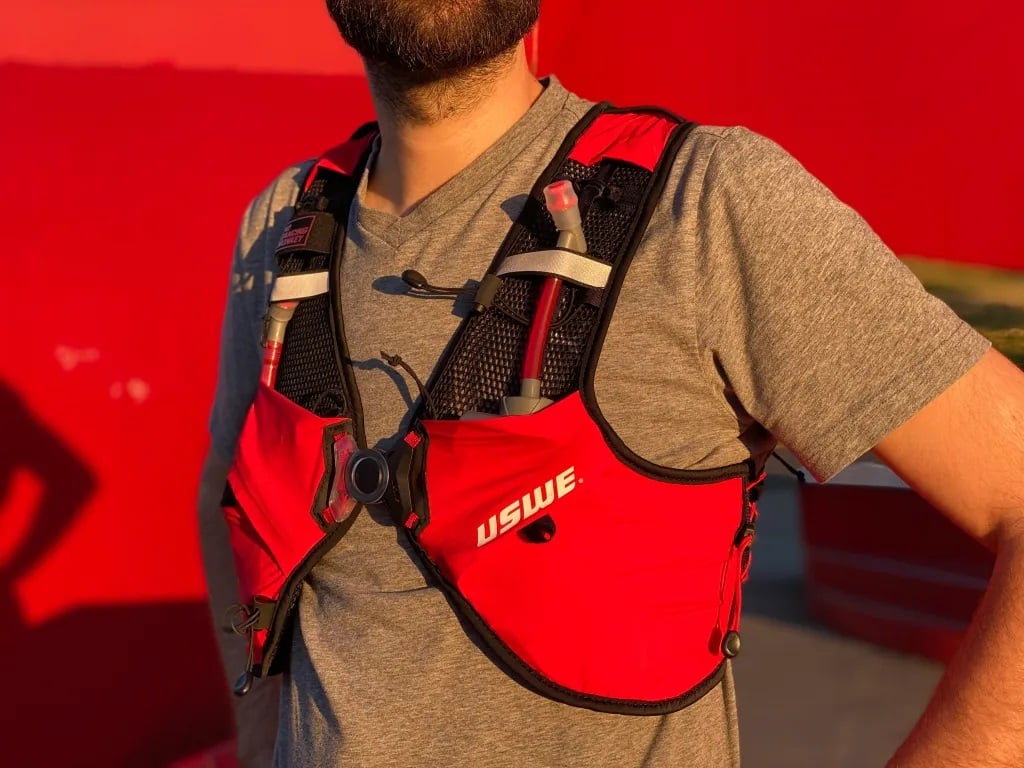 Which Pace
Both USWE hydration vests are exceptionally comfortable to wear. They feel like part of your clothing. The No Dancing Monkey harness technology eliminates bouncing, and adjustment straps and cords ensure a glove-like fit.
When choosing a particular Pace model, your prime consideration should be the distance. The USWE Pace 8 has a pocket for a 2-liter bladder, meaning you can pack more water for more miles. Besides, thanks to the pocket with the bottom zipper, the vest allows for stashing more gear and clothes you may need during the day. And don't be worried about not being able to reach all three back pockets. The absolute majority of users with average bending ability have no issues of that kind.
The Pace 2 lacks a bladder pocket and one storage pocket, which means less capacity for water and gear, but it's still a great choice for short and medium distances.
Gritr Outdoors carries both models in red and white colors, so if you want one, you know what to do. We also have USWE packs and backpacks.