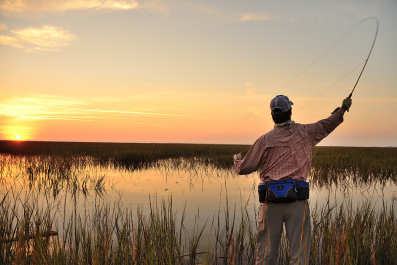 Fishing is widely known to be one of the top outdoor activities enjoyed by Americans. Once Norman Mclean's, A River Runs through It made its theatrical debut in 1992, the popularity of fly casting took a massive increase across the country. The fly fishing industry experienced 60 percent increases in sales for two consecutive years after the movie hit the box office.
Fly fishing may appear to be a more modern level of fishing than the traditional spinning or bait casting gear, but this couldn't be further from the truth. History dates fly fishing back to nearly 1,800 years where Macedonian anglers caught fish in the Astraeus River on crafty creations made of wool and feathers.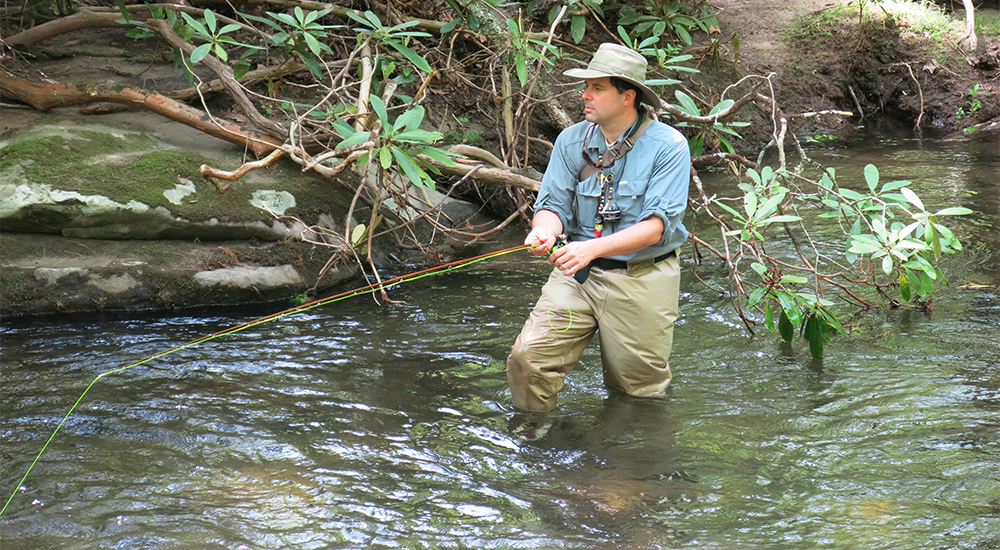 Today, fly fishing steadily grows in popularity every year in both saltwater and freshwater venues. There are endless choices for fly rods and reels from super high end bamboo rods and machined reels to entry level economical options made of fiberglass and die cast aluminum. The wide variety of available materials gives the new fly fishing angler countless options to enter the gates of the fly fishing world.

My Background
Personally, I first started fly fishing primitively in my early years with a popping bug tied on the end of a nine-foot B'n'M Bream Buster. For nearly a decade, I caught bream, bass, and crappie on these fiberglass whipping sticks. It was not until I was in college at N.C. State that I went bream fishing with a friend on the Chowan River in Eastern N.C. Of course, I brought my old trusty bream buster and he brought his 5-weight Orvis Fly rod rigged with the exact same popping bug. After the first hour, I realized he was able to reach out 15-feet further and he was catching fish much faster than me.
The next day, I bought my first fly rod and I have been hooked ever since. And 25 years later, I still have that 4-weight rod and reel along with a full collection of other rods and reels from Sage and Redington ranging from super flexible 3-weights to super stiff 10-weight beasts.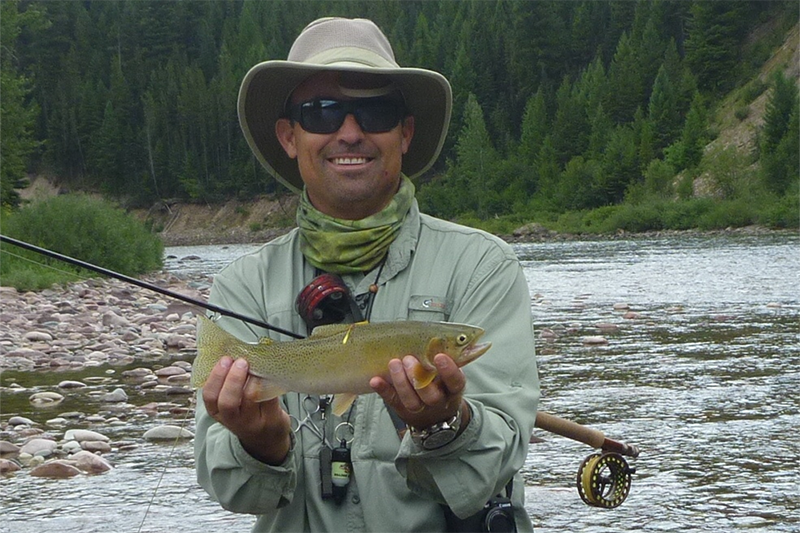 But, where do you start if you are trying to enter into the awesome sport of fly fishing? The first step is to decide what species category you want to target with a buggy whip. Are you going to chase 15-inch browns in the Wind River Range of Wyoming or slot red fish along the oyster points in Calibogue Sound of eastern South Carolina? Or is it monster largemouth bass in the St. Johns River in central Florida? Fly rods and reel combos can be chosen for specific uses or anglers can purchase versatile fly rod and reel package that can be used for a variety of fresh and saltwater applications.
Fly rods, reels, and line are categorized by using the weight system. And just as it sounds, the lower weight-rod and reels are targeted to smaller fish and the larger weight systems are for larger, more powerful game fish.
Lifetime Warranty? …Yes!
Many first-time anglers look at the price tag and try to buy the cheapest thing available. While inexpensive rods and reels can put fish in the boat, there are good reasons to buy quality gear. In addition to the better performance of a quality product, the cheap manufacturers don't warranty their products. And believe me; I purchased a few non-warranty rods when I was first getting started that still set me back over $100 per rod. When the rod broke, it turned into $100-piece of trash.
Since then, I have started buying quality equipment with close consideration to the warranty programs. I only buy fly rods and reels with a lifetime warranty, including Hardy, St. Croix, Sage and Redington brands. And while I haven't broken a Sage rod yet, I did break one of my Redington rods and I can tell you the warranty service was very memorable. I packaged up the rod with an explanation. And within a couple weeks, I received a replacement rod from Redington with a thank you note for using their products.
Higher quality gear may have a higher price tag, but you only have to buy that rod one time forever! Always choose products with lifetime warranties.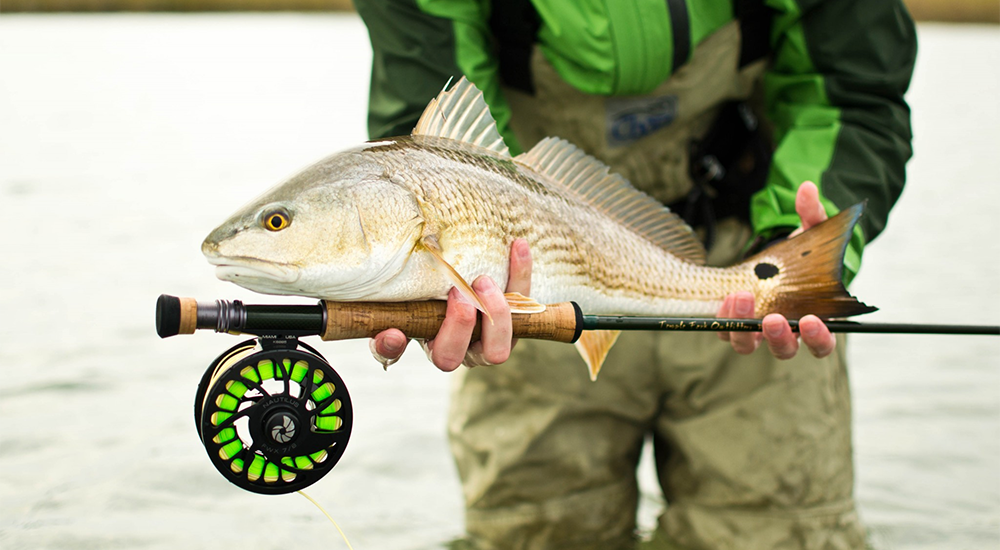 Fly Reels
Unlike spin casting and bait casting options where drag and gear ratio are important, the features of fly reels are less important. Basically, most fly anglers need a reel just to hold the line. Most fly angling or fish wrangling is accomplished through line management techniques alongside the angler versus on the reel. However, sometimes anglers take their fly gear to wrangle big game fish where a sophisticated drag system may be needed. Or even a large arbor reel is needed to maximize line retrieval. But for most fly anglers, the most important features in a fly reel are actual weight and the reel construction materials.
Fly reels come in a variety of materials from machined aluminum and die-cast metals to carbon fiber. Basically, it's only saltwater destinations that become in play where corrosion-resistant materials should be considered. Saltwater is highly corrosive and the small gears can falter quickly in a marine environment. Yet, light-weighted construction is a major plus when considering a fly reel with the right balance.
Since the fly reel is basically attached at the very end of the rod, the weight of the rod needs to be ideal to give the perfect balance when held and in operation. And since fly rods are already made of lightweight materials like graphite, bamboo, or fiberglass, the reel needs to be super light to give anglers the correct balance. Having a well balanced rod and reel combo reduces fatigue and makes a long day stream side enjoyable.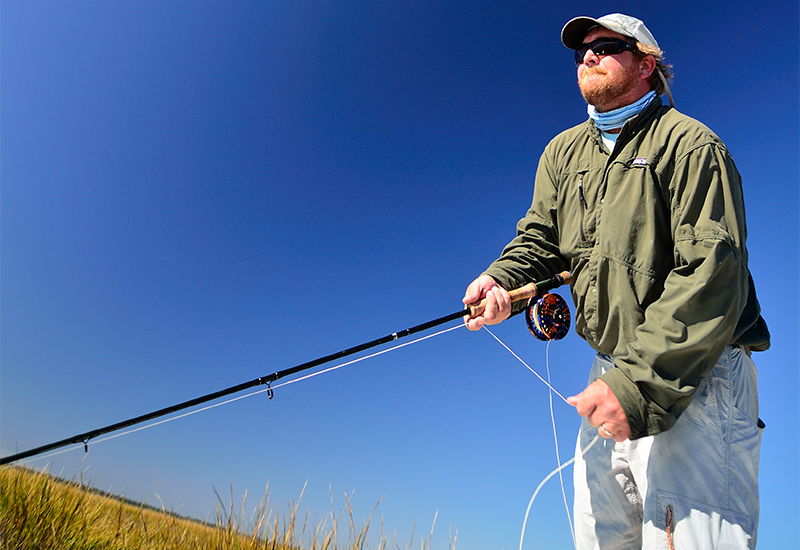 Unfortunately my bank account routinely sees debits from fly rod and reel purchases. I love fly fishing and I love the new products that keep hitting the market each year. I am one of those multi-faceted anglers that enjoys throwing size-20 midge imitations to brook trout on a 3-weight Sage Circa or I will be in Georgetown, South Carolina using my 10-weight Sage One throwing my hand-tied 2/0 streamers to 40-pound red drum along the river channel. I have several different fly reels to go with my collection of Sage and Redington Rods.
On the small end, I prefer super light and small reels like the Sage One Click series for its simple design. Or the new Redington Zero series offers both a smooth, basic drag system and has an extremely lightweight design. Redington's Zero 2/3 weight model is less than three ounces and also has the large arbor design to encourage large line pickup.
As anglers move into waters with bigger fish and are transitioning into 5-8 weight options, reels with more efficient line retrieval and more sophisticated drag systems should be considered. The larger the fish, the more the chance the angler will need to fight the fish on the reel.
On the larger scale, I prefer Redington's Behemoth Series for several reasons with the first being its cross-water advantages. I can use my Redington behemoth reels for catching monster speckled trout in Houma, LA. or big largemouth bass in the Santee Cooper Lakes of SC. The behemoth has both a large arbor design and a heavy-duty carbon fiber drag system that is smooth as silk. Most of the time, fly anglers will keep rarely fight the fish on the reel. But, when they do, these types of drag systems are worth their weight in gold to get those fish under control in a hurry.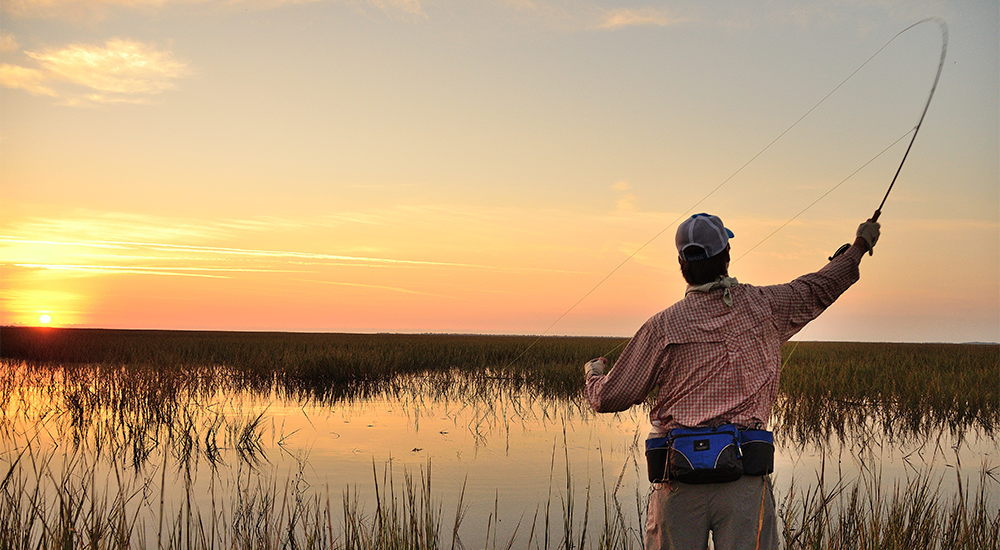 How Many Reels?
One of the largest advantages for fly reels is the ability to minimize gear options. An avid fly angler really only needs two fly reels. You need one for lightweight applications and one for chasing powerful game fish in bigger waters. Yet, anglers do need multiple spools for each fly reel set up. When fly anglers switch between floating and sinking fishing methods, the spare spools give the angler the ability to switch fly line quickly without having to change to another fly rod and reel set up.
I keep several spare spools spooled with different fly lines, including: floating, full sink, slow sink, and shooting heads. Spare spools can be purchase separately and are must-have equipment when anglers want to switch to a different fishing method. Spare spools can eliminate the need to bring several fly rod and reel combos on a back country trek.
Continued in: How To Choose A Fly Reel