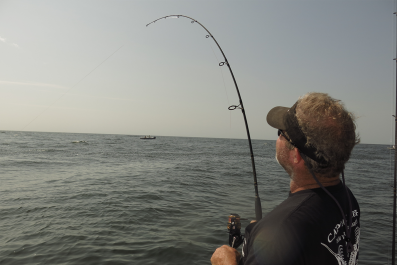 Last Updated on
Behind running activities, fishing is the second most popular outdoor recreational activity in the nation. In 2017, nearly 50 million Americans participated in some type of fishing activity whether by land or sea. Anglers will choose all kinds of equipment to get their catch and the fishing reel is nearly required for just about every type of fishing there is. Not only do reels hold the line, they enable anglers to make accurate casts and precise retrieves. However, it can be difficult to make a reel selection in 2019 because of the plethora of options available to the American consumer.
Most anglers, especially beginners, will focus on the price tag before looking any further. And while price should have a major influence in any purchase, there are plenty of other aspects to investigate and compare before making a selection and dropping a sack of clams on any new reel.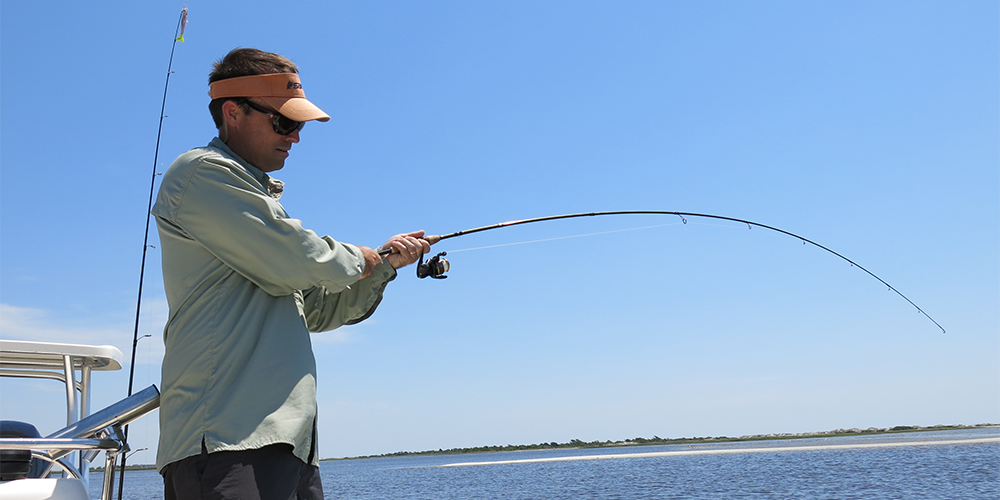 Fish Reel Types
Fishing reels basically come in three types: fly casting, round configurations, and spinning. Out of the three versions, spinning reels offer anglers the widest range of uses with the most benefits for presenting baits/lures and for efficient recovery. And the overwhelming majority of these 50 million Americans select spinning reels to catch their finned bounty. But with all the manufacturers, 21st-century technologies, and specific capabilities available to the U.S. consumer, choosing a new reel isn't exactly a clear decision for the beginner and even for the advanced angler in certain cases. (Interested in a fly reel? Check Out How To Choose A Fly Reel).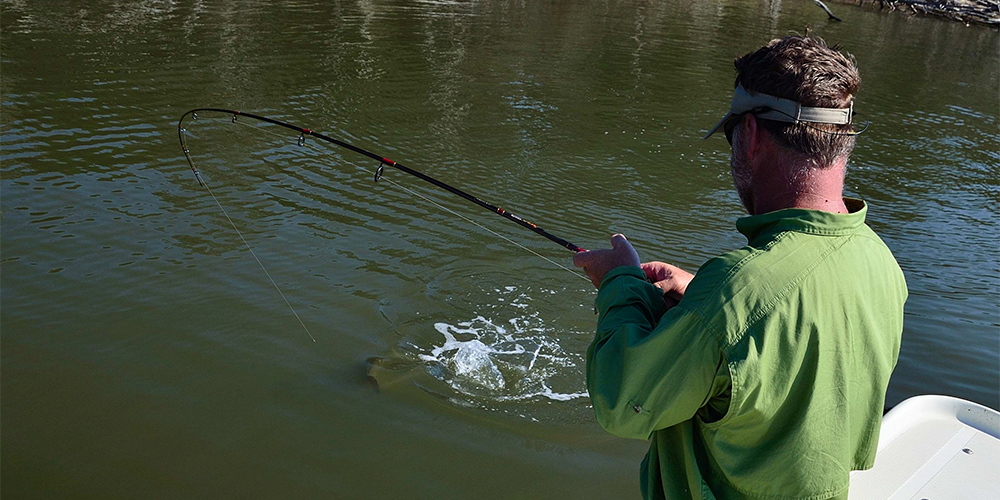 Anglers in this country range from the first-timers with borrowed equipment to the dyed-in-the-wool professionals with over 40 years of on-the-water experience. Yet, new technologies arrive on the scene every year and most reel manufacturers are on the cutting edge redesigning, reshaping, and maintaining their product availability to ensure anglers have an edge on their finned foe.
Spinning reels are not created equal in any form of the imagination. There are nearly 100 companies that manufacture fishing reels across the planet.
In 1970, Shimano Iron Works launched the fishing tackle division and a year later came out with their first product, the DUX Spinning reel. Since then, Shimano has expanded their fishing gear availability to be one of the most recognizable and most used fishing gear companies in the world. As of 2019, Shimano Fishing offers over 35 spinning reel series' with nearly 200 different model combinations out of their 24 traditional models, three surf models, and an additional nine saltwater options. They range in price from the top shelf Shimano Stella SW Series for a grand to their economical Sienna Series for under $30.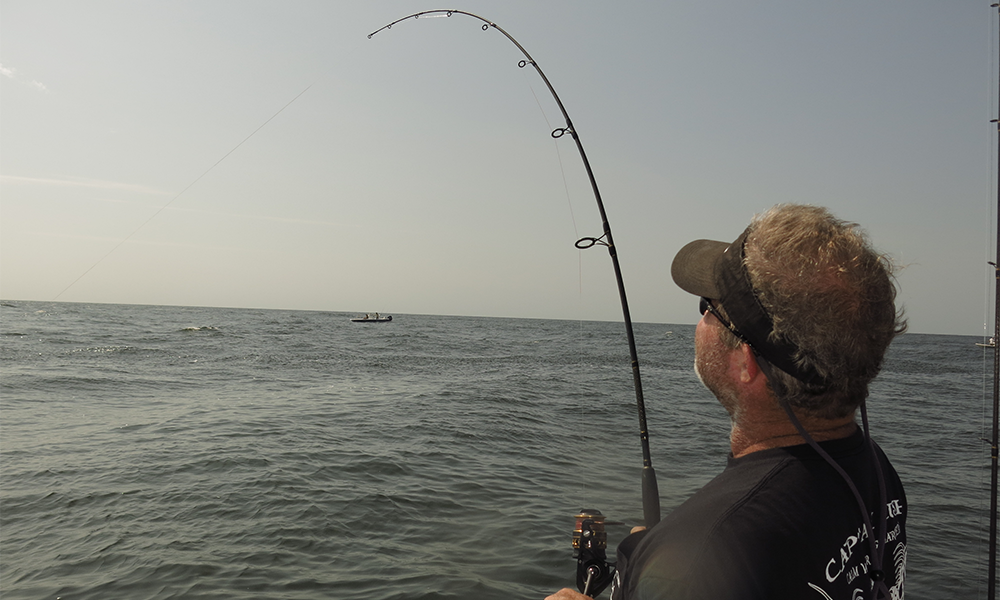 While Shimano is one of the largest fishing gear companies in the world, they aren't the only player in the market place either. There are several newer companies in the marketplace with some exceptional products with all of the bells and whistles at competitive prices. The reel market is very competitive and transparent these days with the advent of social media and online reviews. Reel companies must produce quality and dependable products to stay in business.
13Fishing is just one of those companies that are dedicated to provide a better product and fishing experience. 13Fishing was founded by anglers for anglers to craft a better fishing experience. 13Fishing offer anglers seven spinning reel series' from their entry-level $29.95 Source K Model to their Prototype TX Series for $275.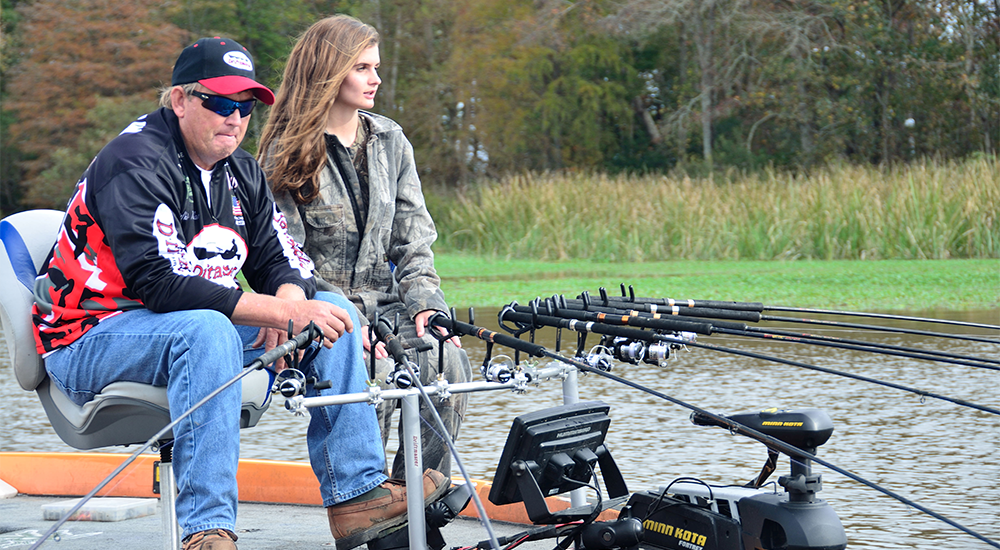 Intended Use(s) Aid Decision Making
So, what is the most important factor in making a reel purchase? And no, price isn't the most important factor. Reel price definitely will make a difference to all consumers, but price is far from the primary decision maker. The "what, where, how, and whys" otherwise known as the main objective of the intended reel will determine which direction an angler must go in.
Saltwater vs. Freshwater Reels
Reels can be purchased for versatility over a wide variety of uses or a reel can be purchased for a specific use or technique. The intended use of any reel is the major decision maker. If anglers are going to fish in saltwater, they must purchase a reel that resists corrosion and was developed for saltwater applications. Fortunately, all saltwater reels can also be used in freshwater that aids in the versatility. But, saltwater versions always carry a higher price tag than freshwater versions and may not be important to the Kentucky Lake angler where freshwater use is the only element.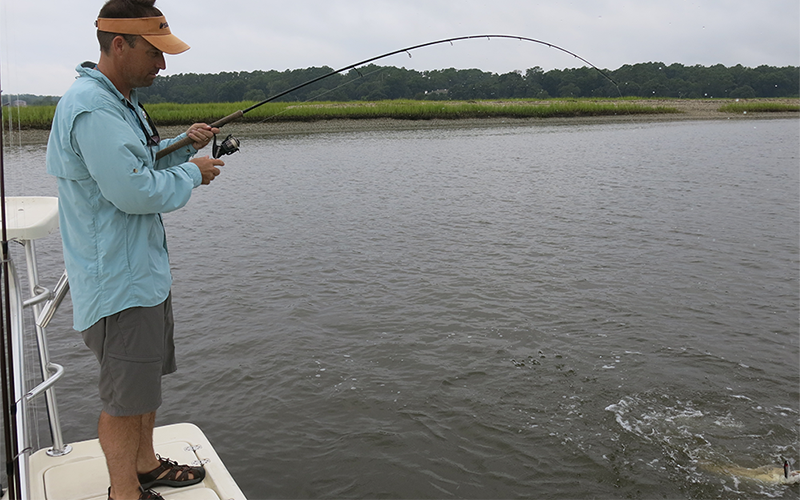 Weight
Overall weight is an important deciding factor, especially for anglers that spend all day on the water making hundreds of casts. Angler fatigue is a real issue and can be lessened when anglers choose lightweight materials. Lightweight reels combined with a light rod provide a perfectly balanced set up. In addition, a light rod and reel setup promotes better sensitivity. And while it may not matter much when a redfish crashes on a top water lure, it will make all the difference in the world when working a 1/16th ounce jig along a deep drop for winter trout when the bites are extremely subtle. A light reel will sure help increase the chances of feeling a bite and reducing angler fatigue.
Shimano's Exsence is one of the lightest models they make that doesn't sacrifice any of its features. The Exsence has a smooth drag, 12 ball bearings, and a featherweight package. However, many of Shimano's reel models are lightweight that can be used for all day casting. The Shimano Stella, Stradic C14+, Sedona FI, and many others are built to provide anglers a lightweight, pleasurable experience.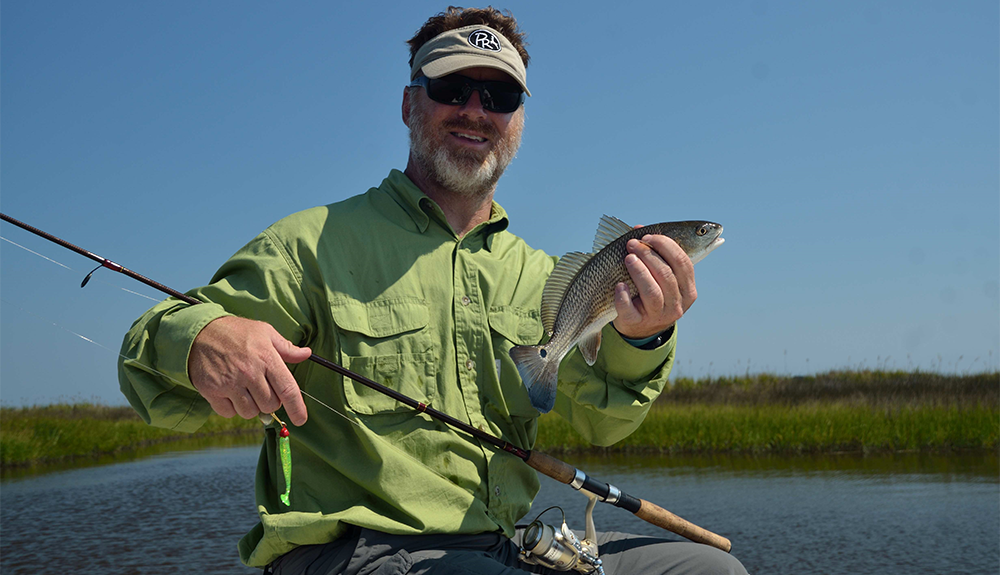 Choosing Reel Size
The reel size is the chief factor in determining which reel to purchase. Reels come in various sizes from the ultra-light Shimano's CI4+1000 series for brookies in Virginia to the heavy-duty Shimano Stella SW 14000 version for cranking in 800-pound blue marlin in Guatemala. And when thinking about versatility, neither one of these two reel models would be considered versatile across all fisheries, but they are perfect for what they are intended to be used for and many anglers will choose these reels just for that reason.
For most anglers, reel size is selected to cover a broad range of uses and the reel model number is the way to distinguish the size and capability of the reel. Unfortunately, reel manufacturers don't always use the same size coding. Some companies use 200, 300, and 400 series labels; where other companies may use 2000, 3000, and 4000 series labeling. Luckily, the first number on the size series is indicative of the reel size and the higher the first number equates to a larger number than the smaller ones.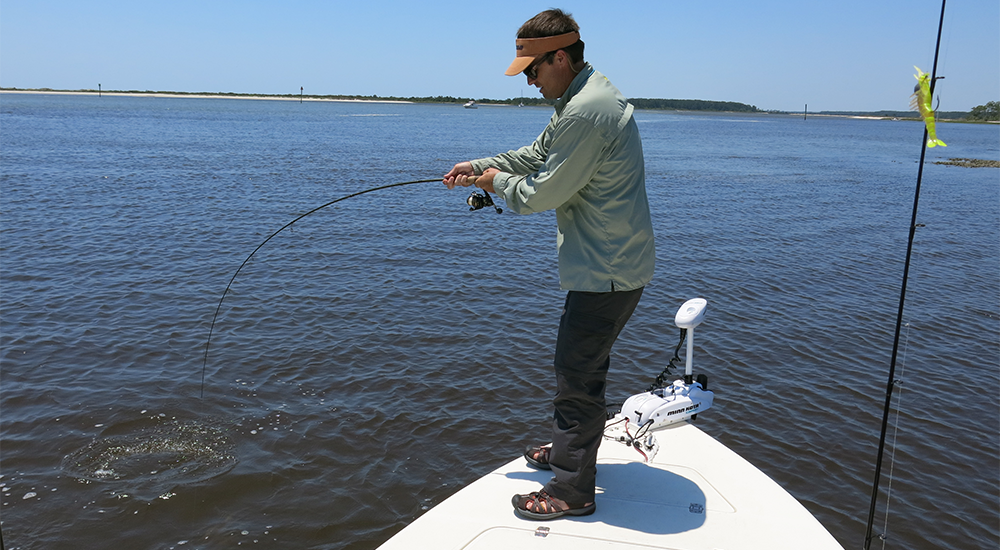 Again, anglers should choose their reel size based on what technique and fish species they intend on using it for. If anglers are casting small lures and baits on light line, a smaller reel is preferred. Smaller reels reduce weight and helps anglers make longer casts with light lures. Anglers should choose size 1000 and 2000 series reels for smaller fish, such as panfish and freshwater trout in freshwater and speckled trout in saltwater estuaries.
For anglers looking to target larger fish such as: largemouth bass, striped bass, and redfish, the 3000 and 4000 series reels will be better suited for larger fish when constant casting to powerful fishes is part of the duties.
Shimano's Stradic FK series is a versatile, yet durable reel with five models from the ultra light 1000 series to the heavy duty 5000 series. The Stradic is arguably the most popular Shimano reel ever made and at a very economical price. Most Shimano Stradic owners have steadily used their reels for more than a decade. But for good reason because of its durable gears, ultra-smooth drag, and all in a extremely lightweight package. For anglers looking for something versatile, long lasting, and at a reasonable price, the Stradic series is the easy choice.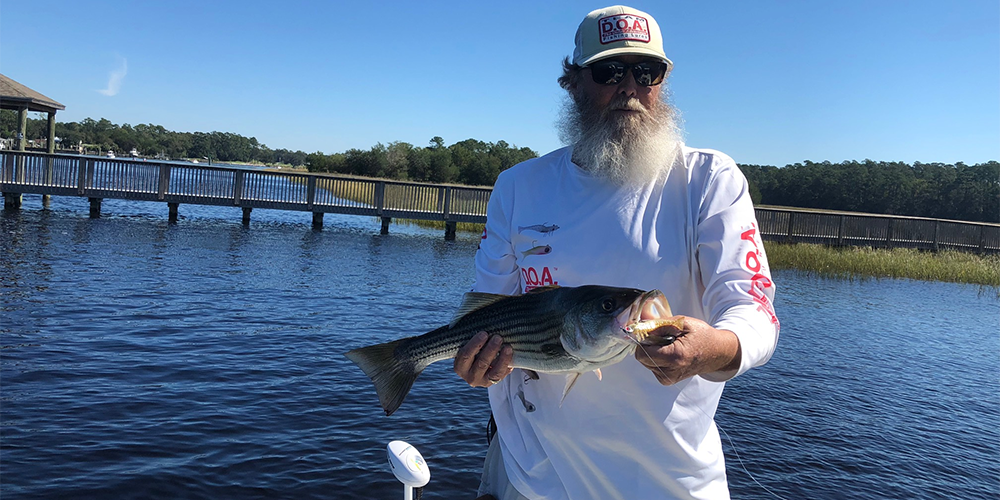 Other Deciding Factors
In addition to size, spinning reels have a long list of attributes, including: gear ratios, ball bearings, max drag, and weight. Most spinning reels have gear ratios between four and seven rotations per handle turn. Essentially, the higher the gear ratio, the faster anglers can work a lure back to the boat. Largemouth bass anglers need a high gear ratio reel to skim a buzz bait across the water's surface without too much effort. However, higher gear ratios also equal less power in the crank. For anglers having to crank in powerful fish a few inches at a time, a lower gear ratio may be more feasible choice.
Ball Bearings
Ball bearings provide a smoother retrieve for the angler and the more ball bearings equates to a smoother, more pleasurable experience. And maximum drag will make a big difference when anglers need to gain instant control over the fish to squeeze them out of structure-laden water.
Front Or Rear Drag
Spinning reels come in either a rear or front drag system. Rear drags allow anglers to make quick adjustments without encountering any issues on the spool. The front drag system is the most efficient and precise, but can offer anglers with a hurdle to overcome if they are trying to make adjustments on-the-fly. Drag is typically measured in pounds. The higher the drag poundage, the more effort it will take for the fish to strip line off the reel. Most reels have a drag system engineered to allow for a smooth release of line. However, some reels are specifically manufactured to limit line loss when it is important.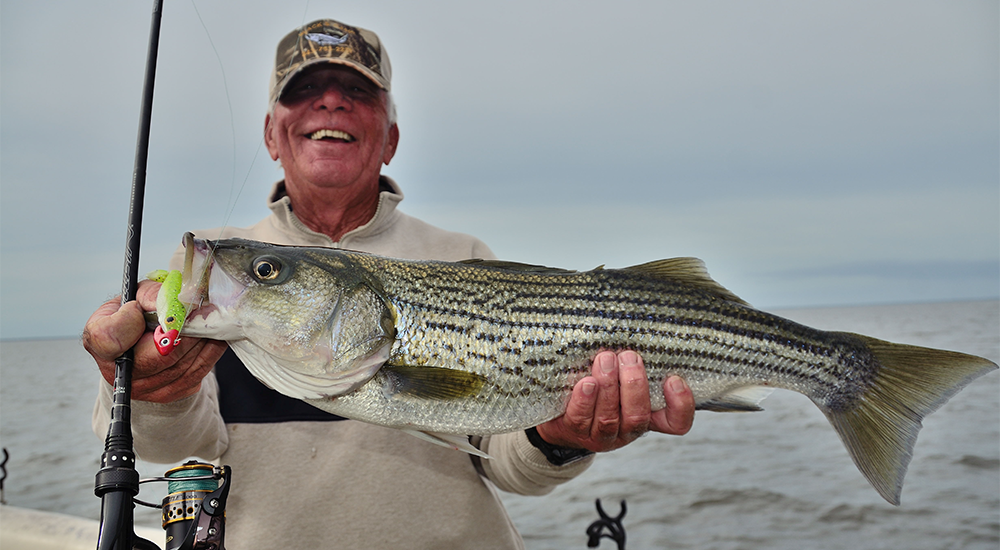 13Fishing Prototype TX
The 13Fishing Prototype TX series has been designed with a high poundage drag and specialty gear system. The Prototype TX series is their top shelf model made for both saltwater and freshwater applications that essentially broke the mold in the spinning reel world. The Prototype TX series is extremely lightweight and provides excellent corrosion resistance in a saltwater world. But, the real winner here is the power to get the fish to the boat without any stops. The gear system is second to none with a high line capacity, smooth gears, extremely strong drag system, and instant Japanese anti-reverse. The fish may break the line or spit the hook, but the fish will not get away because of this reel.
Choose Wisely
Most anglers, new and experienced alike, prefer to invest their hard-earned money in a product to cover a wide range of fishing tactics and techniques. And they would prefer their purchase to provide them with a long lasting relationship before replacement. Versatility is an important factor and fortunately most spinning reels can be used for targeting many species and a wide range of tactics and techniques.
Every reel isn't made equal and anglers will need to decide which will fit their needs that is also within their budget. All spinning reels will gather and disperse line from the lowest priced versions to the top shelf models. And for many anglers, the economical options can be the perfect choice for their angling needs. Yet, some reels will definitely serve the angler's needs better than others, and reels with a higher price tag utilize specialized technologies that will often produce a better experience over a longer lifespan.